What the Expected Roe v. Wade Overturn Will Mean and What Happens Next
A leaked draft opinion from Justice Alito signals the Supreme Court is poised to overturn Roe. v. Wade. Here's what that will mean and what actions are being taken at the state and federal levels.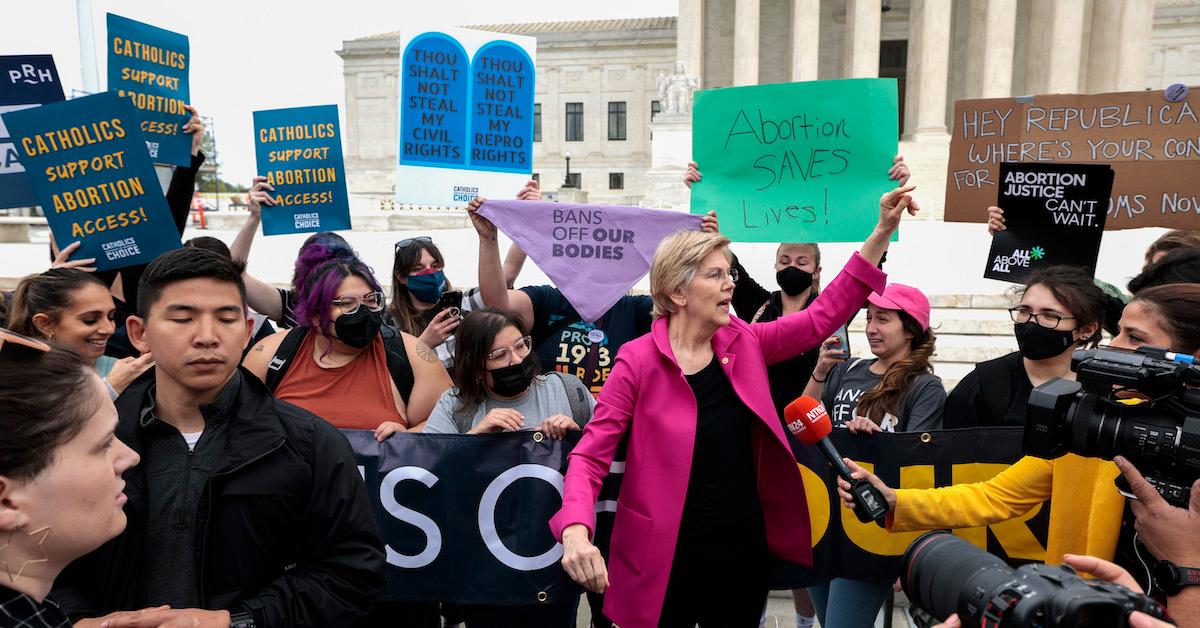 Though the U.S. Supreme Court hasn't released an official opinion on the matter of Dobbs v. Jackson Women's Health Organization yet, a leaked draft opinion authored by Justice Alito suggests the court has voted to overrule Roe v. Wade as well as the 1992 Planned Parenthood v. Casey ruling. It's rare but not unprecedented for a SCOTUS decision to overturn a previous court's decision, though it has happened in a few landmark cases.
If the contents of the draft opinion turn out to be close to the court's official majority opinion, what will overturning Roe v. Wade mean for Americans' abortion rights? The simple answer is that it depends on where in the country you live and how much money you have.
Article continues below advertisement
Article continues below advertisement
What the 1973 Roe v. Wade ruling meant for abortion access in the U.S.
The 7-2 Roe v. Wade decision ruled it was unconstitutional for states to unduly prohibit abortion. The opinion, written by Justice Harry Blackmun, didn't agree with Roe's lawyers that women should have access to abortion services at any point in their pregnancy for any reason, but rather that laws must take into account the stage of pregnancy and other factors.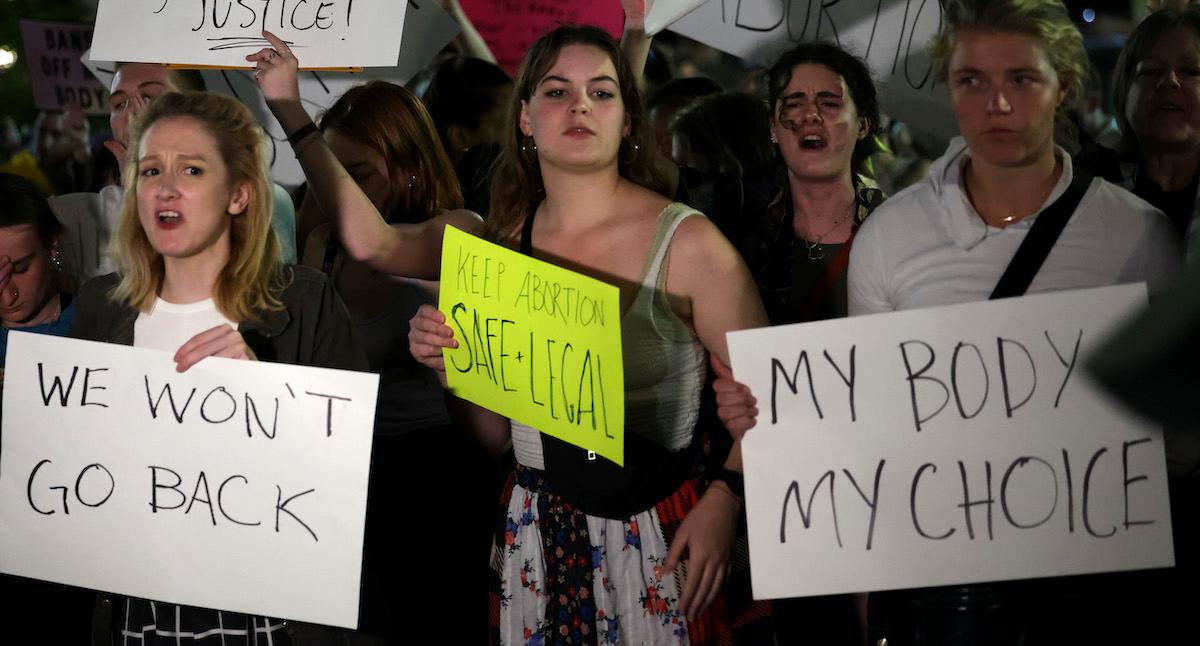 Article continues below advertisement
Blackmun's opinion ruled that within the first trimester of pregnancy, the decision to terminate a pregnancy is a private matter between the pregnant individual and their physician. During the period between 12 and 24 weeks of pregnancy, states can impose some restrictions provided they take maternal health factors into account. In other words, Blackmun's opinion suggests that during the second trimester, the health of a pregnant person should take priority over that of a fetus.
The opinion allows for full bans of third-trimester abortion provided the ban allows for exception in the case that abortion is necessary to save the life of the mother.
As for the woman at the center of that decision, the pseudonymous Jane Roe — real name Norma McCorvey — had already given birth to and put up for adoption the child she had attempted to abort three years before the ruling. McCorvey had two previous children, both of whom were also adopted, including her eldest, Melissa, who was raised by McCorvey's mother.
In later years, McCorvey outed herself as the real Jane Roe and was a vocal anti-abortion activist for many years. However, in a deathbed confession, McCorvey said she was paid by anti-abortion activists and actually maintained pro-choice sentiments.
Article continues below advertisement
Article continues below advertisement
What happens once Roe v. Wade is overturned? Is abortion illegal?
While overturning Roe v. Wade won't make abortion illegal throughout the entire country, it would leave the decision about whether to allow or prohibit abortions up to elected representatives. However, 13 states already have legislation colloquially known as "trigger laws" in place for the once hypothetical overturn of Roe.
Where will abortion be banned if Roe v. Wade is overturned?
Almost immediately upon the official ruling — which we must reiterate hasn't yet been handed down — the following states will have near or total bans on abortion:
Arkansas
Idaho
Kentucky
Louisiana
Mississippi
Missouri
North Dakota
Oklahoma
South Dakota
Tennessee
Texas
Utah
Wyoming
Article continues below advertisement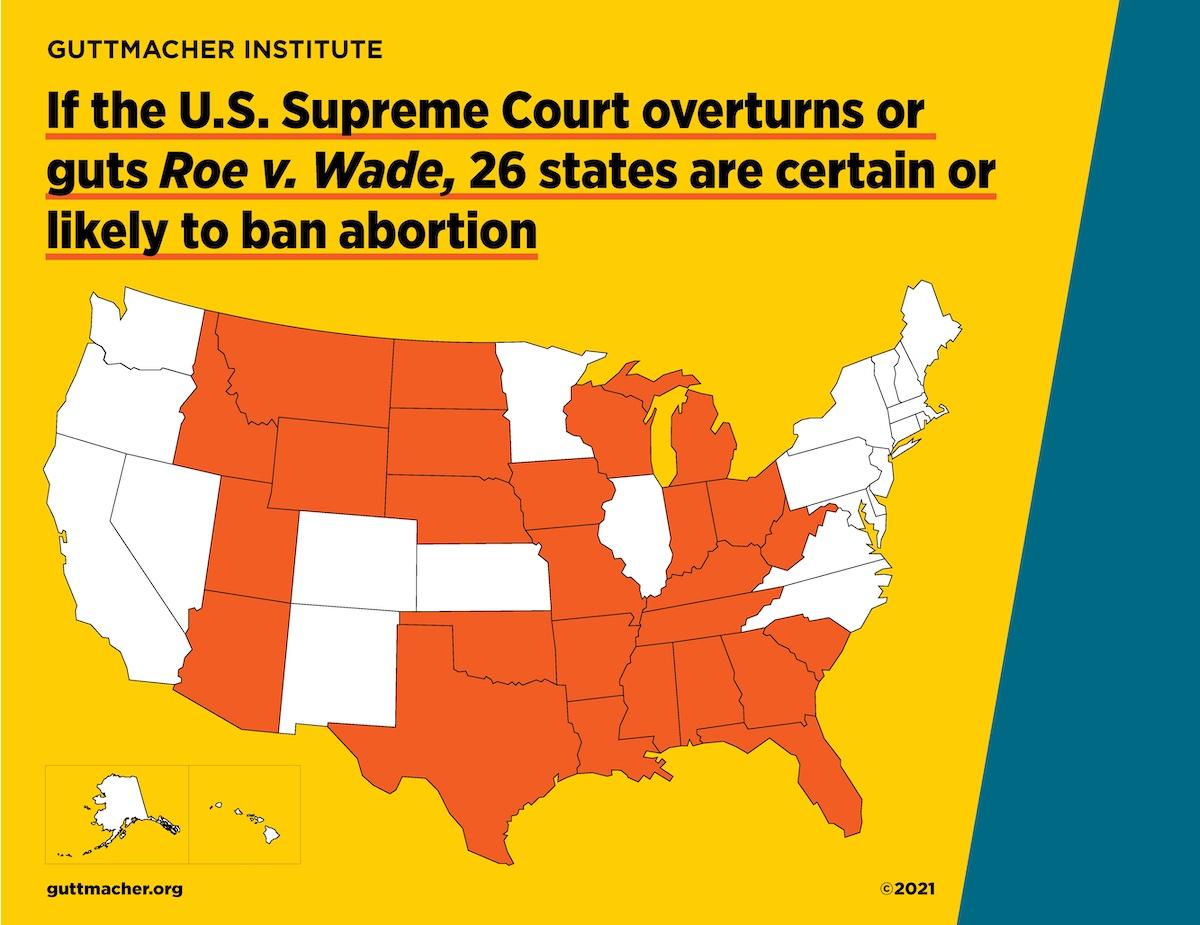 Article continues below advertisement
Abortion is currently protected in some states regardless of the Roe decision.
Abortion rights are protected at the state level in the following 20 states and Washington, D.C.:
Alaska
California
Colorado
Connecticut
Delaware
Hawaii
Illinois
Iowa
Maine
Maryland
Massachusetts
Minnesota
Montana
Nevada
New Jersey
New York
Oregon
Rhode Island
Vermont
Washington
District of Columbia
Article continues below advertisement
Iowa could potentially be removed from the list within the year. Its current state-level abortion protection is tied to an Iowa Supreme Court decision that's being revisited this year. If the current court overturns the previous ruling, conservative Iowa lawmakers are poised to push abortion restriction legislation.
While a near immediate ban only includes those 13 states with trigger laws, legal experts place the total number of states that would outlaw or severely restrict abortion access after the expected ruling at between 23 and 26. This is because some states had bans in place before Roe that were never overturned, while others are expected to enact bans or previously unconstitutional restrictions within the year.
Article continues below advertisement
Article continues below advertisement
Biden is urging Congress to codify abortion protection at the federal level.
Because the rumored opinion concludes that elected representatives, not judges, should decide on abortion law, President Biden is urging the codification of abortion rights by state and federal legislators. Biden issued a statement about the reported draft opinion, which he shared on Twitter.
Article continues below advertisement
Article continues below advertisement
Biden followed it up from his personal account as well, saying, "As president, I will codify Roe into federal law and ensure this choice remains between a woman and her doctor."
To do so, he will likely need the Senate to overturn the filibuster and hold a vote on the Women's Health Protection Act of 2021, which passed the House 218–211. The Senate held a February 2022 cloture vote that would prevent the bill from being filibustered and failed at 46–48 with 6 not voting. (A 3/5 majority is required for a cloture vote).
Activists are also working to help distribute abortion pills within states where bans are imminent. A 2021 FDA decision lifted some restrictions on prescribing these drugs, though many state lawmakers are working to enact laws that would prohibit telehealth prescription of abortion medications.