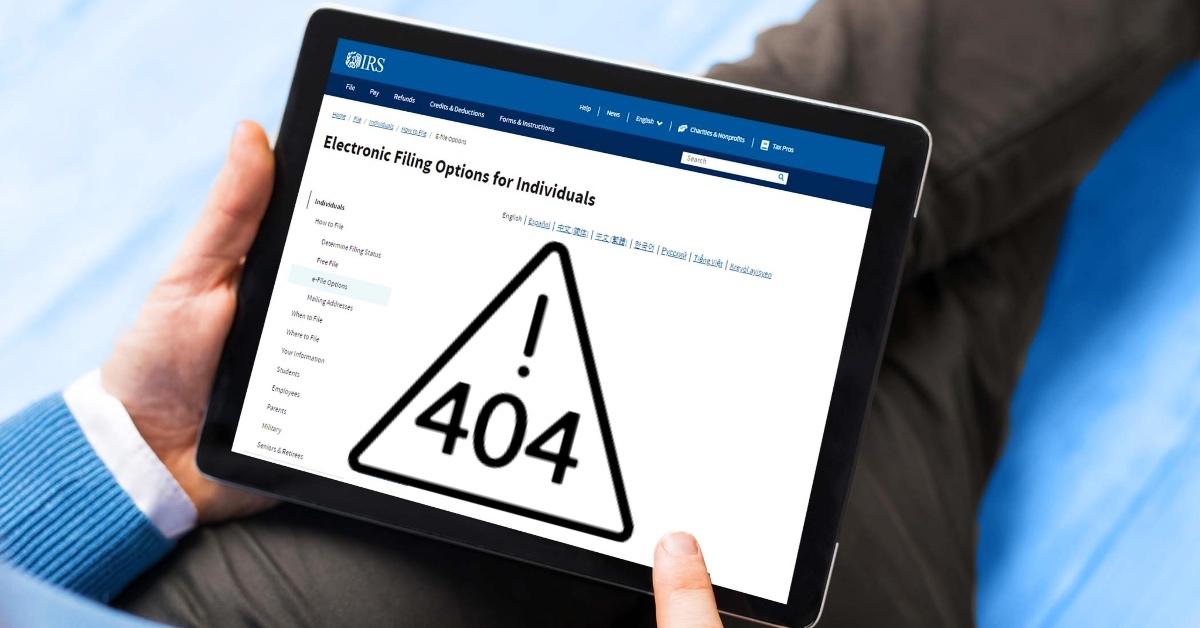 When the IRS Website Isn't Working, Here's What You Can Do
By Jennifer Farrington

Apr. 4 2022, Published 8:44 p.m. ET
The IRS website, like all others, encounters technical issues every now and then that can interfere with your ability to obtain general information or check your refund status.
It also goes offline sometimes, essentially cutting off access to it. Keep reading to find out what you can do when the IRS website appears to be malfunctioning.
Article continues below advertisement
You can avoid running into issues on the IRS website by inputting the correct information.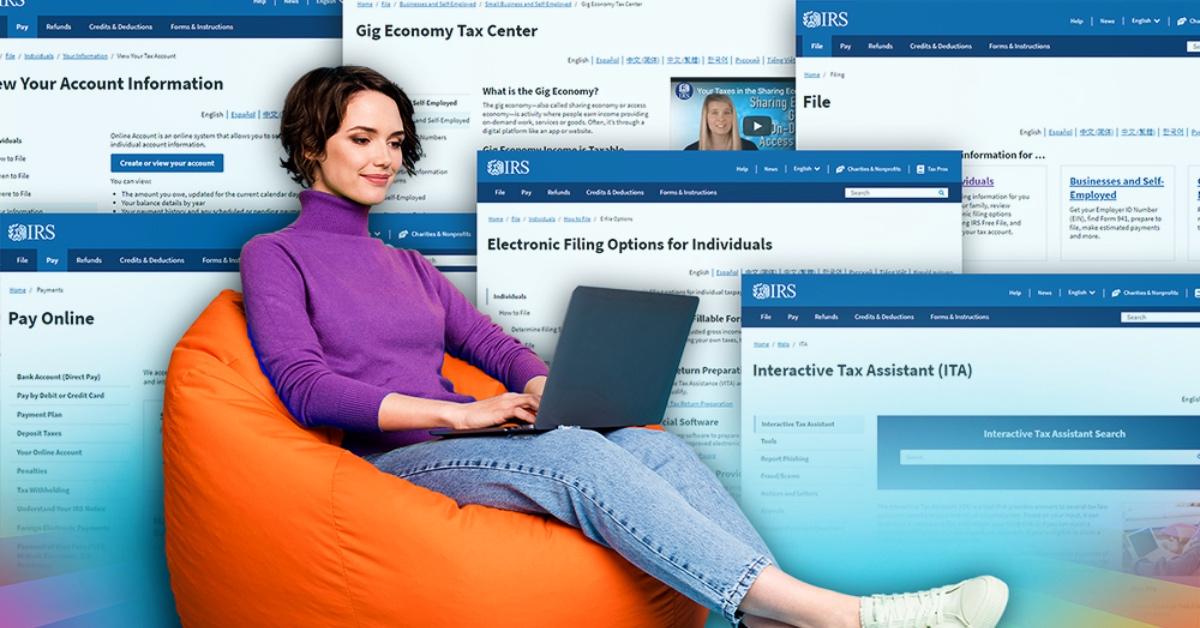 While it's natural to assume that when the IRS website doesn't complete your request it's the agency's fault, this isn't always the case. Anytime you're inputting information on the agency's website, you need to be sure it's accurate.
For example, when checking on the status of your tax refund, you need to be sure you're providing the correct Social Security number (SSN) or ITIN.
Additionally, you'll need to be sure you select the right filing status and the exact amount of the refund you expect to receive. If any of the information you provide doesn't match what was included on your tax return, the IRS website won't be able to supply you with the status of your refund.
Article continues below advertisement
In the event you input the correct SSN or ITIN, refund amount, and filing status and you're still unable to retrieve your refund status, you'll then need to get in touch with the IRS directly or check the status through the tax filing company you used to submit your return. Companies like TurboTax do provide their customers with refund status updates.
The general number for the IRS is 800-829-1040, though you can expect to incur long wait times if you call in April, which is when most people are rushing to correct errors or file their taxes before the April 18 deadline.
If you need to call the IRS but want to avoid having to sit on hold for several minutes, consider reading through our list of tricks for contacting the IRS.
Article continues below advertisement
Having trouble accessing your IRS account?
If you can't access your IRS account, don't continue trying different username and password combinations as this will result in your account being locked for 24 hours. Instead, select "Forgot Username" and follow the prompts. This should help you to gain access to your IRS account.
Article continues below advertisement
Should you still encounter issues with logging into your account, you may need to contact the IRS using the instructions we've provided above.
Not able to use the IRS Data Retrieval Tool? This might be why.
If you're trying to complete the Free Application for Federal Student Aid (FAFSA) form using the IRS Data Retrieval Tool (DRT), it could be for one of the following reasons:
Article continues below advertisement
You recently filed your taxes. If you filed your taxes within the last three weeks electronically or within the last 11 weeks by mail, the Federal Student Aid website says it's possible you won't be able to transfer your tax information to your FAFSA just yet.
The IRS website is experiencing technical difficulties or is offline.
You're not inputting the information as it appears on your tax returns."Your federal tax return "indicated a balance owed, which may result in a delay in processing."
While most issues involving the IRS website can easily be resolved by correcting the information you initially entered, there are times when you will need to contact the IRS directly.
In other instances, such as trying to retrieve your tax refund status, you may need to wait a little longer as the IRS can take longer on some returns than others.