Will Bitcoin Recover After the Sell-Off? Key Factors, Explained
Investors want to know what's causing Bitcoin sell-off and if a recovery is coming. Here's what investors can expect in the short and long term.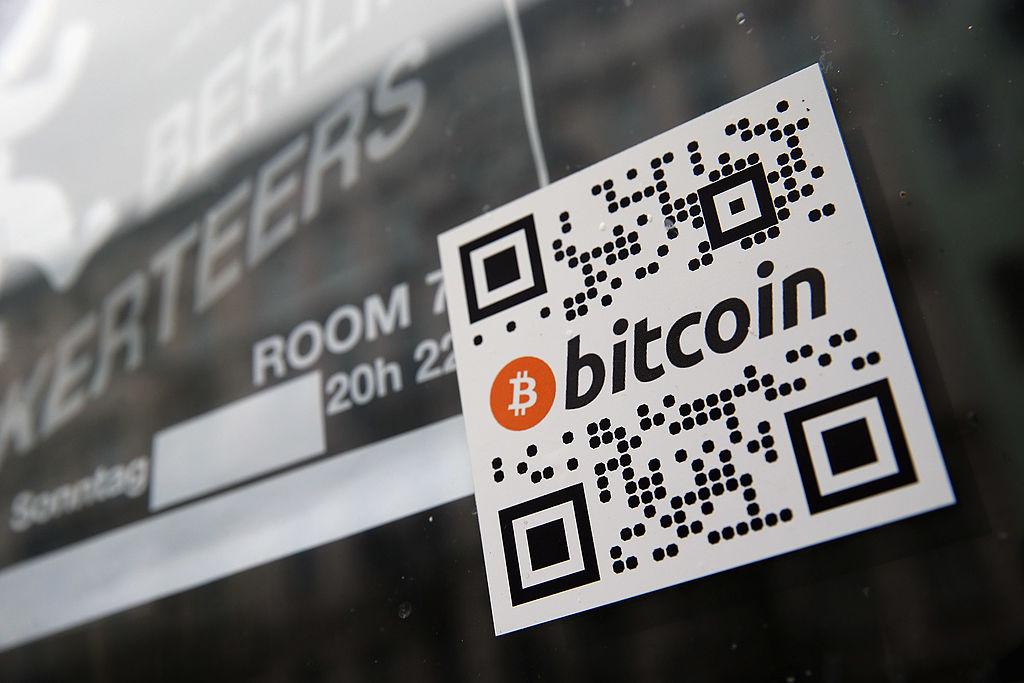 Bitcoin's price has dropped sharply from its nearly $70,000 peak. Many investors wonder what's going on and whether crypto will recover. What is causing the Bitcoin sell-off and what should you be doing now?
Article continues below advertisement
Article continues below advertisement
Bitcoin's decline is hurting investors across the board. Those with direct investment in Bitcoin have watched their portfolios shrink significantly in recent months. And those with exposure to the crypto through Bitcoin mining stocks like Riot Blockchain, Marathon Digital, and Hut 8 Mining have also suffered huge losses as the stocks have tumbled.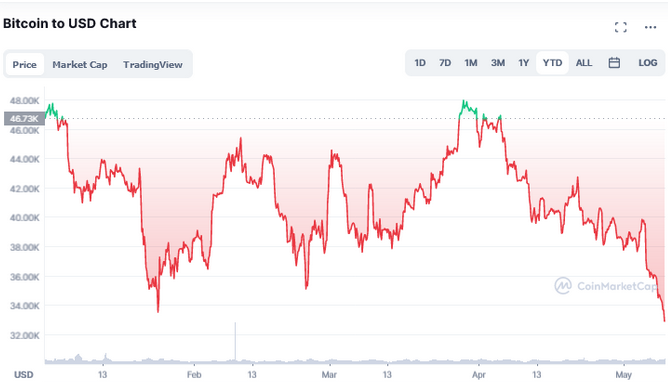 Article continues below advertisement
What is causing the Bitcoin sell-off?
A variety of factors are at play here. A major reason behind the latest sell-off that has hit Bitcoin and the broader crypto sector can be attributed to the Fed's action. In a bid to combat inflation, the central bank has started raising interest rates. At the same time, the Fed is shrinking its balance sheet. These actions reduce liquidity in the market, which means low demand for Bitcoin and crypto at large.
Another function of the Fed's action that's impacting the crypto sector is the rising bond yields. The high yields are causing some investors to pull money from stocks and crypto to put in bonds.
Article continues below advertisement
Article continues below advertisement
Macroeconomic concerns are also roiling the crypto market. Fearing that the global economic outlook could remain uncertain for a long time amid the Ukraine war and COVID-19 resurgence, many investors are shunning risky investments like crypto. Besides Bitcoin, the other major cryptos that have dropped sharply are Ethereum, Solana, and Cardano.
MicroStrategy risks a margin call amid Bitcoin downturn.
The software provider MicroStrategy is among the public companies with large Bitcoin holdings. Sometimes, the company borrows against its Bitcoin portfolio as collateral to raise funds for more investments in the crypto. To get the best deal, buying the deal is a popular strategy for Bitcoin bulls. However, Bitcoin's continued decline put MicroStrategy in trouble. The company has warned that it could face a margin call if Bitcoin drops to $20,000.
Article continues below advertisement
MicroStrategy is among the stocks that have taken a hit amid the Bitcoin sell-off. The other notable stock casualties of the crypto crash are Coinbase and Robinhood, which operate crypto trading platforms. When crypto trading volumes drop, these companies don't make good money.
Article continues below advertisement
Will Bitcoin recover?
Bitcoin's price predictions indicate the crypto could be worth more than $500,000 by the middle of the decade and as much as $1 million by 2030. The increasing adoption by hedge funds looking to diversify their portfolios beyond traditional investments such as stocks is expected to fuel Bitcoin's rise.
Article continues below advertisement
Bitcoin's adoption as a form of payment is also growing, which is increasing its demand and contributing to value appreciation. Bitcoin is making its way into retirement savings plans, which is also boosting its demand and has the potential to lift its value over time.
Bitcoin is a scarce commodity. There will only ever be 21 million Bitcoins, and the crypto is already approaching its supply cap with more than 19 million coins already out. As the demand increases and supply remain fixed, Bitcoin is poised to keep gaining in value over the long term. Therefore, the bulls are excited to take advantage of the sell-off to buy the dip as the so-called "paper hands" give way to diamond hands.