The Best Publicly Traded Bitcoin Mining Companies To Invest In
It's possible to invest in bitcoin mining companies instead of actual Bitcoin. Get exposure to the commodity by buying stocks of the companies that produce the crypto.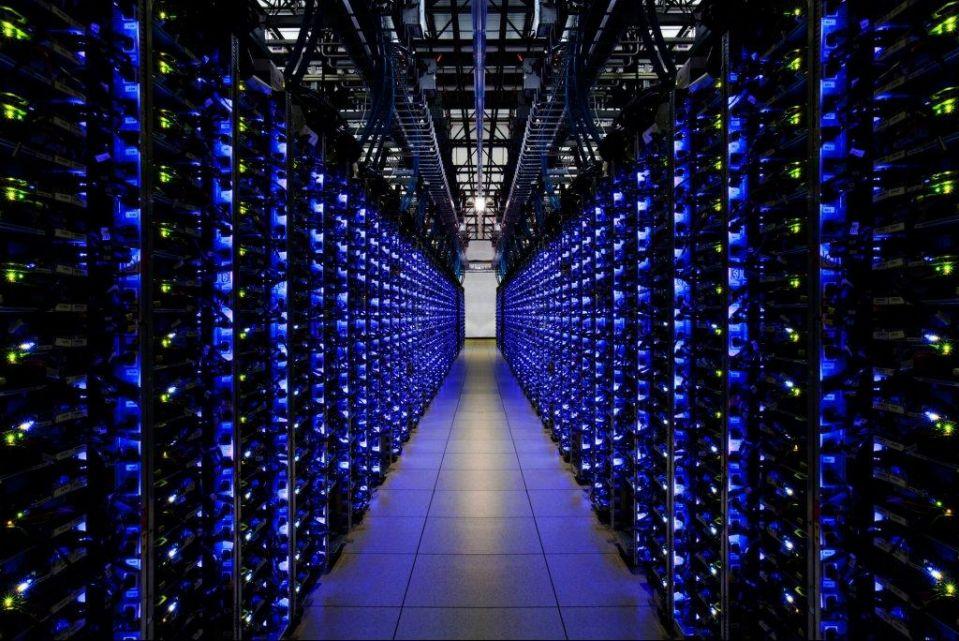 There are a variety of cryptocurrencies out there, but for many crypto investors, the first—Bitcoin—remains the real deal. Investors can get exposure to Bitcoin in various ways. You could buy the crypto directly from exchanges like Coinbase or invest in stocks of publicly traded Bitcoin mining companies.
Article continues below advertisement
Article continues below advertisement
The Bitcoin that people trade on Coinbase, Binance, and other platforms is produced through mining. That mining has nothing to do with taking precious metals from the ground, though. Instead, it involves performing computing tasks that are crucial to maintaining the Bitcoin blockchain.
Bitcoin mining got tougher, with only the strongest surviving
When it started, mining Bitcoin was easy and people could do it on their laptops. As more people got into Bitcoin mining, however, the task got tougher. You now require specialized machines that are expensive to acquire and consume huge amounts of electricity. As a result, many individuals have dropped out of Bitcoin mining and left the space to companies with the resources to do it.
Article continues below advertisement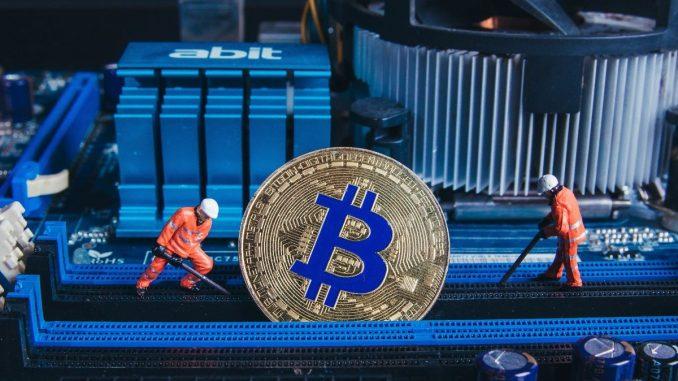 The best Bitcoin mining companies for investors
Bitcoin has a limited supply, meaning its value is expected to grow as demand for it increases. The crypto's record high is about $69,000.
Article continues below advertisement
Article continues below advertisement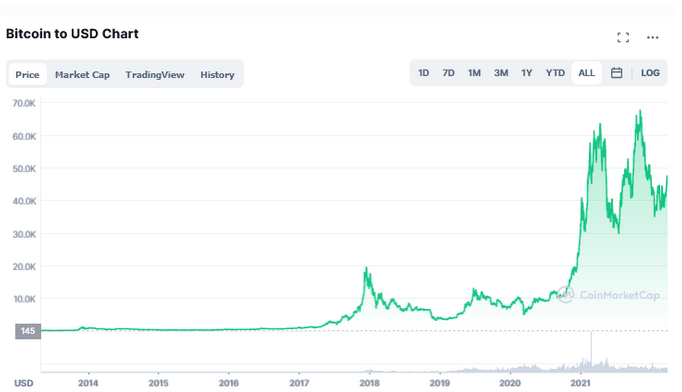 The companies that mine Bitcoin do it with the aim of obtaining the crypto and selling it for a profit. If they can keep their costs low and Bitcoin continues to grow in value, the companies can make huge amounts of money. Many miners don't sell the crypto right away but hold it to sell later when prices are good. Some of the best Bitcoin mining stocks to consider now are:
Riot Blockchain (RIOT).

Marathon Digital (MARA).

HIVE Blockchain Technologies (HUBTF).

Hut 8 Mining Corp. (HUTMF).
Article continues below advertisement
Riot Blockchain bets on Bitcoin mining sector consolidation
Colorado-based Riot Blockchain, one of the biggest Bitcoin mining companies, has a large Bitcoin holding and continues to invest in expanding its mining capacity to produce even more. Riot expects the Bitcoin mining industry to undergo substantial consolidation in 2022, and it's on the lookout for opportunities. Riot's major investors are Vanguard Group, Geode Capital, BlackRock, and Susquehanna Financial.
Article continues below advertisement
Marathon Digital benefits from economies of scale
Nevada-based Marathon Digital is another major crypto miner. It also has a huge Bitcoin holding and continues to increase its mining capacity. Expanding capacity allows the company to not only produce more Bitcoin, but also benefit from the economies of scale that can make its business more profitable. Marathon Digital's major shareholders are Vanguard Group, BlackRock, and Susquehanna Financial.
Article continues below advertisement
HIVE Blockchain uses custom-built mining rigs
HIVE Blockchain is a Canadian crypto company with operations across North America and beyond, including Sweden and Iceland. Among the first publicly traded Bitcoin miners, the company uses custom-built crypto mining systems to make its operations more efficient. Although HIVE currently ranks behind Riot and Marathon, its acquisition of a massive 50-megawatt data center could be what it needs to catch up.
Hut8 Mining is doing more than Bitcoin
Hut8 Mining is another Canadian crypto mining company. In addition to Bitcoin, Hut8 mines Ethereum, though this business doesn't have a long life—the Vitalik Buterin-led blockchain is shifting from a proof-of-work model to proof-of-stake. The shift will enable Ethereum to speed up transactions and lower its energy consumption, but will also make Ether mining obsolete.
Article continues below advertisement
Article continues below advertisement
Hut8 should still have plenty of Bitcoin business, though. Similar to its competitors, Hut8 is investing to enhance its mining capabilities. It's worth noting that, given Hut8's smaller size, it may be a target for consolidation.
Article continues below advertisement
Other Bitcoin stocks worth considering
A common way for people to invest in Bitcoin is purchasing it directly and keeping it in a crypto wallet, but that means dealing with price volatility and the risk of your crypto wallet being hacked. As a result, some investors are turning to stocks for crypto exposure.
Article continues below advertisement
And these stocks go beyond crypto mining companies. Two surprising ones are oil and gas giants ExxonMobil (XOM) and ConocoPhillips (COP), which are using natural gas that would otherwise go to waste through flaring to fuel generators to produce energy to mine cryptocurrency. It's a small venture but a worthy cause, as the strategy helps the companies reduce their carbon emissions.
Article continues below advertisement