Caught in the Crypto Contagion, Voyager Digital Files for Chapter 11 Bankruptcy
Voyager Digital, an online broker, has suffered huge losses amid the current rout in the crypto market. When did Voyager file for Chapter 11 bankruptcy?

Overall, 2022 hasn't been great for risk assets. The Fed has started tightening its policy aggressively in response to multidecade high inflation. However, cryptocurrency is one asset class that has been especially volatile. What the asset class has seen is nothing short of a bloodbath. It isn't a surprise that some of the firms engaged in the sector are going bust. The crypto brokerage Voyager Digital filed for Chapter 11 bankruptcy on July 5 and became the latest casualty amid the drop in cryptos.
Article continues below advertisement
Article continues below advertisement
Voyager Digital is an online agency broker focused on cryptocurrencies and digital assets. The company offers commission-free trading on more than 50 digital assets. Voyager went public in 2019 through a reverse merger. Its stock is listed on the Toronto Stock Exchange.
Details on Voyager Digital's bankruptcy proceedings
In a statement, the company said, "This comprehensive reorganization is the best way to protect assets on the platform and maximize value for all stakeholders." Voyager Digital added, it has about "$1.3 billion of crypto assets on the platform and more than $350 million of cash held in the FBO account for customers."
Article continues below advertisement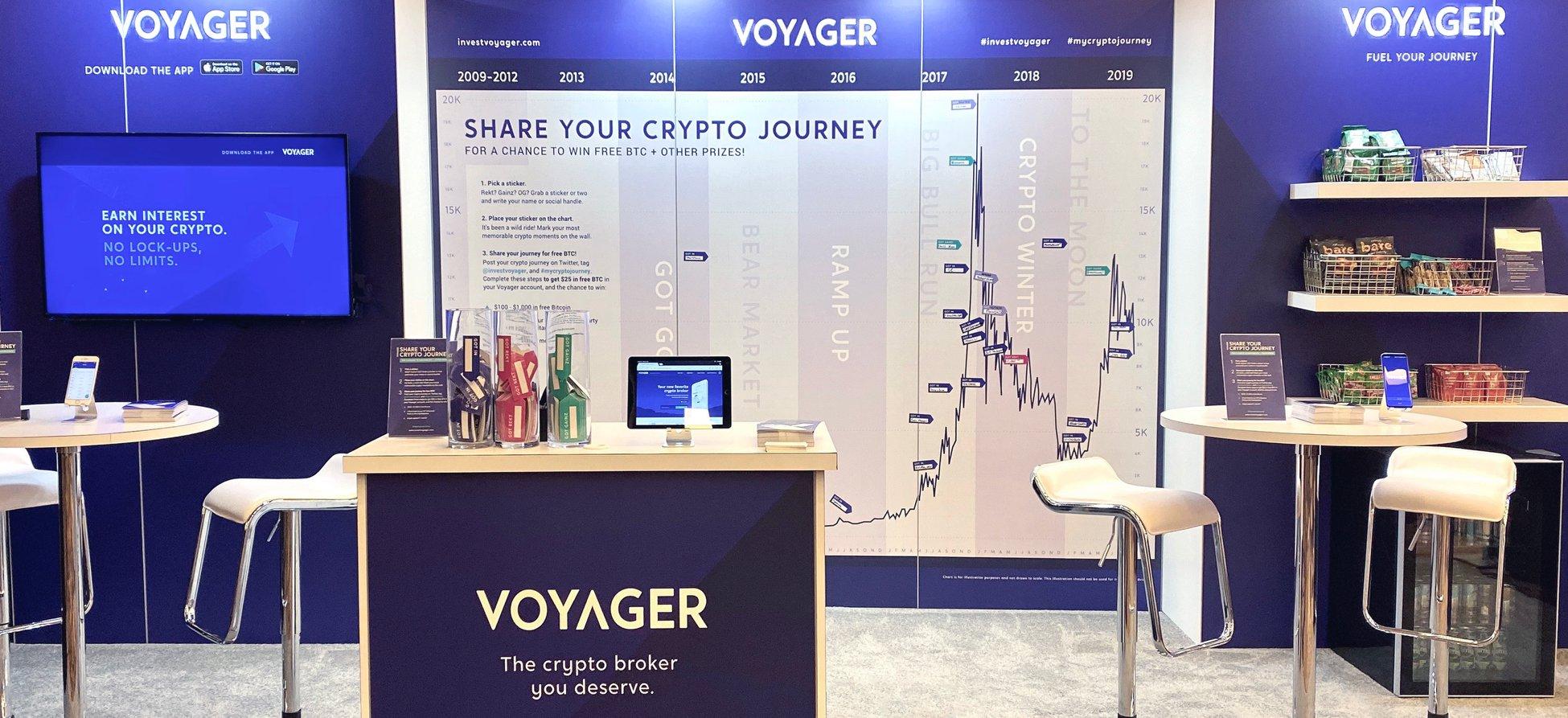 Voyager said it intends to file "customary 'First Day' motions to maintain operations in the ordinary course." The company also intends to pay its employees in the usual manner along with the continuation of their primary benefits and certain customer programs without disruption.
Article continues below advertisement
Article continues below advertisement
Voyager's bankruptcy is tied to Three Arrows Capital collapsing.
Voyager's bankruptcy filing is a direct consequence of Three Arrows Capital (3AC) going bust. Three Arrows Capital (3AC), a crypto fund, suffered huge losses as it was caught in the crosshairs of the Luna crash and the sell-off in other digital assets. The firm went bust last week as it was ordered to liquidate by a British Virgin Islands court after creditors sued it for failing to repay debts. Liquidation differs from bankruptcy, which is a legal scheme that may result in the company's restructuring and continuance.
Article continues below advertisement
Voyager Digital was one of its creditors and 3AC owed the company $650 million. Voyager said it's pursuing all available remedies for recovery from 3AC, including through the court-supervised processes in the British Virgin Islands and New York.
Article continues below advertisement
Many crypto firms are caught in the crypto contagion.
Trading, deposits, withdrawals, and loyalty rewards on the Voyager platform remain temporarily suspended. The contagion in the crypto industry has started spreading fast. Several other companies, including Celsius, Babel Finance, and Vauld, have taken similar steps.
Article continues below advertisement
Investors' confidence in the sector has been shaken badly, especially after the collapse of stablecoins in May. This has led to a surge in withdrawals from customers, which has set in motion a chain of events further compounding the problem for these firms.
The crypto-related firms' situation is in sharp contrast to the banking industry's situation in 2008. The industry endured great financial difficulty but the federal government bailed it out. Due to lack of centralization (which is one of the key benefits crypto offers over other assets), there doesn't seem to be an easy way out for many firms in the current downturn.