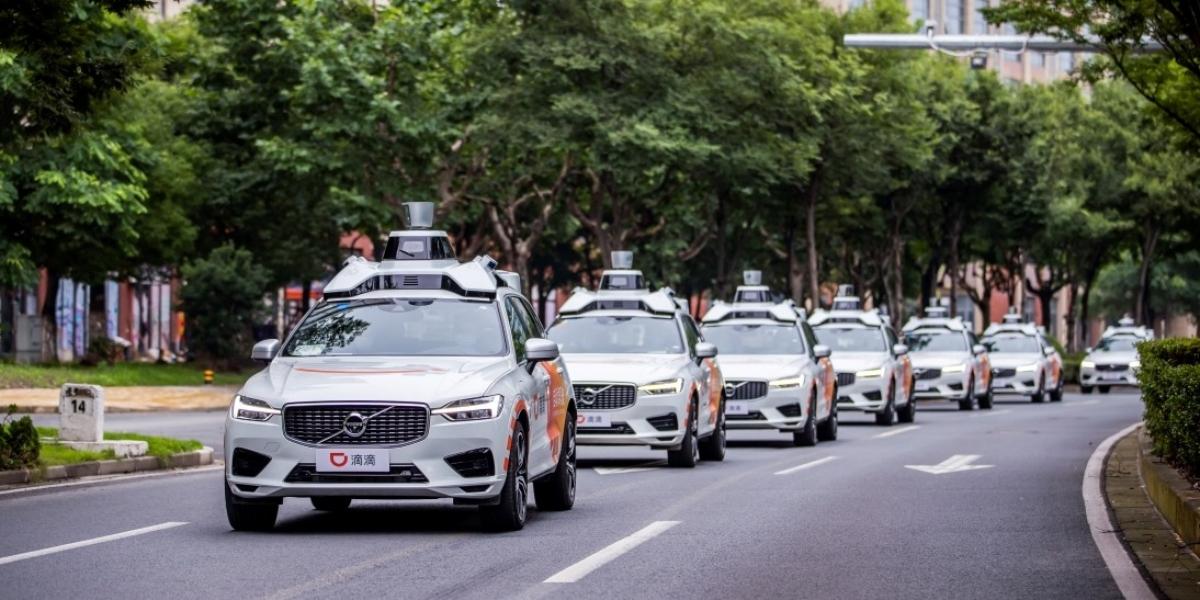 Velodyne Lidar (VLDR) Stock Is a Bargain, Has a Bullish Forecast
Velodyne Lidar (VLDR) stock has been very volatile in 2021. The stock rose to $26.74 on Jan. 27 but has looked weak since then. The stock is down 35 percent YTD but has gained 46 percent over the last year. What's the forecast for VLDR stock in 2021? Is it a good buy or should investors stay away?
Article continues below advertisement
Article continues below advertisement
Velodyne Lidar is a lidar technology company with headquarters in San Jose. The company manufactures lidar environment sensor solutions used in automotive, new mobility, robotics, mapping, and security systems. Velodyne went public in September 2020 through a reverse merger deal with Graf Industrial SPAC.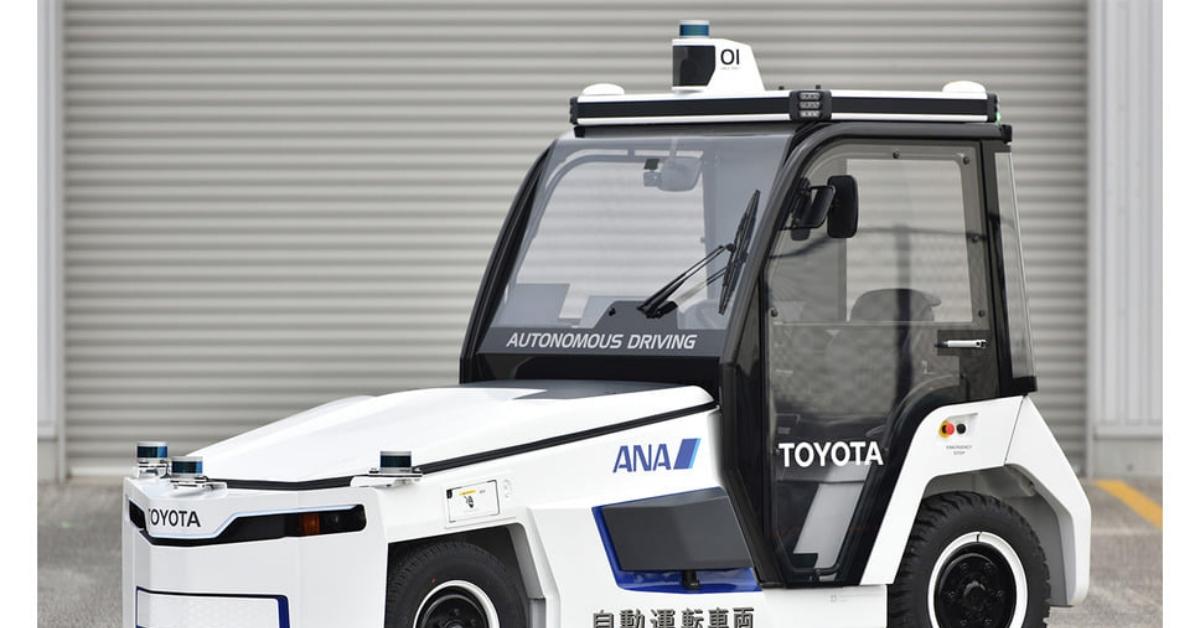 Article continues below advertisement
Velodyne Lidar stock is rising.
On April 26, Velodyne Lidar stock surged over 6 percent despite no company-specific news or analyst upgrade. Investor sentiment in lidar technology might be boosting Velodyne stock. Luminar Technologies announced a new partnership with Airbus that could significantly increase its end-market opportunity.
Velodyne has also collaborated with AGM Systems, which manufactures UAVs (unmanned aerial vehicles). Under the terms of the deal, AGM will use Velodyne's lidar sensor to power the mapping solution in its new generation UAVs. Velodyne has signed 26 new contracts so far in 2021 compared to just three contracts in 2020.
Article continues below advertisement
Article continues below advertisement
VLDR's stock price forecast is bullish.
According to Market Beat, analysts' average target price is $22.78 for VLDR stock, which is 53 percent above its current price. Among the 10 analysts tracking VLDR, six recommend a buy, three recommend a hold, and one recommends a sell. The highest target price of $32 is 115 percent above the stock's current price, while the lowest target of $13 is 13 percent below.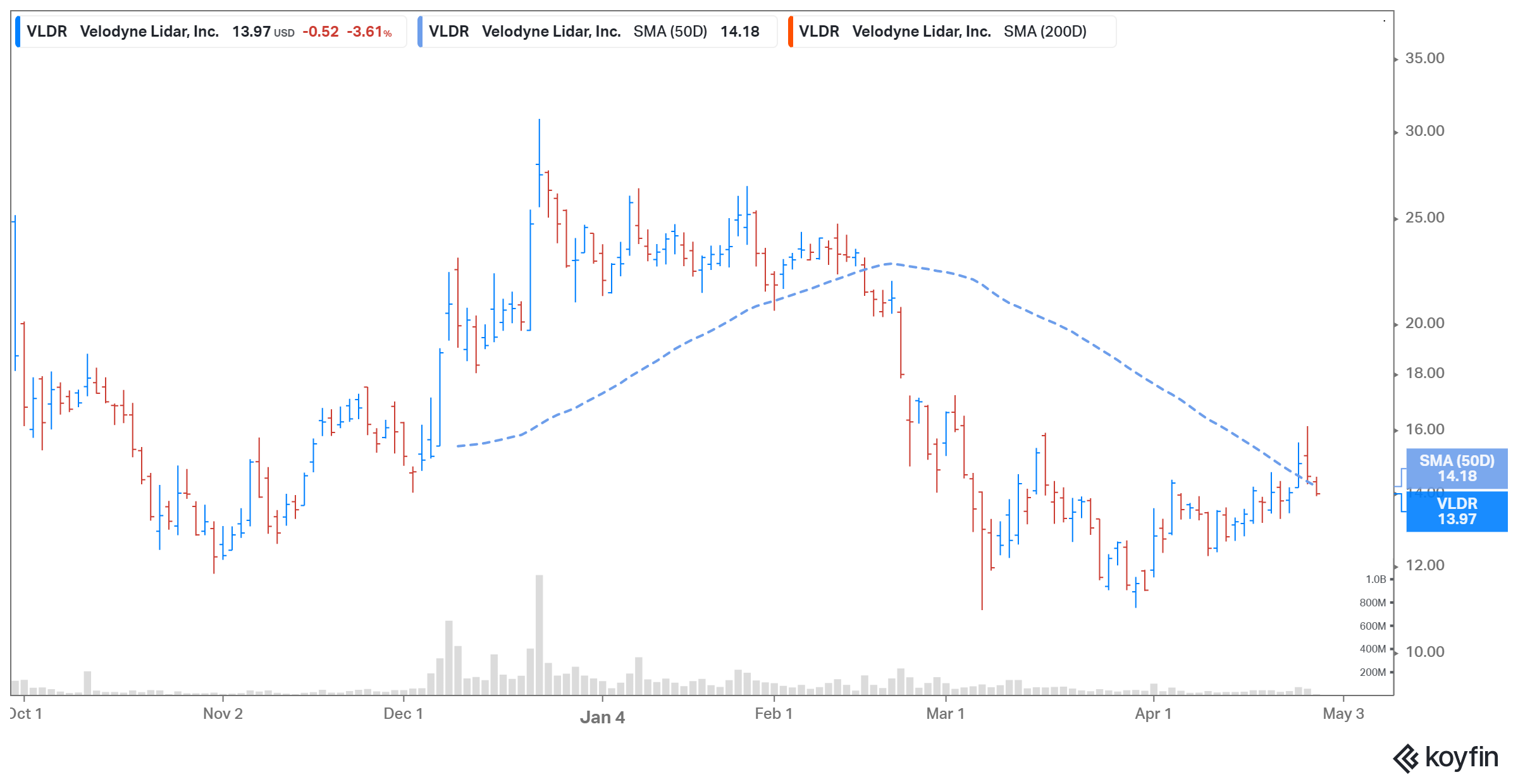 Article continues below advertisement
Is VLDR stock undervalued?
Graf Industrial valued Velodyne at a pro forma implied equity value of $1.8 billion. Meanwhile, at VLDR's current stock price, Velodyne is valued at around $3.0 billion. VLDR trades at an NTM EV-to-sales multiple of 26.3x, which looks undervalued compared to other lidar stocks. Luminar Technologies and Ouster are trading at NTM EV-to-sales multiples of 264.6x and 49.9x, respectively.
Article continues below advertisement
VLDR looks like a good lidar stock to buy.
VLDR stock looks like a good buy based on the robust growth outlook and valuations. At almost 50 percent below its 52-week high, the stock offers investors exposure to the lidar space at a bargain.
Article continues below advertisement
Despite Tesla CEO Elon Musk's criticism of the technology, many manufacturers working on autonomous vehicles want to use lidar sensors. Velodyne's pipeline of projects jumped to 194 on Feb. 19, up from 183 projects as of December 31, 2020, and 131 projects as of January 1, 2020. The company's strong project pipeline indicates a growing market opportunity.
Velodyne estimates that it can generate over $1 billion in revenue from signed and awarded projects for the period 2021 through 2025. The company also projects that the deals in its pipeline that haven't been signed yet and awarded are worth $4.4 billion. The global lidar market size is estimated to reach $6.7 billion by 2026, up from $1.32 billion in 2018.
The analysts polled by TIKR expect Velodyne revenues to fall 1.7 percent in 2021 but to rise 103 percent in 2022.