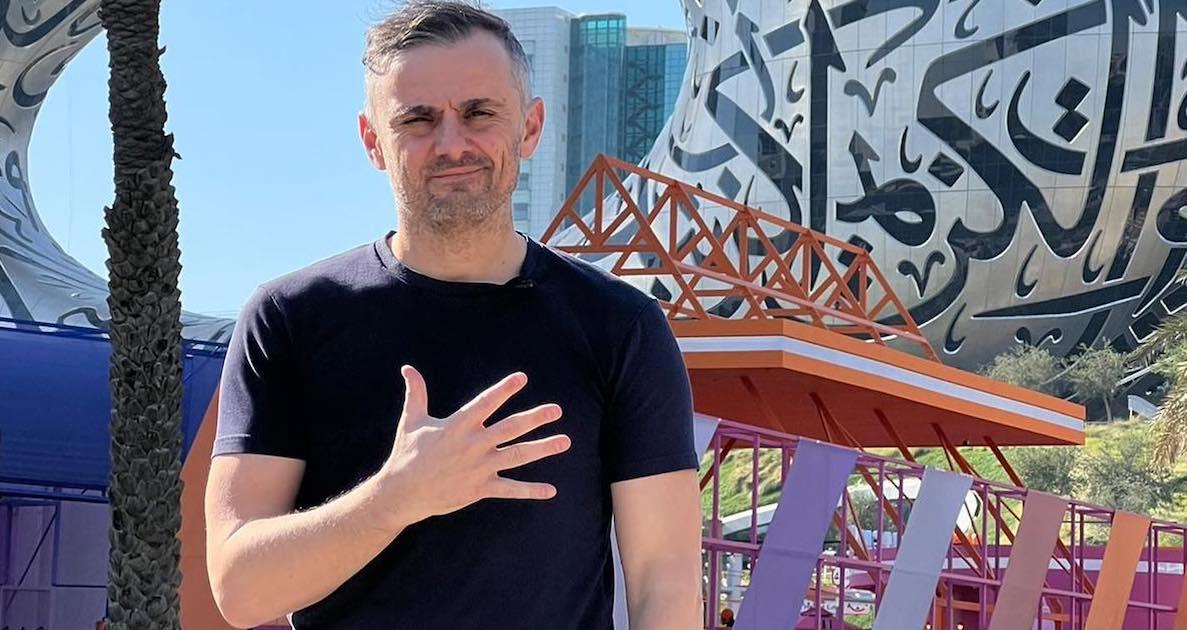 Scam Alert: Not All VeeFriends Accounts and Emails Are Legitimate
By Jennifer Farrington

Feb. 11 2022, Published 4:33 p.m. ET
VeeFriends is a collection of NFTs created by media personality Gary Vaynerchuck, or Gary Vee. Since the launch of the collection, VeeFriends has reached a floor price of 13.24 ETH (or $39,632) and its total volume traded was 40.7K ETH (or $121,839,566) as of Feb. 11, 2022.
Based on these figures, it's safe to say Gary Vee's NFT collection has struck gold.
Article continues below advertisement
Given how victorious Gary Vee has been at pursuing the various business ventures he currently backs, this leaves plenty of room for scammers to impersonate the VeeFriends creator and target the less knowledgeable.
Read on to learn about the VeeFriends scams going on and how you can protect yourself.
VeeFriends scams to look out for in 2022: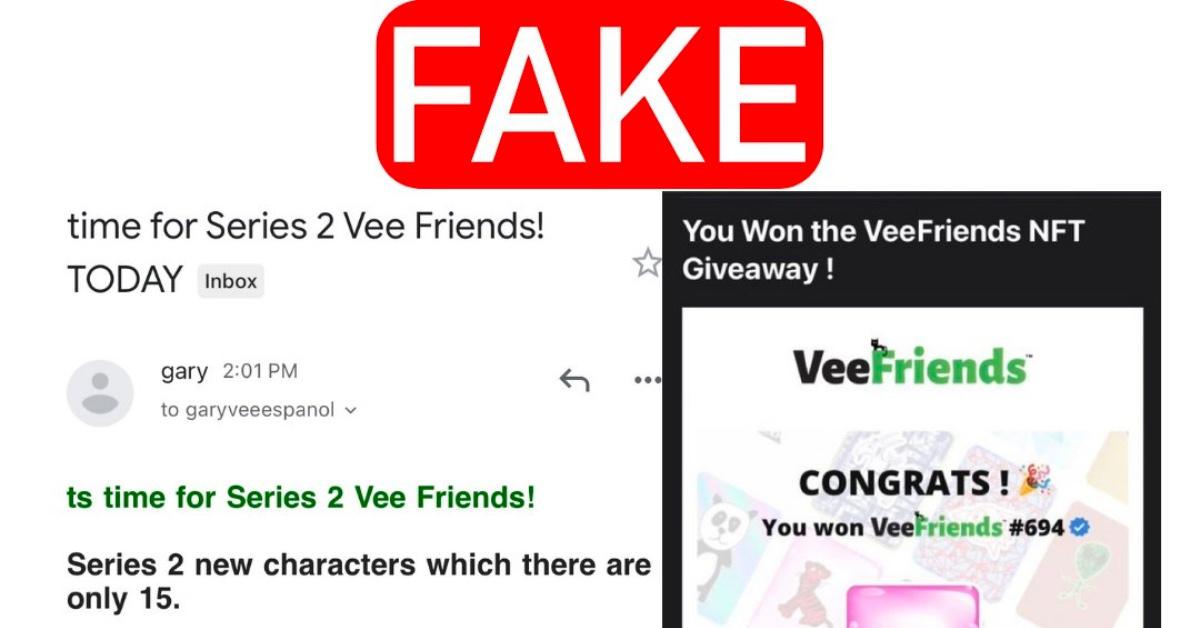 On Feb. 8, 2022, Gary Vee posted a scam alert on his VeeFriends website informing the public that he and his NFT collection have become the subject of a major scam. The first scam involves emails sent on behalf of VeeFriends or Gary Vee himself.
The email might contain something along the lines of "Congrats, you won VeeFriends #694" or offer something similar.
Article continues below advertisement
The fake email might then request that you provide sensitive information including your Social Security number, payment information, or your secret phrase. In his press release, Gary Vee announced that neither he nor VeeFriends will ever DM (direct message) or email you asking for this type of personal information.
Article continues below advertisement
The second scam circulating the internet involves fake Gary Vee and VeeFriends accounts. Con artists are creating social media accounts that closely resemble that of Gary Vee and his NFT collection, and are even setting the same picture he uses on his accounts as theirs. These accounts are then interacting with vulnerable individuals who think they are engaging in conversation with the real Gary Vee.
Although it's difficult to stop scammers as they seem to replicate by the day, there are steps you can take to protect yourself.
Article continues below advertisement
How to tell the difference between a legitimate VeeFriends or Gary Vee social media account and a fake.
If you pay close attention to the social media accounts you interact with or the emails you receive, it's easy to spot the discrepancies when it involves a fake account. For instance, the real VeeFriends account is verified, which means it has a blue check next to its name, while others feature no form of authentication.
Article continues below advertisement
Unfortunately, scammers aren't only targeting Instagram users. Instead, they've expanded to Twitter where they continue with their efforts to impersonate Gary Vee or VeeFriends. One way to decipher if you're interacting with the real Gary Vee is by looking to see what the Twitter handle is and if the account is verified.
If the name says something like Gary Vaynrenchuk and has the Twitter handle @directedbykuba, it's obviously a fake account and shouldn't be trusted.
Article continues below advertisement
How to protect yourself from Gary Vee impersonators and VeeFriends scammers
The best way to protect yourself from scammers is to keep an eye out for the red flags outlined above. Remember, if you receive a message via email or social media asking for sensitive information, this should immediately sound an alarm. To further protect you from scammers, Gary Vee has shared a list of all his official accounts so you can be sure you're interacting with the right one.