'Gary Vee' Hand Drew His Own NFT Collection, VeeFriends and It Boomed
Serial entrepreneur and social media expert, Gary Vaynerchuk, also known as, Gary Vee, hand drew his own NFT collection, Vee Friends.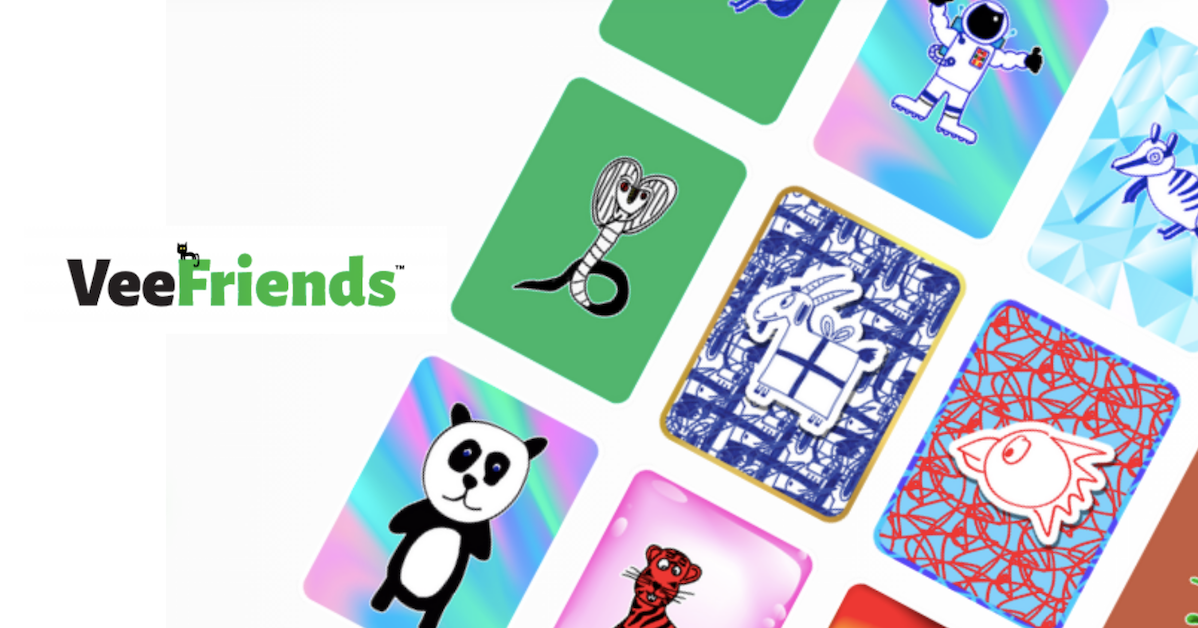 When business mentor and social media mogul, Gary Vaynerchuk, or better known as "Gary Vee" speaks, millions listen. Amidst the recent non-fungible token (NFT) craze, content creators are taking to NFTs as another vehicle to interact and engage, directly with their respective fanbase. Jumping on the train, Gary Vee took it upon himself to create his own NFT collection, VeeFriends and it has been surging in price.
Article continues below advertisement
Article continues below advertisement
Serial entrepreneur, Gary Vee's slogan is "Building Businesses" as he is known for his "tough-love" motivational speeches, but most notably a media company touting millions upon millions of followers. Understanding the value of community, Gary Vee grew to explore NFT use-cases by creating his own collection.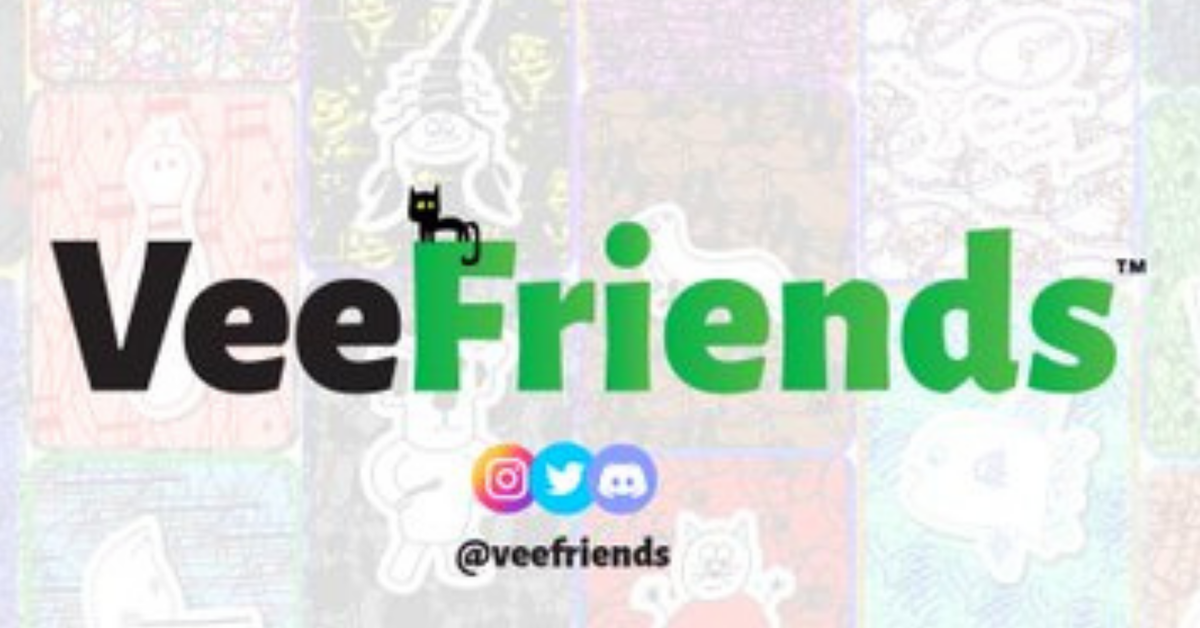 Article continues below advertisement
Why did Gary Vee start his own NFT collection?
Non-fungible tokens represent a transfer of value, digitally verifiable, tradable, and an immutable timestamp on the blockchain confirming its authenticity and ownership. The interesting concept behind Gary Vee's NFT collection, VeeFriends, is holders are enabled to transfer the value of their NFTs based on the particularly tier class it is.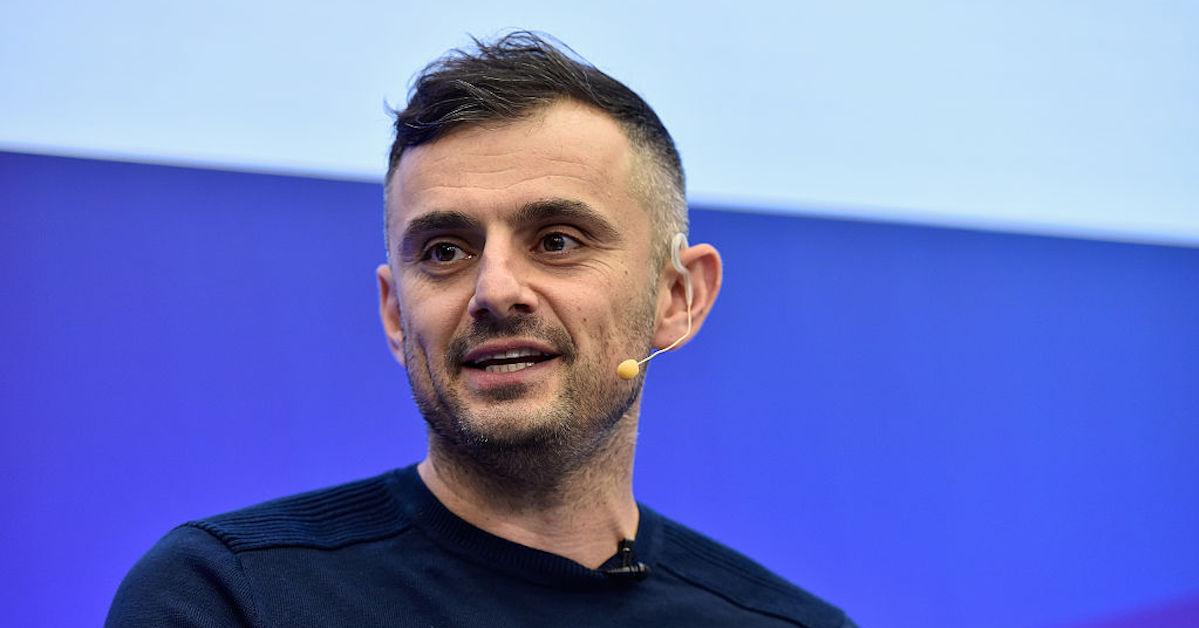 Article continues below advertisement
Article continues below advertisement
Composed of three different tiers: Admission, Gift, and Access tokens are coded with varying degrees of digital rarity regarding access to Gary Vee himself. As stated on the website, "[VeeFriends was created....to bring to life his ambitions of building a community around his creative and business passions using NFT technology and their smart contract capabilities."
What is VeeFriends?
VeeFriends is Gary Vee's hand-drawn NFT collection that enables holders immediate access into the VeeFriend's community and three-year access to VeeCon, a conference centered around business, marketing, entrepreneurship, and overall innovation.
Article continues below advertisement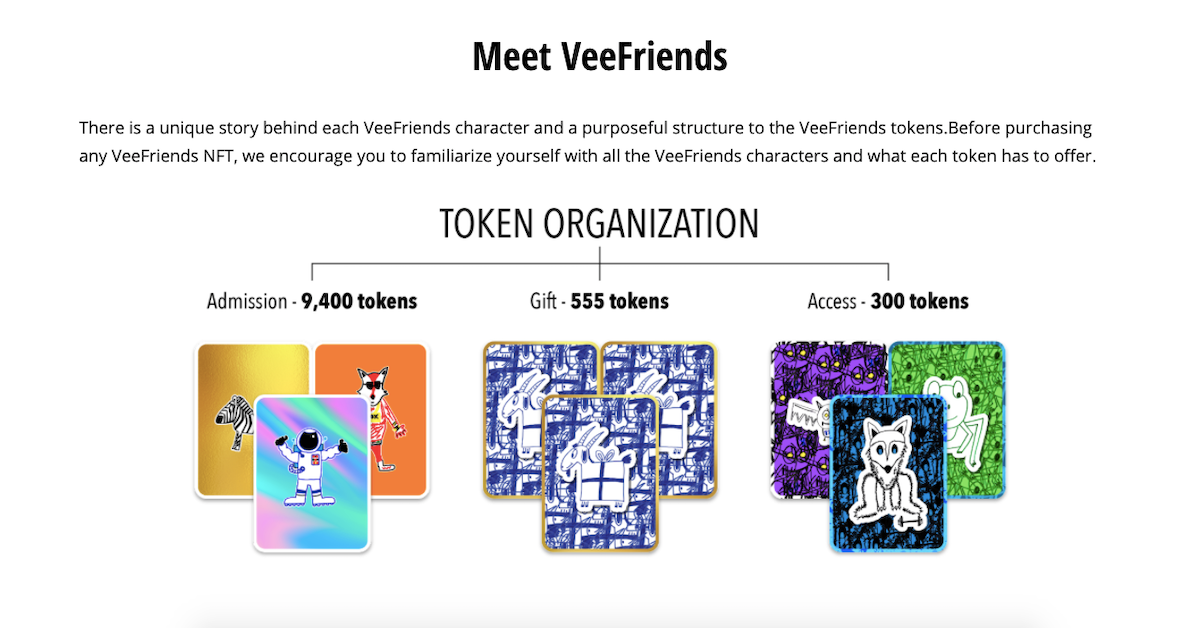 Article continues below advertisement
The visuals themselves apparently represent human traits that Gary Vee admires the most; ones he believes lead to both happiness and success.
Centered on popular culture references, Vee Friends represents the positive notion of what Gary Vee believes "business with friends" can be: fun building community through empathy, kindness, and friendship.
Article continues below advertisement
What is the value of the VeeFriend's collection?
Whether users find them aesthetically pleasing, holders can verifiably say they own one of the 268 drawings imagined and created by Gary Vee himself. The value is not in the visual itself but more in the utility for which the token can provide.
Supported on the Ethereum blockchain as ERC-21 tokens, each token is backed with a specific message and meaning backed through metadata on the blockchain.
Article continues below advertisement
Article continues below advertisement
Each token contains metadata that gives it its specific and exclusive utility— creating inherent value backed by code. Aiming its purpose to be utility and access, holding a VeeFriend "unlocks you into Gary's world."
While users, unfortunately, do not have sole commercial rights to their VeeFriends as the intellectual property is owned by Gary Vee LLC, they can still be sold on the secondary market.
What are Gary Vee's "VeeFriends" worth?
VeeFriends had a unique launch in that not all 10,255 tokens were released at the same time. Set to release daily since this past May, VeeFriends were auctioned off via a Dutch auction allowing the site to progressively develop its marketplace.
As recent as a month ago, the more common VeeFriends were being sold for a little over $1,000 on OpenSea.
Article continues below advertisement