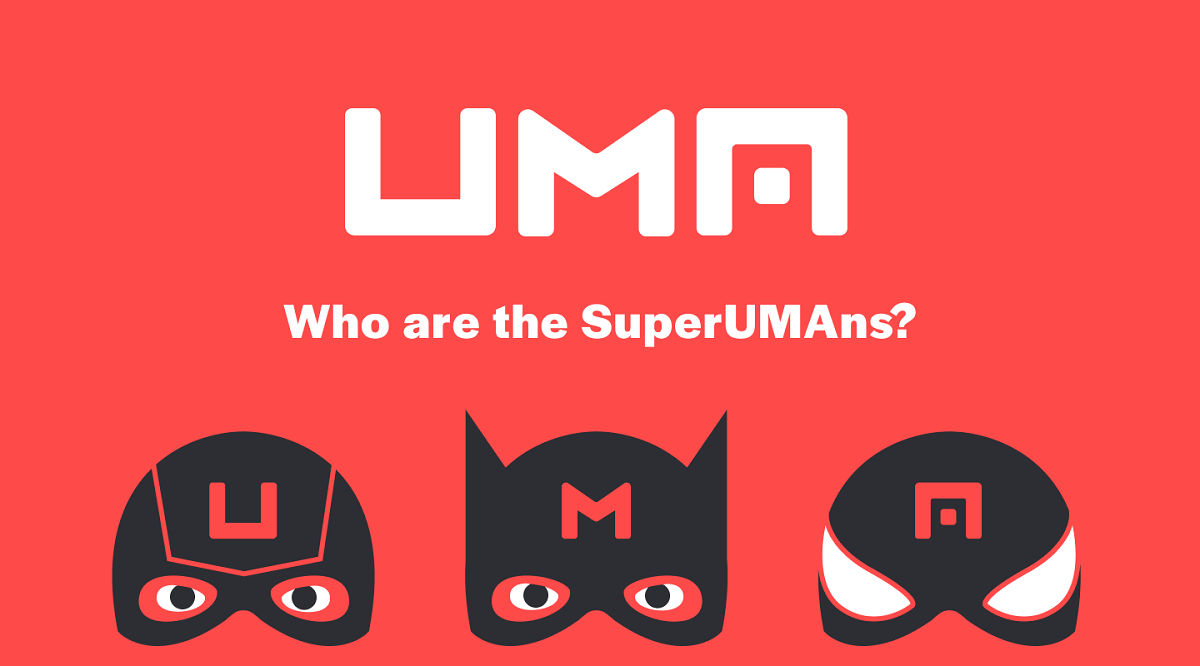 What the New Bitcoin ETFs Could Mean for UMA's Price
By Ruchi Gupta

Oct. 20 2021, Published 6:25 a.m. ET
UMA jumped almost 30 percent the morning of Oct. 20, to almost $14. However, it's still 70 percent below its $43 all-time high reached in Feb. 2021. What's UMA's price prediction? Is the crypto a good buy?
Article continues below advertisement
What's UMA crypto, and how does it work?
UMA stands for "Universal Market Access." The project was started by former Goldman Sachs traders Hart Lambur and Allison Lu, who shared the view that the traditional derivatives market excluded individual investors. As a result, they launched UMA in Dec. 2018.
Article continues below advertisement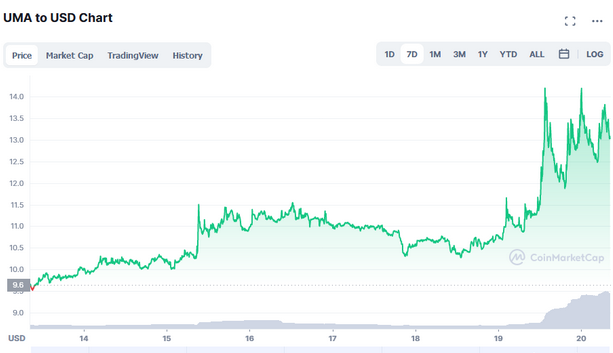 UMA, based on the Ethereum blockchain, can be used to create and settle a variety of financial derivatives. The project's namesake token functions as a governance tool and can be used to fulfill price requests on the platform.
Article continues below advertisement
How many UMA tokens are there, and is the supply capped?
There are 63 million UMA tokens in circulation presently, and the supply is capped at about 100 million. Some investors favor cryptos with a maximum supply because they can avoid inflation. Other cryptos with a capped supply are Bitcoin, Binance Coin, and Yearn Finance.
Article continues below advertisement
Is UMA a good buy?
Having been at Goldman Sachs, UMA's founders understand the limitations of the traditional derivatives market and the opportunity that exists in disrupting it with blockchain technology. With the global derivatives industry valued at trillions of dollars, UMA has the potential to grow into a massive DeFi project.
Article continues below advertisement
UMA's price prediction
The global crypto market cap surged about 2 percent to more than $2.5 trillion following the successful debut of ProShares' BITO Bitcoin ETF on Oct. 19. Fund providers Valkyrie, Invesco, and VanEck also are lining up to launch Bitcoin ETFs.
The Bitcoin funds promise to bring more money to the crypto world, and along with the DeFi boom, should boost UMA. Considering these catalysts, UMA could reclaim its $43 peak and surpass it in 2022.
Is UMA on Coinbase?
At 70 percent below its peak, UMA could be a bargain. If you want to add it to your crypto portfolio, you can buy it on Coinbase with the U.S. dollar. Gemini, Bittrex, Bitstamp, and HitBTC also support U.S. dollar purchases of UMA. Alternatively, you can buy UMA with Bitcoin, Ether, and Tether on Binance, Huobi, Gate.io, and KuCoin.