Is Solana Crypto a Good Investment After Network Outage?
Solana's price prediction has come into sharp focus. Investors wonder if they should buy the dip in SOL crypto following its recent decline.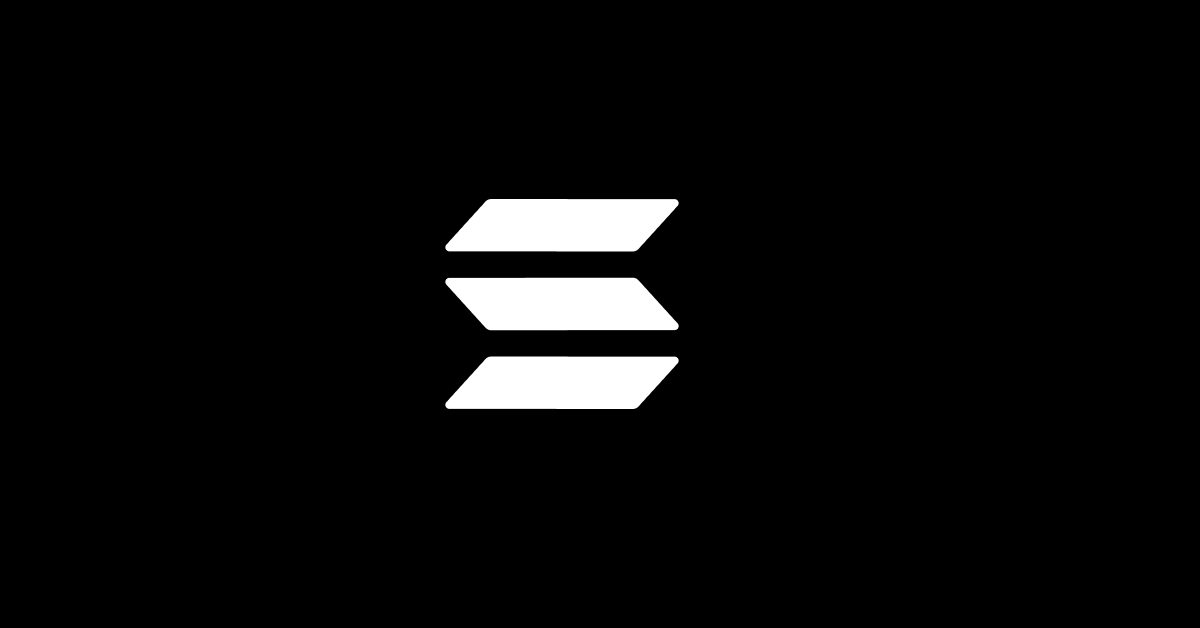 Solana blockchain suffered a major network outage last week in what has come to be known as Solana 9/14. The outage led to investors panic selling the blockchain's SOL token. The outage-induced sell-off and Jim Cramer's call to take crypto profits amid China's Evergrande fiasco has renewed the focus on Solana's price prediction. Where will SOL token be in 2023 and should you buy the current dip?
Article continues below advertisement
Article continues below advertisement
Solana is a programmable blockchain. It's one of the more prominent Ethereum competitors. The other competitors are Cardano, Avalanche, and Algorand. Although Solana bills itself as the world's fastest blockchain, it got overwhelmed on Sept. 14 by an unexpected surge in transactions and had to shut down for many hours. The outage shook confidence in SOL crypto, which caused its price to fall sharply. At the current price of about $140, the SOL token has pulled back nearly 40 percent from its peak attained on Sept. 9.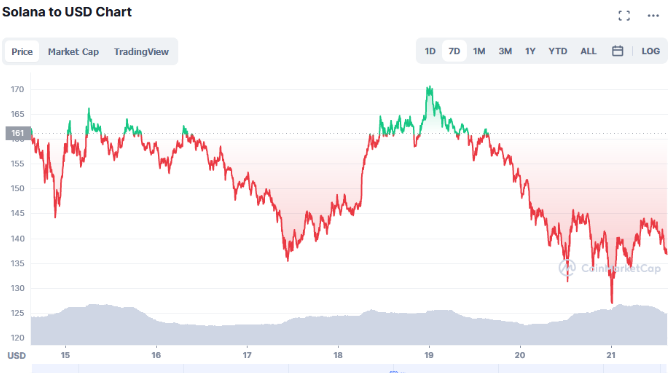 Article continues below advertisement
Solana crypto price os volatile after Jim Cramer tells investors to take profit.
CNBC's Mad Money host Jim Cramer has cautioned investors that the Evergrande fallout could disrupt markets across the board. Evergrande is a heavily indebted Chinese property developer.
To avoid being caught up in the Evergrande fiasco, which could spill over into the crypto market as well, the former hedge fund manager has told investors to take some of their crypto gains. Solana's SOL crypto price was volatile in morning trading on Sept. 21 following Cramer's profit call.
Article continues below advertisement
Article continues below advertisement
Is Solana (SOL) crypto a good investment?
The Solana Foundation has learned a lesson from the 9/14 outage and that should help network improvements going forward. Projects have kept faith in Solana even after the outage. Many DeFi and NFT projects built on Solana continue to expand and more are lining up to launch.
Article continues below advertisement
Considering the speed and cost advantages that Solana offers, it has the potential to become the next Ethereum. While Solana's price has dropped below $140, Ethereum commands a price above $3,000. If Solana is going to be as successful as Ethereum or better, the current SOL price looks to be a huge bargain considering what it could be worth in the future.
Article continues below advertisement
Article continues below advertisement
Solana (SOL) crypto price prediction
The growing popularity of DeFi products is fueling the demand for programmable and fast blockchains like Solana. In addition to being fast, Solana is also cheap to build on. Solana enables projects to connect to other blockchains. Therefore, Solana has a major advantage in the competition for DeFi projects.
As more projects join Solana, the demand for its SOL token will increase and cause its value to appreciate. Solana's price could triple by 2023 to trade above $400. However, the SEC's increasing regulatory scrutiny of DeFi projects presents a risk factor in Solana's price prediction.