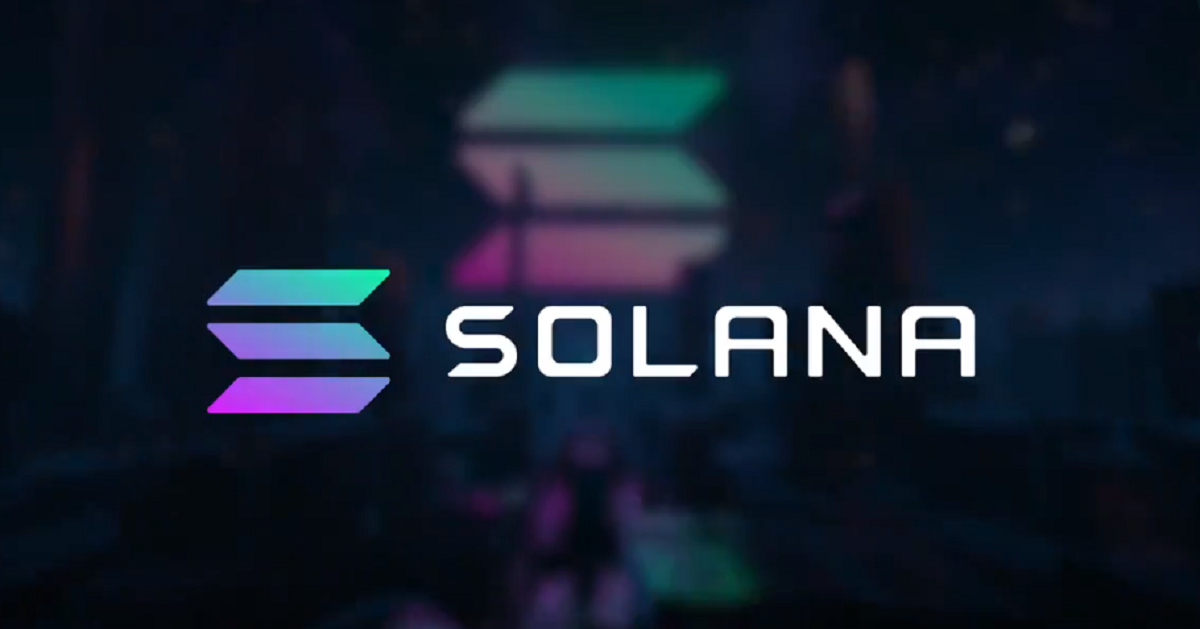 Will Solana Keep Rising or Crash?
Solana (SOL) surged to a new high of $215 on Sep. 9. The altcoin has been steadily reaching new peaks in 2021, leaving prospective investors wondering how high Solana's SOL coin will go.
Article continues below advertisement
Article continues below advertisement
Solana, a programmable blockchain like Ethereum, hosts DeFi and NFT projects. The SOL token facilitates transactions on the Solana blockchain, similar to how Ether powers transactions on Ethereum's network. Therefore, demand for SOL grows as Solana network activity increases.
Why is Solana (SOL) going up?
Solana has been on fire, almost doubling in value in the past 30 days. In 2020, it has gained 14,000 percent, placing it among the top 10 cryptocurrencies by market cap alongside Bitcoin, Ether, Cardano, Binance Coin, and Tether. Whereas many of these cryptos have been around for years, SOL only launched in 2020.
Article continues below advertisement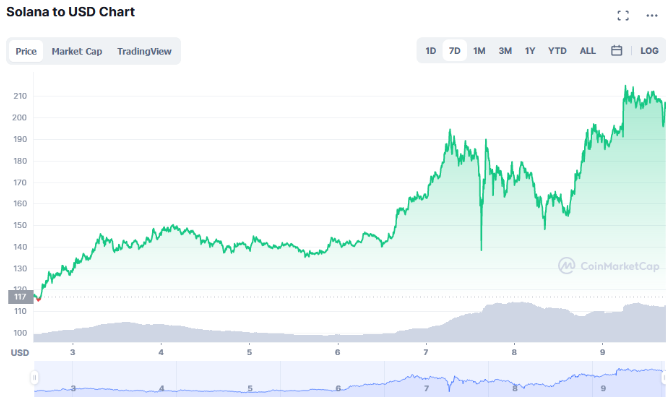 Solana's meteoric rise can be attributed to the buzz around DeFi products and NFTs. Although Ethereum is the preeminent DeFi and NFT blockchain, it has serious drawbacks. Specifically, the network is congested and can only support up to 45 transactions per second, causing frequent spikes in transaction fees.
Article continues below advertisement
Article continues below advertisement
Solana, positioning itself as a better alternative to Ethereum, can support 50,000 transactions per second and possibly even more in the future. With the congestion problem eliminated, it has lower transaction fees. Therefore, Solana is thriving and attracting some of the hottest projects. One is Degenerate Apes Academy, a major hit in the NFT sector, and another is DeFi yield aggregator Sunny.
Article continues below advertisement
How high will Solana (SOL) go?
As long as Ethereum struggles with congestion and high transaction fees, Solana looks placed to win more projects. Although Wthereum is expected to get faster with its shift to a proof-of-stake model from proof-of-work, that won't happen until 2022.
Article continues below advertisement
But Solana doesn't need Ethereum to be struggling in order to thrive. As a programmable blockchain with superior transaction speeds and low fees, it stands to benefit from the growing popularity of DeFi products.
Article continues below advertisement
Furthermore, Solana is introducing more features, including connections with other blockchains, which should make it even more attractive for developers. Also worth noting is SOL's growing popularity among institutional investors, which is bolstering the crypto's credibility and attracting more investors.
Risk factors for Solana
Solana has what it takes to be the next Ethereum or even better as the DeFi and NFT sectors grow, making it possible for SOL's price to even double before the end of 2021. But how high SOL can go depends on the regulatory environment. The SEC has begun cracking down on crypto projects, which could slow down the adoption of DeFi products and developments in Solana's blockchain.