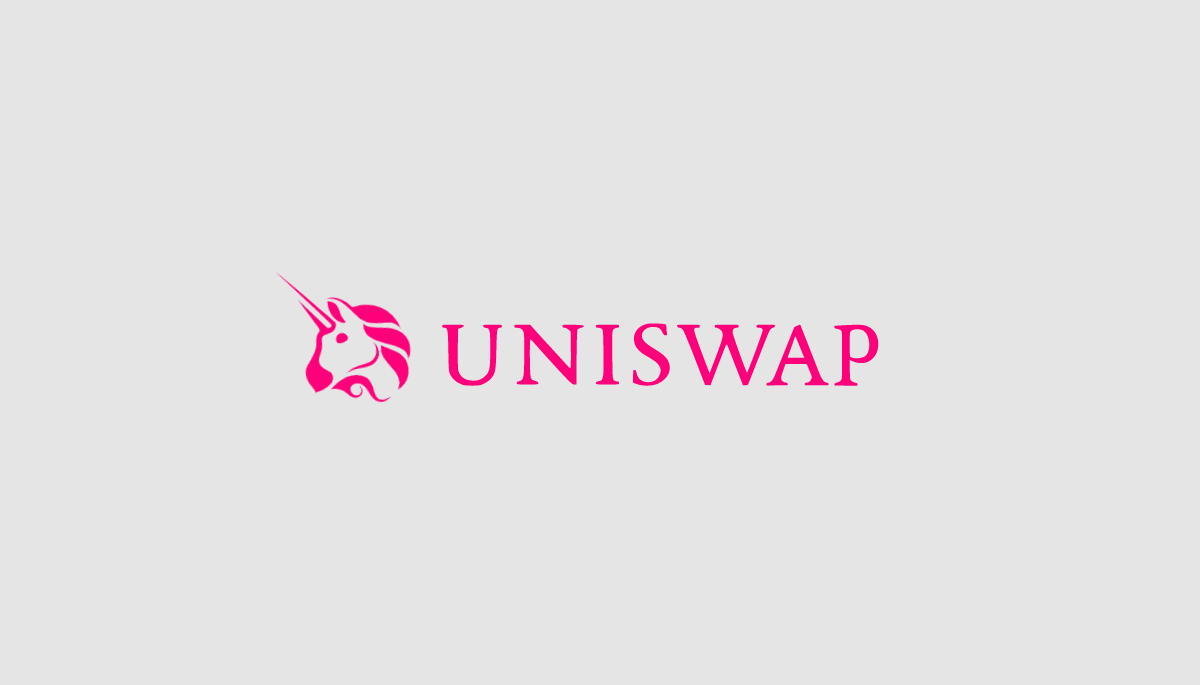 How Will UNI End 2021, and What Does the SEC Probe Mean for the Token?
Uniswap (UNI) fell 10 percent on Sep. 7 to below $30. The decline has renewed investors' interest in Uniswap's price prediction. Many are wondering why Uniswap is falling and if it will recover.
Article continues below advertisement
If you missed the Bitcoin and Ethereum rally and have been looking for the next cryptocurrency to explode, UNI might have caught your attention. Before its selloff began, UNI was among the best-performing major altcoins in 2021. Is Uniswap still a good investment?
What's Uniswap?
Uniswap, an Ethereum-based decentralized exchange, operates as a marketplace for peer-to-peer crypto trading. UNI is its official cryptocurrency, functioning as a governance tool.
Article continues below advertisement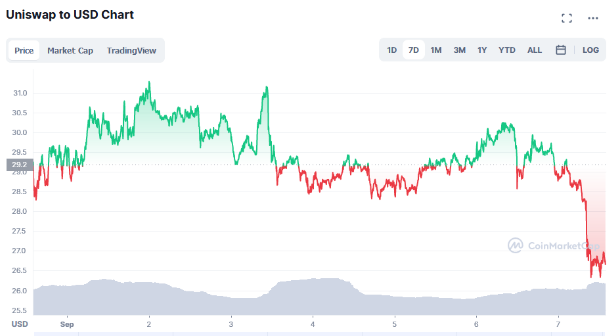 Why is Uniswap (UNI) falling?
UNI began falling after The Wall Street Journal reported on Sep. 3 that the SEC was investigating Uniswap. The regulator is looking into how the decentralized exchange works and how its team promotes it.
Article continues below advertisement
Will Uniswap recover, and how high can it go?
As DeFi is booming, investors fear regulatory crackdowns. Therefore, when it emerged that the SEC is looking at Uniswap, many rushed to sell UNI, fearing its price would tumble.
The SEC probe weighed on Uniswap. Although investors sold UNI in a panic, as the facts come out, many may want to buy it back. It's worth noting, for example, that the SEC is just gathering information about Uniswap and not acting on allegations of wrongdoing. Therefore, it doesn't appear to be a cause for UNI-specific alarm—in fact, SEC chairman Gary Gensler has been talking about DeFi regulation amid the sector's rapid growth and the SEC may look into other DeFi projects as well.
Article continues below advertisement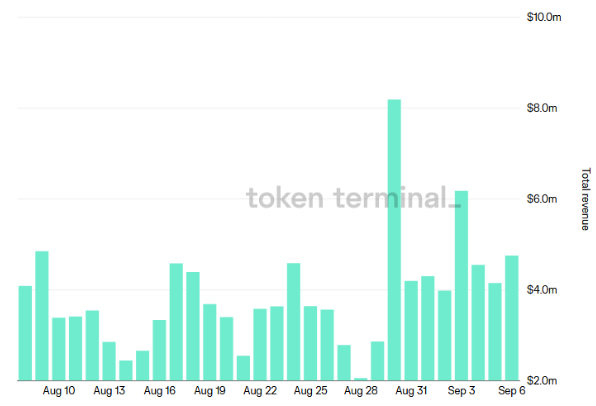 El Salvador's recent big Bitcoin purchase has also stirred interest in cryptocurrency investing and could help Uniswap rebound. The country has adopted Bitcoin as legal tender.
Article continues below advertisement
Is Uniswap (UNI) a good investment?
Uniswap is the largest decentralized exchange for trading cryptocurrencies. Its revenue has risen nearly 50 percent to more than $112 million in the last 30 days, more than doubling rival PancakeSwap's revenue of $61 million. Uniswap's dominant market share positions it to continue to benefit from the DeFi boom.
Article continues below advertisement
A major challenge for Uniswap has been transaction fees, because it operates on the congested Ethereum blockchain. But this problem should go away once Ethereum completes the shift to the proof-of-stake model, unlocking Uniswap's full potential.
Uniswap's (UNI) price prediction for 2021
The token has pulled back by more than 40 percent from its high of $45 in May 2021. Considering the excitement over DeFi products and the fact that SEC isn't running a criminal probe on Uniswap, UNI should rebound once the noise dies down. It wouldn't come as a surprise if UNI were to double in value before the end of 2021.