Should You Buy Bitcoin or the Bitcoin ETF?
By Ruchi Gupta

Oct. 18 2021, Published 11:35 a.m. ET
JPMorgan Chase CEO Jamie Dimon may call Bitcoin "worthless", "fraud," or "fool's gold," but investors continue to seek exposure to the flagship cryptocurrency. Investors' growing interest in the Satoshi Nakamoto crypto has led ProShares to come up with the Bitcoin Strategy ETF (BITO). What's the BITO ETF's price, and where can you buy the fund?
Article continues below advertisement
If you invested even as little as $10 in Bitcoin in its early years, you'd be having about $8 million now. Many people regret not investing in the flagship crypto early. In a discussion with Jimmy Song at the Texas Blockchain Summit, senator Ted Cruz said his longtime friend Peter Thiel never told him about Bitcoin, and joked that he was disappointed in Thiel about it. Thiel counts among Bitcoin billionaires, alongside Chamath Palihapitiya and Jack Dorsey.
What's the Bitcoin Strategy ETF (BITO)?
Fund manager ProShares created the BITO ETF to give investors exposure to Bitcoin without having to directly hold the crypto. Many places where Bitcoin trades are unregulated, posing a challenge to investors restricted to regulated markets.
Article continues below advertisement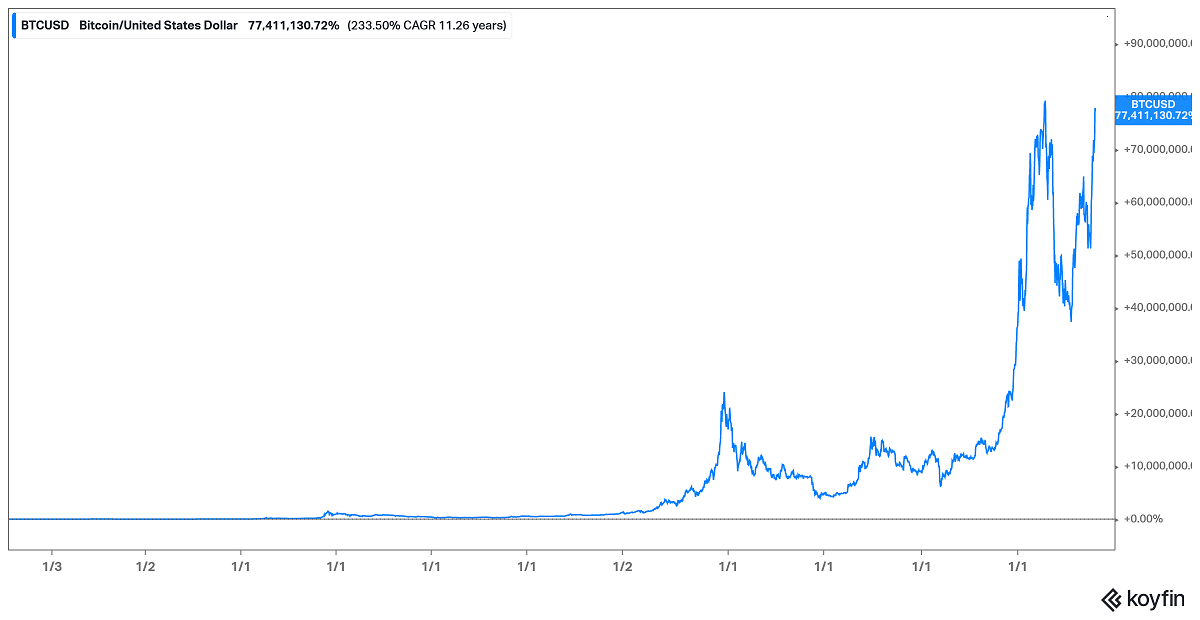 The ProShares BITO ETF price
The ProShares BITO fund is based on Bitcoin futures on the Chicago Mercantile Exchange. Therefore, the fund will track Bitcoin's price. Bitcoin soared and came close to its $65,000 all-time high in anticipation of the BITO ETF launch. Although the fund should track Bitcoin's spot price, it could still trade at a premium or discount to the underlying asset.
Article continues below advertisement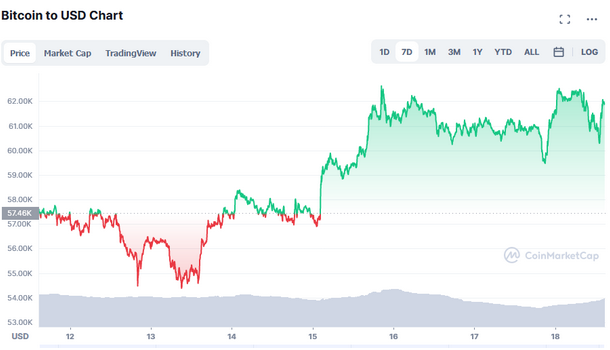 Whereas the ProShares fund offers regulated exposure to Bitcoin, using it will come at a price to investors. The BITO fund will charge an annual management fee (an expense ratio) of 0.95 percent.
Article continues below advertisement
Article continues below advertisement
Where to buy the ProShares BITO ETF
ProShares's Bitcoin fund is expected to make its debut on the NYSE on Oct. 19. Once the fund launches, all interested investors will be able to buy it, like they buy stocks, through brokers that support ETF trading. Robinhood, SoFi, and Webull are popular platforms for retail investors to access ETF trades.
Should I buy Bitcoin or the Bitcoin ETF?
Investors should have many options to get exposure to the crypto through regulated channels, with Valkyrie, Invesco, and VanEck also seeking to launch publicly traded Bitcoin funds. For investors who can't directly buy Bitcoin because of regulatory restrictions, a Bitcoin ETF should be a great fit. However, because ETFs carry an annual management fee in the form of expense ratio, some small investors could just as well head to Coinbase to buy Bitcoin and hold it directly.