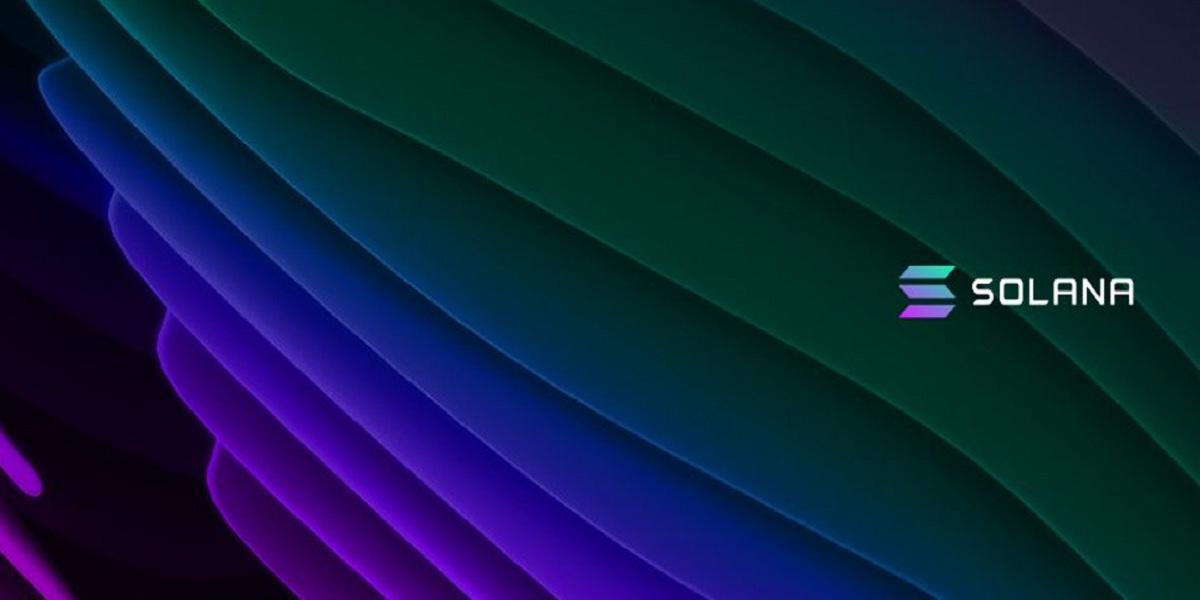 Why Solana (SOL) Is Rising, and Where It May Head Next
By Ruchi Gupta

Aug. 16 2021, Published 6:49 a.m. ET
Solana (SOL) crypto hit a new all-time high of $64.48 on Aug. 16. The altcoin has gained more than 70 percent in the past week and 4,000 percent since the beginning of 2021. Why is Solana going up, and what's the crypto's price prediction?
Article continues below advertisement
Since Bitcoin, thousands of cryptocurrencies have launched. Many are associated with projects seeking to solve real-life problems, but some are simply inspired by online jokes. Arweave (AR) and Serum (SRM) are some other cryptos soaring alongside Solana.
What's Solana (SOL) crypto?
Solana, a DeFi-focused blockchain, competes with Ethereum and uses a mix of proof-of-stake and proof-of-history systems. The hybrid model sets Solana apart from many blockchain rivals and has given it an edge in transaction speed. SOL, Solana's official cryptocurrency, facilitates its transactions.
Article continues below advertisement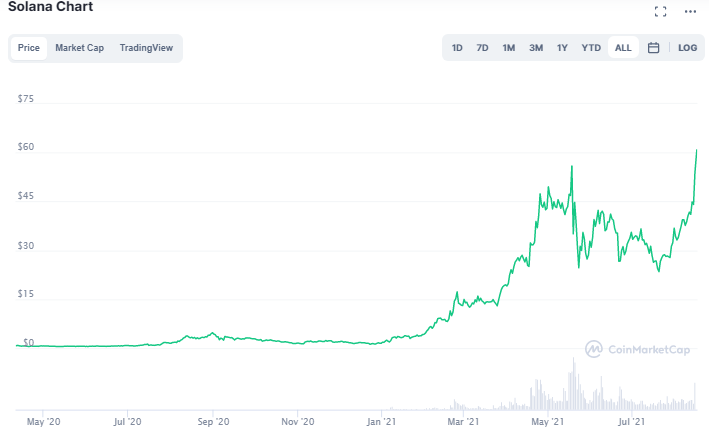 Why is Solana (SOL) crypto going up?
The Solana blockchain is becoming a popular platform for building and trading NFTs (non-fungible tokens) as developers seek faster and cheaper alternatives to Ethereum. Many investors are betting that the NFT boom will drive SOL in the long term.
Article continues below advertisement
Solana's first Breakpoint annual conference in Nov. 2021 is also set to boost interest in SOL. The conference will provide a platform to celebrate Solana's achievements and highlight its plans.
Article continues below advertisement
How many Solana (SOL) tokens are there, and is the supply capped?
Some 286 million SOL tokens are circulating. Like DeFi cryptos Ripple, Clover Finance, PlayDapp, and Stellar Lumens, SOL has a fixed supply, of 500 million tokens. Since cryptocurrencies with a capped supply can protect against inflation, they're popular with risk-averse investors.
Solana's (SOL) price prediction, and when it could reach $100
SOL should continue to rise as the Solana network wins over more users. Solana also stands to benefit from the rise of tokenized stocks. Switzerland-based Digital Assets has adopted the Solana network to offer tokens of popular stocks such as Facebook, Netflix, and Tesla. Solana's deal with Visa partner Circle promises to boost demand for SOL and lift its price as well.
Article continues below advertisement
On average, SOL has gained 500 percent per month in 2021. If the altcoin climbs only 10 percent per month (compounded), it could reach $100 by the end of 2021, and If the crypto climbs just 5 percent per month, it could be worth $600 by 2025.
How and where to buy Solana (SOL) crypto
If you like Solana's price prediction, you might want to add the token to your portfolio. SOL crypto is supported on many exchanges. The best places to buy the altcoin with the U.S. dollar are Coinbase, Binance, and Bitfinex.