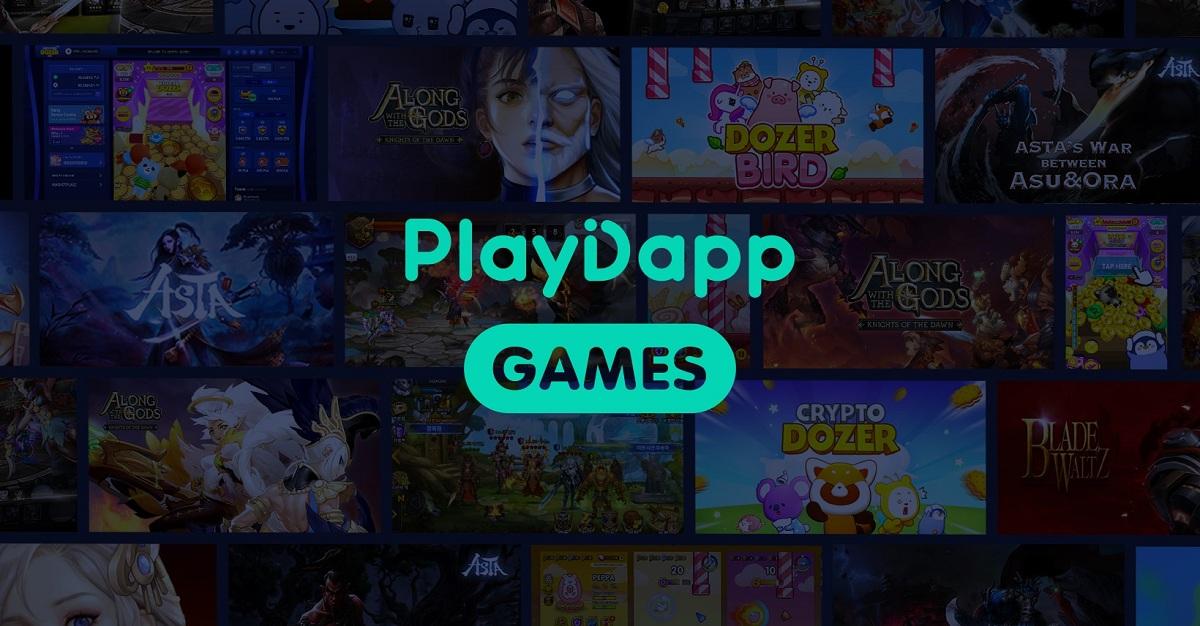 How PlayDapp Crypto Price Could Go From $1.15 to $10 in Months
PlayDapp (PLA) is among the cryptocurrencies making the biggest moves right now. It hit a new all-time high of $1.24 on Aug. 5. What's PlayDapp's PLA token price prediction and when can it reach $10?
Article continues below advertisement
As Bitcoin's blockbuster returns have shown, investing in cryptocurrencies can be lucrative. But finding the next cryptocurrency to explode isn't easy and many investors are turning to crypto trading signals for clues. To find out if the PLA token is a good investment for you, it helps to know what the PlayDapp project is about and the token's price prediction.
What is PlayDapp crypto?
PlayDapp is a gaming-focused blockchain platform and NTF marketplace. PLA token is its official cryptocurrency. The token facilitates transactions on the platform and marketplace.
Article continues below advertisement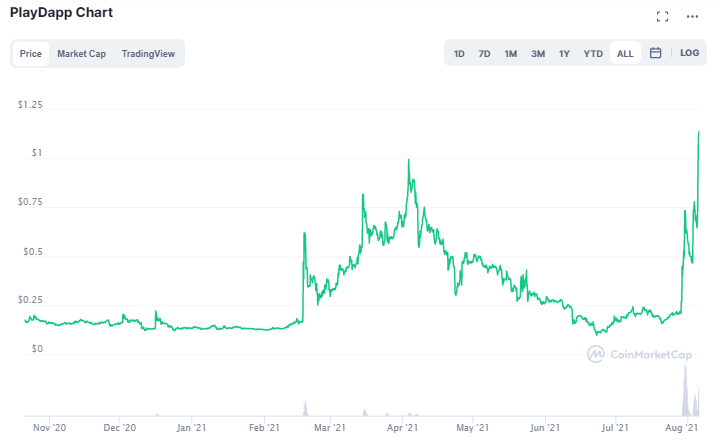 How many PlayDapp tokens are there and is the supply capped?
Some 182 million PLA tokens are in circulation currently. The crypto has a maximum fixed supply of 700 million tokens. Many investors are drawn to cryptocurrencies with capped supply because they offer in-built protection against the risk of inflation. Bitcoin, Clover Finance, and Stellar Lumens are the other major crypto with a fixed token supply. Other cryptos use token burn to try to curb inflation.
Article continues below advertisement
Why the PlayDapp (PLA) token is going up
PlayDapp's price has climbed more than 320 percent in the past week following a string of gains in recent days. The crypto's rise can be attributed to several factors. First, some investors are attempting to buy the dip following the recent sell-off in the crypto space over tax concerns and many have taken a keen interest in the PLA token.
Another reason for PlayDapp's rising price might be the Coinbase effect. Coinbase started supporting trading in the PLA token on Aug. 4. Coinbase is the largest crypto exchange in the U.S. and the preferred platform for institutional investors to make crypto purchases. Therefore, investors hope that the Coinbase listing will increase the demand for PlayDapp crypto and cause its price to appreciate in the long term.
Article continues below advertisement
PlayDapp crypto price prediction and when it could reach $10
When the PLA token price hits $10, many holders of the altcoin hope to become millionaires. Therefore, many investors want to know the crypto's price prediction following its recent sharp breakout.
PlayDapp's gains over the past year show an average monthly growth rate of 40 percent. If the crypto maintains that monthly growth momentum on a compounded basis, it could close 2021 above $4 and reach $10 before March 2022. Even at a compounded monthly growth rate of only 10 percent, the PLA token's price could surpass $160 by 2025.