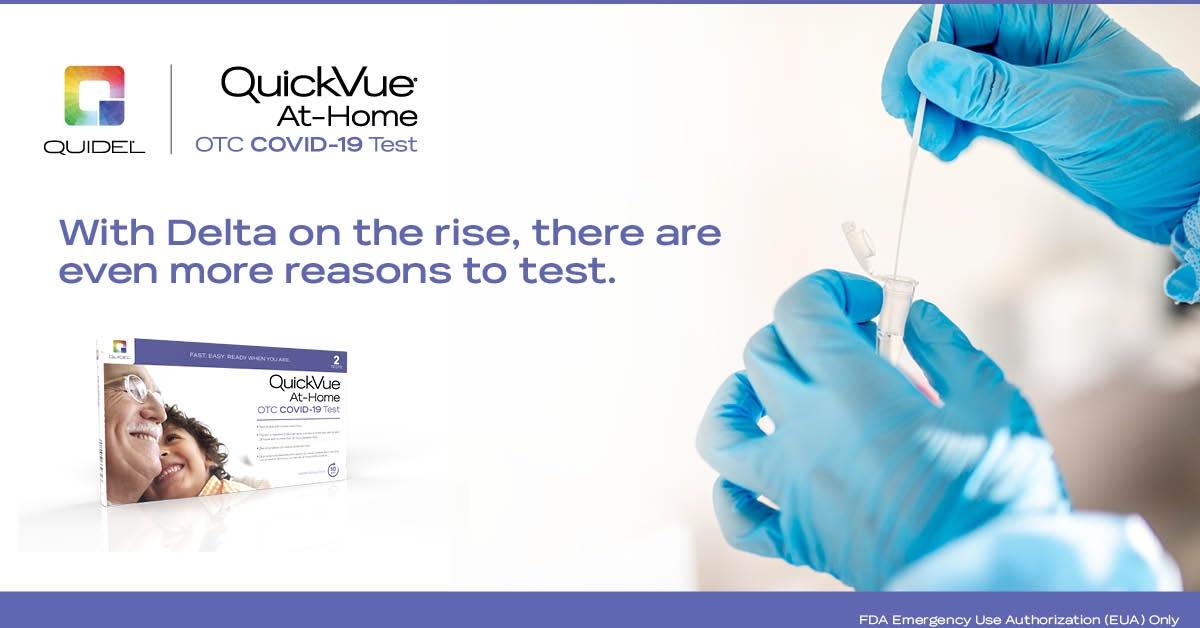 At-Home COVID-19 Tests Are in Short Supply, Biden Has a Plan
By Jennifer Farrington

Dec. 22 2021, Published 1:31 p.m. ET
The holidays are upon us, with Christmas just a few days away. In preparation for family gatherings, Americans are looking to follow health experts' recommendations by administering at-home rapid COVID-19 tests on themselves and their loved ones.
Article continues below advertisement
With rapid COVID-19 tests being able to deliver results within 15 minutes, this makes it easier for families and friends to make informed decisions as to whether they should gather. However, there's a limited supply of rapid COVID tests, both in stores and online. Why is there a shortage of rapid at-home COVID-19 test kits?
The shortage of rapid at-home tests leads to long lines at pop-up COVID-19 testing sites.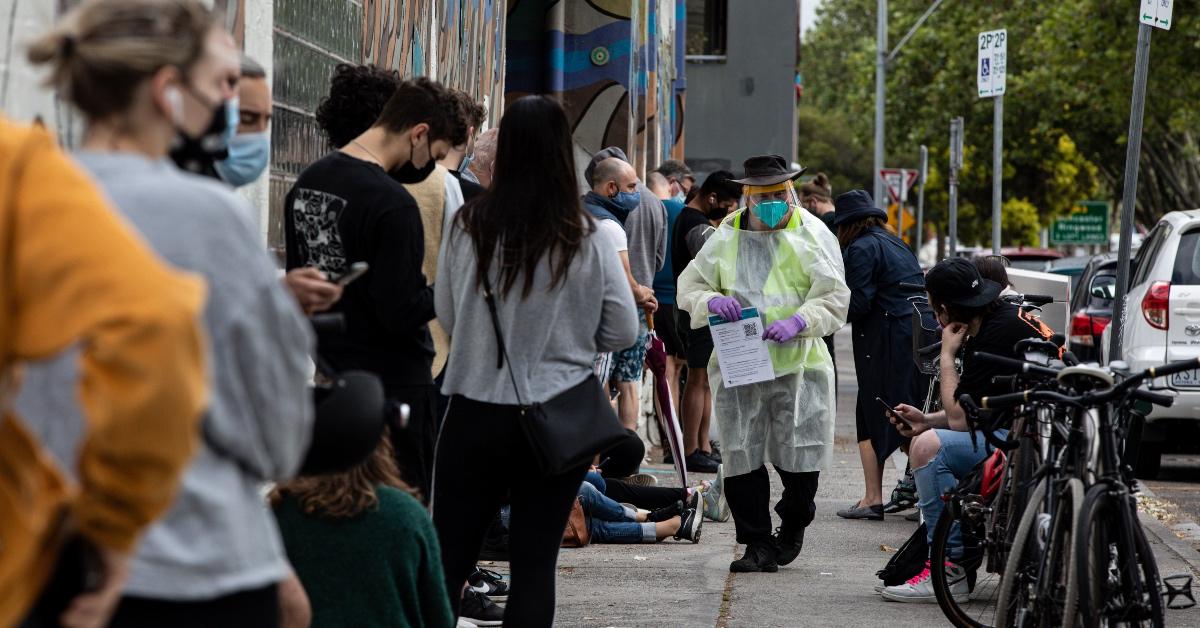 On Dec. 19, a long line of people formed in front of a mobile COVID-19 testing site in New York City. The site had been offering both PCR tests and rapid at-home testing kits. Unlike rapid COVID-19 at-home tests that can be administered and analyzed in the comfort of your own home, PCR tests must be sent to a lab and you have to wait 1–2 days to get the results.
Article continues below advertisement
The convenience factor that the at-home COVID tests provide has led to them becoming more sought after, especially after individuals learned that the omicron variant of the COVID-19 virus has now been identified in most states. The long lines reveal the desperate need for rapid at-home tests in the U.S.
On the CVS website, one of the largest pharmacy chains in the U.S, the rapid at-home tests are either out of stock or can only be purchased in-store—if the store has any stock available.
Article continues below advertisement
Why are at-home COVID-19 test kits scarce or nearly impossible to find?
There are a few reasons why the U.S. is facing a rapid at-home COVID-19 test supply shortage, one of which stems from the omicron variant that surfaced weeks ago. The CDC says that the omicron variant is easily transmissible and has the ability to "evade immunity conferred by past infection or vaccination."
With COVID-19 cases on the rise and the potential for a second wave of infections, the current supply of at-home COVID tests isn't enough to satisfy the current demand that the omicron variant has created. The supply has also slimmed because people who intend to travel this holiday season are utilizing the tests so they are able to fly.
Article continues below advertisement
Meanwhile, AAA predicts that 6.4 million people will be flying this holiday season. Many of the people aren't vaccinated and have to produce a negative COVID-19 test result.
Biden intends on tackle the shortage of at-home COVID-19 test kits.
In response to the limited supply of at-home COVID test kits, President Biden announced on Dec. 21 that he will be purchasing and sending out 500,000 million rapid antigen COVID-19 tests that will be sent to the homes of Americans for free.
Article continues below advertisement
The Biden administration will be setting up a website where Americans can request their free rapid antigen test and have it shipped to their residence. The free COVID-19 tests will start going out in January 2022, although you will need to request one in order for the government to send it.
Article continues below advertisement
White House Press Secretary Jen Paski noted during the White House press briefing on Dec. 21 that the government is "not sending a test to every single home in the country." Instead, the COVID tests will be available to those that need them.
Although Biden's initiative to tackle the COVID test shortage is commendable, it could give rise to yet another issue—a lack of tests for unvaccinated employees who are required to get tested weekly.