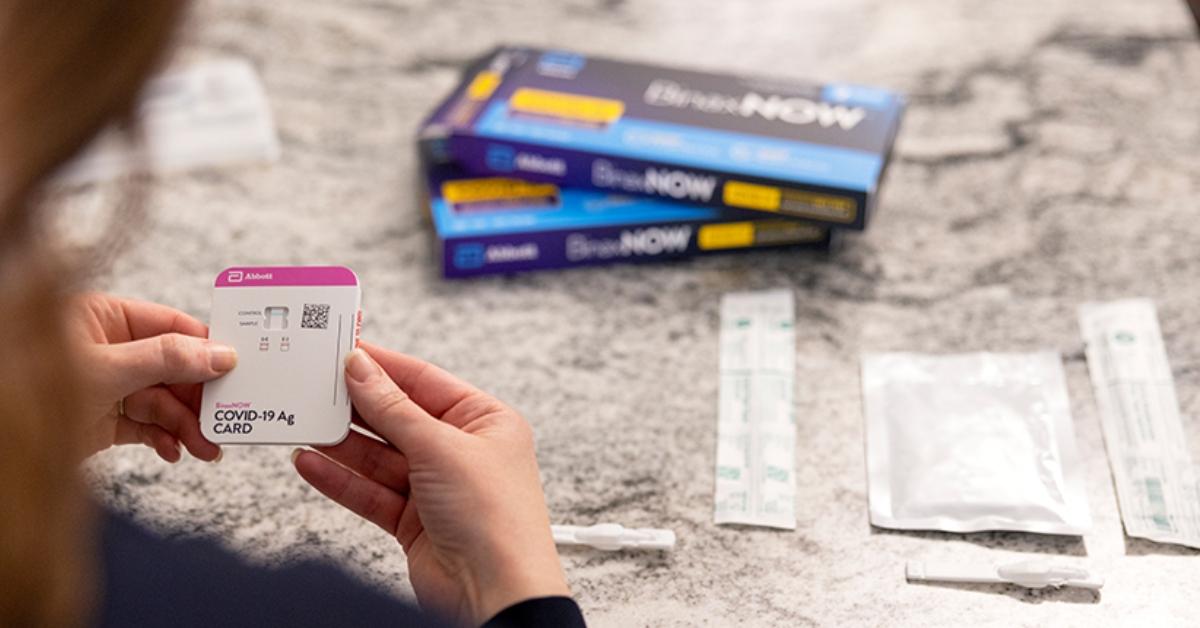 Who Makes the BinaxNOW Rapid COVID-19 Test?
By Danielle Letenyei

Dec. 22 2021, Published 11:20 a.m. ET
As families prepare to gather for the holidays, COVID-19 rapid tests are flying off the shelves. BinaxNOW is a common rapid test. According to the manufacturer, it effectively detects COVID-19 and its variants, including omicron. Who makes BinaxNOW?
Article continues below advertisement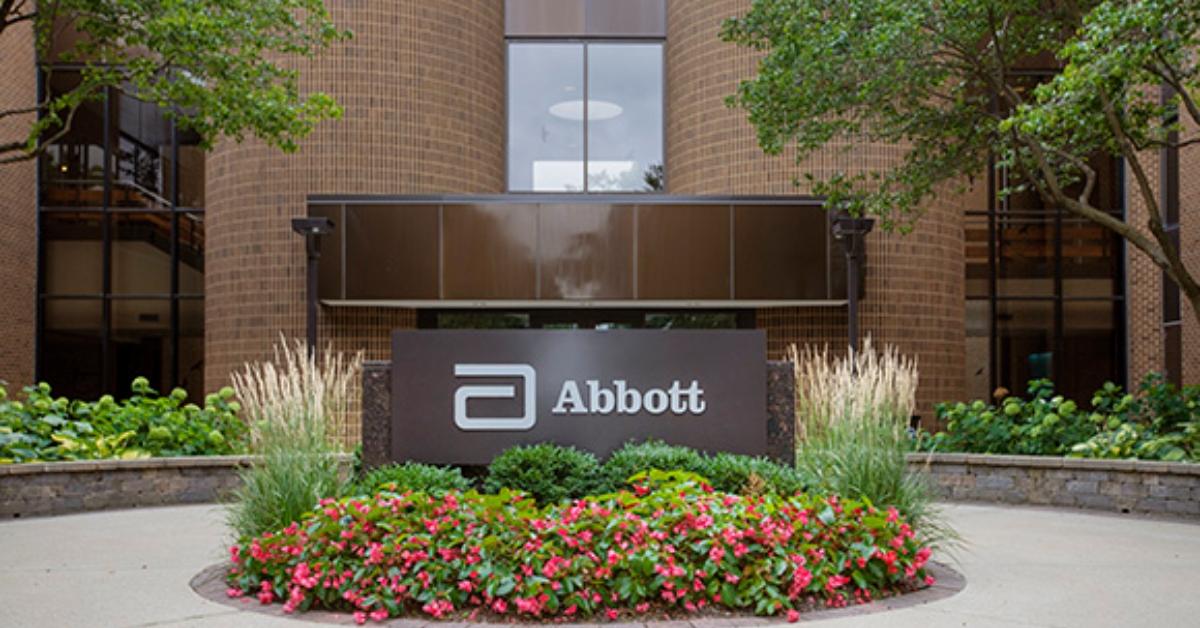 Article continues below advertisement
What's BinaxNOW?
BinaxNOW is a COVID-19 Antigen Self Test that consumers can use at home to check if they have COVID-19. It's sold as a two-test kit that retails for about $24 and is usually available at pharmacies like Walgreens and CVS.
While the test can tell you whether you're positive or negative for the COVID-19 virus, it can't tell you the specific variant of the virus that you have. The tests are effective in detecting about 63 different variants of the virus, Abbott officials say.
Article continues below advertisement
"The process for evaluating variants and stress-testing our tests doesn't stop with the current variants," the company said in a Nov. 27 statement. "We are actively collecting real-world samples and using viral cultures to verify that our tests continually detect circulating strains because we know how important it is that our tests can detect new variants regardless of where they are found."
Abbott makes 50 million rapid tests each month.
Abbott is currently making 50 million BinaxNOW tests a month. With the surge in demand, the company is shipping the tests as quickly as it can make them, company spokesperson John Koval told CNBC.
Article continues below advertisement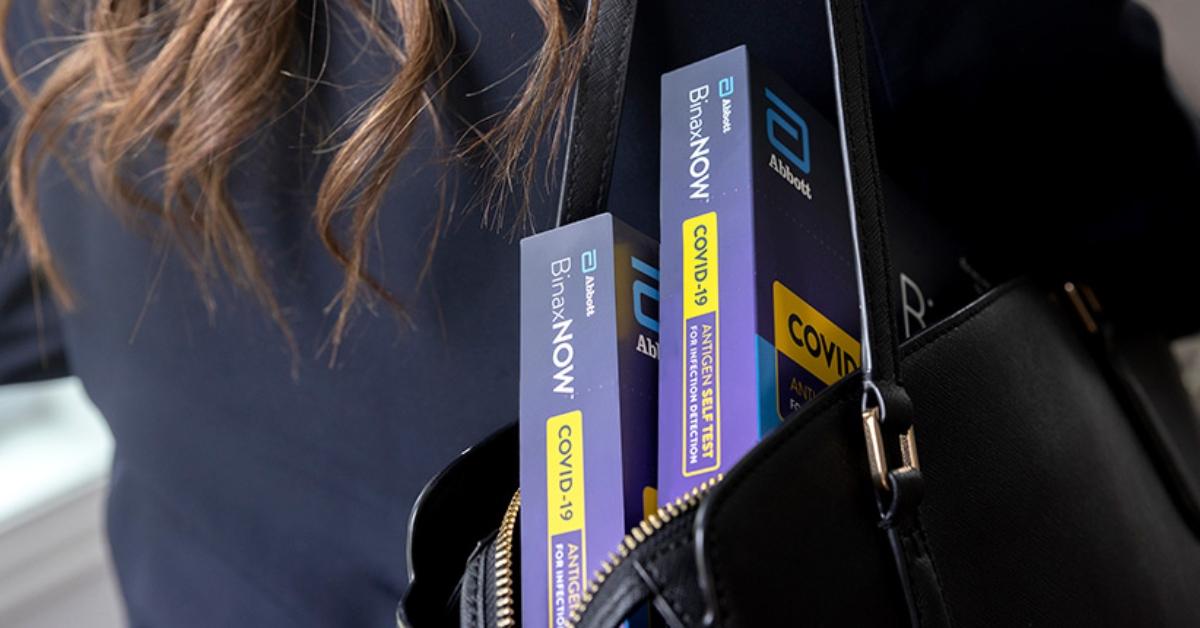 Article continues below advertisement
"Due to the incredible demand for at-home rapid testing, we put in effect a four item purchase limit on at-home COVID-19 testing products in our stores and digital properties in an effort to help improve inventory while we continue to work diligently with our supplier partners to best meet customer demands," Walgreens spokesperson Emily Hartwig-Mekstan told CNBC.
CNBC reports that Amazon is also limiting the number of at-home tests that an individual can purchase.
Article continues below advertisement
The current demand for at-home tests like BinaxNOW is a far cry from about six months ago when workers at Abbott's Maine facility were told to throw out millions of the tests because of declining sales, The New York Times reported.
Article continues below advertisement
President Biden plans to give Americans free COVID-19 tests.
President Joe Biden wants to give Americans free at-home COVID-19 tests. On Dec. 21, Biden said that the White House will provide 500 million at-home rapid tests for free. The test kits will be available to order online starting in January.
"It just needs to be freely available in the same way that vaccines have been," Biden said about the tests. "Omicron is going to peak by mid-January, so it may miss a fair amount of this surge, but better late than never. We have no idea how long this surge will last. This surge could go on for a couple of months."