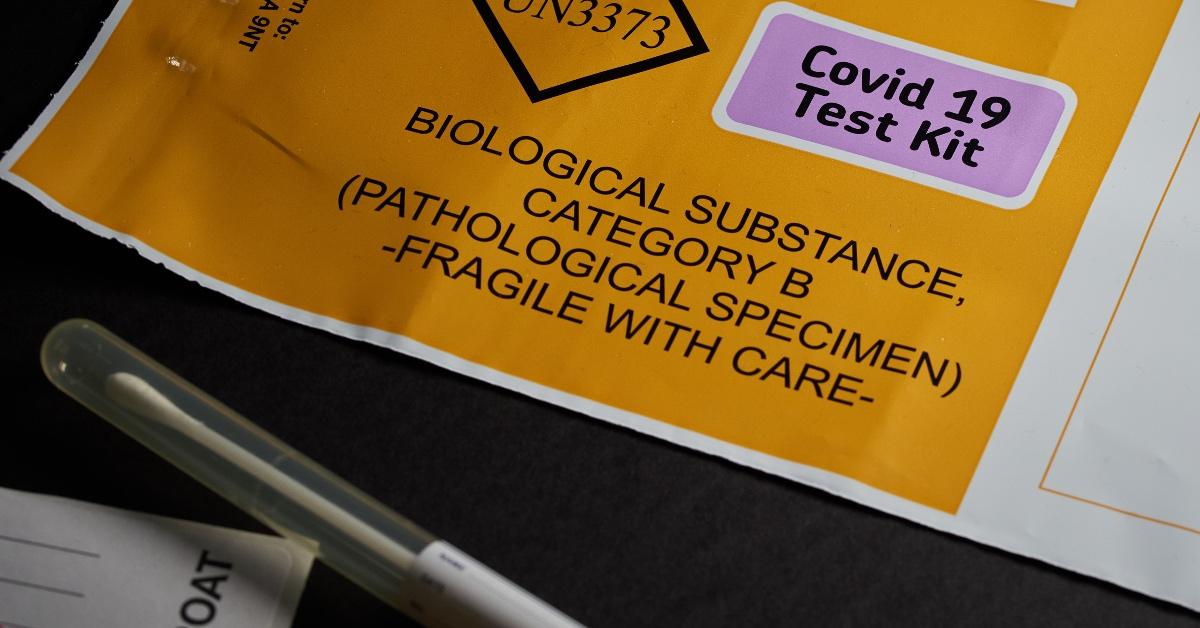 Biden Will Send Free COVID-19 Tests to Homes—Here's How to Get One
As the U.S. experiences a surge in COVID-19 cases, President Biden has responded by putting measures into place to help prevent the country from experiencing a resurgence in the COVID-19 pandemic. According to the CDC, many of the new cases being recorded are connected to the omicron variant of the COVID-19 virus—the strain that was first identified in South Africa.
Article continues below advertisement
While Biden has been pushing his agenda to get all of the U.S. fully vaccinated against the COVID-19 virus, the White House announced on Dec. 21 that Biden will be sending 500 million COVID-19 tests to Americans' homes, free of charge. Here's how you can get your free at-home COVID test.
Biden responds to the short supply of at-home COVID-19 tests by sending 500 million to homes.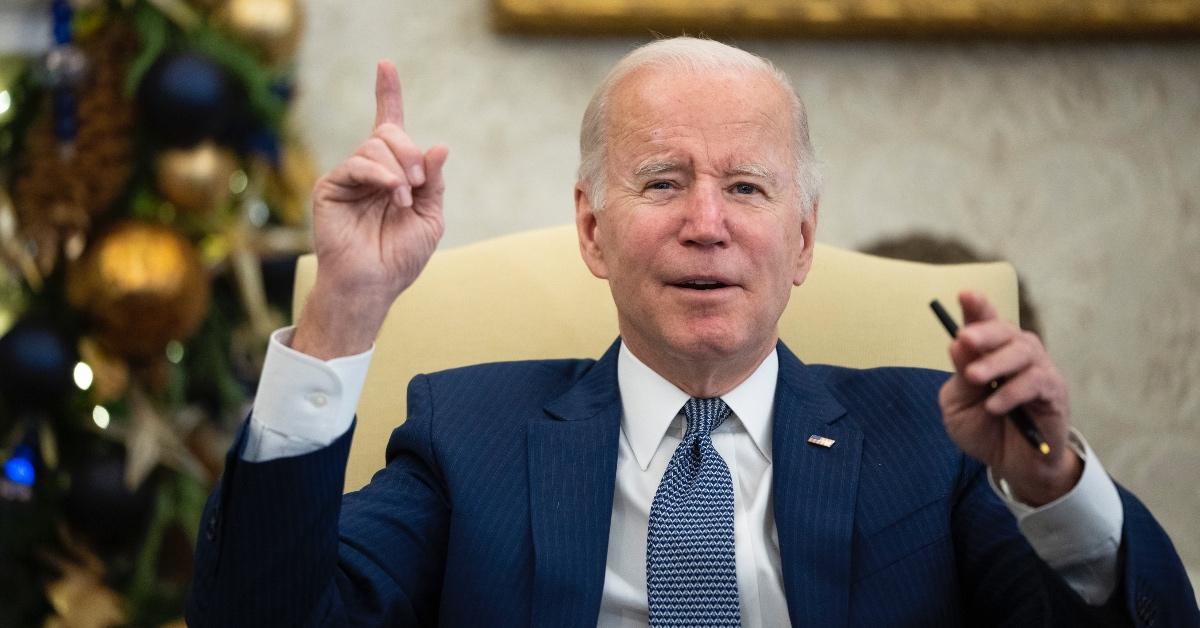 Containing the COVID-19 virus has certainly been a challenge for White House officials, particularly because the country hasn't experienced a pandemic of this degree since 1918. Although it was assumed that COVID-19 vaccines would reduce cases and potentially pave a way to end the pandemic, the emergence of new variants has hindered the country from making such progress.
Article continues below advertisement
In the last 30 days, the CDC says there have been 50,791,012 COVID-19 cases recorded in the U.S. and 803,593 deaths. While cases started trending downward in October 2021, the U.S. experienced yet another spike in December. In an effort to help reverse the trend, on Dec. 21, Biden announced the actions he intends on taking to combat the spread of the omicron variant.
According to a White House press release, President Biden purchased a half-billion at-home rapid tests this winter and they are scheduled to be distributed to the homes of any American who requests them. The at-home COVID-19 tests are available for ordering beginning Jan. 19, 2022.
Article continues below advertisement
Here's how you can get your free at-home COVID-19 tests from the government
The Biden administration has set up a website called covidtests.gov, that allows you to request four free at-home COVID-19 rapid tests and have them delivered to your home at no cost to you. When you arrive at the website, you'll want to click "Order Free At-Home Tests," which will then redirect you to the USPS website.
USPS will be handling the ordering and delivery of the free COVID-19 test orders. Once at the USPS website, you'll be prompted to input your name and shipping address. Once you submit your request, you should receive your free tests sometime around late Jan. or early Feb. as they are being shipped within 7-12 days after orders are submitted.
Article continues below advertisement
Additionally, you should know that you are limited to one order per residential address.
The Biden administration will set up new federal COVID-19 testing sites around the country.
In addition to making at-home rapid COVID-19 tests more available to any American who wants one beginning Jan. 19, 2022, the Biden administration will also be setting up new federal testing sites. These new testing sites aim to "help states that need additional testing capacity." The White House announced that the first testing site will be set up in New York City this week.
Article continues below advertisement
Americans can expect to see new pop-up vaccinations clinics around the country.
Biden has expressed the importance of getting all Americans vaccinated against the COVID-19 virus. As a way to encourage more people to take advantage of the free vaccines being offered, the Biden administration has authorized FEMA to set up new pop-up vaccination clinics across the country.