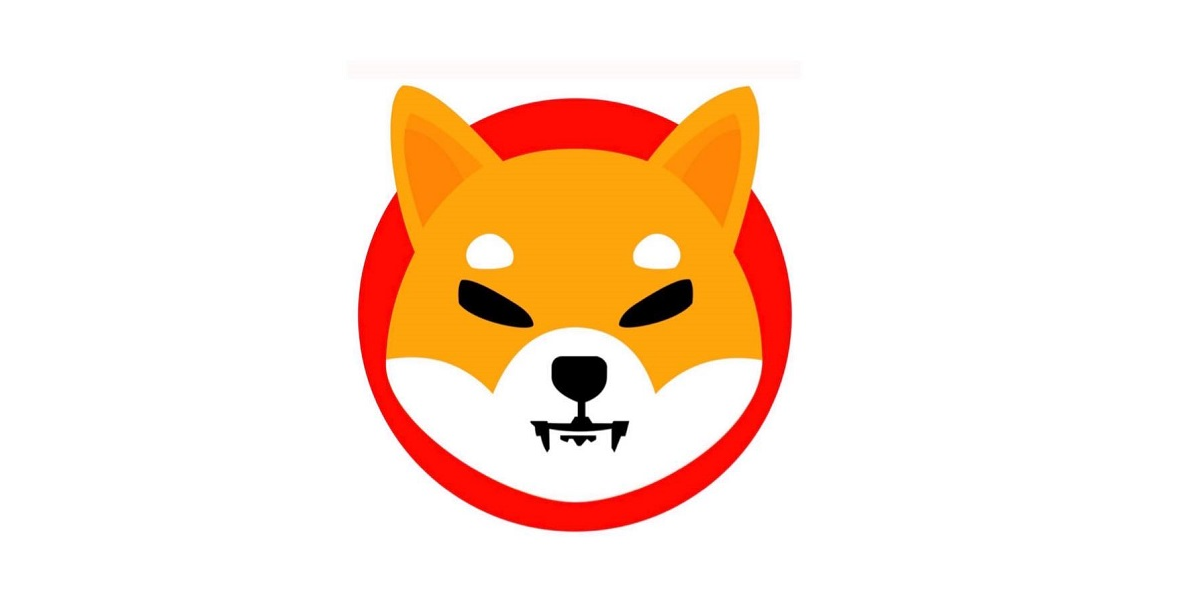 Is Shiba Inu (SHIB) the Next Dogecoin? Price Prediction for 2025
Shiba Inu (SHIB) coin is getting plenty of attention right now after rival Dogecoin secured a Coinbase listing amid the push to bring it to Robinhood. The altcoin's price has climbed 12,000,000 percent so far in 2021 but it still trades at a fraction of a dollar. What is Shiba Inu's price prediction for 2025 and when will it reach $1?
Article continues below advertisement
A mysterious person or group called Ryoshi created Shiba coin, which has styled itself as a "dogecoin-killer." At $0.0000085 a coin, Shiba carries a market value of $3.4 billion. In contrast, Dogecoin trades at $0.37 apiece for a market value of $48 billion.
Why Shiba Inu is going up
Shiba Inu is among the best-performing altcoins in 2021. Its rise can be attributed to several factors. Shiba Inu has benefited from the rush to find the next big crypto opportunity as investors seek bitcoin-type returns. Bitcoin's lifetime returns on investment rose as high as 80,000,000 percent before the recent crypto crash.
Article continues below advertisement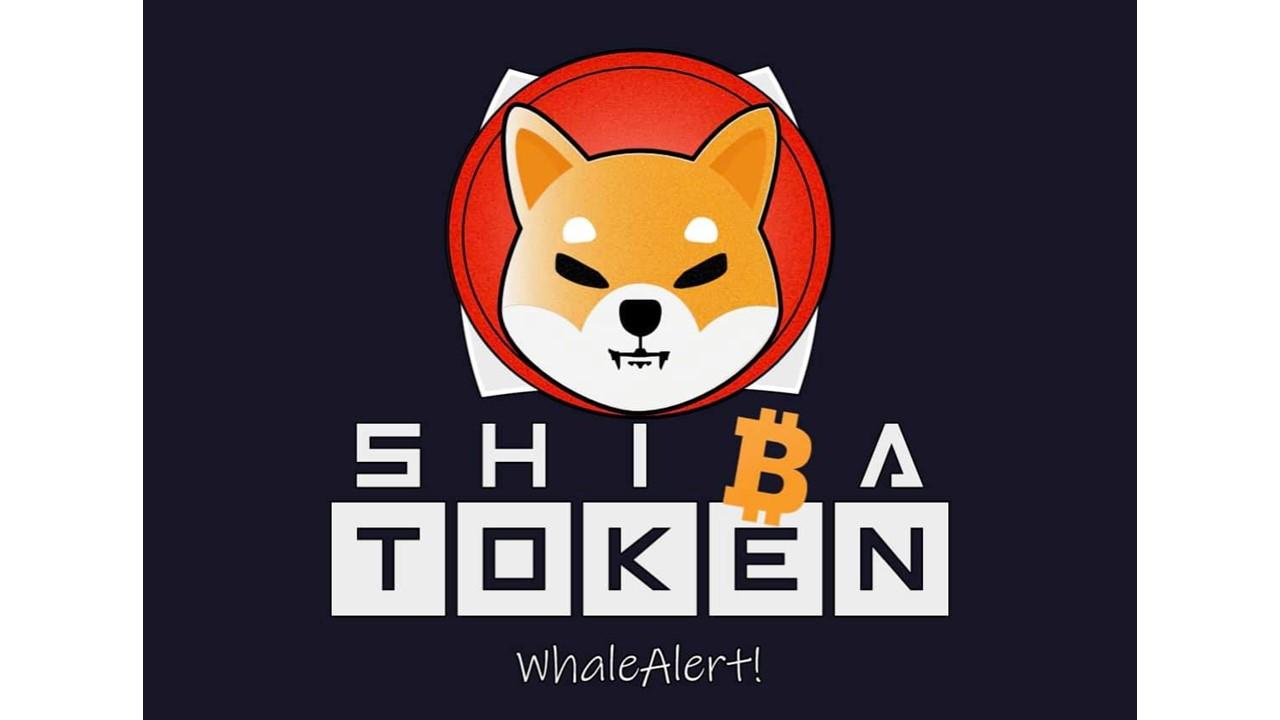 Among the meme cryptocurrencies, Shiba appears to be the closest thing to Dogecoin. Therefore, it appeals to investors seeking a cheaper alternative to Dogecoin. It gives them a way to diversify their holding of meme crypto.
Article continues below advertisement
Can Shiba Inu be the next success story after Dogecoin?
Shiba and Dogecoin are dog-themed cryptocurrencies originating from internet jokes. They both have a robust community of fans. With gains of 14,000 percent in the past year, Dogecoin has been an unlikely success story for investors. Could Shiba become the next Dogecoin?
Dogecoin's success can be partially attributed to its impact on the world of philanthropy. Fans have used the meme crypto to donate to charitable causes like sponsoring a Jamaica team to the Olympics and a driver to a NASCAR competition. These charitable acts increased the crypto's awareness and attracted more users and investors, which caused the price to rise. Similarly, the Shiba Inu coin has started making its mark in philanthropy with Ethereum founder Vitalik Buterin using it to donate to COVID-19 efforts in India.
Article continues below advertisement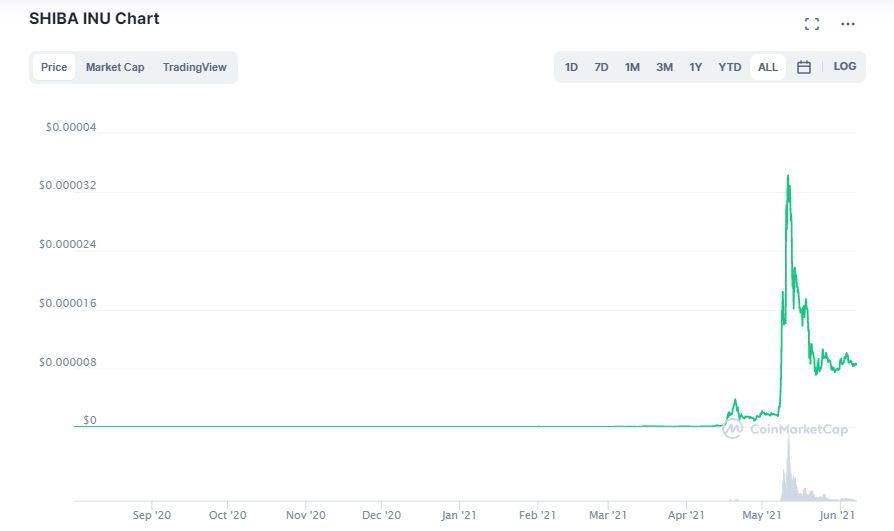 Dogecoin's success has come from growing exchange and broker support. It has been accepted on major crypto exchanges Coinbase, Binance, Huobi, and Gate. It's also available for trading through brokers Robinhood and eToro.
Article continues below advertisement
Shiba has seen growing exchange support and there's a campaign to bring it to Robinhood—a discount broker used by more than 13 million investors. Landing on Robinhood would give Shiba broad investor exposure and potentially lift the price.
Article continues below advertisement
However, a major advantage for Dogecoin that Shiba lacks is Tesla CEO Elon Musk's support. The electric vehicle billionaire has labeled DOGE his favorite cryptocurrency. He thinks that Dogecoin could become the world's standard crypto payment system. After Tesla rejected Bitcoin payments due to environmental concerns, Musk revealed that he's working with Dogecoin developers to improve its transactional efficiency.
Shiba Inu price prediction for 2025
After seeing Shiba coin's blockbuster gains in 2021, investors want to know where the meme crypto will be in five years. According to WalletInvestor, SHIB's price will reach $0.000019 a year from now and hit $0.000061 in five years, which suggests a 620 percent upside potential.
Article continues below advertisement
Digital Coin Price expects the Shiba coin price to rise about 50 percent from the current level to close 2021 at $0.0000125. The long-term forecast shows that the Shiba coin will rise steadily in the coming years to reach $0.000029 in 2025, which implies a 245 percent upside potential.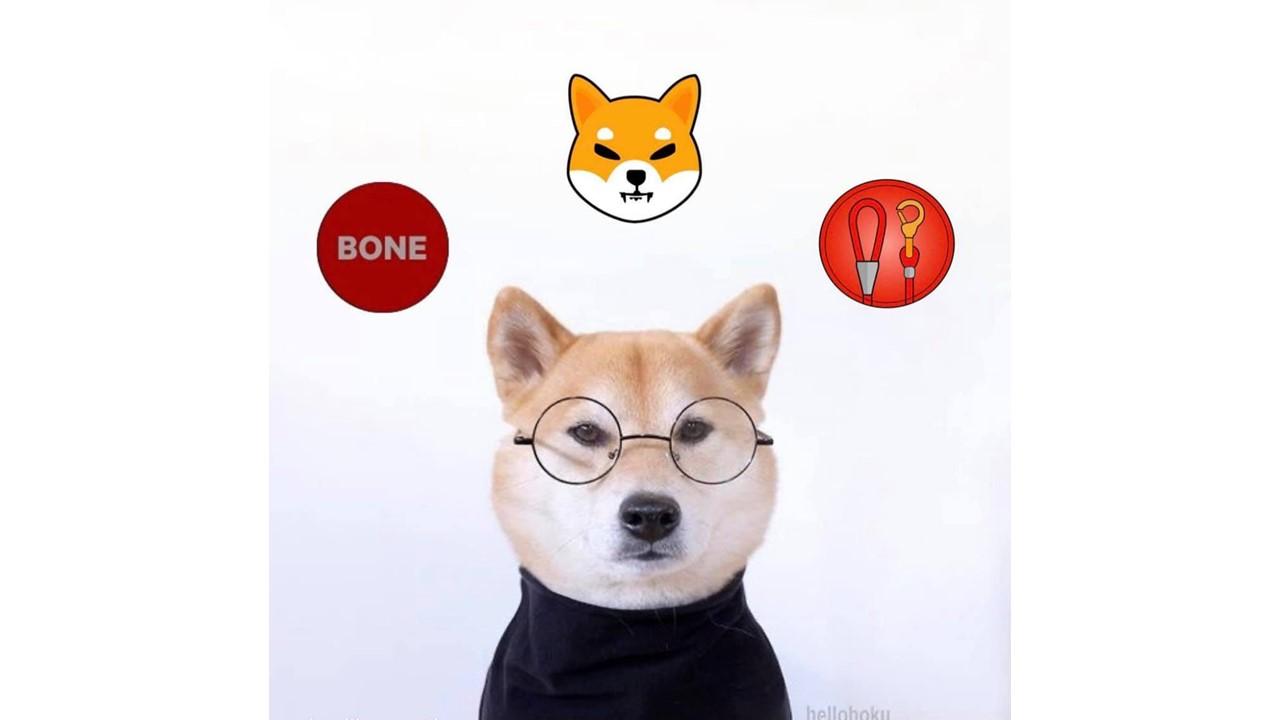 Article continues below advertisement
How high can SHIB coin go?
Shiba Inu coin hit an all-time high of $0.000039 on May 10. Since then, it has pulled back about 80 percent from that peak. Meanwhile, Dogecoin reached an all-time high of $0.74 and has retreated 50 percent.
Can SHIB coin reach $1?
Shiba crypto fans are eager to see it reach $1, which is also the same price milestone that the DOGE community is pursuing. At the current price of $0.0000085, Shiba would need to gain 12,000,000 percent to hit $1. The altcoin has gained that much since the beginning of January, which implies an average monthly gain of 2,000,000 percent.
Article continues below advertisement
If Shiba maintains that level of growth, it could reach $1 in 2021. However, if it grows at the rate of 20 percent per month, it would require five years to hit $1 the milestone, which points to 2025 at the earliest.
HIB Coinbase listing
Coinbase remains the biggest crypto exchange yet to list Shiba Inu coin. Binance, Huobi, and Gate already support it. Coinbase usually doesn't support new cryptocurrencies. The exchange's recent addition of Dogecoin and the promise to speed up support for new assets has made Shiba fans hopeful that the altcoin could make it to Coinbase soon.