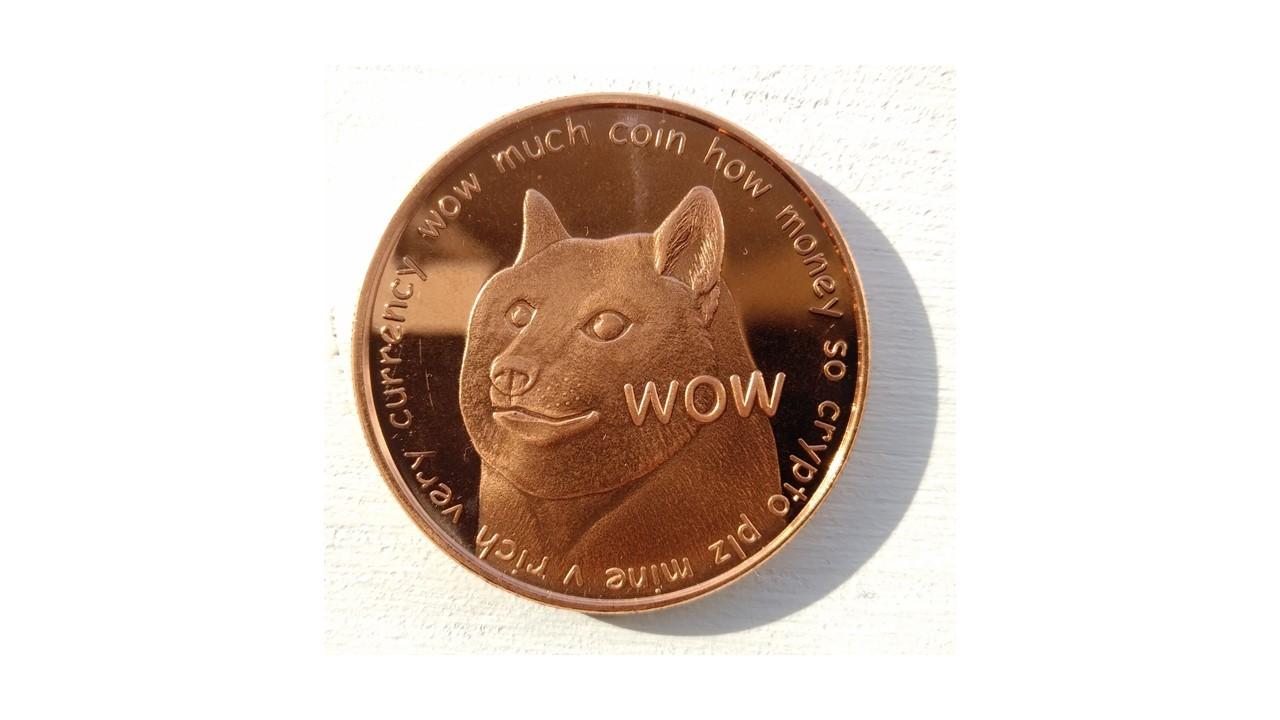 Dogecoin's Price Prediction in 2021 and Beyond Looks Promising
Amid speculations about Tesla accepting Dogecoin as payment and the upcoming Coinbase listing, many crypto investors are eager to know Dogecoin's price prediction for 2021 and beyond. There's growing support for the petition to get Amazon to allow shoppers to pay with Dogecoin.
Article continues below advertisement
So far, 2021 has been a breakout year for DOGE. The altcoin, whose fans include public figures like Elon Musk and Mark Cuban, has gained more than 10,000 percent YTD. At about $0.50 currently, Dogecoin has made significant progress toward the $1 price milestone that its community has long campaigned for.
DOGE's price and the Coinbase listing
Coinbase, the largest crypto exchange in the U.S., plans to start offering Dogecoin trading in six to eight weeks. Coinbase CEO Brian Armstrong admitted that DOGE has become popular lately. The Coinbase listing will expand access to Musk's favorite altcoin. Cryptocurrencies usually rise when they secure a Coinbase listing due to the "Coinbase Effect."
Article continues below advertisement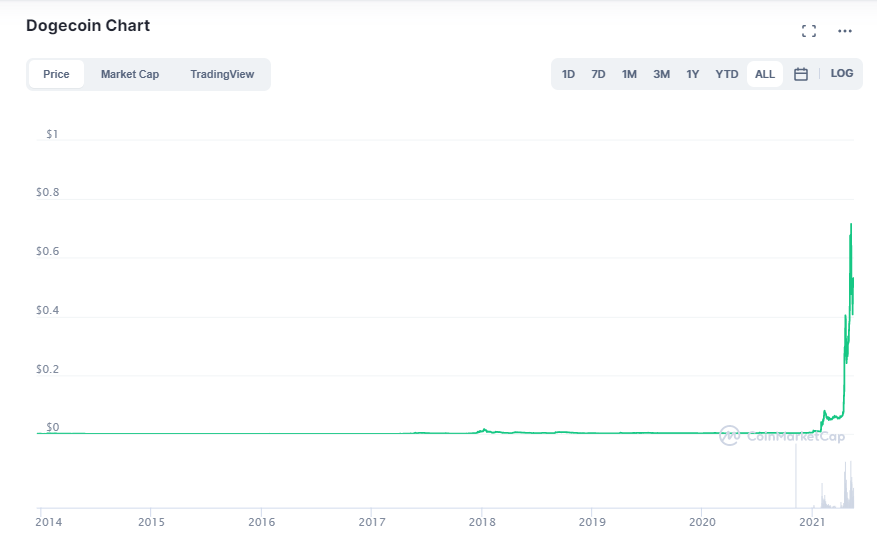 Dogecoin's planned Coinbase listing comes at a particularly important time. Now, the exchange allows people to use their PayPal funds to buy cryptocurrencies. More than 300 million people use PayPal globally. Also, the Coinbase IPO has boosted the exchange's credibility, which helps it attract more users, particularly big funds. The listing will give the meme currency huge exposure to potential investors.
Article continues below advertisement
Will Tesla start accepting Dogecoin?
After Tesla stopped accepting Bitcoin payments, many people wonder if it will turn to Dogecoin instead. A growing number of businesses are accepting Dogecoin payment, including giant electronics retailer Newegg and auto dealer Post Oak Motor Cars. At the same time, the community of consumers willing to pay with Dogecoin is growing. In fact, there's a campaign online to get e-commerce giant Amazon to accept it as well.
The electric automaker hasn't confirmed or denied plans to accept Dogecoin, but fans are holding out hope that it will. The decision by Musk-led SpaceX to accept DOGE payment for its moon mission in 2022 has inspired hope about Tesla following suit.
Article continues below advertisement
Musk's tweet about working with the altcoin's developers has also fueled the anticipation for Tesla accepting Dogecoin. The electric vehicle billionaire said that the focus is on improving transaction efficiency.
Article continues below advertisement
Cuban's comments that Dogecoin could become a viable payment system in the future stoked hopes of Tesla accepting it after ditching Bitcoin. Tesla had to cease Bitcoin payments because the Bitcoin system requires too much electricity and encourages the use of fossil fuels, which are bad for the environment.
Dogecoin price prediction for 2021
Dogecoin's big breakout in 2021 has caused some investors to wonder whether the joke currency will keep rising or fall. Many Dogecoin price predictions show the altcoin still has a long runway.
Article continues below advertisement
WalletInvestor's price projection indicates that DOGE will reach $0.59 a year from now and top $1 in five years. Long Forecast's estimate shows the altcoin will reach $1 in 2021 and keep rising in the coming years until it hits $2.32 in 2025.
Digital Coin Price's forecast shows that Dogecoin will close 2021 above $0.80 and that the token will rise steadily to reach $1 in 2023. The estimates show that the altcoin is on its way to $1.73 in 2025.
Dogecoin looks like a good buy.
Dogecoin has paid off well for investors considering its more than 10,000 percent returns YTD. Can those buying now still expect to make money with the meme cryptocurrency? First, price predictions show DOGE's price will keep going up. Second, the altcoin could reach the long-desired $1 price milestone as early as 2021. Also, Dogecoin's price outlook is promising amid prospects of Tesla accepting it as a payment and more exchanges and brokers supporting it.