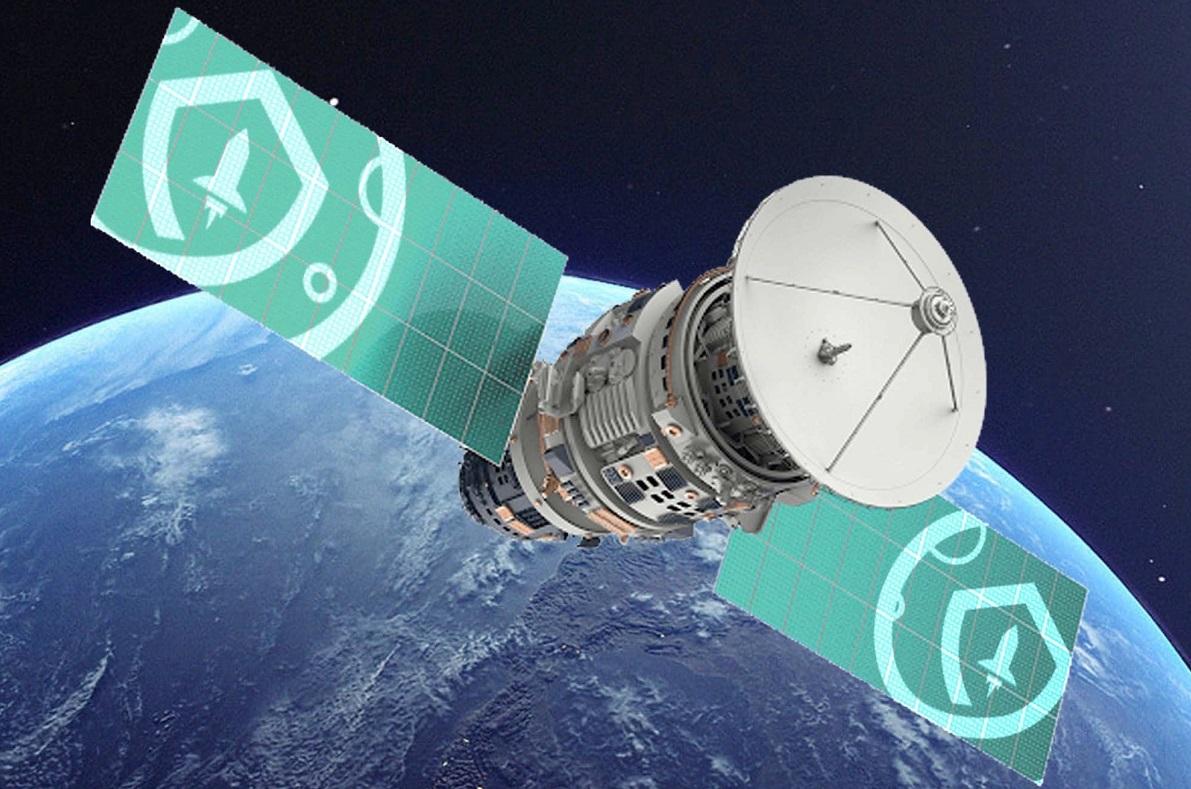 SafeMoon Has Big Plans Ahead, Bargain Entry Point for Investors
SafeMoon is one of the newest and fastest-growing altcoins in 2021. It launched in March 2021 and more than 2.5 million investors have bought it. However, the crypto is still at a fraction of a cent. What is SafeMoon's price prediction for 2025 and when will it reach $1?
Article continues below advertisement
Since its debut, some people have wondered whether SafeMoon crypto is a good investment. The interest in SafeMoon's price prospects has soared after El Salvador's president announced plans to make Bitcoin a legal tender, which signals governments' opening acceptance of cryptocurrencies.
What is SafeMoon?
Before delving into SafeMoon's price predictions, it helps to be familiar with the altcoin. SafeMoon is a DeFi project based on the Binance blockchain. The project is led by a team that includes former Pentagon analyst John Karony.
Article continues below advertisement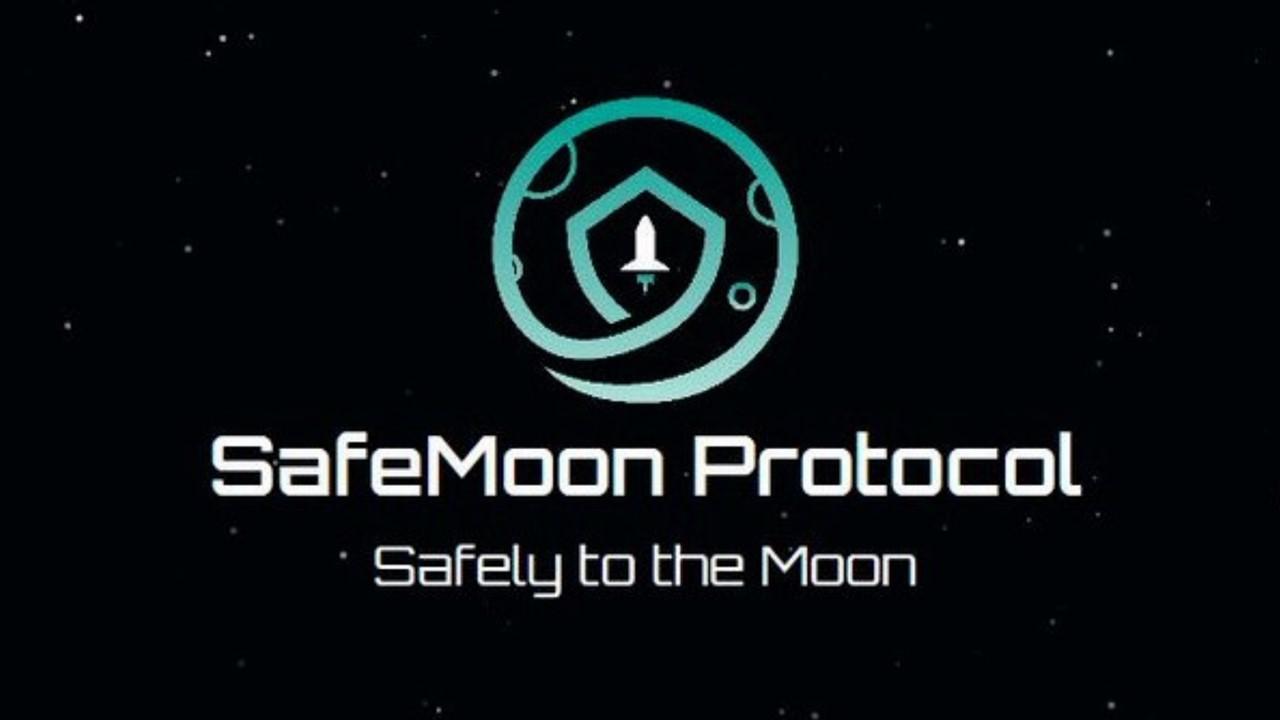 SafeMoon seeks to encourage long-term investment rather than day trading bets. Therefore, a sale of SafeMoon coin attracts a 10 percent transaction fee. Half of the fee is distributed to the holding community, similar to a company distributing a portion of its profit to shareholders as a dividend. The other half is reinvested in the project.
Article continues below advertisement
In addition to generating passive earnings for holders, the sale transaction fee is also meant to ensure the stability of SafeMoon's price. Price volatility is a major reason many people remain wary of cryptocurrency investing. SafeMoon hopes to avoid that by discouraging sales. Usually, coin dumps by large investors cause sharp price declines.
SafeMoon carries out token burns, which are designed to reduce the coin supply. The thinking is that less supply amid increasing demand would lift the price. Binance also regularly takes some Binance Coin tokens from circulation through BNB burns.
Article continues below advertisement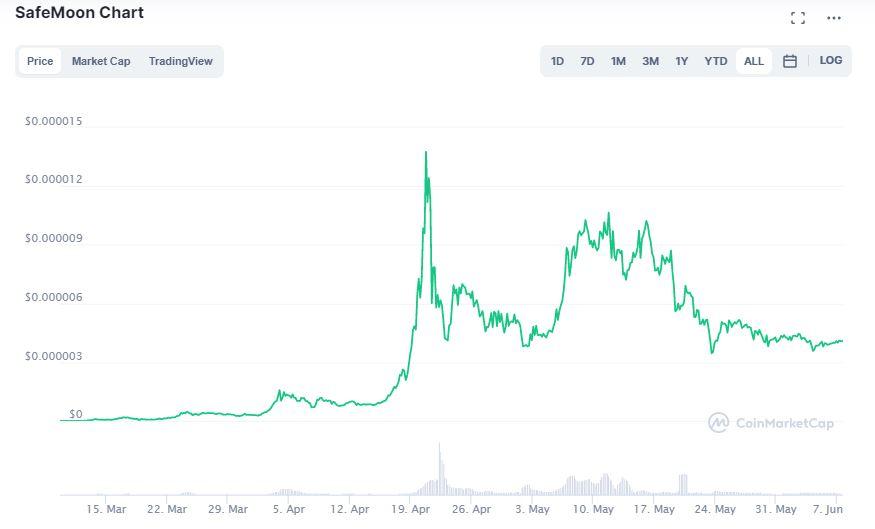 Why SafeMoon is rising
SafeMoon's price has climbed about 350,000 percent in 2021 to trade at $0.0000041 currently. The altcoin's rise can be attributed to several factors. Inspired by Bitcoin's blockbuster returns, investors are rushing to find the next big crypto idea. SafeMoon's dividend-type distributions, the promise of price stability, and low value have made it a popular pick among investors pursuing the next Bitcoin.
Article continues below advertisement
Also, SafeMoon's ambitious plans have been a major draw. SafeMoon creators have detailed growth plans that promise to increase the crypto's exposure to investors and potentially raise its price. For example, the team is ramping up marketing efforts and plans to open UK and African-based offices. A SafeMoon app is coming and so is a wallet.
The team is working on a SafeMoon exchange even though it seeks to get the crypto listed on major exchanges like Binance and Coinbase. There are plans to launch SafeMoon videogames. However, it isn't clear whether the game will be similar to LiteBringer, which has helped popularize Litecoin.
Article continues below advertisement
SafeMoon price prediction for 2025
Investors want to know whether SafeMoon will keep rising. According to WalletInvestor, the altcoin's price will reach $0.000036 a year from now, which implies a 780 percent upside potential to the current price. WalletInvestor expects SafeMoon's price to hit $0.00016 in five years, which suggests a 3,800 percent upside.
At Digital Coin Price, the forecast points to SafeMoon's price rising 46 percent from the current level and closing 2021 at $0.0000059. Digital Coin Price expects the altcoin to keep rising in the coming years to reach $0.000014 in 2025, which implies a 250 percent upside.
Article continues below advertisement
When will SafeMoon reach $1?
SafeMoon fans want to see it hit $1. The altcoin reaching $1 would make many investors millionaires. At the current price of $0.0000041, the crypto would need to gain 24,000,0000 percent to reach $1.
SafeMoon has rated average monthly gains of about 120,000 since its debut. If it maintains that level of growth, it could reach $1 in 2021. However, if the altcoin gains 100 percent monthly, it would need two years to hit that price milestone, which points to 2023.
Article continues below advertisement
Best way to buy SafeMoon
SafeMoon hasn't landed on Coinbase. You still can't access SafeMoon on major crypto exchanges like Binance and Huobi or through brokers Robinhood and eToro. The best places to buy SafeMoon now are PancakeSwap, BakerySwap, WhiteBit, and BitMart. Since you can't buy SafeMoon with fiat money on these platforms, you will need to use an intermediary cryptocurrency. For example, if you have BNB token, you can exchange it for SafeMoon on these platforms.
SafeMoon versus Dogecoin
Dogecoin debuted in 2013, while SafeMoon launched in March 2021. While Dogecoin started as an internet joke, SafeMoon has styled itself as a serious DeFi project from the beginning. At $0.37 per token, Dogecoin carries a market value of $48 billion. Meanwhile, SafeMoon's $0.0000041 price gives it a market value of $2.4 billion.
Article continues below advertisement
There are 130 billion DOGE coins in circulation and the supply is unlimited. In contrast, there are 585 billion SafeMoon coins circulating and the supply is being reduced through coin burns.
SafeMoon is a good investment.
With lifetime returns of 350,000 percent, SafeMoon has paid off well for early investors. It reached an all-time high of $0.00001399 in April but has since pulled back 70 percent from that peak, which opens a bargain entry point.
If SafeMoon's development plans like launching a SafeMoon exchange and videogame projects pan out, it could draw more investors and the price could rise. Listing on major exchanges like Coinbase could also provide lift for the altcoin. However, there isn't an investment without risk. SafeMoon requires a cautious approach since it's a new crypto.