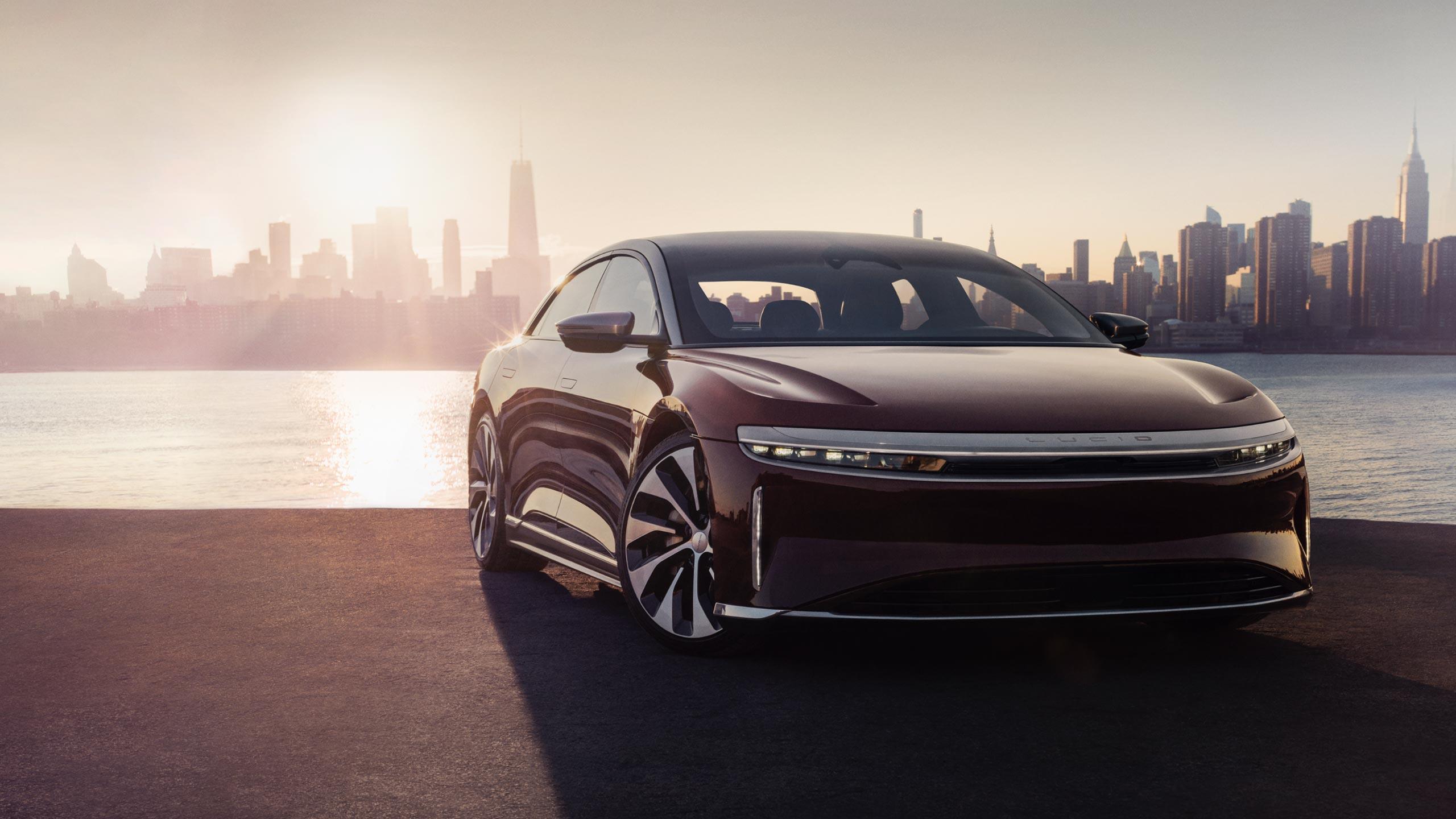 NIO Versus CCIV: Which Is a Better EV Stock to Buy Now?
There's a lot of hype around Lucid Motors and its merger with CCIV, which is expected to be complete in the second half of 2021. Lucid Motors is preparing to launch its first vehicle, Lucid Air, an all-electric sedan, in the second half of the year. Many EVs from existing brands are being compared to Lucid Air and Lucid itself is getting compared to other EV players. Among NIO and CCIV, which is a better EV stock to buy now?
Article continues below advertisement
A lot of EV stocks have come down in recent months due to market rotation to value from growth. This has created bargain opportunities in some of these names. Could NIO or CCIV be a good bet?
Lucid Air versus NIO model ET7
Lucid is trying to capture the luxury segment in the EV space, while NIO is present in the premium segment of the market. More importantly, Lucid Air and NIO's ET7 are seen as competitors in the space. NIO ET7 is bigger than Lucid Air in length, width, and height.
Article continues below advertisement
Lucid Air can go from 0–60 miles per hour in 2.5 seconds, while NIO ET7 can accelerate from 0–62 miles per hour in 3.9 seconds. NIO's ET7 will be the longest range EV in the world with a 150-kilowatt hour (kWh) solid-state battery pack. In comparison, Lucid Air's battery capacity is 113 kWh. NIO ET7 can offer a range of over 621 miles, while the Lucid Air Grand Touring's projected EPA estimated range is 517 miles.
NIO's battery capability puts it at a slight lead to Lucid Air.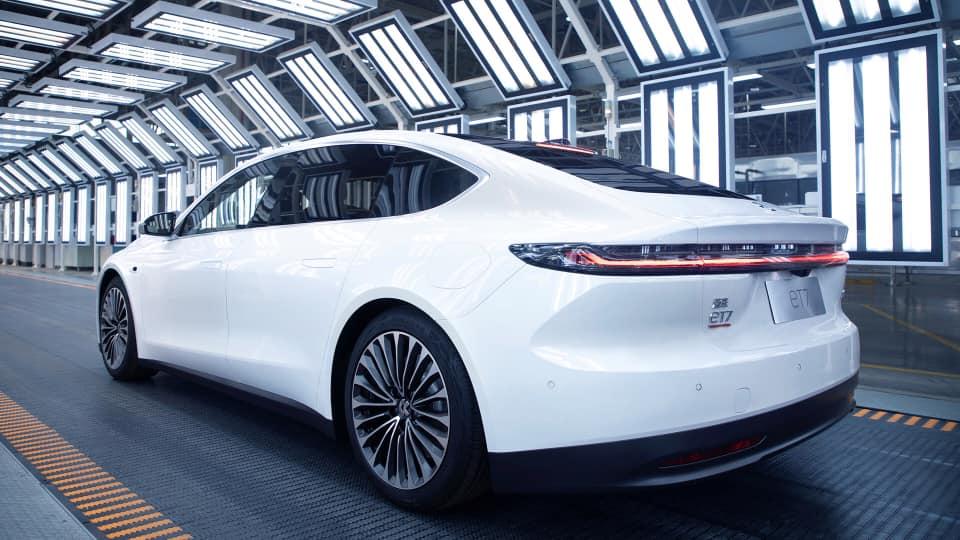 Article continues below advertisement
Will Lucid cars be better than NIO cars?
Lucid cars will target the luxury EV space, while NIO cars are present in the premium market. NIO cars have made a distinct name for themselves in the Chinese market with their high quality, service, and customer satisfaction. Lucid hasn't delivered its first vehicle yet. While on paper, the specifications and features of Lucid cars look great, it will still come down to the execution, service quality, safety standards, and overall customer satisfaction.
NIO versus CCIV valuation
Based on NIO's enterprise value and analysts' estimate regarding its 2022 and 2023 revenues, it's trading at EV-to-revenue multiples of 7.1x and 4.4x, for 2022 and 2023, respectively. Analysts haven't started covering Lucid Motors stock yet. Therefore, we'll rely on Lucid's own revenue projections. Based on CCIVs current market price of $23.95, Lucid has an EV of $57 billion. The revenue forecasts for Lucid for 2022 and 2023 are $2.2 billion and $5.5 billion, respectively. These figures imply EV-to-revenue multiples of 25x and 10.3x for 2022 and 2023, respectively. Even before delivering anything to the market, Lucid is trading at a premium multiple to NIO.
Article continues below advertisement
NIO or CCIV: Which is a better EV stock to buy now?
NIO has proven itself. The company came back from the brink of bankruptcy in 2020, mainly due to support from the Chinese government. Its deliveries have been growing at a triple-digit growth rate for months now. NIO is one of the most sought-after EV brands in the world's largest EV market. No EV-maker can hope to achieve true scale if it can't expand in China. Tesla is trying hard to find its feet in this market. However, complaints regarding the quality of its vehicles have been mounting in China, which has soured consumer sentiment regarding Tesla. China restricted the use of Tesla vehicles by military staff and employees of key state-owned companies due to spying concerns.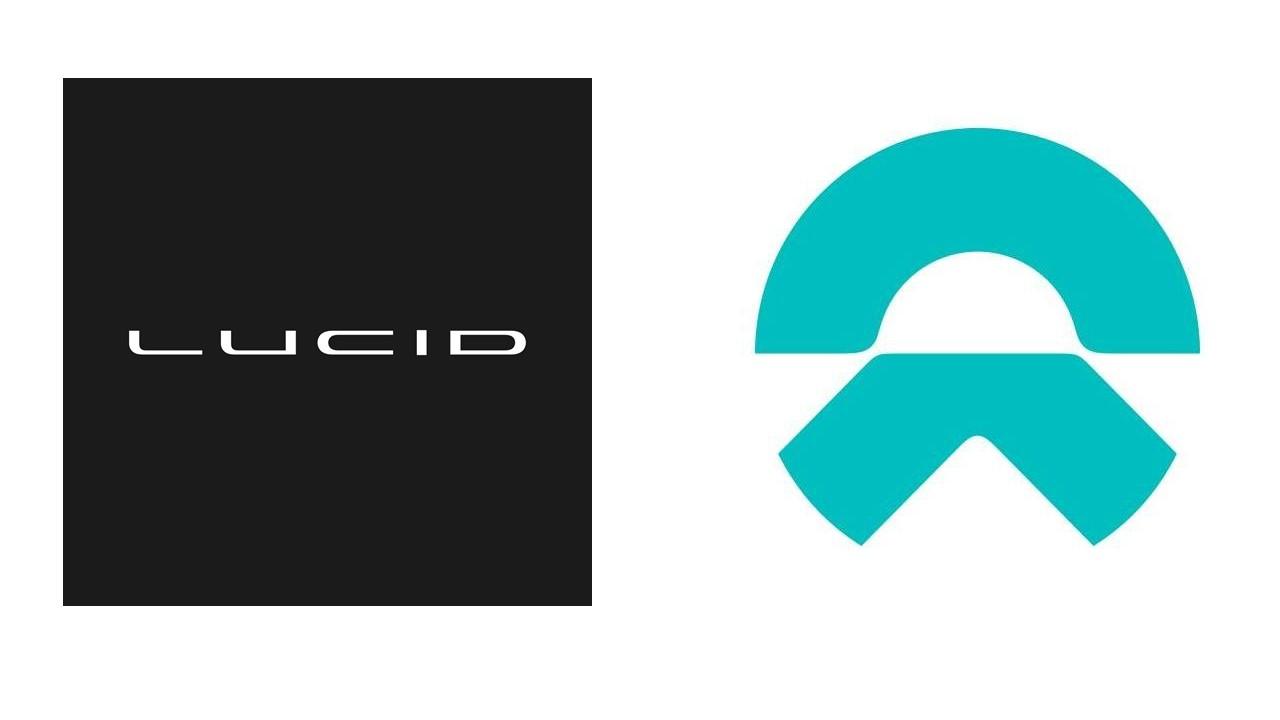 Article continues below advertisement
In this regard, NIO has a homegrown advantage. Chinese authorities have gone out of their way to help NIO. Despite being priced high, NIO's vehicles are eligible for subsidies due to its battery swap service.
Compared to these positives, Lucid hasn't delivered its first vehicle yet let alone delivering on analysts' and consumers' expectations. While the company definitely has potential, most of it isn't proven right now. How much scale will Lucid be able to achieve in the luxury EV market is a big unknown. In contrast, NIO is trading at a cheaper multiple than Lucid's currently, which definitely makes it a better bet than Lucid (CCIV).
Article continues below advertisement
Cheap EV stocks
After the sell-off in recent months in EV stocks due to market rotation to value from growth following increasing expectations of inflation and interest rates, many EV stocks have been rendered cheap, or at least after last year's run-up, they have come more in line with the fundamentals.
Among pure-play EV names, Chinese stocks offer a lot of upside given the potential growth in the Chinese EV market and government support. Apart from NIO, Xpeng and Li Auto are at the forefront in the Chinese EV market. Lion Electric (LEV), Lightening eMotors (ZEV), and Canoo are among the newcomers.
ChargePoint, EVBox, and Newborn Acquisition Corp. seem attractive based on their fundamentals to play the growing EV charging space.
Apart from the pure-play EV names, legacy automakers are also expected to take an increasing share of the EV market going forward. Volkswagen, Ford, and GM are catching up in the EV space due to their large scale. They could give pre-play EV names tough competition.