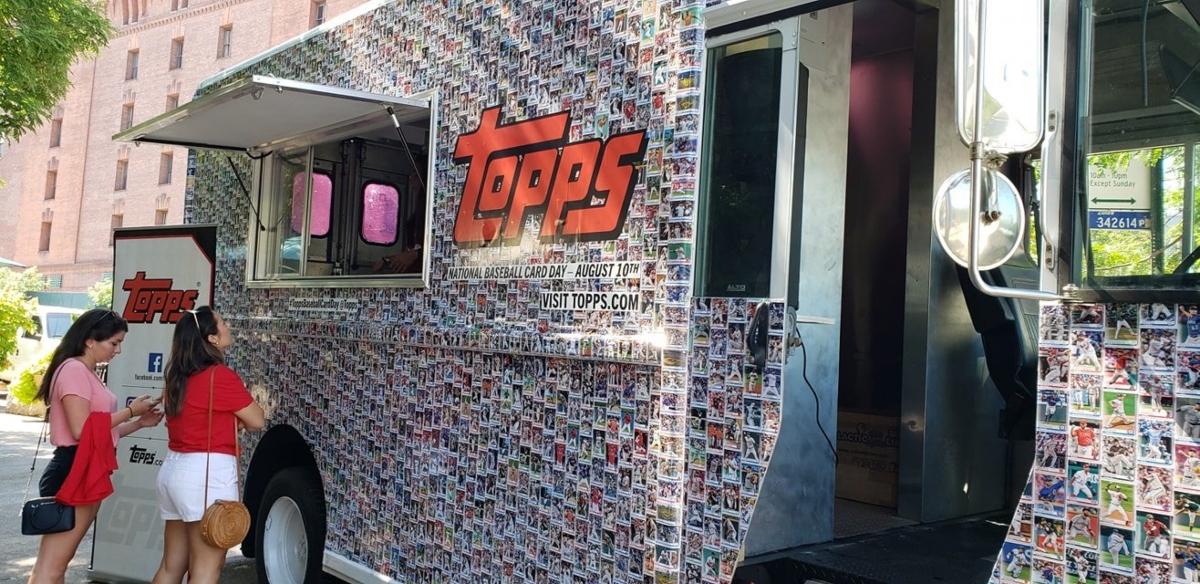 MUDS Stock Looks Undervalued Before the Topps Merger
The Mudrick Capital Acquisition II (MUDS) SPAC is taking Topps public in a deal valued at $1.3 billion. The sports and entertainment collectible company is backed by former Walt Disney CEO Michael Eisner. What's MUDS's stock forecast, and is it undervalued before the Topps merger?
Article continues below advertisement
After the transaction closes, MUDS SPAC public shareholders and founders will own 35 percent of Topps, and PIPE investors will own 21 percent. The merged company will continue to be led by Topps CEO Michael Brandstaedter. Its stock will trade on the Nasdaq under the ticker symbol "TOPP".
Why is MUDS stock rising?
MUDS stock jumped 6 percent on Apr. 28 and was up in the premarket trading on Apr. 29. The stock has gained 69 percent since the Topps merger announcement on Apr. 6, signaling that investors are happy with the deal.
Article continues below advertisement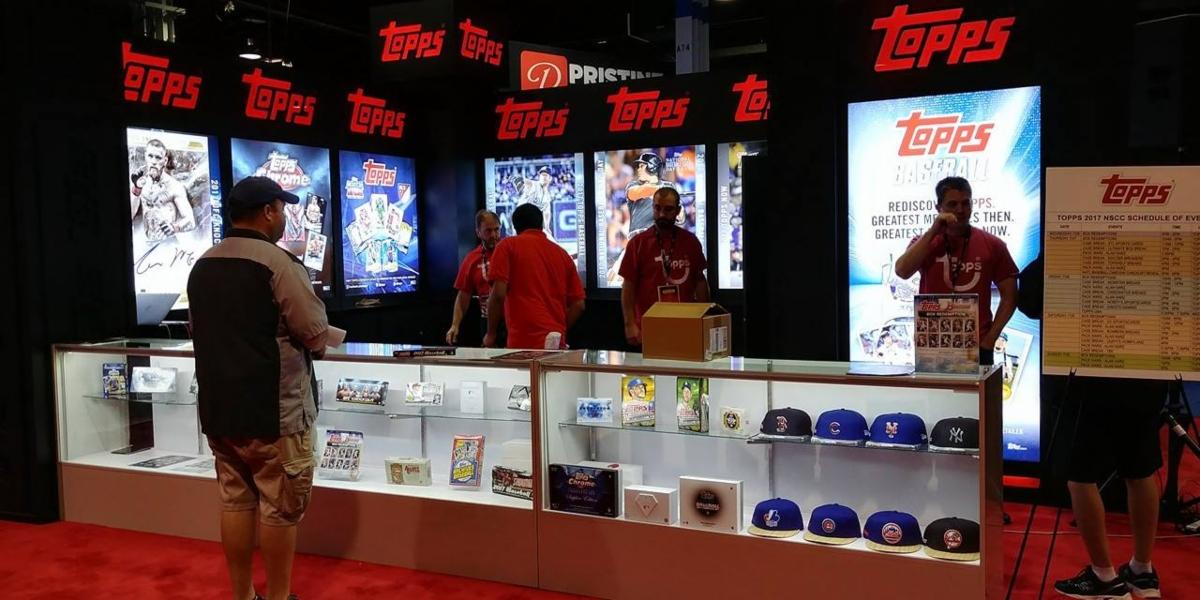 The MUDS-Topps merger date
While the companies expect the business transaction to close in the late second or early third quarter of 2021, a definite date hasn't been set. The merger, subject to approval by MUDS shareholders and other customary closing conditions, is set to have a pro forma enterprise value of $1.3 billion.
Article continues below advertisement
The MUDS stock forecast hinges on Topps
Since MUDS is a blank-check company, its stock forecast depends on the outlook of its target company, which is Topps in this case. Topps reported revenue of $567 million in 2020. The company expects its revenue to rise 22 percent year-over-year to $692 million in 2021.
Between 2019 and 2022, Topps expects its revenue to grow 19 percent compounded annually to reach $777 million in 2022. The company's adjusted EBITDA margin is expected to rise from 11 percent in 2019 to 15 percent in 2022. Many investors think that Topps could be a solid non-fungible (NFT) play.
Article continues below advertisement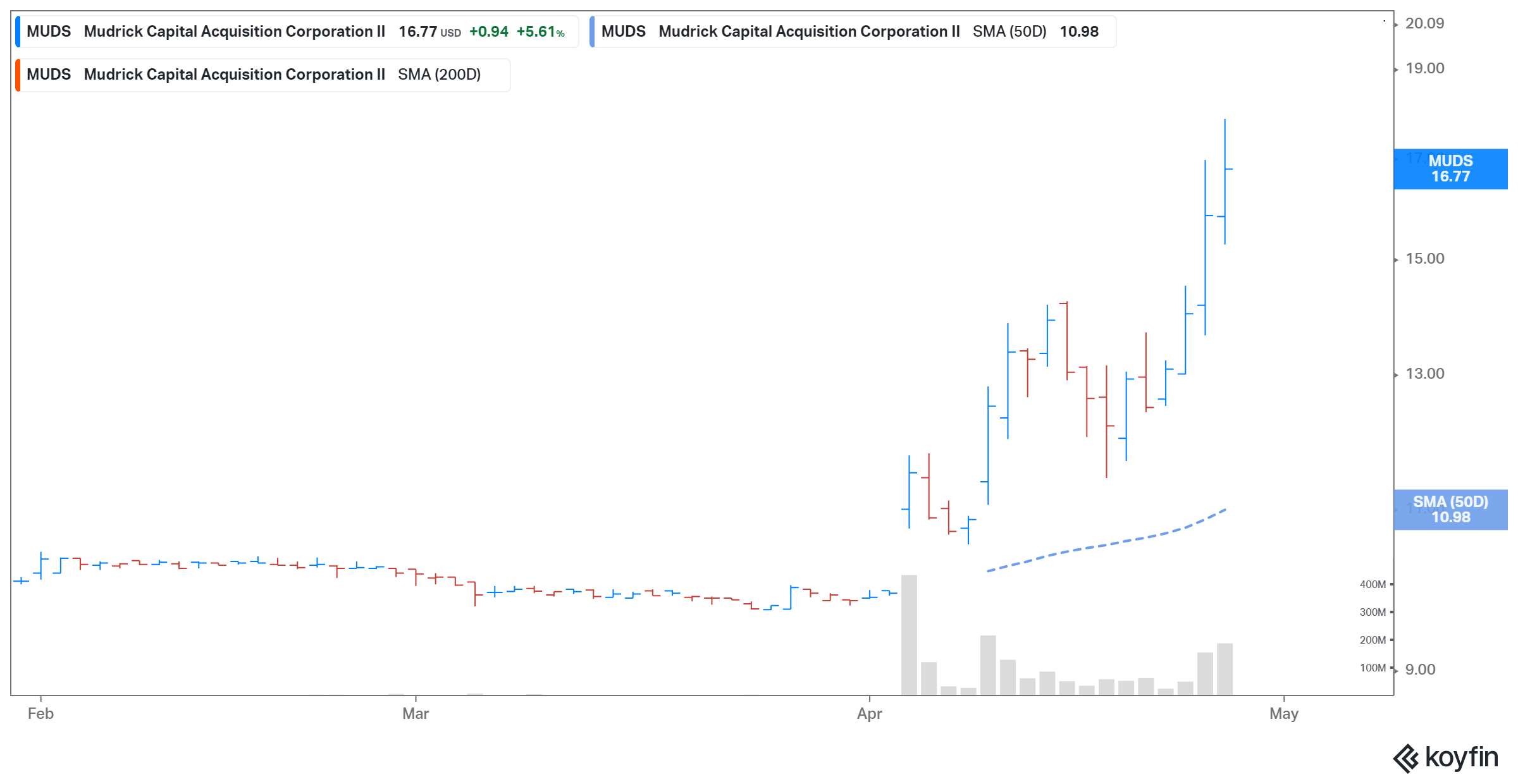 Is MUDS stock undervalued?
MUDS valued Topps at a pro forma implied equity value of $1.16 billion. Meanwhile, at MUDS's current stock price, Topps is valued at around $1.92 billion. After adjusting for its pro forma $50 million cash and $194 million debt, it would have a pro forma enterprise value of $2.06 billion.
Article continues below advertisement
Based on this enterprise value and Topps's projected total revenue, its valuation multiples for 2021 and 2022 are 3.0x and 2.7x, respectively. Topps's peers Zynga and Games Workshop Group are trading at NTM EV-to-sales multiples of 4.4x and 9.8x, respectively.
Article continues below advertisement
Should you buy MUDS stock before merger?
MUDS stock looks like a good buy based on Topps' growth outlook and attractive valuation. Topps is also a well-funded business. It's set to receive about $571 million in cash proceeds as part of the MUDS deal. The amount includes about $321 million in cash held by MUDS in trust and $250 million in PIPE (private investment in public equity). GAMCO Investors and Wells Capital Management have also invested in MUDS stock.
Topps is expanding its e-commerce and mobile applications as part of its digital efforts. The company also plans to enter into the rapidly growing NFT market. NFT stocks have been trending recently. For example, Takung Art (TKAT) and Hall of Fame Resort & Entertainment (HOFV) stocks have gained 2,028 percent and 220 percent year-to-date, respectively.