Five Candidates Are Running Against Marjorie Taylor Greene For Georgia's 14th District
Despite a slight tweak in the district map, Rep. Marjorie Taylor Greene's 14th district is still strongly Republican. Five candidates are vying for the GOP ticket.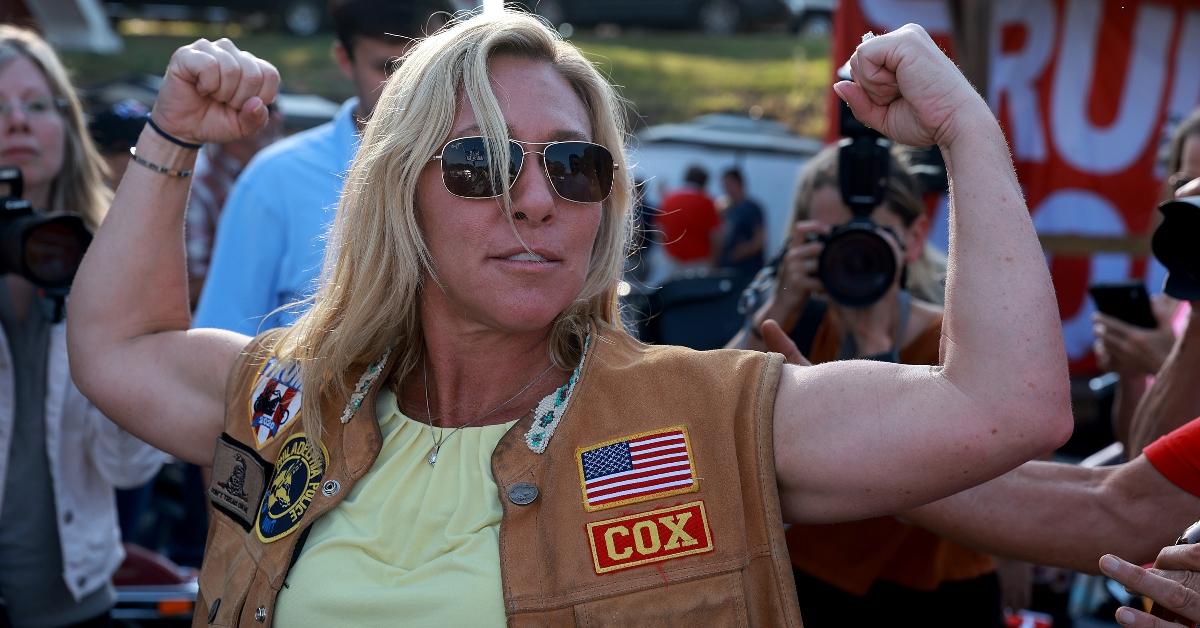 Controversial Rep. Marjorie Taylor Greene faces five opponents in the May 14 Republican primary election for Georgia's 14th Congressional District. Despite a slight tweak in the district map, Greene's district is still strongly Republican.
Article continues below advertisement
Article continues below advertisement
Greene's first Congressional term has been rocky.
Greene has ruffled feathers in the mainly Democratic House of Representatives since her first day in office when she wore a face mask that read "Trump Won" on the House floor. Since then, Greene's ultra-conservative views and QAnon conspiracies have put her at the center of several controversies.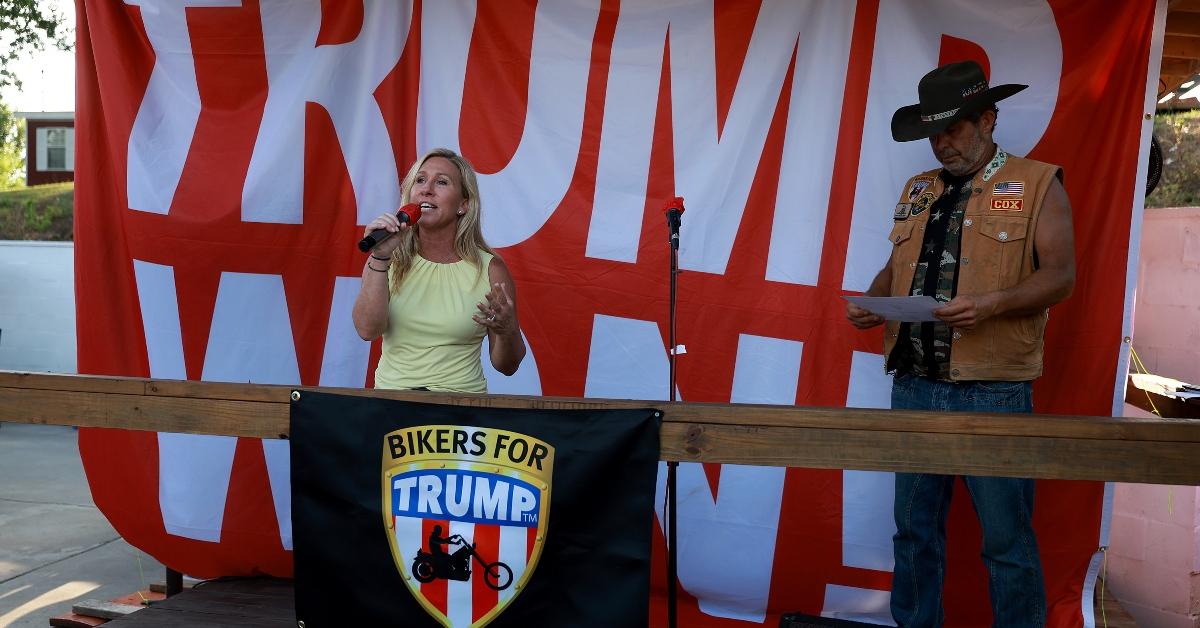 Article continues below advertisement
For starters, if a group of voters had their way, Greene wouldn't even be on Tuesday's GOP primary ballot. The constituents tried to have Greene disqualified from the election, alleging that she was involved with the Jan. 6, 2021, Capitol riot. The claims were eventually dismissed by a judge and Georgia's Secretary of State Brad Raffensperger.
"Challengers have produced insufficient evidence to show that Rep. Greene 'engaged' in that insurrection after she took the oath of office on January 3, 2021," Judge Charles Beaudrot wrote in his decision.
Article continues below advertisement
Article continues below advertisement
The ballot challenge is just one of several battles Trump-darling Greene has been involved in since she was elected to her first term in 2020. A reporter for The Hill recently wrote that Greene is "perhaps the most controversial, bombastic, and criticized Republican in the House."
Not long after she was elected, House members voted to remove Greene from her committee assignments due to statements she made in the past, before she was elected, about executing Democrats. Eleven of Greene's fellow Republicans voted in favor of her removal.
Greene also faced backlash from the survivors of the 2018 Parkland school shooting. The Parkland survivors called for Greene's resignation after comments she made surfaced that appear to agree with people who claim the shooting was a "false flag" operation.
Article continues below advertisement
Republicans tried to distance themselves from Greene.
Even Greene's fellow Republicans have been critical of her. House GOP leader Kevin McCarthy quickly distanced the rest of the Republicans from Greene.
Article continues below advertisement
"Past comments from and endorsed by Marjorie Taylor Greene on school shootings, political violence, and anti-Semitic conspiracy theories do not represent the values or beliefs of the House Republican Conference. I condemn those comments unequivocally. I condemned them in the past. I continue to condemn them today. This House condemned QAnon last Congress and continues to do so today," McCarthy said in a Feb. 3, 2021 statement.
Article continues below advertisement
Who can beat Marjorie Taylor Greene?
Of the five GOP candidates running for Greene's seat, many reports predict Jennifer Strahan has the best chance of taking the GOP ticket away from Greene. Strahan is the founder of the national healthcare advisory firm J. Osley & Co.
"Georgia's 14th district deserves a representative who is focused on serving, not being a celebrity. There is too much at stake right now for anything less than full dedication to the job," Strahan's campaign website reads.
Other candidates running for the Republican spot on the ballot in District 14 are Eric Cunningham, James Haygood, Charles Lutin, and Seth Synstelien. Whoever wins the GOP ticket will run in November against the Democratic primary winner.