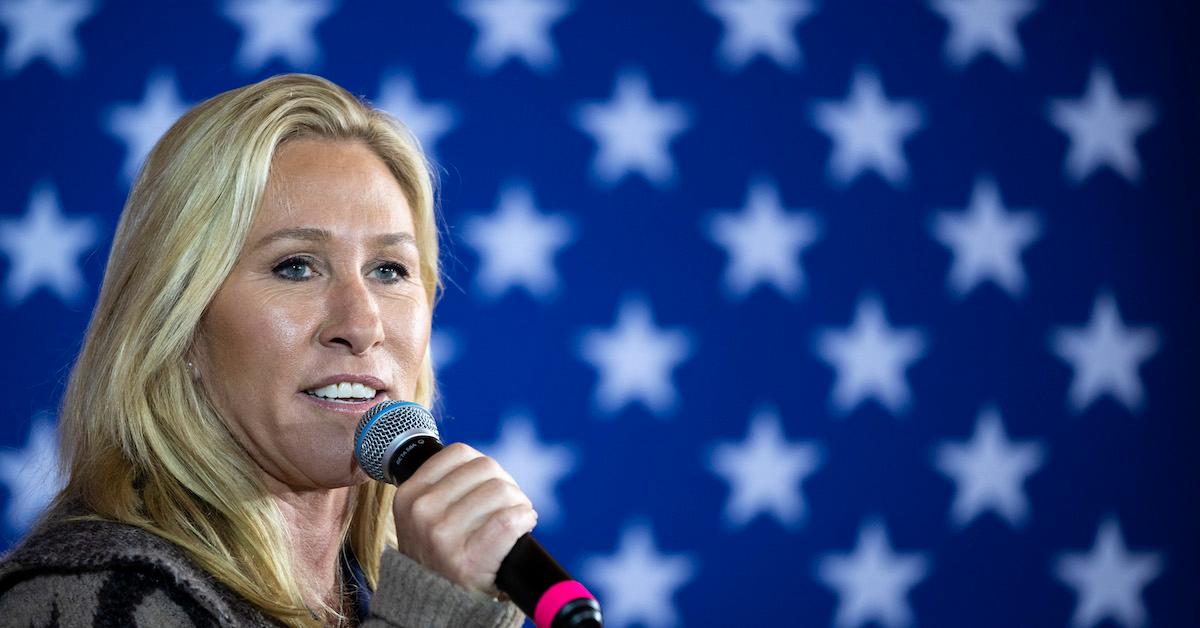 Marjorie Taylor Greene's Net Worth Hasn't Been Impacted by Her Rhetoric
House of Representatives member Marjorie Taylor Greene has made several headlines throughout her career, and usually for the wrong reasons. She is an ultra-conservative, far-right Republican and has no qualms with sharing her opinions, even if the opinions are misleading and harmful. Greene's net worth hasn't been impacted much by her comments.
Article continues below advertisement
Greene ushered in a new wave of political leaders who believe in conspiracy theories. Before her days supporting QAnon, Greene was involved with other organizations that have been labeled as fake news, conspiracy-based, and extremist.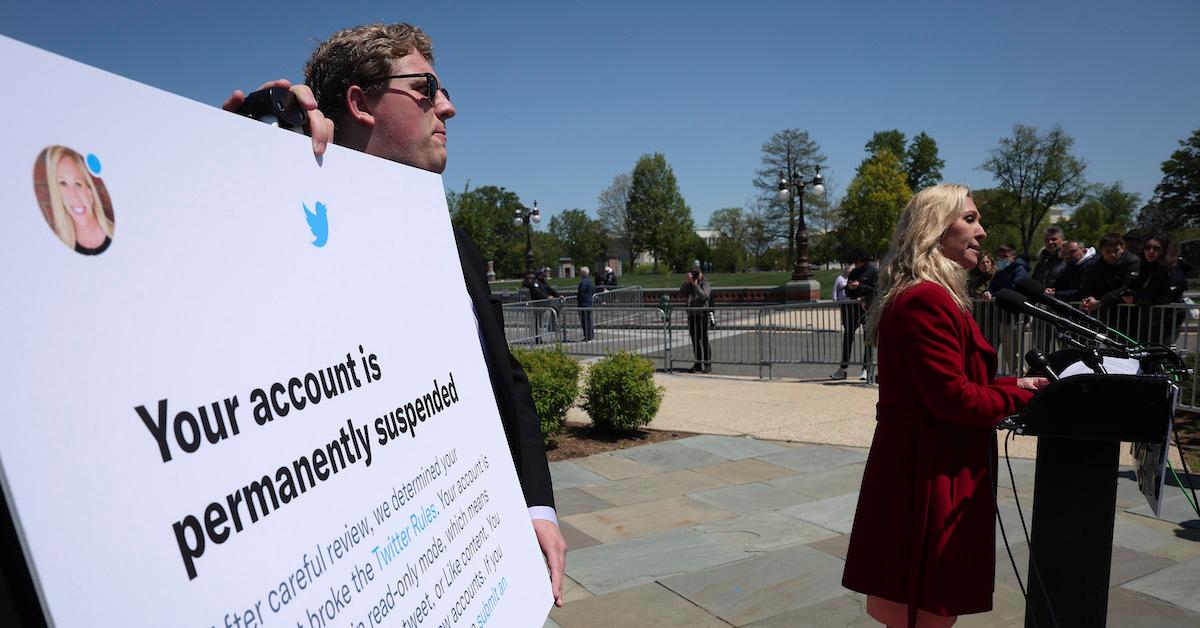 Article continues below advertisement
Marjorie Taylor Greene's net worth hasn't been impacted by her political history.
Before becoming a House of Representatives member, Greene was the chief financial officer at Taylor Commercial, a family contracting business created by her father. This experience was something Greene relied upon heavily when she began campaigning. However, an investigation by the Atlanta Journal-Constitution revealed there was little evidence to support claims that Greene had much of an impact or involvement in the company's business and dealings.
Greene claims she became interested in politics during the 2016 Republican primaries. In 2017, she worked as a correspondent for the American Truth Seekers, a conspiracy website, which is now defunct. Greene also worked for a pro-police news site called Law Enforcement Today, which has been called an extremist and fake news site.
Article continues below advertisement
She was a moderator in the Facebook group for the Family America Project organization. Due to her history with conspiracy and less-than-accurate informative groups, it wasn't a surprise that she became a heavy QAnon supporter. However, Greene's net worth hasn't been impacted by her affinity for conspiracies. According to Celebrity Net Worth, Greene has a net worth of $1.5 million.
Article continues below advertisement
Marjorie Taylor Greene
Politician/House of Representatives member
Marjorie Taylor Greene is a businesswoman and politician who's served in the U.S. House of Representatives for Georgia's 14th district since 2021.
Birthdate: May 27, 1974
Birthname: Majorie Taylor Greene
Birthplace: Milledgeville, Ga.
Education: University of Georgia
Political affiliation: Republican
Spouse: Perry Greene
Children: Lauren, Taylor, Derek
Greene's political career is fueled by her controversial rhetoric.
Once called a "future Republican star" by former President Donald Trump, Greene has made headlines throughout her political for her controversial comments and support of QAnon. She has been found many times spewing comments that are conspiracies, racist, anti-muslim, anti-Semitic, and a slew of other things.
Article continues below advertisement
Prior to Greene running for Congress, she left a footprint on the internet and painfully showed what her beliefs were. Of the QAnon group, Greene posted a video saying that "Q" was a "patriot" and was going to help Trump expose a ring of satan worshiping pedophiles in government and celebrity circles, as reported by The Guardian. Greene posted a video on Facebook where she accused House Speaker Nancy Pelosi of treason.
Article continues below advertisement
Greene also said that treason "is a crime punishable by death." She liked a comment calling for "traitors" in government to be hung. Greene claimed that several people run her social media accounts and that she didn't like the comments. Greene called mass shootings such as Parkland a "false flag" and insinuated that a plane didn't fly into the Pentagon on 9/11.
According to CNN, she claimed that there's "an Islamic invasion into our government offices, they want to put their hand on the Quran and be sworn in, no. You have to be sworn in on the Bible." She also insinuated that racism isn't a problem for Black people and that they should feel a sense of pride when viewing confederate statues. She also alleged that George Soros was working with Nazis.