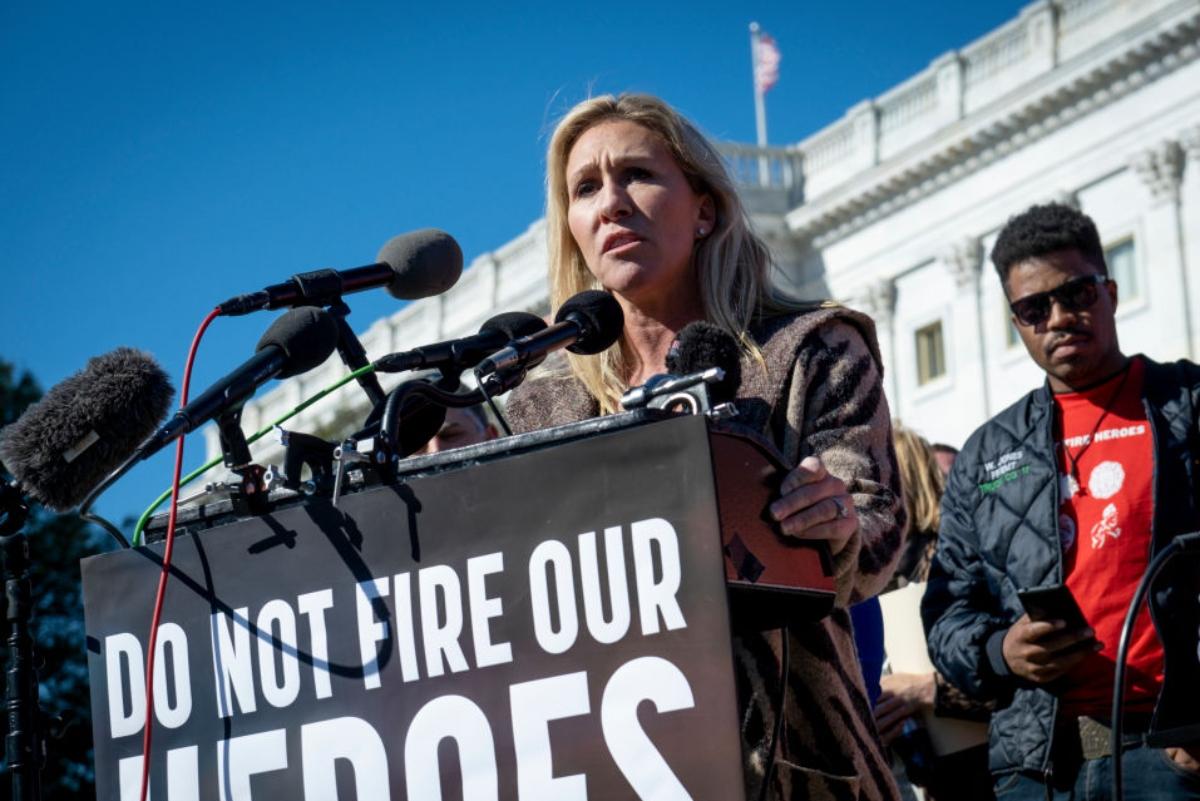 Marjorie Taylor Greene's Stocks Include Vaccine Makers
By Kathryn Underwood

Dec. 20 2021, Published 12:45 p.m. ET
Representative Marjorie Taylor Greene has been one of the loudest voices speaking out against COVID-19 vaccines and the imposition of vaccine mandates. In August, the Republican representative from Georgia reported stock holdings in multiple vaccine manufacturers.
Article continues below advertisement
Greene, who has opposed vaccine approval and claimed falsely that they don't work, profited from stock holdings in three vaccine companies. She had shares of AstraZeneca, Pfizer, and Johnson & Johnson in 2020 that earned her an income between $201 and $1,000 apiece.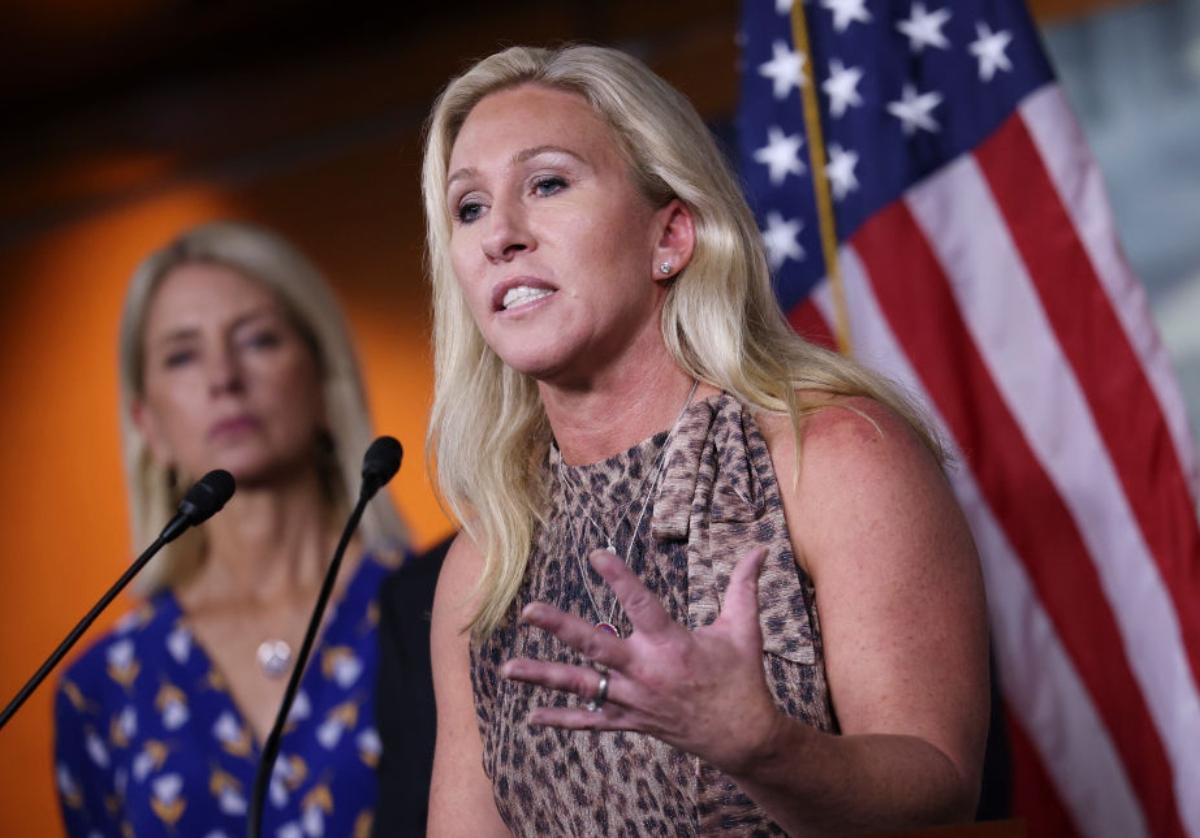 Article continues below advertisement
Is Marjorie Taylor Greene vaccinated?
The U.S. representative from Georgia isn't vaccinated. She made her vaccination status public during a town hall in November, CNN reported. Greene said that she hadn't discussed her vaccination publicly before but brought it up to emphasize the importance of vaccines as a choice, not an obligation, for Americans.
Greene said, "I believe it's up to every single American to make that choice on their own, and the government has no business to tell Americans that they should take the COVID vaccine or not."
Article continues below advertisement
Greene also appeared on Steve Bannon's podcast in November and said that the "vaccine Nazis" are "ruining our country," NBC News reported. The representative has compared COVID-19 issues to Nazism and the Holocaust on multiple occasions. She criticized the firing of first responders and others if they didn't get vaccinated.
NBC reported that Greene claimed that any reporters who questioned her about her COVID-19 vaccination status were in "violation of my HIPAA rights," referring to privacy rules about people's medical history.
Article continues below advertisement
Marjorie Taylor Greene scorns COVID-19 precautions.
Greene has refused to wear a mask while on the House floor at least 20 times despite a House rule that legislators have to wear masks. She has been fined at least $48,000 for those offenses, according to CNN.
In addition to an unwillingness to wear a mask and get a COVID-19 vaccine, Greene has pushed misinformation via Twitter regarding the COVID-19 pandemic and vaccines. She has also espoused a wide range of conspiracy theories related to QAnon, which suggests that the Parkland school shooting and 9/11 were hoaxes.
Article continues below advertisement
Marjorie Taylor Greene's financial disclosures show her stock holdings.
All members of the House and Senate are required to make financial disclosures about income and stock holdings. Greene's August 2021 statement disclosed the stocks she held during 2020.
Greene reported holding shares of AstraZeneca worth between $1,001 and $15,000, the disclosures revealed. The AstraZeneca COVID-19 jab is approved in some countries but not the U.S.
Article continues below advertisement
Also included in Greene's financial disclosures were records of stock in both Pfizer and Johnson & Johnson, which make two out of three vaccines approved for emergency or full use in the U.S. The values of her holdings of both Pfizer and Johnson & Johnson are larger than those of AstraZeneca at between $15,001 and $50,000.
Jennifer Strahan, who plans to run against Greene in the Republican primary, drew attention to Greene's stock holdings this week. She also told the Chattanooga Times Free Press, "I know I am not the only one who is surprised to find Rep. Greene owns stock in three of the four major vaccine manufacturing companies despite her open disdain for the vaccine."