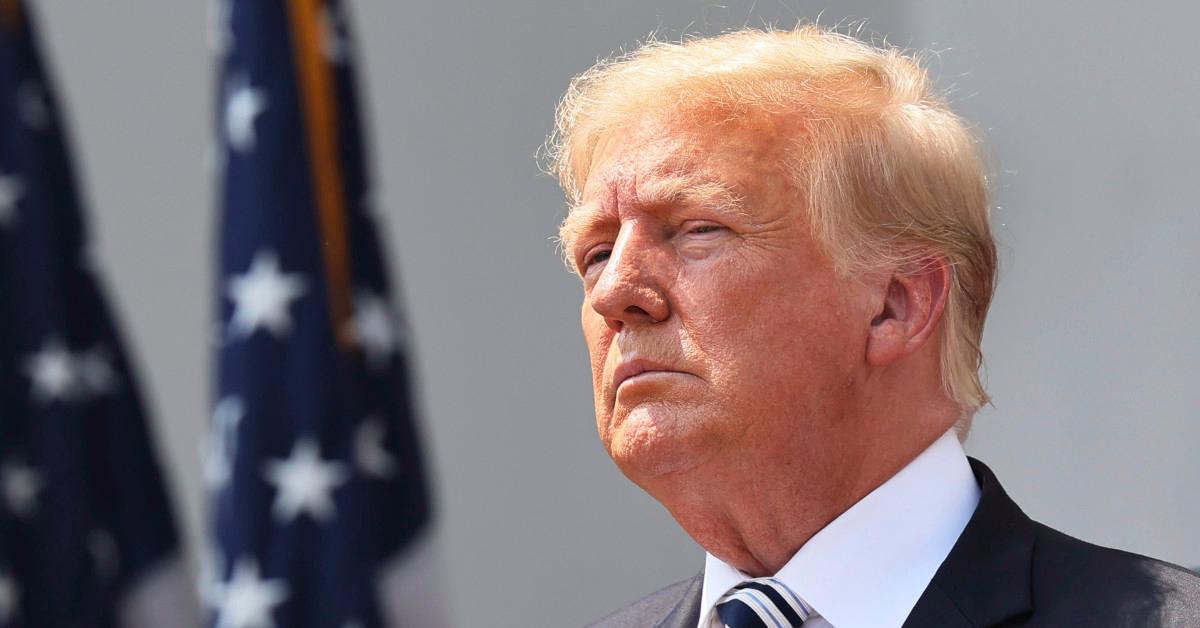 Open Letter to Trump: QAnon Member Complains About Failed Predictions
In an open letter to former President Donald Trump, a QAnon follower named Donny Warren says that he's frustrated that some of the group's predictions haven't come to pass.
"We have seen nothing happen," Warren wrote in the letter, which he posted to a QAnon Telegram group on Nov. 28, according to Newsweek. "I told a few of my 'awake' friends that either this would be the best Thanksgiving ever or the worst. Guess which one it was?"
Article continues below advertisement
Warren also addressed the letter to President Xi Jinping of China, President Vladimir Putin of Russia, General Michael Flynn, John F. Kennedy Jr. ("if he is still alive"), or "whoever is pulling the strings."
(Kennedy—son of former President John F. Kennedy—died in a plane crash in 1999. Some QAnon devotees think that he's still alive—and even a QAnon believer himself—and hundreds gathered in Dallas, Texas, earlier this month anticipating his return.)
Warren said he's "losing excitement" waiting for Trump to take back the country.
In the letter, Warren said he has been anticipating an event called "Red October." QAnon members promote a baseless conspiracy theory that a Satanic, cannibalistic cabal of pedophiles operates a child sex trafficking ring around the world. QAnon members think that the cabal will be exposed and Trump enemies will be arrested in Red October, as FiveThirtyEight reports. (The group previously thought that event would happen on Jan. 20, and then changed to date to March 4.)
Article continues below advertisement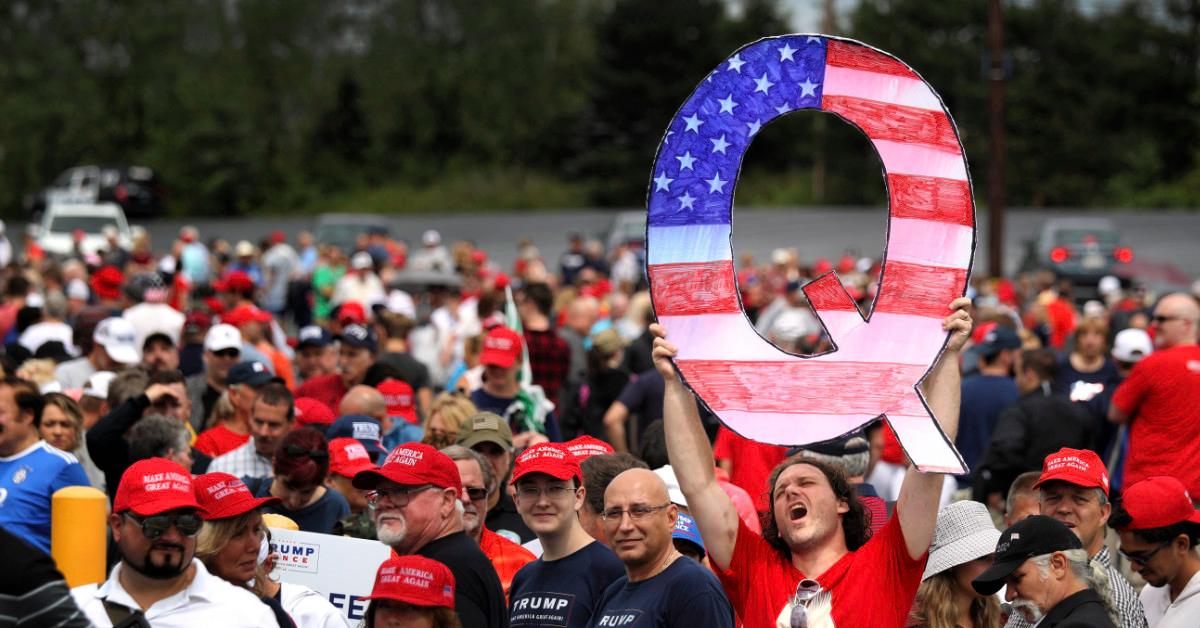 "For months I have anticipated each day with excitement, knowing that I was watching my President and his crews of patriots take back our country and our freedom," Warren wrote. "I am losing that excitement now. This is starting to get very old."
Article continues below advertisement
Warren also expressed disillusionment with attorney Lin Wood and General Michael Flynn, who briefly served as Trump's NSA adviser. They have both appeared at pro-QAnon functions and supported Trump's baseless claims of widespread voter fraud in the 2020 presidential election, Newsweek previously reported.
"I will not be checking Lin [Wood's] page, or [General Michael] Flynn, or any others for a good while," Warren wrote. "I'm already tired of it."
Article continues below advertisement
Warren also asked for "med beds" for his family.
Elsewhere in Warren's letter, he asked for "med beds" for his family members, including his sick wife. According to Daily Dot, QAnon members believe in the existence of high-tech medical meds that can cure any ailment.
"On a personal level, my wife is struggling physically," Warren wrote. "She has an autoimmune disease that is greatly and increasingly causing her more pain and suffering as the weeks drag on. She could use a med bed, and so could two of our children who have taken the vaccine. They think I am nuts for believing in all this. And how many millions more across the country need a med bed? My family is struggling, and so is our country."
Warren implored Trump take action to bring about the events proposed by the QAnon conspiracy theories. "Whatever the hold up is, take care of it," he wrote, per Daily Dot. "If it's high-ranking officials that we thought were patriots, then arrest them and bring charges."