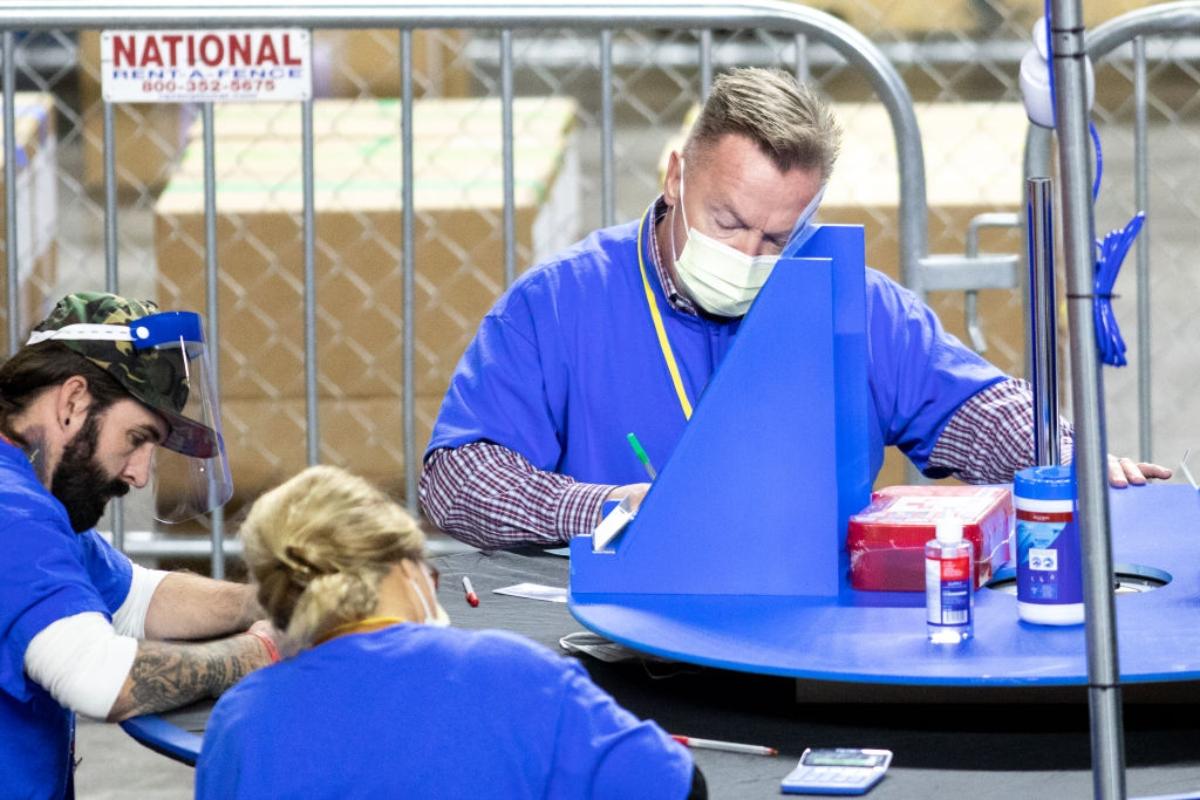 What Happened to the Arizona Audit? A Recap of Election Recounts
An audit of the presidential election ballots in Maricopa County, Ariz. has been going on for months. Karen Fann, Arizona Senate President, launched the audit of ballots that showed President Joe Biden as the winner in the state of Arizona by about 10,000 votes.
Article continues below advertisement
The Arizona hand-counting of ballots was complete at the beginning of July, but auditors requested more time. Ken Bennett, the Arizona State liaison to the audit, said "In my opinion, the audit's just starting," reported NBC News. It would be at least two more weeks for the audit at that point.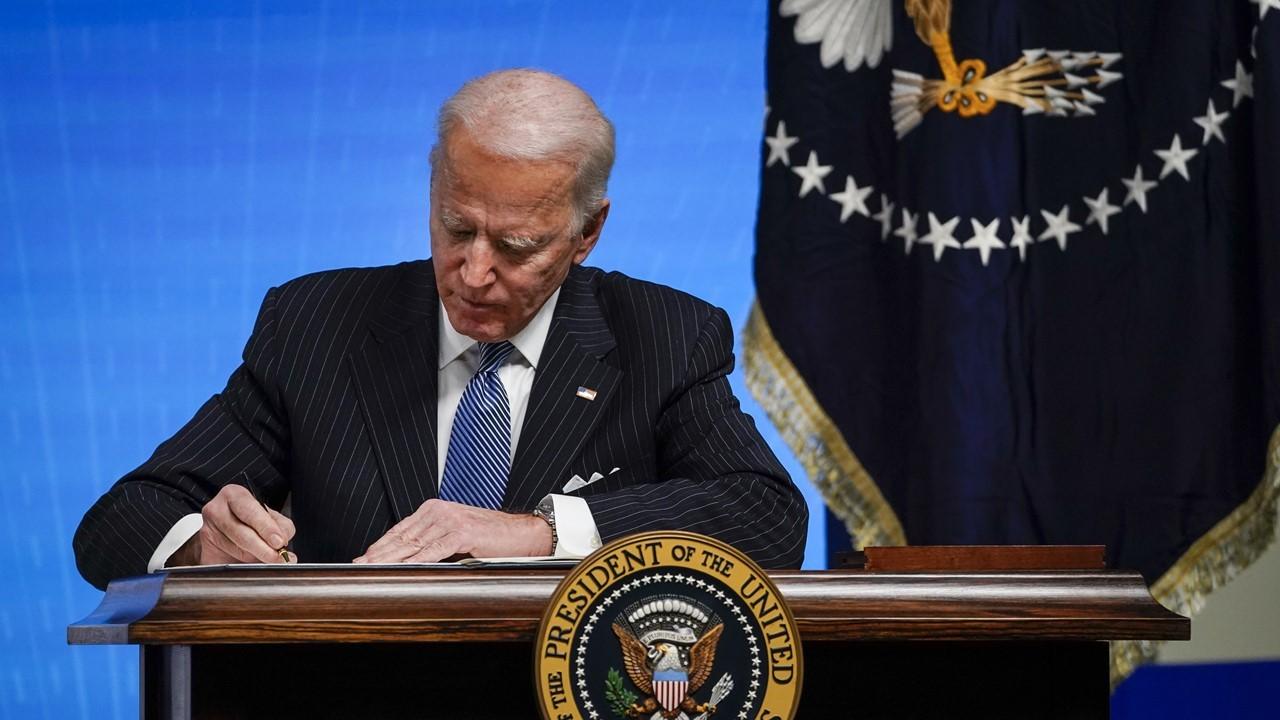 Article continues below advertisement
Lack of evidence of election fraud
The Arizona election results have undergone three audits and none of them found any evidence of voter fraud, said NBC News.
In general, evidence of voter fraud hasn't surfaced despite complaints from the Trump campaign. U.S. District Judge Matthew Brann dismissed a complaint in Pennsylvania. He said that the plaintiff brought "strained legal arguments without merit and speculative accusations," according to MSNBC.
Article continues below advertisement
Former Attorney General William Barr has also decried the claims of election fraud. He said, "If there was evidence of fraud, I had no motive to suppress it. But my suspicion all the way along was that there was nothing there."
Who are the Cyber Ninjas?
So far, Cyber Ninjas, a cybersecurity firm that has been conducting the audit of the Arizona election, already completed a hand count of ballots from November. The firm is based in Florida and hadn't done any election auditing prior to this one.
Article continues below advertisement
The International Professional Practices Framework, or the Government Auditing Standards, holds objectivity as a key trait for auditors, said AZCentral. It pointed out that Cyber Ninjas CEO Doug Logan posted frequent claims of election fraud to his social media accounts before beginning the audit process.
Logan claimed in April that the audit would be "transparent, truthful, and accurate" but didn't promise that recount volunteers would be represented in a bipartisan manner.
Article continues below advertisement
Arizona audit delays
As NBC News reported, the Arizona audit was meant to conclude in May, but the hand count took longer than expected. The audit process also had to temporarily pause and move ballots out of the Veterans Memorial Coliseum due to graduation ceremonies previously scheduled for the venue.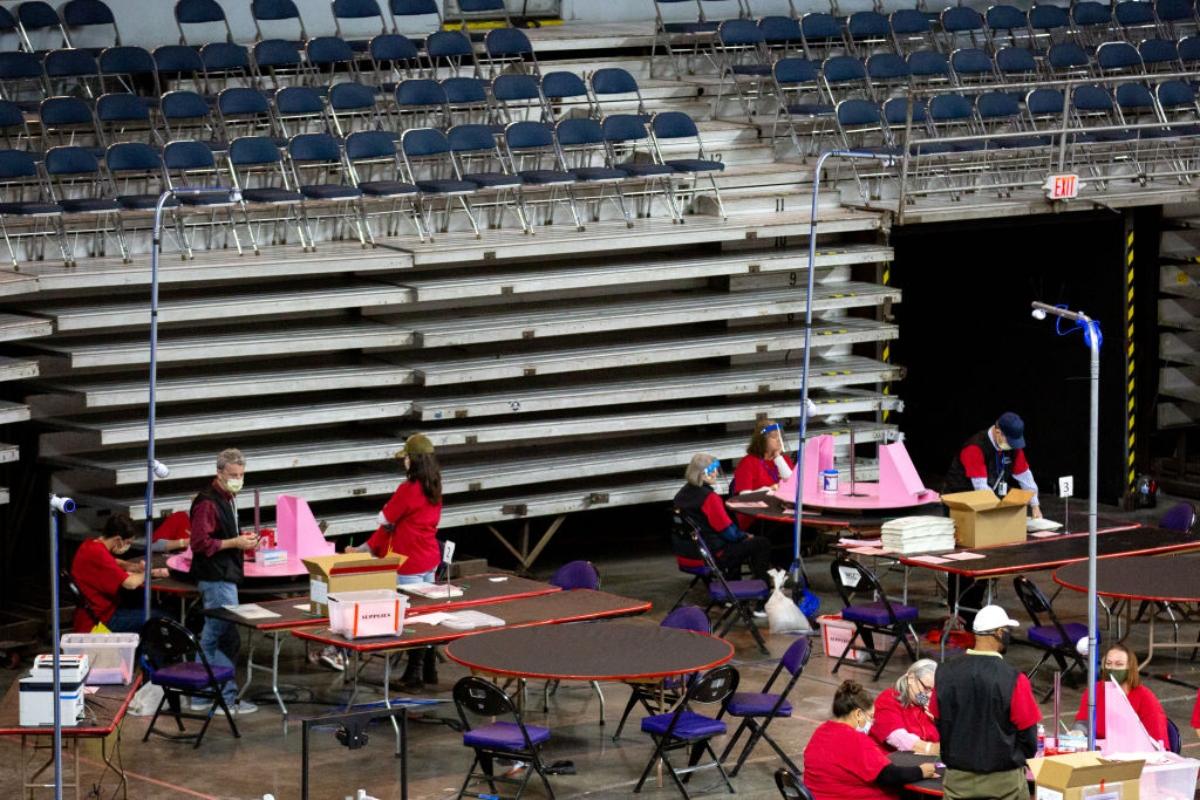 Article continues below advertisement
In July, the audit had to be moved again to another building on the state fairgrounds, which isn't recommended for summer use.
Barry Burden, a professor at the University of Wisconsin-Madison and director of the school's Elections Research Center, warned that moving ballots from one venue to another, especially where coolers could act as humidifiers, could damage ballots.
Article continues below advertisement
Arizona audit influence on Pennsylvania
Pennsylvania State Senator Doug Mastriano is seeking to run a Pennsylvania election audit in much the same way as Arizona's Cyber Ninjas, MSNBC reported. He said, "My goal is to do, similar to what we saw in Arizona, every ballot is photographed and magnified, and we can determine what ballots were filled in by a human."
Mastriano chairs the state Senate's Intergovernmental Operations Committee. He has requested many election items for review.
Mastriano wants election equipment, software, copies of hard drives and phone SIM cards, wireless router logs, and more. He has threatened to subpoena counties if they don't comply with his request. The Pennsylvania Attorney General has recommended that local officials shouldn't comply with Mastriano.