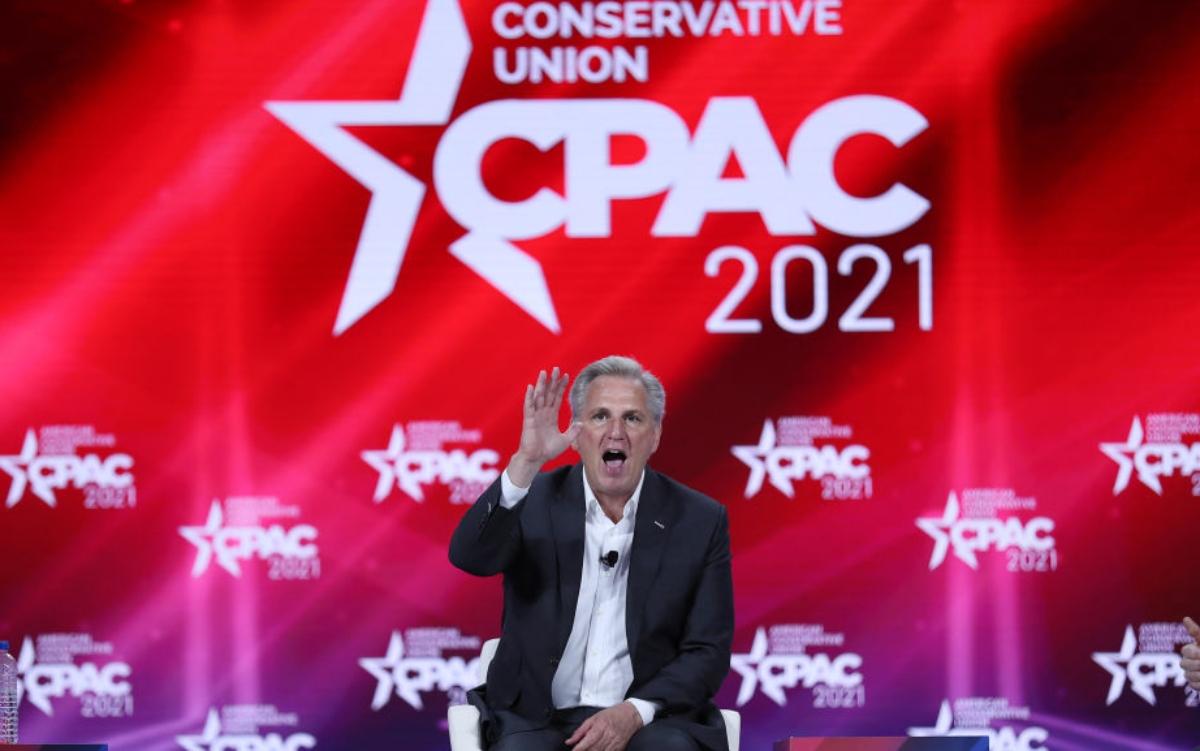 What's House Minority Leader Kevin McCarthy's Net Worth?
Kevin McCarthy, a U.S. Representative from the 23rd District of California, is currently the House minority leader. Since he's a Republican and the GOP isn't the leading party in the House, his role is top Republican in the House of Representatives. What's Rep. Kevin McCarthy's net worth today?
Article continues below advertisement
Kevin McCarthy
U.S. Representative, House Minority Leader
Representative Kevin McCarthy has served in politics within the Republican Party for many years. He began as a congressman's staffer in 1987 and was eventually elected to the California State Assembly in 2002. In 2006, McCarthy won his first election to the U.S. House of Representatives. Since then, he has been House majority whip, House majority leader, and House minority leader.
Born: Jan. 26, 1965
Education: California State University at Bakersfield, BA and MA
Spouse: Judy Wages (married since 1992)
Children: 2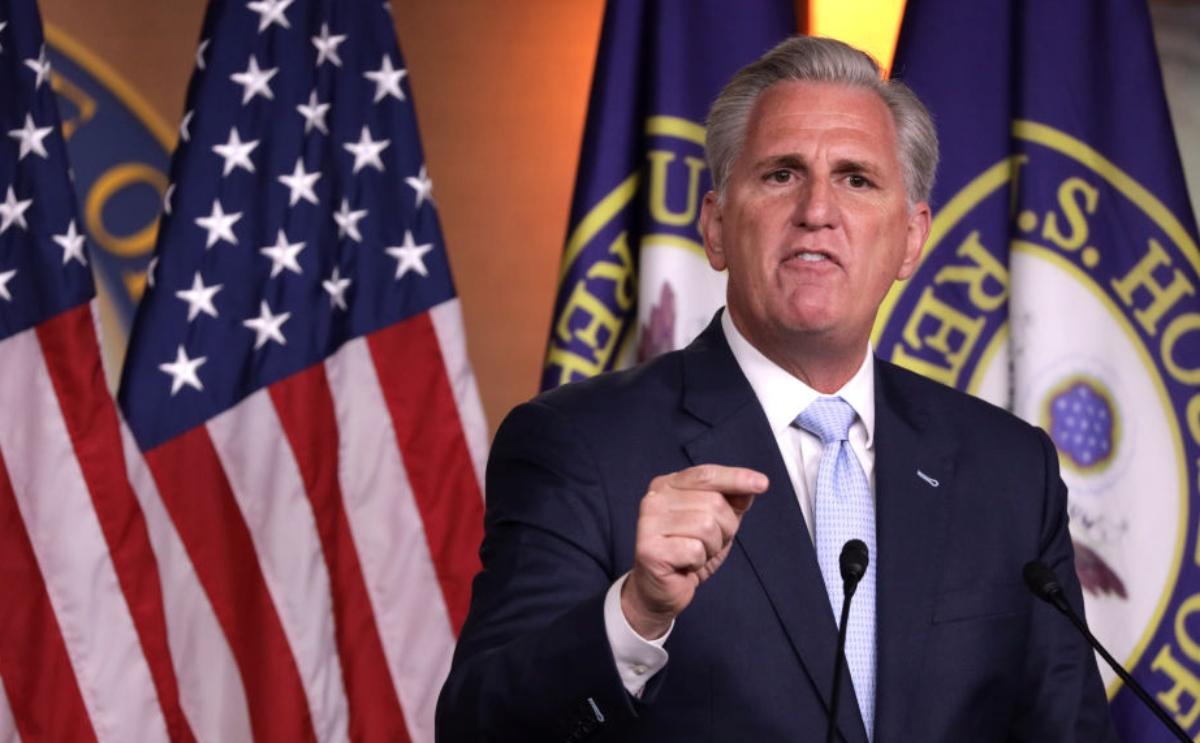 Article continues below advertisement
Kevin McCarthy's lifelong Republican career
Despite having been raised by parents who were members of the Democratic Party, McCarthy has been a Republican throughout his political career. From 2002 to 2006, McCarthy was a member of the California State Assembly, as well as minority leader of that assembly from 2004 to 2006.
McCarthy began his first term as a U.S. representative from California's 22nd district in 2007, switching to the 23rd district in 2013. From Jan. 2009 to Jan. 2011, he was the House Republican chief deputy whip.
Article continues below advertisement
Later, from Jan. 2011 until Aug. 2014, McCarthy took on the role of House majority whip. In 2014, he became the House majority leader, a position that lasted until Jan. 2019, when power shifted and he was then the minority leader of the House. McCarthy's net worth is estimated at $300,000 today by CelebrityNetWorth.
Article continues below advertisement
Kevin McCarthy's record-breaking speech to delay vote
McCarthy's talk began at 8:38 p.m. on Thursday and concluded at 5:10 a.m. Friday. He discussed Republican criticisms of the Build Back Better Act and said that although he knew he'd talked a long time, "America has had enough."
Article continues below advertisement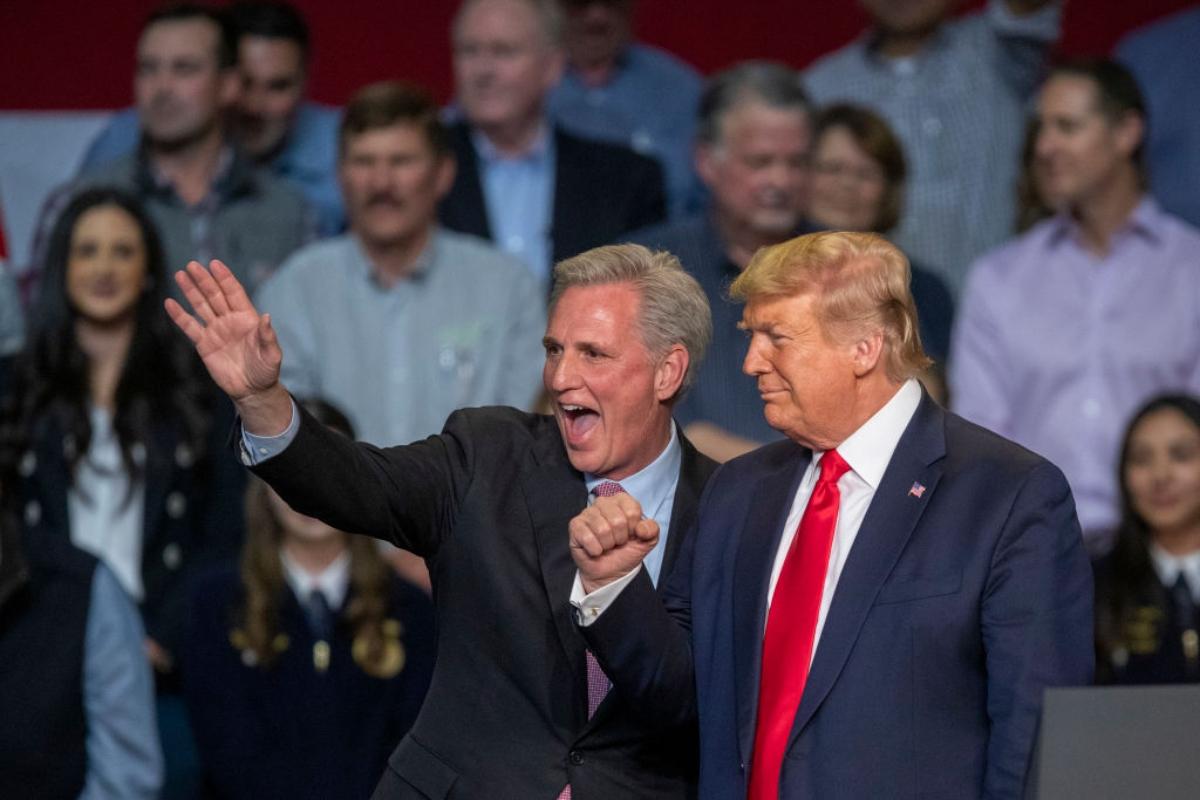 Kevin McCarthy's support of Trump
McCarthy is known for being a top supporter of former Donald Trump, which has involved speaking up for Trump during his first impeachment trial and going along with Trump's claims of voter fraud impacting the 2020 presidential election.
Article continues below advertisement
In Nov. 2020, before the election results were declared, McCarthy insisted on Laura Ingraham's Fox News program that Trump had won the election. In the election's aftermath, he also supported a Texas lawsuit intended to investigate possible election fraud, and voted against Biden's certification in two states.
However, in May 2021, McCarthy baffled many as he claimed that no one was questioning the election's legitimacy, in spite of continuous Republican insistence that Trump was the rightful winner.