Kevin McCarthy Might Not Be Indicted, Leaked Audio Will Hurt House Speaker Bid
A leaked audio recording has put Republican leader Kevin McCarthy in the line of fire. He was overheard discussing Trump resigning with Rep. Liz Cheney. Will be he indicted?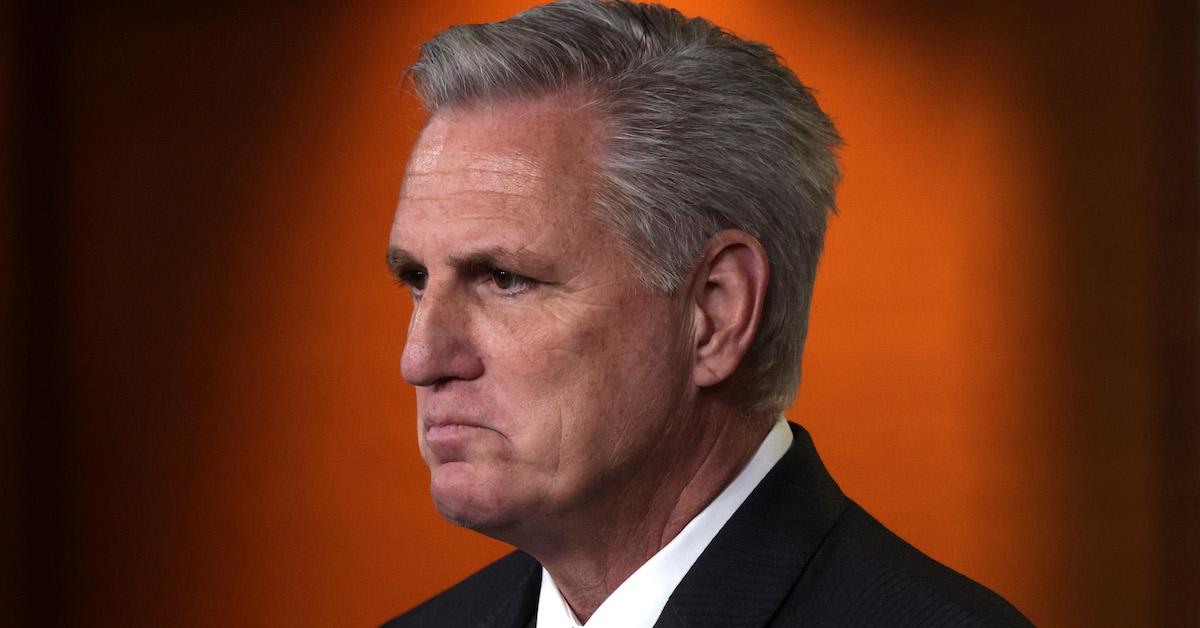 House Republican leader Kevin McCarthy has come under fire after tapes were leaked revealing that McCarthy said he would urge Donald Trump to resign following the insurrection on January 6, 2021. The tapes also revealed him conspiring with ousted GOP member Liz Cheney. Will McCarthy be indicted? Does he still have a chance to become House Speaker?
Article continues below advertisement
Article continues below advertisement
The January 6 insurrection all but completely dismantled the Republican party as GOP members took sides for and against former President Trump. Republican leader Kevin McCarthy appeared to be on the side that supported Trump, but the leaked recordings say otherwise. Considering the iron grip that Trump still has over the Republican party, many people wonder if McCarthy will be ousted next.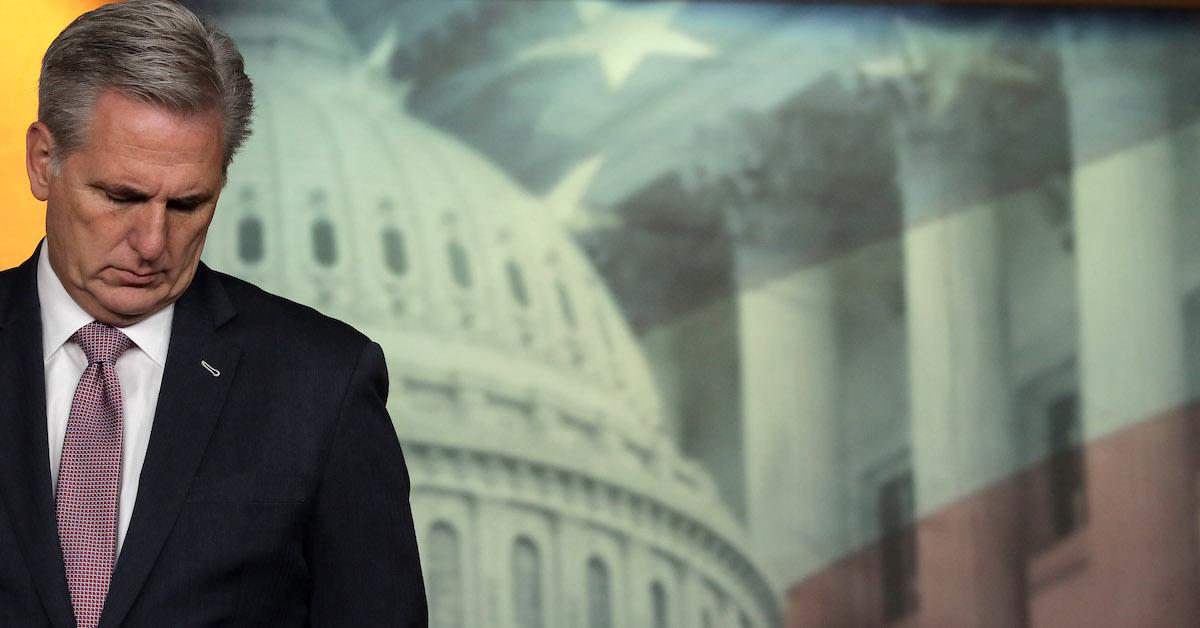 Article continues below advertisement
What did Kevin Mccarthy say in the recording?
After the audio was obtained by The New York Times, it was revealed that McCarthy and other leaders privately criticized the January 6 insurrection. In the recording, McCarthy can be heard saying the following, "Let me be very clear to all of you, and I have been very clear to the president: he bears responsibility for his words and actions. No if, ands, or buts."
As the recording continued, McCarthy can be heard interrogating Trump, questioning if he believes that it was his fault that the insurrection happened. "I asked him personally today, does he hold responsibility for what happened? Does he feel bad about what happened? He told me he does have some responsibility for what happened and he'd need to acknowledge that."
Article continues below advertisement
Article continues below advertisement
In another recording which was also intercepted by The New York Times, McCarthy can be heard telling Republican lawmakers that Trump may need to resign. He said, "I think this will pass, and it would be my recommendation you should resign."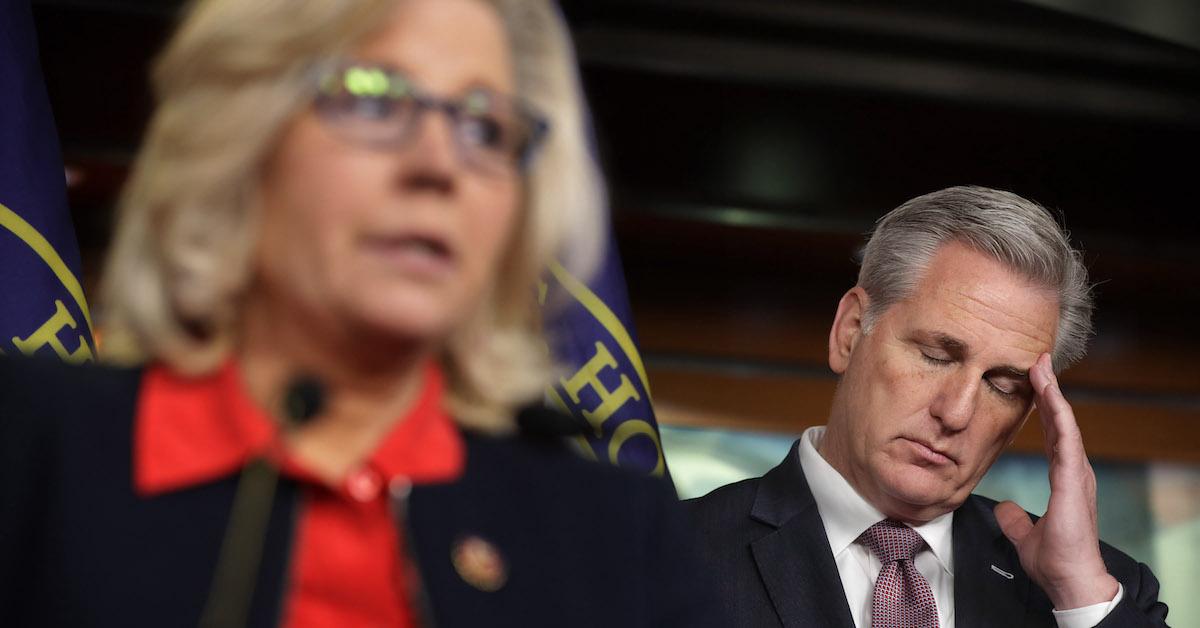 Article continues below advertisement
Will Kevin McCarthy be indicted?
Republican members haven't been quiet about the recordings. Rep. Adam Kinzinger directed comments to McCarthy and said, "Question for Kevin McCarthy, how can you honestly feel ok with the lies? Yes, other people lie too, but you have claimed to fight for a higher purpose." Rep Matt Gaetz stated, "While I was rallying in Wyoming against Liz Cheney, Kevin McCarthy was defending Liz Cheney among House Republicans... you should have trusted my instincts, not your own."
Article continues below advertisement
According to Reuters, in the tapes, McCarthy was heard conversing with Liz Cheney. McCarthy said he would call Trump to discuss invoking the 25th amendment. Also, McCarthy reportedly told Republican leaders that he wished there was a way that social media accounts could be taken away from lawmakers who supported the false belief that the 2020 election was rigged.
Before the audios were leaked, McCarthy denied claims that he told Trump to resign. According to CNN, GOP members who have spoken to McCarthy stated that he doesn't seem to be overly concerned about the situation. Right now, it doesn't seem like McCarthy can or will be indicted, but there's concern that the situation will hurt his chances of becoming the House Speaker.