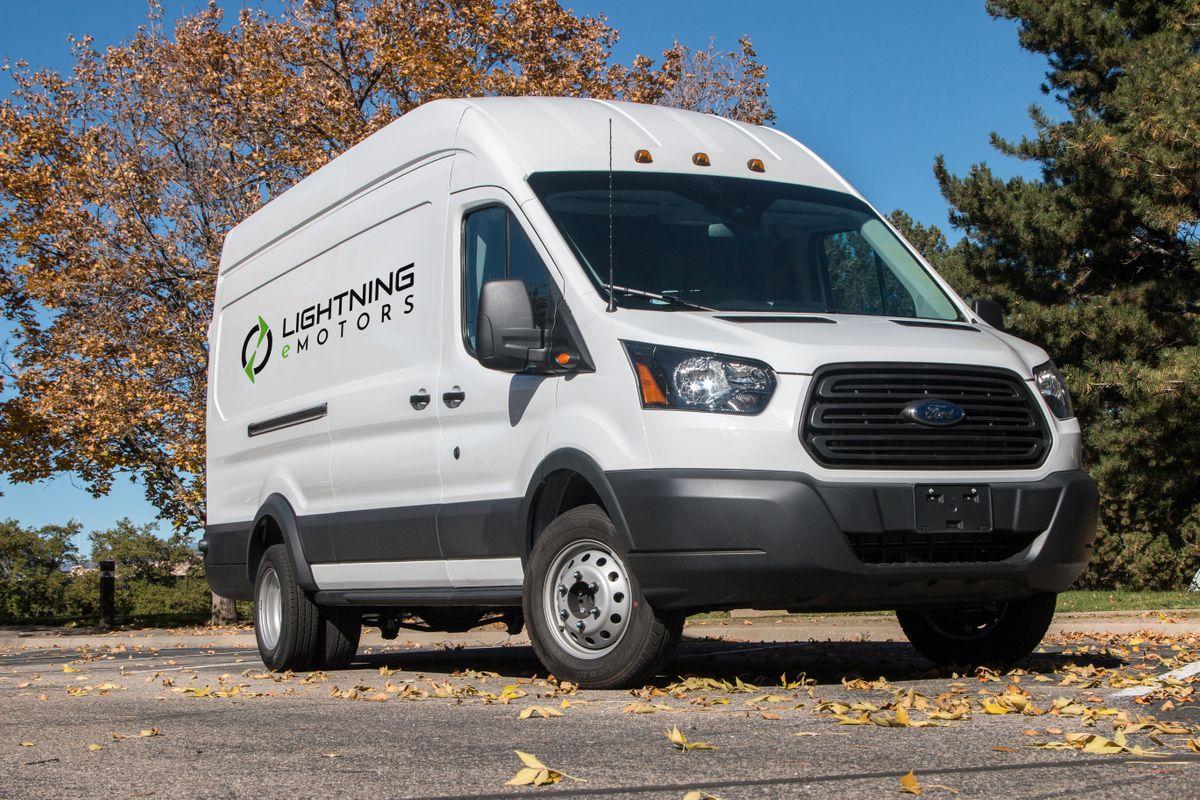 Will GIK-ZEV Stock Recover After the Lightning eMotors Merger?
Lightning eMotors (ZEV) is going public in a SPAC merger with GigCapital3 (GIK) valuing it at $823 million. The transaction is about to close. What's ZEV's stock forecast after te GIK SPAC merger date, and is it a good buy now?
Article continues below advertisement
Lightning eMotors makes electric vans, buses, and ambulances. It boasts a long roster of blue-chip customers, including DHL and Amazon. Its competitors are Lion Electric and Electric Last Mile, both of which are also going public in SPAC deals.
Why is GIK stock dropping?
GigCapital3 stock closed at $8.83 on Apr. 30, putting it below its IPO price of $10. The stock has fallen 17 percent in the past month and is down almost 50 percent from its peak. The decline in GIK stock has left investors wondering what's going on, with the Lightning eMotors merger closing soon.
Article continues below advertisement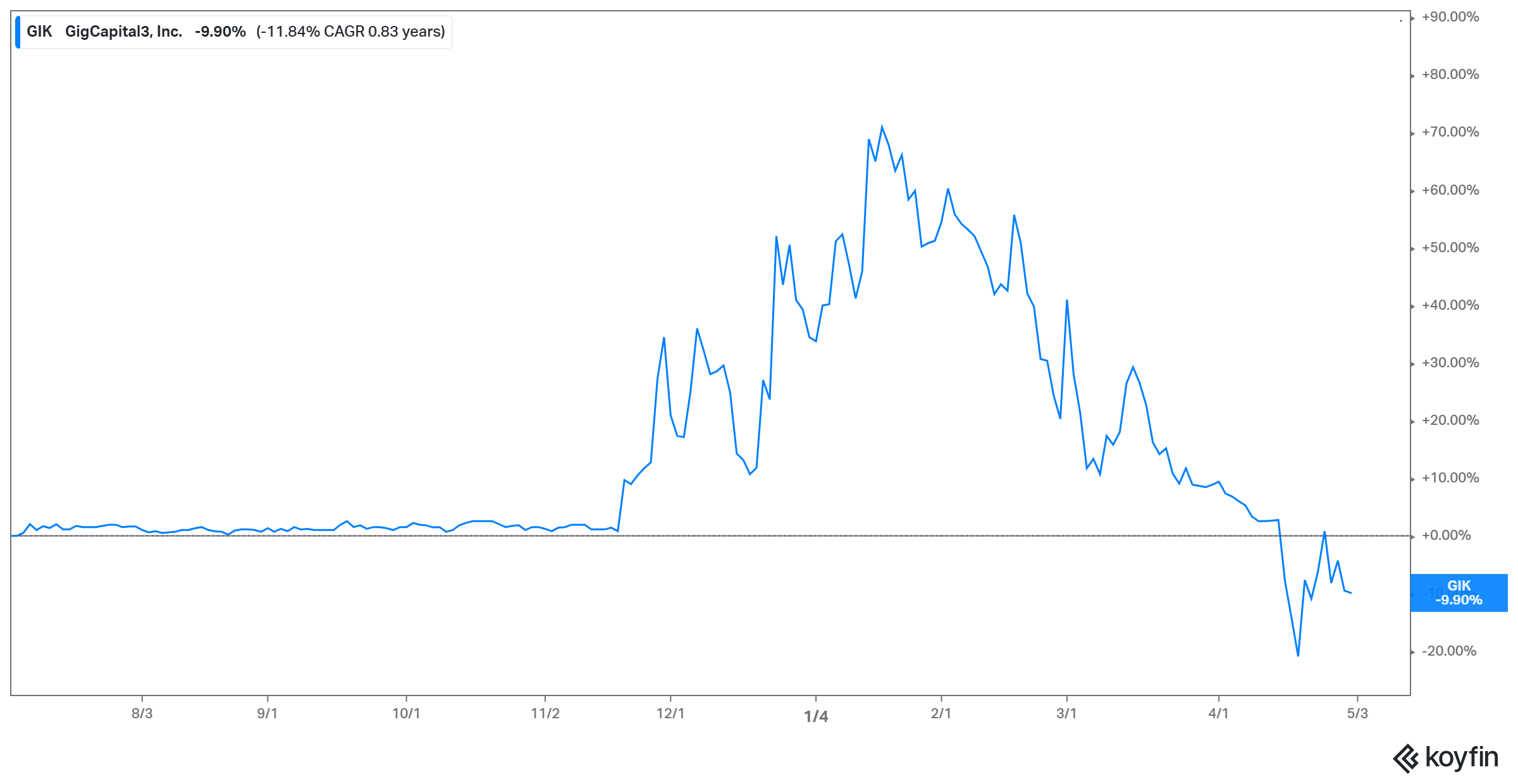 The drop can be attributed to several factors. The Biden administration's capital gain tax hike plan seems to have spooked investors and caused broad selling in stocks, and investors have been handling SPAC stocks cautiously since learning about the SEC probe into blank-check deals.
Article continues below advertisement
Also, SPAC stocks tend to adjust closer to their IPO price as their merger date draws close. For example, Churchill (CCIV), the SPAC taking Lucid Motors public, is down about 70 percent from its peak. Meanwhile, Electric Last Mile and Lion Electric SPAC stocks are 35 and 47 percent off their peaks, respectively.
Article continues below advertisement
Furthermore, GigCapital3 received weak shareholder support for its merger with Lightning eMotors. Fewer than 60 percent of shareholders voted, and nearly 30 percent of shareholders demanded their money back. That led to GigCapital3's trust account funds dropping to $143 million from $200 million.
Will GIK stock recover after the Lightning eMotors merger?
GIK stock has traded at between $7.55 and $17.36 since its debut. Two catalysts could drive GIK stock back up.
Article continues below advertisement
First, bearish bets have built up in recent weeks, as can be seen in GIK's rising short interest. However, that should decline once the Lightning eMotors deal closes, clearing the air for the stock to start rising again. Second, as GIK stock has dropped below its IPO price, it should begin attracting bargain investors seeking a discount entry opportunity into EV stocks.
The GigCapital3–Lightning eMotors merger date
GigCapital3 SPAC shareholders voted to approve the merger on Apr. 21, but haven't yet set a date for the combination. When they announced the deal in Dec. 2020, they targeted completing the merger soon after shareholders' approval. Therefore, the transaction should close at any moment now.
Article continues below advertisement
Lightning eMotors will receive nearly $270 million in cash to invest in expanding its operations. The amount includes $125 million from a group of PIPE investors that includes oil major BP. GigCapital3 SPAC shareholders will receive a 24.3 percent stake in Lightning eMotors stock.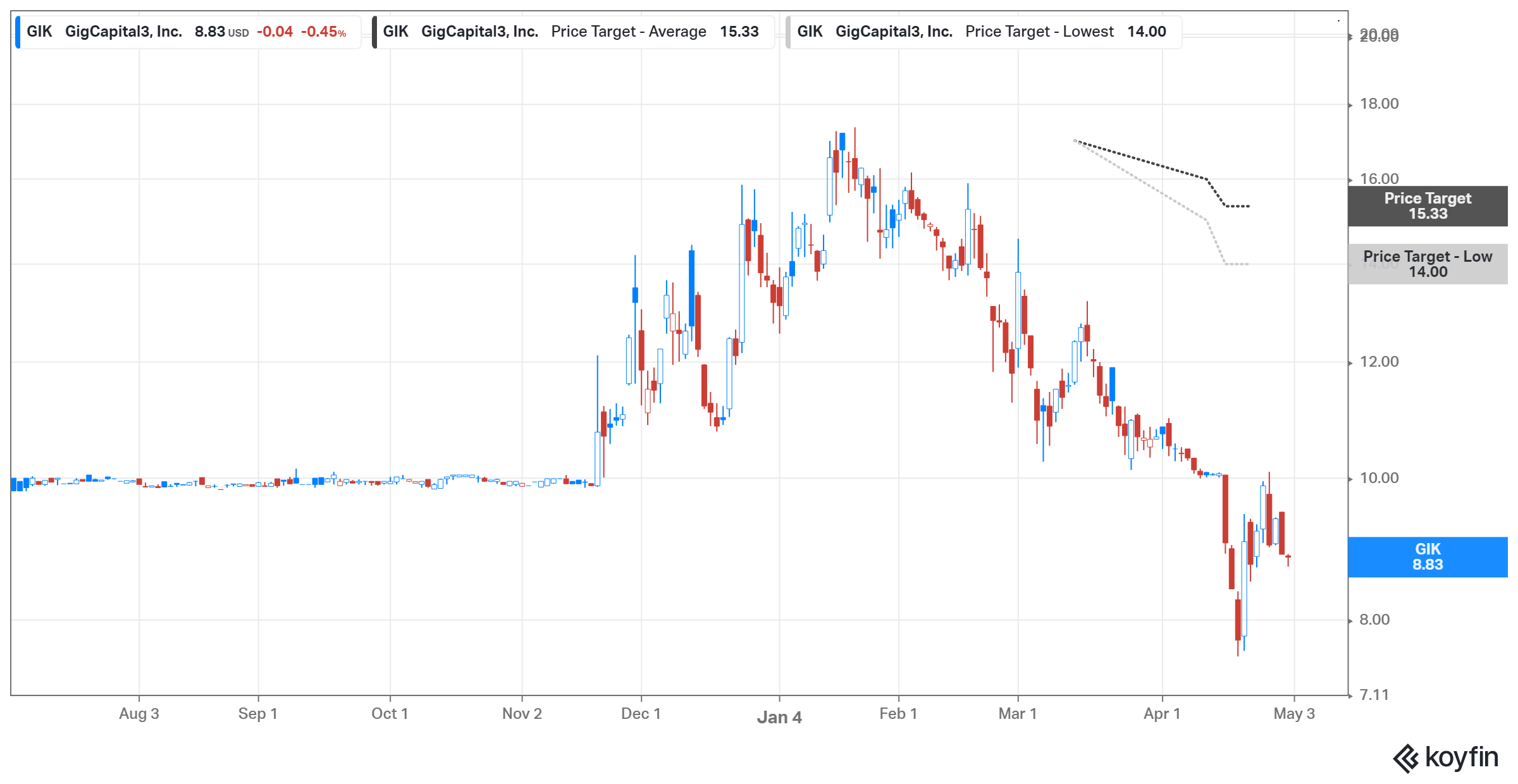 Article continues below advertisement
Lightning eMotors' (ZEV) stock forecast
ZEV's stock outlook looks promising, with analysts' average price target of $15.33 implying a 73 percent upside. Also supporting bullist bets is the company's revenue forecast: it expects revenue of $63 million in 2021, $354 million in 2022, and $2 billion in 2025. It aims to start making some form of profit in 2022. And as the company's addressable market is worth more than $67 billion, it has a long and broad growth runway. ZEV stock should keep rising as the company meets its growth and profitability targets.
Is Lightning eMotors a good long-term investment?
Amid the global efforts to combat climate change, the future looks bright for EV (electric vehicle) companies. Furthermore, the commercial vehicle market is expected to see a more rapid transition to electric than the personal vehicle market. Lightening eMotors is positioned to take advantage of the opportunity.
Article continues below advertisement
Additionally, the company has been adding manufacturing capacity to meet the growing demand for EVs. It aims to be able to produce 20,000 EVs annually by 2025. For its battery supply, it's working with Chamath Palihapitiya-backed Proterra, which is also going public through a SPAC merger.
Article continues below advertisement
Lightning eMotors has forged strategic partnerships to move quickly into fast-growth markets as well. It has teamed up with REV Group to produce electric ambulances, and Soderholm to sell electric buses and vans in Hawaii. Soderholm is the state's leading bus seller.
Seeing the steps that Lightning eMotors has taken to grow its business and the market opportunity ahead, ZEV stock looks to be a good long-term bet. It could particularly appeal to investors seeking alternatives to Tesla, Lucid Motors, or Nio, which target the personal use car segment.