Buy NGA Stock at a Discount Before the Lion Electric Merger
You might want to buy NGA SPAC stock before Lion Electric merger date to take advantage of a discount opportunity.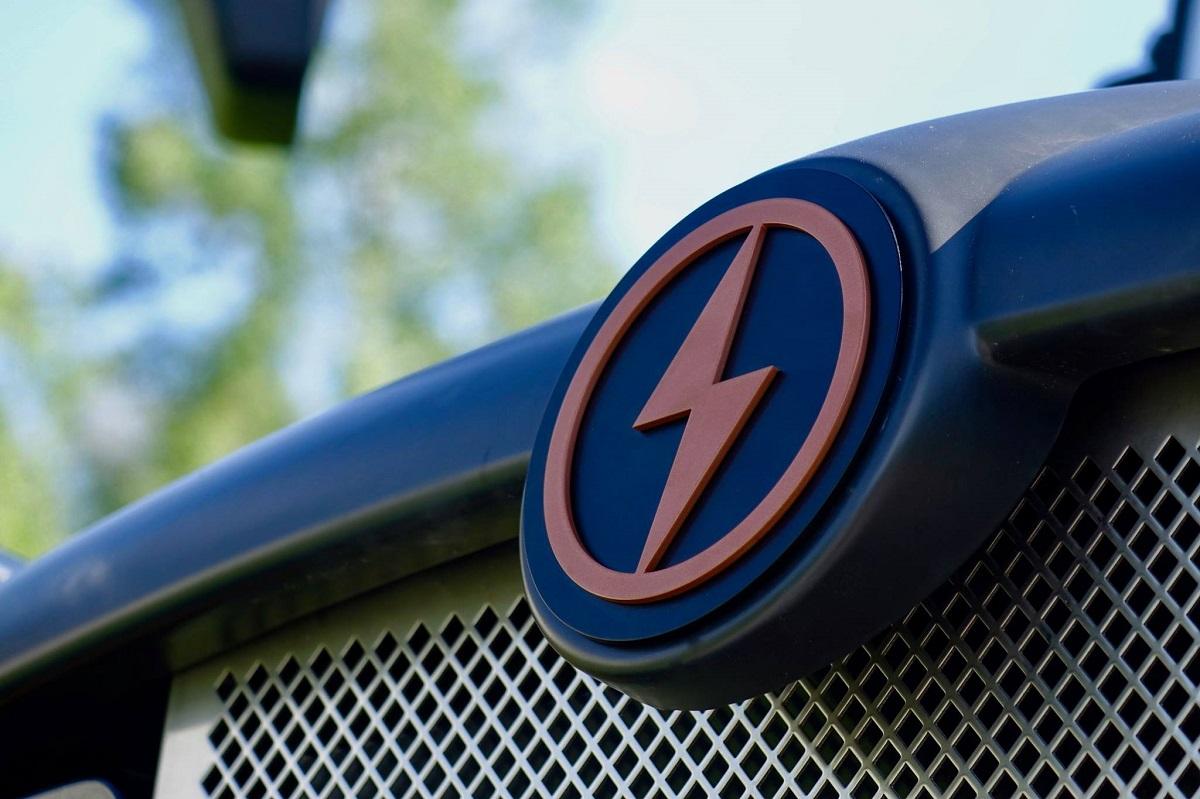 Northern Genesis Acquisition Corp (NGA) is taking Lion Electric public in a deal that will expand EV stock selection for investors. The NGA and Lion merger deal is nearing the finish line. What is NGA's stock forecast and should you buy it before the Lion Electric merger date?
Article continues below advertisement
Article continues below advertisement
Lion Electric makes electric trucks and buses. The business is already generating revenue and the company sees a $110 billion market opportunity across the U.S. and Canada. Lion Electric stock will trade under the ticker symbol "LEV" after the merger with NGA SPAC is completed.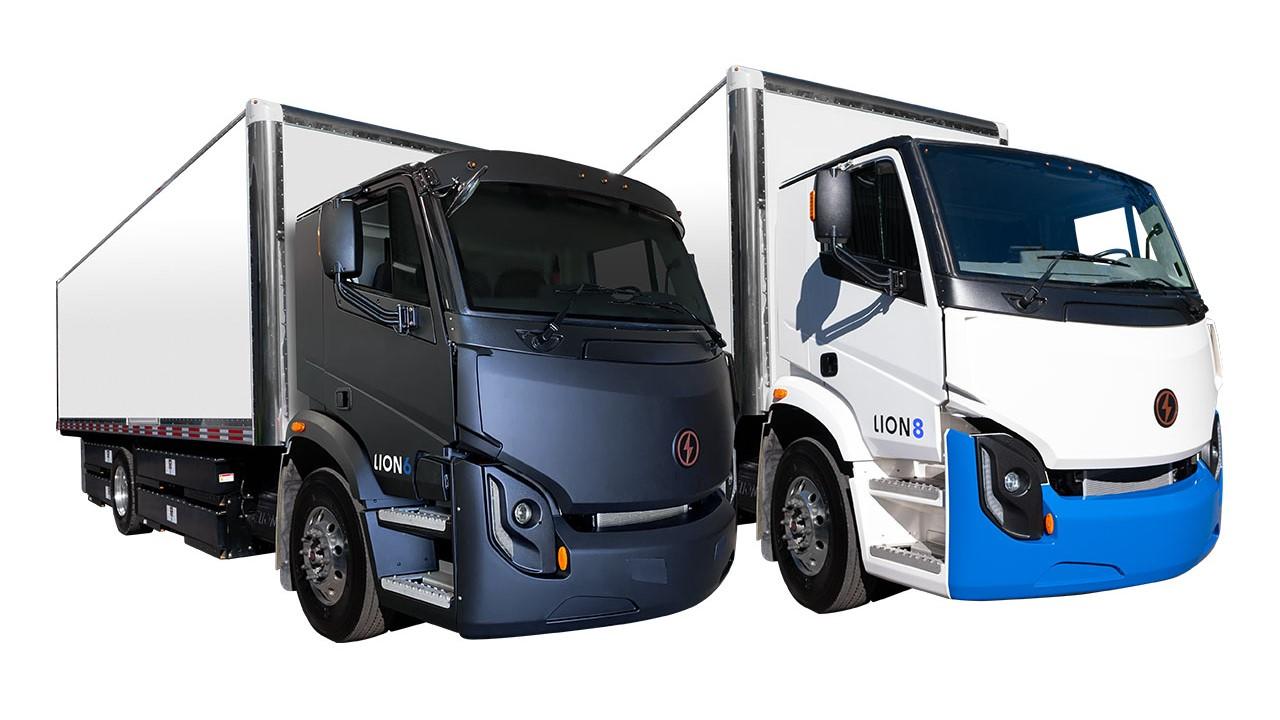 Article continues below advertisement
NGA and Lion Electric SPAC merger news
NGA SPAC and Lion Electric have kicked off a campaign aimed at securing enough shareholder support for their merger agreement. They're running the campaign on their websites with a message encouraging NGA shareholders to vote in favor of the deal. Most NGA stock investors have to approve the deal before it can close.
Recently, Lion Electric secured its largest truck purchase order to date. A customer called Pride Group Enterprises wants to be supplied with 100 units of the battery-powered Lion6 and Lion8 trucks. The company plans to deliver most of the trucks in 2021 and the remaining in 2022. Amazon is also Lion's customer. The Jeff Bezos-led online retail giant is turning to electric vehicles to reduce its carbon footprint.
Article continues below advertisement
Article continues below advertisement
Lion Electric has partnered with Geotab on a program called LionBeat. The goal is to offer data-driven solutions that will cut the cost of ownership and boost the return on investment for fleet operators using its vehicles. Electric Last Mile Solutions, the EV company going public through Forum Merger III SPAC (FIII), has a similar pact with Geotab. In addition to Electric Last Mile, Lion also competes with Chamath Palihapitiya-backed Proterra, which is also going public in a SPAC deal.
Lion Electric's IPO date
NGA SPAC plans to hold the shareholder vote on the merger deal on April 23. If shareholders give their approval, Lion stock would go public shortly after. The parties appear to have revised the original timeline that aimed to have the transaction closed by the end of March.
Article continues below advertisement
Lion Electric's stock price and valuation
NGA's stock price is about $17 currently, which gives the blank-check company a market cap of $650 million. LEV stock, which will take over from NGA stock on the NYSE, is expected to have a market value of $1.9 billion upon closing the merger.
Article continues below advertisement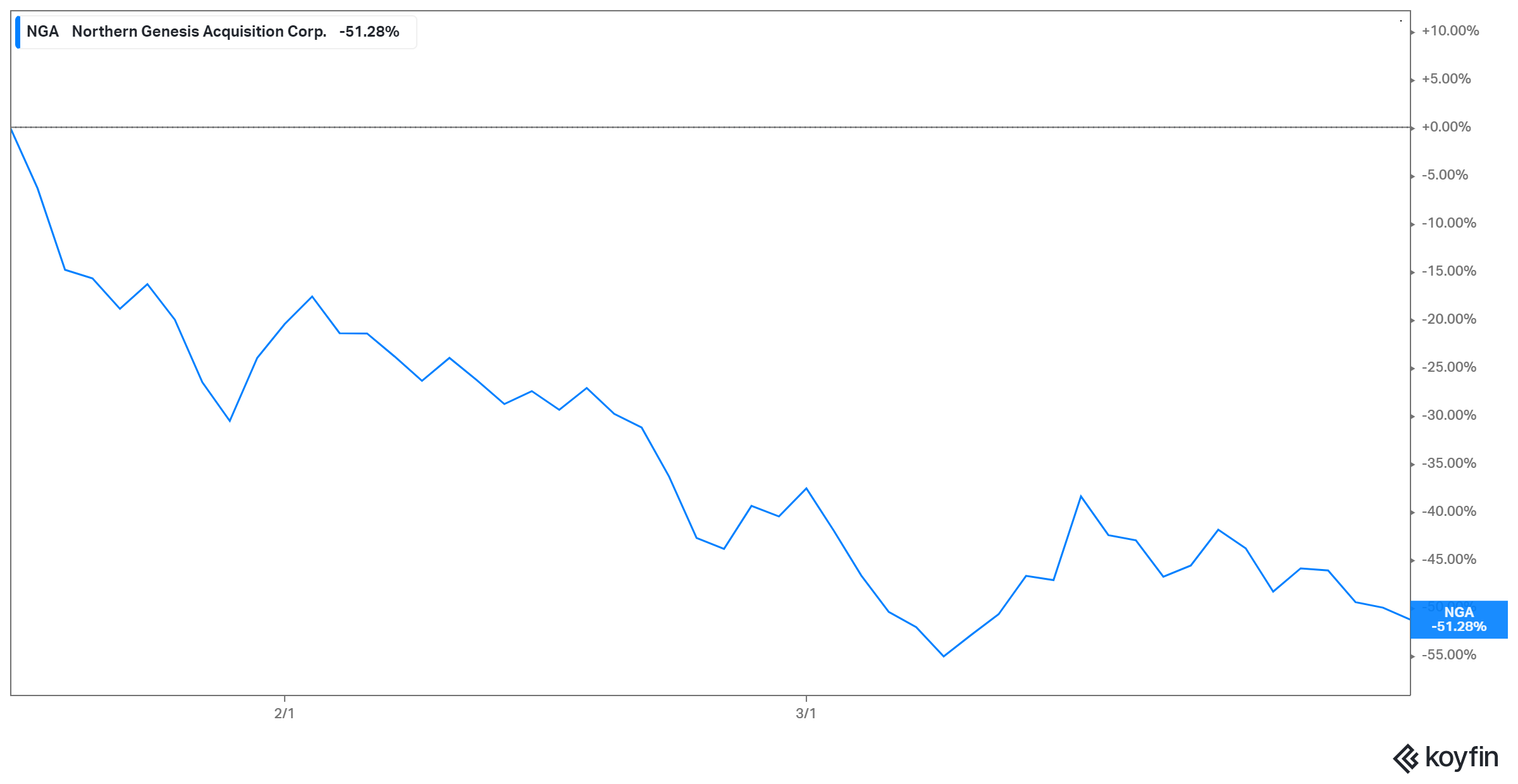 Article continues below advertisement
NGA and Lion Electric (LEV) stock forecast
Investors are becoming more interested in NGA's stock forecast as the Lion merger date gets closer. The stock has traded in the $9.60–$35.25 range since its debut. It's up 70 percent from its low but off 53 percent from its peak. There isn't a Wall Street target price to look at now. Looking at Lion's strong growth prospects, you see a bullish outlook for the LEV stock.
Is NGA stock a good buy before Lion Electric merger date?
You might find NGA stock attractive now for several reasons. First, the more than 50 percent pullback from the peak has opened a window for bargain investors to enter at a discount. However, keep in mind that SPAC stocks can be more volatile as the merger date draws near. Therefore, it would be wise to start with a small purchase and add on dips to minimize the downside risk.
Also, the risk of a significant stock dilution looks low in NGA stock. Lion Electric is set to receive $500 million in cash as part of the SPAC deal. The company expected to start making a profit in 2021. It projects a profit of about $30 million this year and more than $700 million in 2024. Therefore, Lion might not need to sell new shares soon to raise more cash to keep it going.