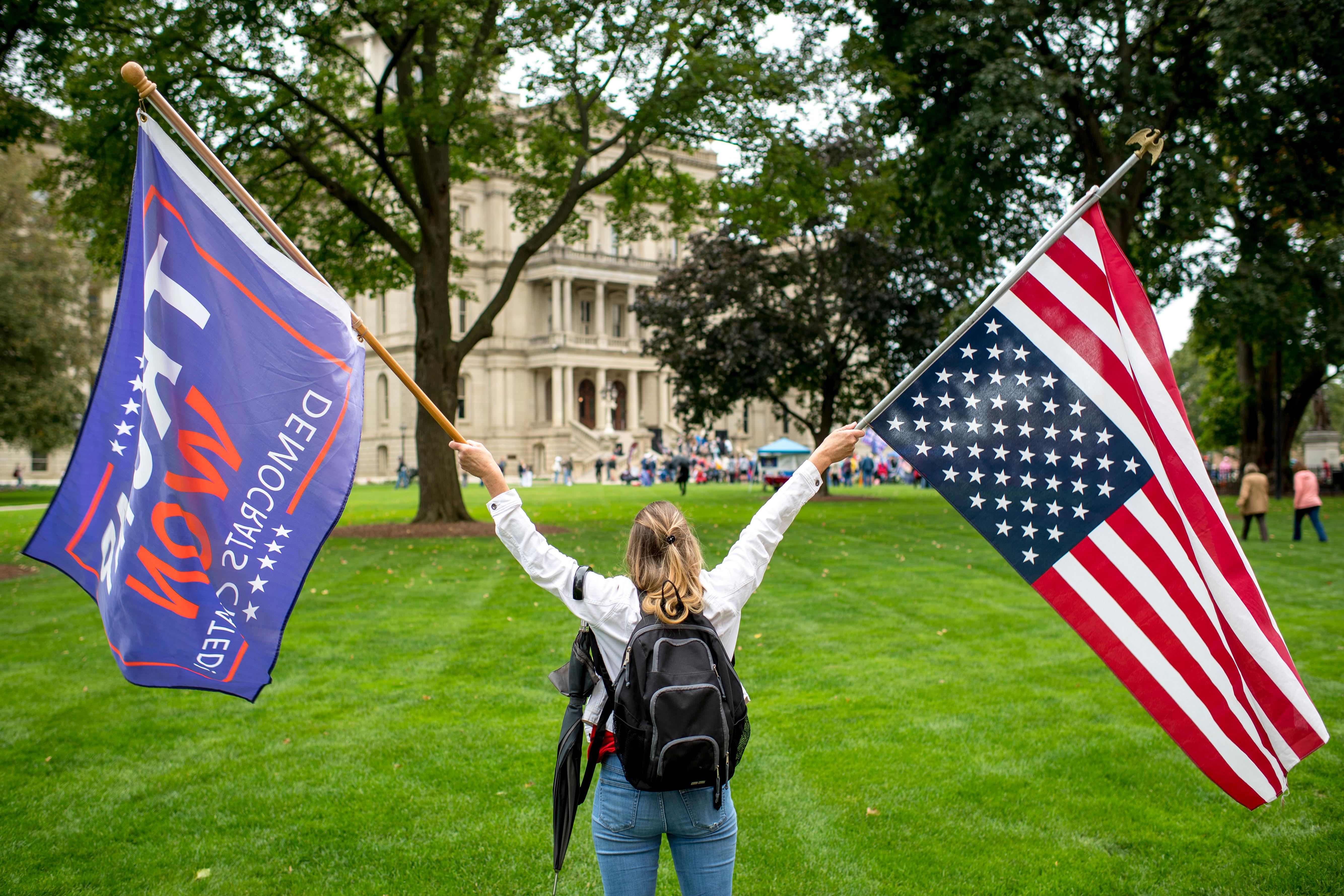 Trump's Social Media SPAC Is Facing Legal Issues Already
Former president Donald Trump is back in the limelight as he backs a social media SPAC (special purpose acquisition company) ready to hit the public market. The social media site, TRUTH Social, isn't ready for use. Still, the SPAC is underway.
Article continues below advertisement
According to certain groups, Trump's social media platform could be facing legal issues regarding its source code. Is the site legal, or will SPAC investors get caught in a courtroom battle that results in lost investments?
Trump SPAC soars in value after announcing merger target
Digital World Acquisition Corp. (NASDAQ:DWAC), a SPAC, has merged with Trump Media & Technology Group. The stock will transition to a ticker that represents the target company, TMTG.
Article continues below advertisement
Amid the merger news, DWAC stock soared. From markets opening on Oct. 21, 2021, to 10:00 a.m. the following day, DWAC shares were up 936.14 percent. Over the last five market days, the stock has since fallen 26.34 percent but remains 824.39 percent above its market value. As of mid-morning on Oct. 25, 2021, the SPAC's market cap was $2.99 billion.
TRUTH Social set to launch beta version in Nov. 2021
In Nov. 2021, TMTG plans to launch TRUTH Social, a social media platform that rivals the "liberal media consortium," as TMTG's SEC filing puts it. Twitter permanently suspended Trump's personal account on Jan. 8, 2021, and Facebook, Instagram, and YouTube indefinitely suspended him.
Article continues below advertisement
Following the merger announcement, two hedge funds that were invested in DWAC sold their positions. Lighthouse Investment Partners and Saba Capital Management reportedly did not want to be associated with Trump's company. "I knew that for Saba the right thing was to sell our entire stake of unrestricted shares, which we have now done," Saba founder Boaz Weinstein wrote to Bloomberg reporters.
Trump Media reportedly not complying with licensing agreement
According to the Software Freedom Conservancy (SFC)—a non-profit organization that provides legal services for free and open-source software projects—TRUTH Social got its source code from Mastodon, a free and open-source software that lets users run self-hosted social networks. Therefore, TMTG must comply with the license agreement, which requires offering the source code to all users.
Article continues below advertisement
"The license purposefully treats everyone equally (even people we don't like or agree with), but they must operate under the same rules of the copyleft licenses that apply to everyone else," SFC policy fellow Bradley Kuhn wrote. Kuhn added, "Today, we saw the Trump Media and Technology Group ignoring those important rules—which were designed for the social good."
Mastodon threatens legal action if Trump doesn't comply
If TMTG doesn't comply with the Affero General Public License (AGPLv3) requirements, it'll be forced to rebuild the platform or face legal action. TRUTH Social's planned beta release in November could be compromised if TMTG doesn't comply with the source code agreement. For Trump, revealing the code could invite competition and decrease profitability.
At worst, SPAC investors could lose their capital if legal processes get ugly. Recently, Bill Ackman's SPAC, Pershing Square Tontine Holdings, lost a regulatory battle with the SEC, resulting in everyday investors losing millions.