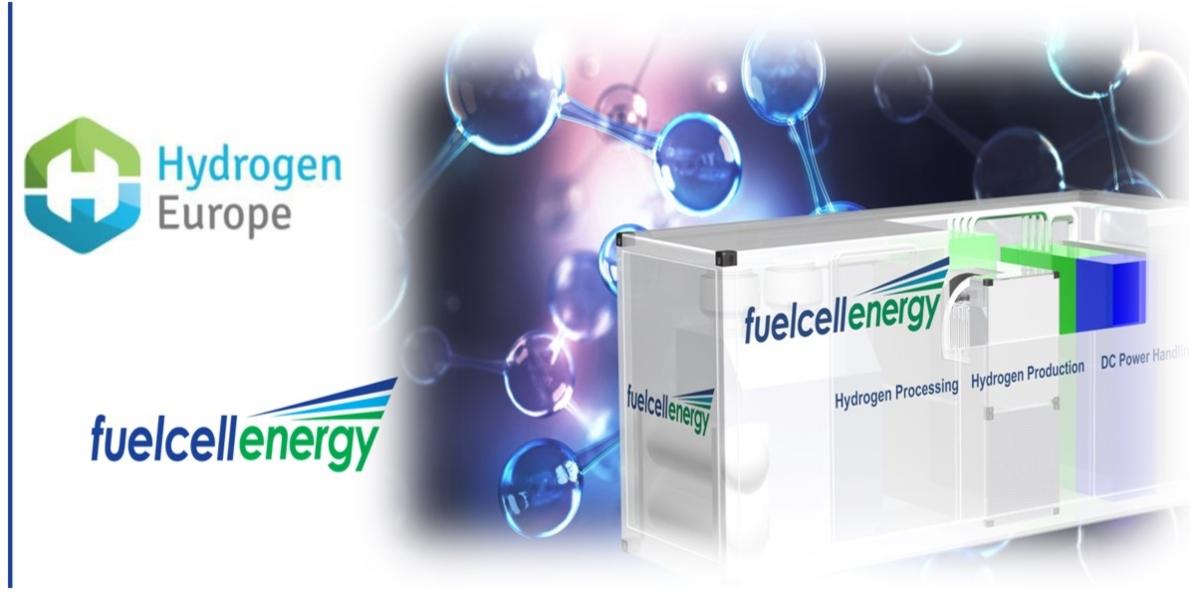 FuelCell Energy Stock Looks Expensive, Wait for Pullbacks
FuelCell Energy (FCEL) stock was down 3 percent at $17.65 on March 15 as of 10:02 a.m. ET. The stock has fallen 32 percent over the last month, but it has gained 59 percent YTD. So, what's the forecast for FCEL stock in 2021? Is it a good stock to buy or will it fall more from these levels?
Article continues below advertisement
Founded in 1969, FuelCell Energy is a fuel cell power company. The company designs, manufactures, operates, and services fuel cell power plants for electric power generation.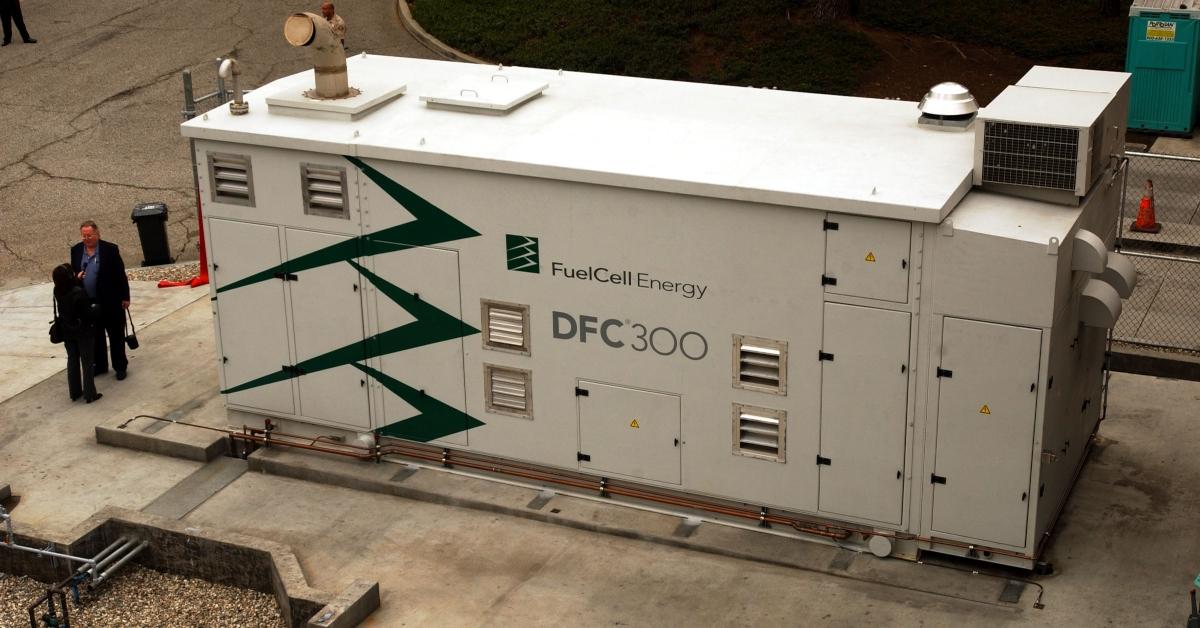 Article continues below advertisement
FuelCell Energy's Q1 earnings
FuelCell is expected to report its results for the first quarter of fiscal 2021 (quarter ended on Jan. 31) on March 16 before the markets open. The company has scheduled an earnings conference call with investors on the same day at 10:00 a.m. ET.
In the first quarter, Wall Street analysts expect FuelCell to post sales of $22.1 million, which would be 48.3 percent higher than $14.9 million in sales in the first quarter of fiscal 2020. Analysts also expect FuelCell to post an adjusted EPS of -$0.04 in the first quarter compared to -$0.20 in the same quarter a year ago. In the fourth quarter of fiscal 2020, FuelCell reported an EPS of -$0.08 on sales of $17.0 million.
Article continues below advertisement
WallStreetBets on FuelCell Energy stock
According to CNA Finance, FuelCell Energy stock might be a target of retail investors on the popular "r/WallStreetBets" Reddit group. Retail investors can trigger a new round of short squeezes in FCEL stock since it's down 40 percent from its 52-week high. GameStop and AMC Entertainment are Reddit traders' top short-squeeze targets.
FCEL's stock forecast
According to estimates compiled by MarketBeat, analysts' consensus target price is $8.50 for FCEL stock, which is 51.5 percent below its current price. Among the five analysts tracking FCEL, three recommend a hold and two recommend a sell. The highest target price of $15 is 14.8 percent below the stock's current price, while the lowest target price of $1.50 is 91.5 percent below the stock's current price.
Article continues below advertisement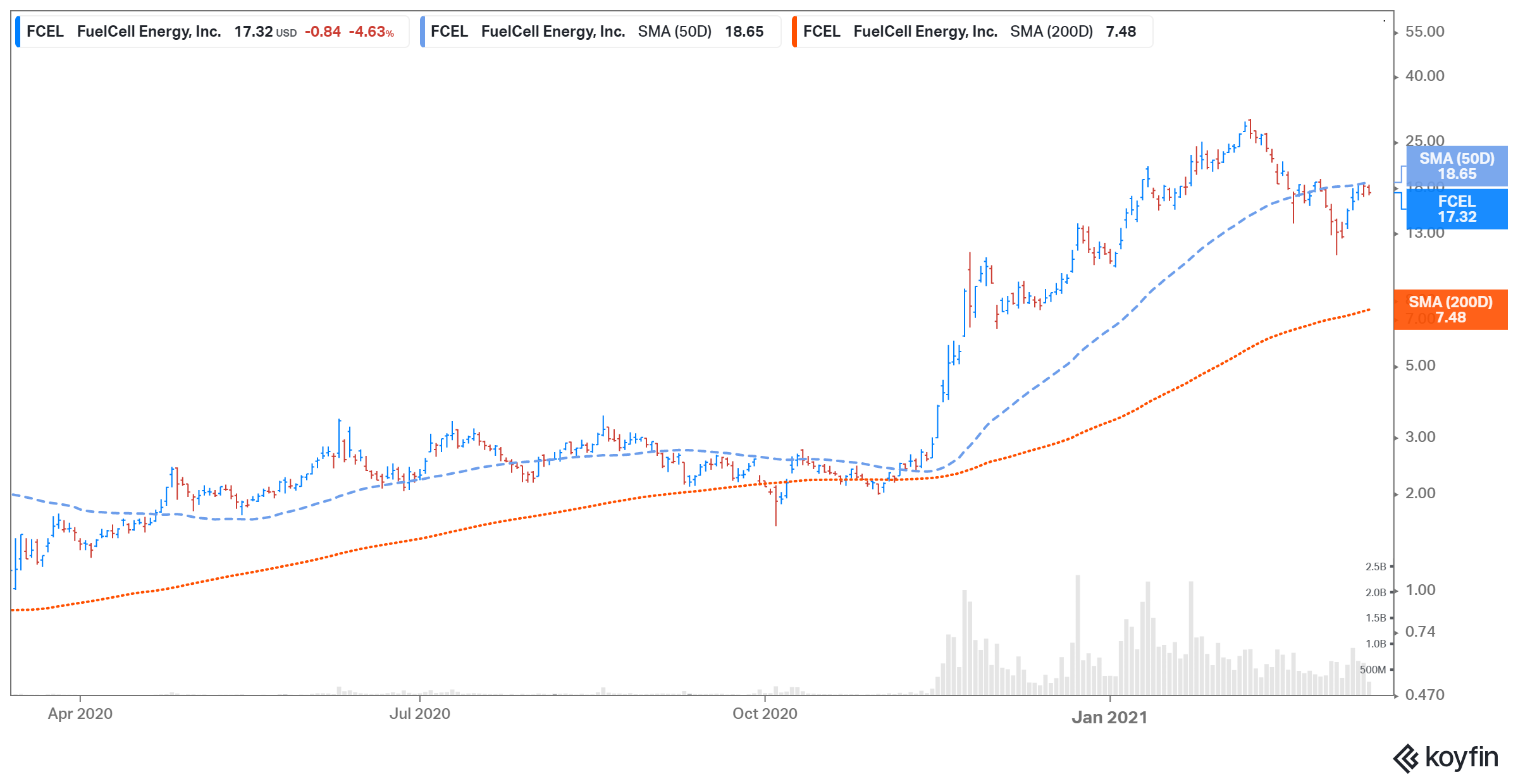 FCEL is a good green energy stock to buy
The green energy industry's long-term outlook looks very promising. The global fuel cell addressable market is set to hit $33 billion in 2027, which is up from $10 billion in 2019. As a result, the revenue opportunity is significant for green energy companies that execute well.
Article continues below advertisement
Fuel cell stocks are expected to benefit under the Biden administration. The administration plans to shift back to renewable energy projects from the Trump administration's fossil fuel policies. Biden has promised to spend nearly $2 trillion over the next four years on clean-energy infrastructure.
FCEL's NTM (next-12-month) EV-to-revenue multiple of 66.7x looks expensive in the green energy space. In comparison, Plug Power's and Bloom Energy's NTM EV-to-revenue multiples are 58.7x and 5.9x, respectively. The short-term outlook for green energy stocks looks weak because of high valuations, competition, and rising interest rates.