What's in Store for FuelCell Energy (FCEL) Stock in 2021
By Ambrish Shah

Feb. 19 2021, Updated 9:26 a.m. ET
For the fourth day in a row, FuelCell Energy stock has been in free fall. It's fallen 16.6 percent this week, and as of 4:13 a.m. ET on Feb. 19, the stock was down 5.2 percent, at $17.50. However, this year, FuelCell stock is up about 65 percent, and it's 633 percent higher than last year. So, what's the forecast for FCEL stock in 2021? Should investors buy the stock?
Article continues below advertisement
This week, fuel cell stocks Plug Power, and Bloom Energy have also fallen significantly, by 10.7 and 7.6 percent, respectively.
Why is FCEL stock falling?
FCEL stock has fallen nearly 30 percent in the last five trading days. The stock has plunged on reports that Norwegian company TECO 2030, a FuelCell competitor, is planning to build a large-scale fuel cell production facility with the help of Austrian engineering company AVL. The manufacturing facility is expected to be operational by 2022 and will produce 1,200 megawatts in fuel cells each year.
Article continues below advertisement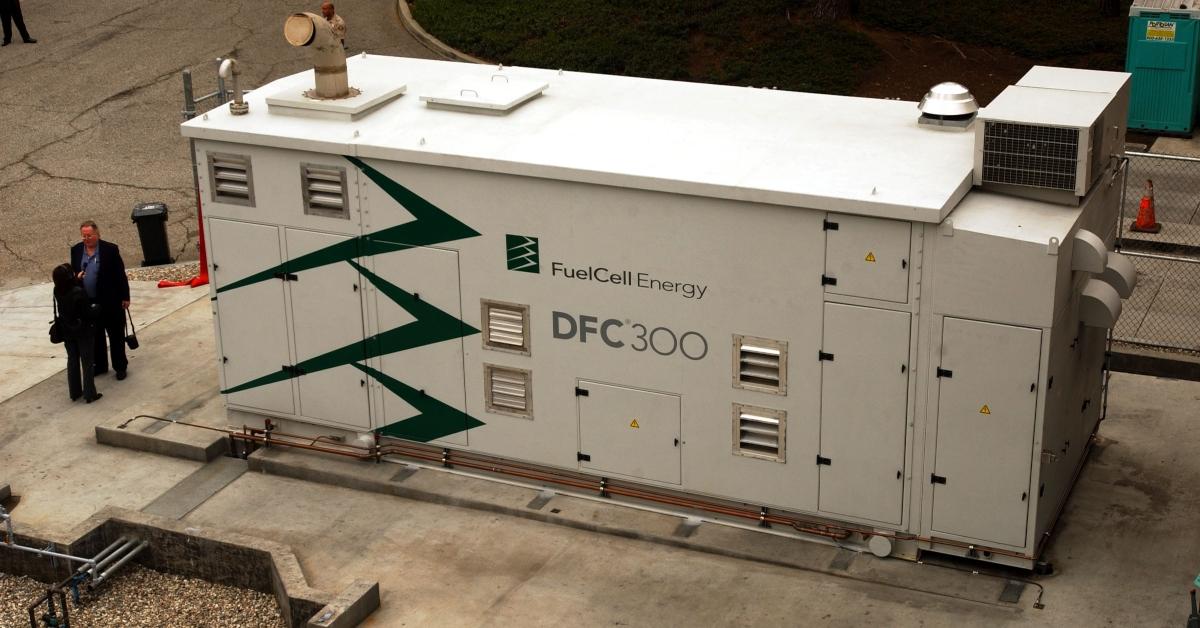 Plug Power and Bloom Energy could also face competition from TECO 2030. Bloom Energy has signed a deal with Samsung Heavy Industries to build a hydrogen fuel cell-powered ship.
Article continues below advertisement
FCEL's stock forecast
According to TipRanks, analysts' average target price for FCEl is $10.25, which is 44.5 percent below its current stock price. Of the five analysts tracking FuelCell Energy, four recommend "hold" and one recommends "sell." Their highest target price of $15 is 18.7 percent below the stock's current price, and their lowest target price of $5 is 73 percent below.
Article continues below advertisement
In Jan. 2021, Canaccord Genuity raised its target price for FCEL stock to $15 from $8.50 and maintained its "hold" rating after FuelCell reported 54 percent year-over-year growth in its fourth-quarter sales. Meanwhile, JPMorgan Chase downgraded FCEL stock to "underweight" from "neutral" but maintained its target price of $10. JPMorgan believes FCEL stock is "richly valued."
Are fuel cell stocks a good investment?
The outlook for fuel cell stocks appears to be positive. The Biden administration plans to shift back to green energy projects from the fossil fuel-friendly policies adopted by the Trump administration. Biden has vowed to reduce carbon emissions by spending nearly $2 trillion on clean-energy infrastructure. The global fuel cell market is set to grow to $33 billion in 2027 from $10 billion in 2019.
Article continues below advertisement
Should I buy FCEL stock after the crash?
FCEL's NTM (next-12-month) EV-to-revenue multiple is now 67.8x, compared with 96.9x on Feb. 10 and 11.0x a year ago. In comparison, Plug Power's NTM EV-to-revenue multiple is 70.6x. A low-cost entry to the green-energy movement, FuelCell Energy stock looks like a buy based on its huge growth potential and total addressable market.