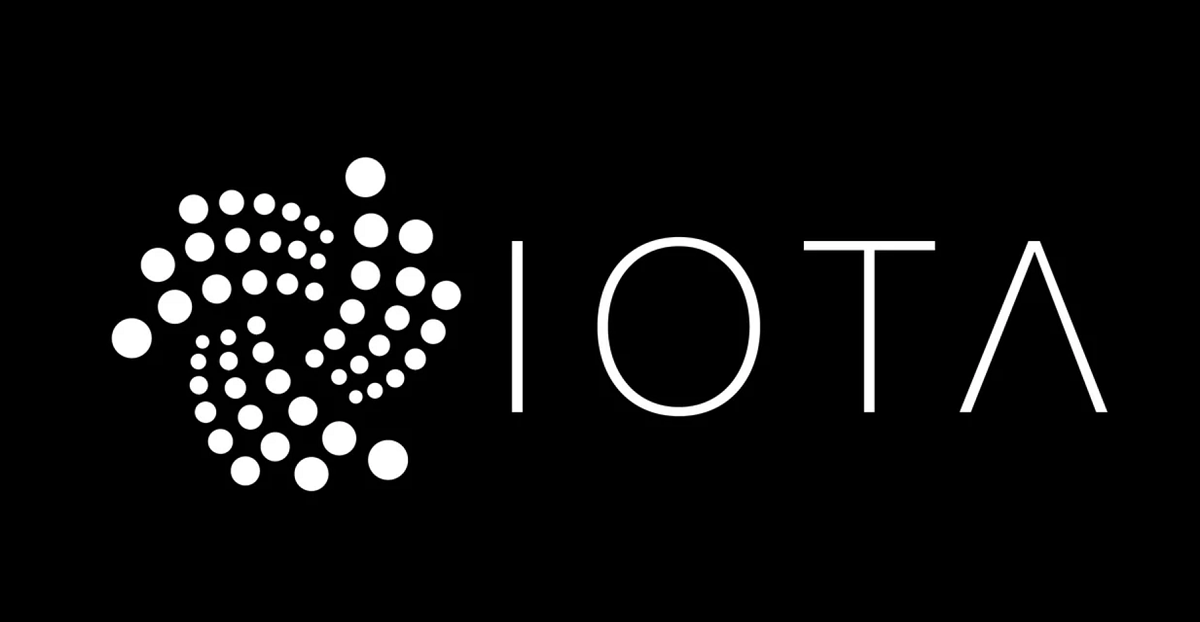 Is IOTA Crypto a Good Investment at 80% Below Its Peak?
Up until recently, MIOTA had gained about 25 percent over the past month and quadrupled year-to-date. However, the altcoin has fallen in the last few days, sinking below $1.30 in morning trading on Sep. 21, almost 80 percent below its all-time high. What's IOTA's crypto price prediction, and where will it be in 2025?
Article continues below advertisement
IOTA is a blockchain-type network designed for the Internet of Things (IoT). The network is run by IOTA Foundation, which says it can support greater transaction speeds than conventional blockchains. MIOTA is the official cryptocurrency for the IOTA network, similar to SOL being Solana's native cryptocurrency.
Will MIOTA go up, and how high can it go?
Following MIOTA's retreat, investors are wondering whether the crypto will rebound. The crypto's decline appears to be caused by profit-taking rather than investors souring on the network's prospects. Therefore, it should recover once investors seeking the next crypto to explode move in to buy the dip. MIOTA's all-time high is $5.69, attained in Dec. 2017. Its peak over the past year has been $2.68.
Article continues below advertisement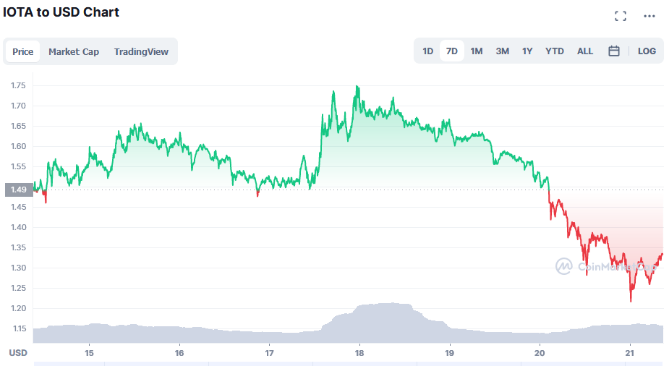 Is MIOTA a good investment?
There's a huge business opportunity ahead for IOTA. The number of IoT devices that could plug into the IOTA network is forecast to exceed 30 billion by 2025 from 10 billion in 2020. 5G technology is expected to further support growth in the IoT industry.
Article continues below advertisement
In addition to facilitating transactions between IoT devices, the IOTA network can be used for managing digital identities and product authentication. The technology can also be adopted for smart cities, electric vehicle charging, and selling mileage-based car insurance.
Article continues below advertisement
MIOTA's price prediction for 2025
With IOTA also having secured a role in building Europe's blockchain network, more investors are interested in its token. Additionally, MIOTA's fixed supply makes it attractive to risk-averse investors seeking to avoid inflation. Given these points, it would come as no surprise to see MIOTA appreciate tenfold by 2025.
Will Coinbase add MIOTA crypto?
After Coinbase added support for the meme-based Shiba token, investors are wondering whether MIOTA will be next. Cryptocurrencies usually soar when they secure a Coinbase listing, in what has come to be known as the Coinbase effect. Coinbase hasn't yet revealed plans to support MIOTA, but the exchange has been adding support for new cryptocurrencies quickly.
Currently, you can buy MIOTA with the U.S. dollar on Bitfinex, Binance, Bittrex, and eToro. Alternatively, you can exchange Bitcoin or Ethereum for MIOTA on Huobi or HitBTC.