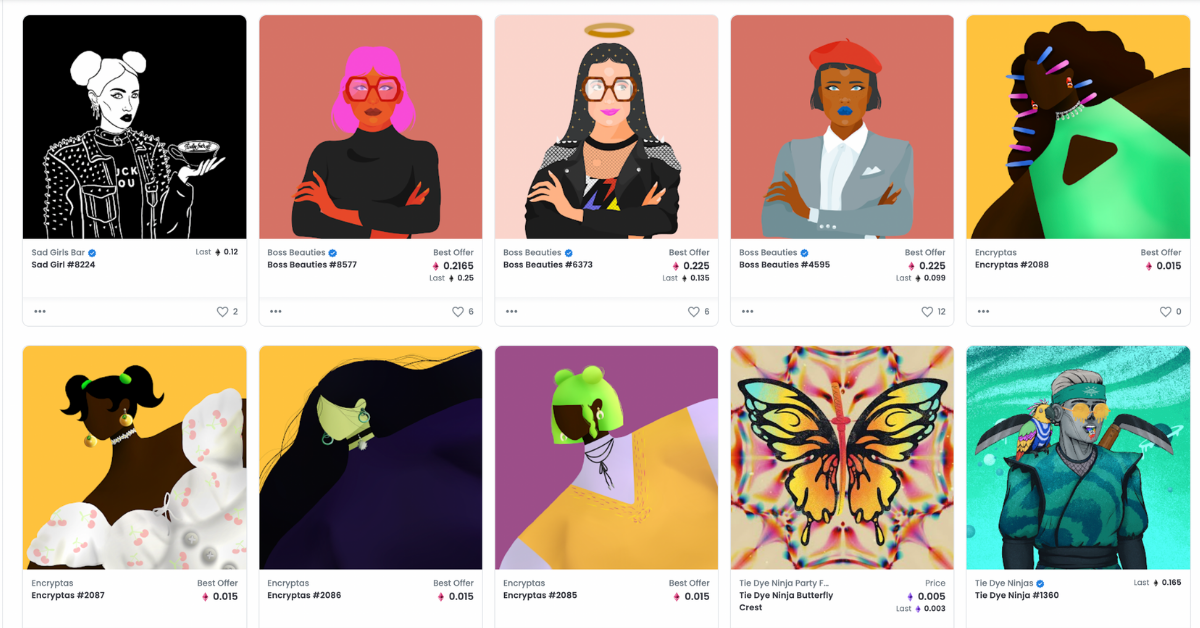 Three Ways for Investors to Make Money on NFTs
Although many people thought that NFTs were in a bubble, it seems as though others are turning into millionaires due to these unique and collectible digital assets. While some individuals confuse NFTS for JPEGs, which are digital files that don't hold any financial value, others wonder how it's possible to make money on NFTs with their utility.
Article continues below advertisement
With cryptocurrency platform Coinbase set to release its own NFT marketplace, Coinbase NFT, and financial service company Visa investing in its exposure to NFTs, institutions recognize where commerce and culture are shifting. Since most NFTs get stored on decentralized blockchains like Solana or Ethereum, users can benefit from trading, selling, or buying NFTs on marketplaces like OpenSea.
Here are three ways to make money through NFT collecting via staking/yield generating, borrowing, and "flipping," a term cryptonatives use to sell a token for a quick profit.
Article continues below advertisement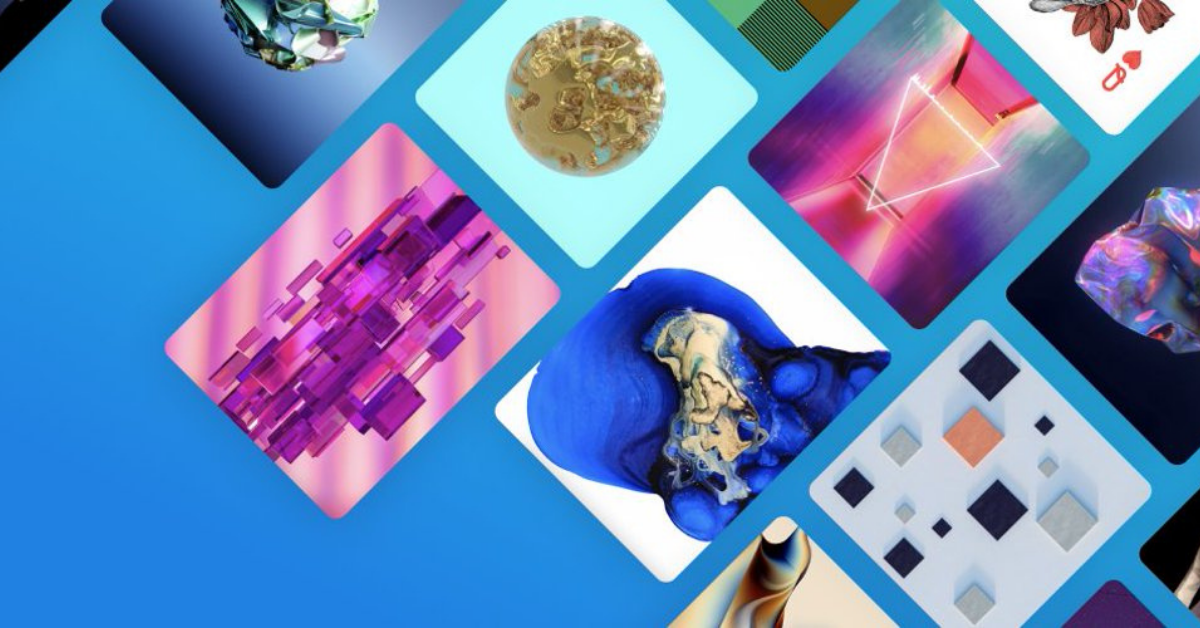 Staking NFT assets to generate yield
A more innovative way for investors to make a profit from their NFT investment is actually not selling. Instead, taking a more passive approach and investing in an NFT that can yield an ERC-20 token that can be exchanged for other currency, like fiat, can be a substantial "rainy day fund."
Article continues below advertisement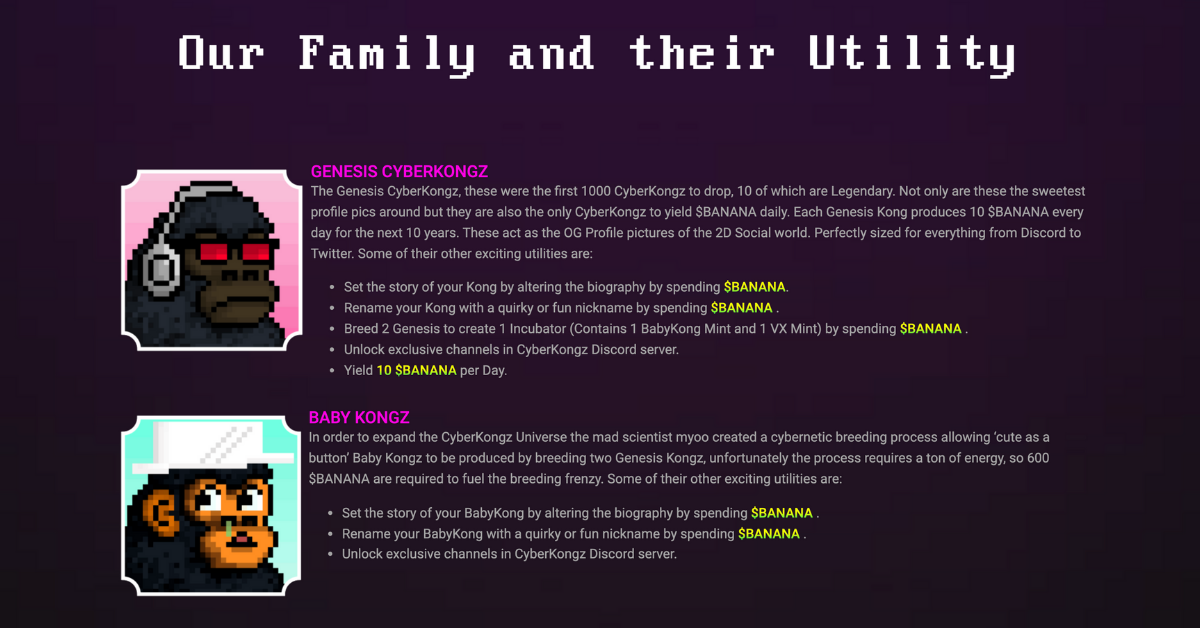 For example, the NFT collection CyberKongz contains 1,000 "Genesis Kongz," which are top-tier gorillas that yield 10 BANANA tokens a day. The BANANA token has seen an all-time high of $122.48. Similarly, the SupDucks NFT collection allows each unique SupDuck to yield 10 VOLT tokens a day.
Article continues below advertisement
These are NFTs whereby investors can passively earn capital simply by holding the token.
Borrowing and lending assets through "Scholarships" mechanism
A term coined and popularized in blockchain p2e (play-to-earn) game Axie Infinity, "scholarships" are the mechanism where new players are not only onboarded to the game but provide a revenue stream from in-game assets required to play.
Article continues below advertisement
Scholarships operate on a basis where the assets, NFTs, are managed, delegated, and loaned out to players seeking to play whereby a small percentage of their earnings goes directly to the borrower. Full autonomy and ownership of these assets allow the owner to stipulate their own terms of service.
Article continues below advertisement
This model allows the NFTs to actively be utilized and potentially earning, as opposed to sitting in inventory and diminishing earning potential. This concept revolutionized the potential utility of NFTs. Other blockchain games like Galaxy Fight Club will allow investors to "rent out" their Galaxy Fighters for similar earning potential.
A "flip" for short and long-term profit.
The most common or rather the more popularly known way for individuals to make money off of NFTs is selling. This is often easier said than done. Getting a significant return on investment isn't an easy feat. Many people who are new to the NFT scene have forged their way by concentrating their investment strategy on "flipping."
Article continues below advertisement
Requiring much research, engagement within the community, and hearing some "alpha" (information that can provide financial benefit), getting in on a potentially profitable NFT project requires time and effort. Usually, investors who rely on this approach are seeking short-term profits.
Selling NFTs is a much more active approach in making money off them since the owner is at the mercy of their NFTs remaining liquid. Maximizing profits using the "flipping" method requires maturation whereby the owner benefits from the NFT appreciating in value. Those who have profited the most from this approach didn't have short-term visions.