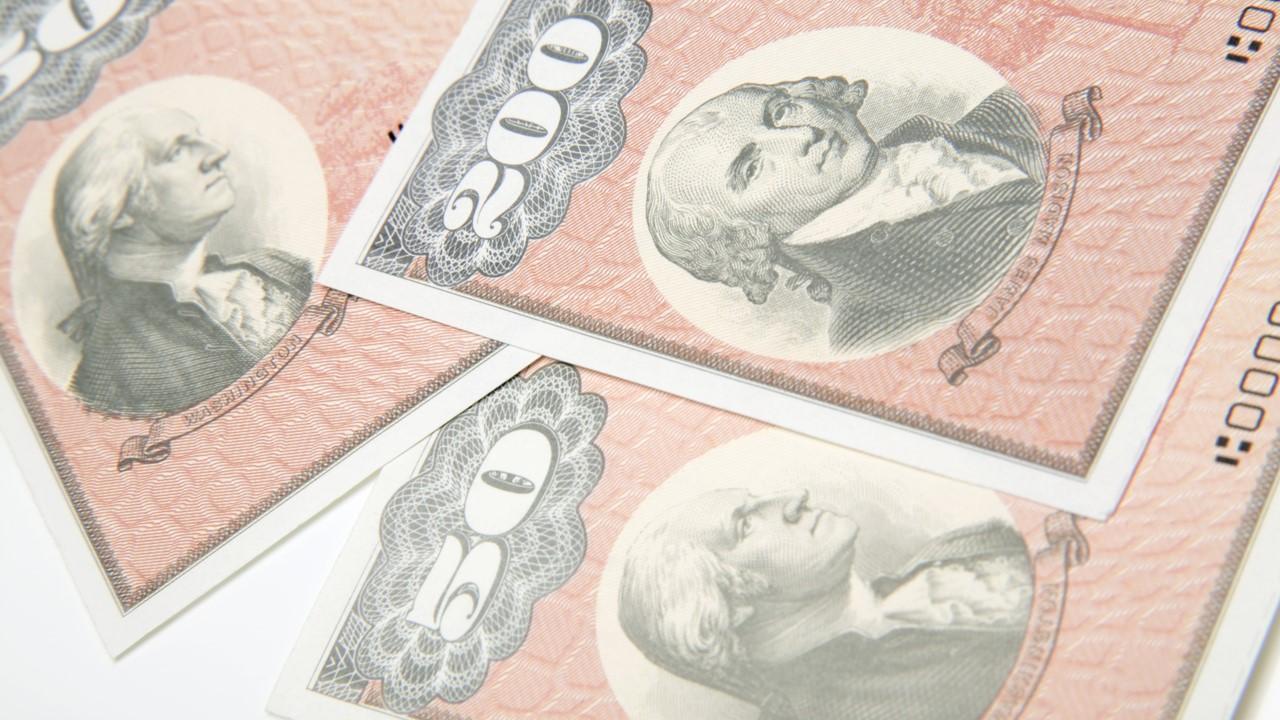 I Bond Yields Could Hit Double Digits — How to Buy the Red-Hot Investment
By Mohit Oberoi, CFA

Apr. 13 2022, Published 9:11 a.m. ET
While the global bond market is even bigger than the equity market, it doesn't have the same mindshare, at least for retail investors. However, I Bonds have been getting popular and the yields on the bonds could soon approach double digits.
Article continues below advertisement
In a world where yields on fixed-income assets trail inflation by a wide margin, an almost 10 percent yield on a fixed-income investment might sound unbelievable. The fact that it comes with federal backing, which means no risk of default, makes it even more attractive. What are I Bonds and how can investors buy them?
An I Bond is a type of savings bond.
According to the U.S Treasury Department, an I Bond is "a savings bond that earns interest based on combining a fixed rate and an inflation rate." The fixed rate on these bonds remains the same throughout the 30-year life. The variable interest rate is determined twice a year in March and September and the interest is compounded semi-annually.
Article continues below advertisement
How is the interest rate determined on I Bonds?
The variable interest rate on I Bonds is based on the trailing six-month CPI data in March and September. The rates are then reset in May and November, respectively. The bonds are designed to pay twice the trailing 12-month CPI. The bonds currently yield 7.1 percent. Looking at the March inflation reading, the yield is expected to be reset to 9.6 percent.
Article continues below advertisement
Follow these steps to buy I Bonds.
You can only buy I Bonds through the U.S. Treasury. They can be bought in electronic form through TreasuryDirect. If you don't have an account with TreasuryDirect, you need to do a one-time registration and provide the required details. They're also available in paper format but you can only buy them using your tax refund.
Article continues below advertisement
I bonds have risen in popularity over the last year. Their yields have spiked due to the multi-decade high inflation in the U.S. However, despite their almost unbelievable yield, outstanding I Bonds as of March 31, 2022, were only $57.2 billion, which is around 25 basis points of the total U.S. debt held by the public.
One reason I Bonds haven't been that popular among retail investors is that many financial advisers don't recommend I Bonds to their clients since they don't pay any commissions. Berkshire Hathaway chairman Warren Buffett has expressed disdain against analysts and financial advisers for a reason.
Article continues below advertisement
How many I Bonds can you buy?
The second reason why I Bonds sales are a fraction of other Treasury bonds is because of the limitation on how many an individual can buy. You can only buy $10,000 worth of these bonds in a year, while a married couple can buy only $20,000 in a year. You can buy an additional $5,000 in paper bonds through your tax refund.
Article continues below advertisement
I Bonds can't be redeemed within one year.
Another disadvantage with I Bonds is the lack of liquidity. They can't be redeemed within one year. If you opt to redeem them within five years, you would lose interest for the preceding three months.
Article continues below advertisement
You can report the interest on these bonds for tax purposes every year or defer it to redemption or maturity. There are tax advantages if you use the bond proceeds to pay for higher education.
Are I Bonds a good investment?
While the next reset for I Bonds could approach 10 percent, you have to take a long-term view since the bonds are quite illiquid. Many people think that U.S. inflation might have peaked. This would mean that a year from now, the bonds would pay much lower interest than they are doing now.
Article continues below advertisement
That said, a bond that offers you yields that are twice the prevailing inflation looks like a good bet. If you want a long-term debt allocation to your portfolio and are concerned about inflation eating into your real rate of return, I Bonds would fit the bill.