Gary Vaynerchuk's Net Worth Keeps Growing With His Global Reach
Gary Vaynerchuk is a digital media entrepreneur with numerous lucrative business projects. What's his net worth as a serial entrepreneur?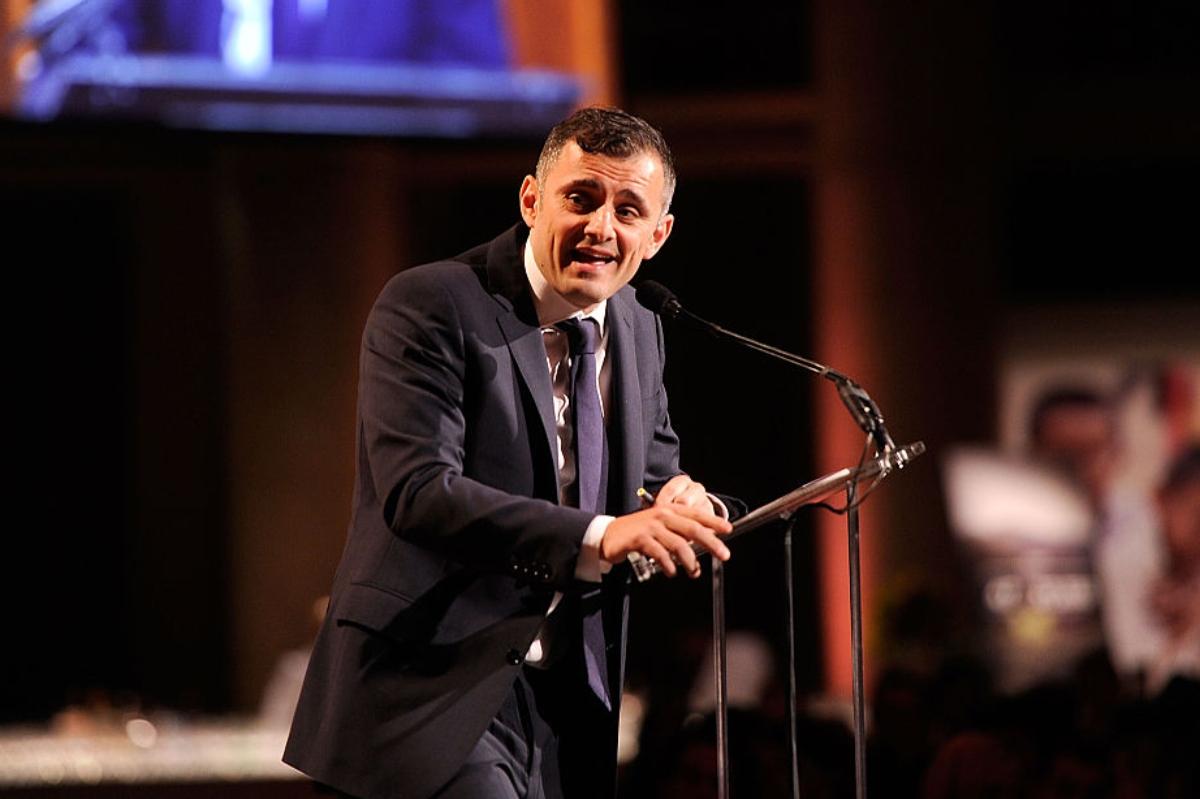 Today, Gary Vaynerchuk is a serial entrepreneur who has built up a number of lucrative businesses as well as a large social media following. Vaynerchuk, or "GaryVee," as he is more often called, spent years growing his family's liquor business before pivoting to the wildly successful speaker, author, social media personality, and digital entrepreneur he is now. What's his net worth in 2022?
Article continues below advertisement
Article continues below advertisement
Gary Vaynerchuk
Businessman, Entrepreneur, and Author
Gary Vaynerchuk is a Belarusian-American entrepreneur who runs the full-service advertising agency, VaynerMedia. He maintains a number of active social media channels with millions of followers who look to him for business and investment advice. As the owner of a large NFT collection and the founder of a new NFT-based restaurant, he has authored multiple bestselling books and has his hand in many creative media pursuits.
Birthdate: November 14, 1975
Birthplace: Belarus (part of the former Soviet Union)
Education: BA from Mount Ida College
Spouse: Lizzie Vaynerchuk
Children: 2
Gary Vaynerchuk has been a lifelong entrepreneur.
Vaynerchuk pursued business even as a child with a lemonade franchise. As a young adult, he took his father's brick-and-mortar liquor store into the digital world by creating an e-commerce platform for alcohol.
Article continues below advertisement
In 2008, Vaynerchuk made a keynote speech at Web 2.0. Since then, he has been writing bestselling books about media and marketing. He has built up his multimillion-dollar net worth and has become an angel investor in major companies like Facebook, Twitter, Tumblr, and Venmo.
GaryVee was named to Crain's New York Business 40 Under 40 in 2015. Forbes also named him one of its Top Social Media Influencers in 2017.
Article continues below advertisement
Article continues below advertisement
Vaynerchuk's website states that he has over 12 million followers across social media platforms including Instagram, YouTube, LinkedIn, Spotify, and more. Vaynerchuk created #AskGaryVee, a YouTube question-and-answer show. He hosts The GaryVee Audio Experience, a top 100 business podcast that draws from #AskGaryVee episodes, keynote speeches, and other conversations around business and investing.
Gary Vaynerchuk's net worth is approximately $200 million.
As a digital media powerhouse, Vaynerchuk currently has an estimated net worth of $200 million, according to Celebrity Net Worth. Given his numerous successful businesses and income streams, that figure could be on the low side.
Article continues below advertisement

Article continues below advertisement
GaryVee is a big fan of NFTs.
Vaynerchuk started a collection of NFTs called VeeFriends. He designed VeeFriends to be a community. Those who purchase from the VeeFriends NFT collection get access to the community and to his conference VeeCon.
Article continues below advertisement
The first VeeFriends NFT collection contained 10,255 tokens, and each token gives the holder access to VeeCon for three years. The inaugural VeeCon will be held on May 19–22, 2022. According to VeeFriends, Vaynerchuk personally drew each of the 268 VeeFriends characters.
People can buy the VeeFriends tokens directly from VeeFriends.com, although they're also for resale on Rarible and OpenSea.
Article continues below advertisement
Article continues below advertisement
Vaynerchuk has been developing "the first NFT restaurant." It's expected to be a physical restaurant where people can gain admission by purchasing NFTs. They will still need to pay for food and drinks at the restaurant in USD, but the NFTs grant access to the 10,000 square-foot space and the dining experience at the Flyfish Club.