Rarible Allows You To Create NFT Art and Sell It — Here's How
NFT art can be created using platforms such as Rarible and OpenSea. Here's everything you need to know about making a NFT and selling it.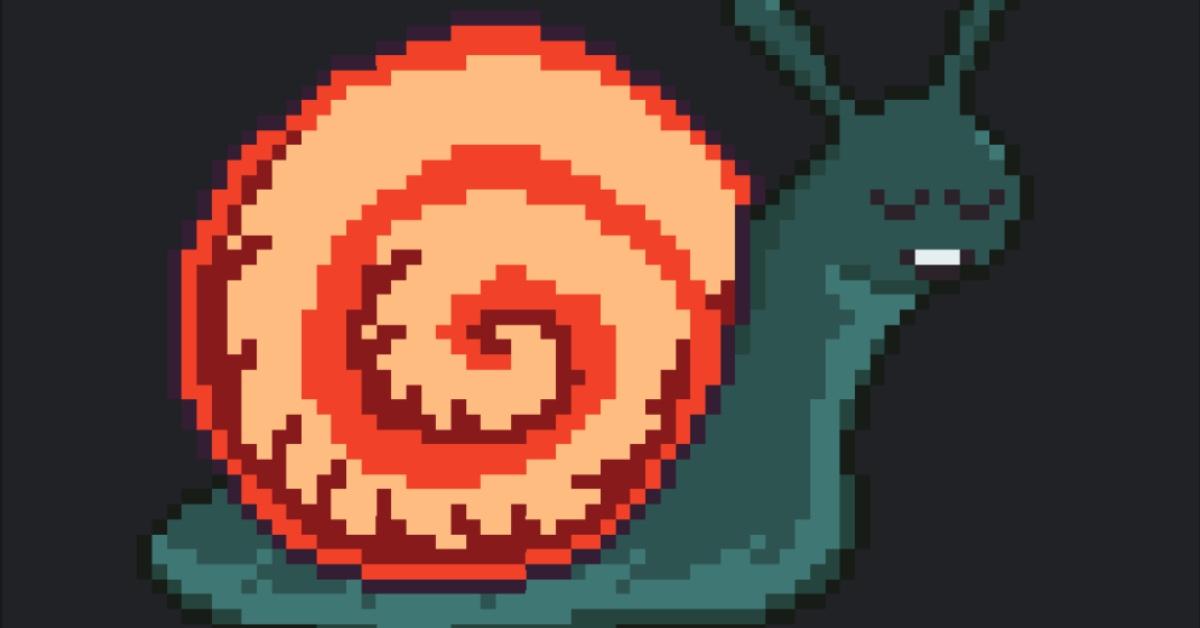 With NFTs (non-fungible tokens) selling for as much as $69.3 million, it's no surprise people are taking an interest in learning how to make NFT art to sell. NFTs are becoming increasingly popular, and not just among "techies." Billionaire Mark Cuban, often recognized as the owner of the NBA's Dallas Mavericks team, has built up his own collection of NFTs, and stores it on Lazy.com.
Article continues below advertisement
Article continues below advertisement
Some well-known entertainers such as actor Elijah Wood and music mogul Jay-Z are also involved in the NFT space, buying and selling them on platforms that support the operation. If you want to know how to create NFT art and where you can sell it, read on.
Before you can begin creating NFT art, you'll need a digital wallet.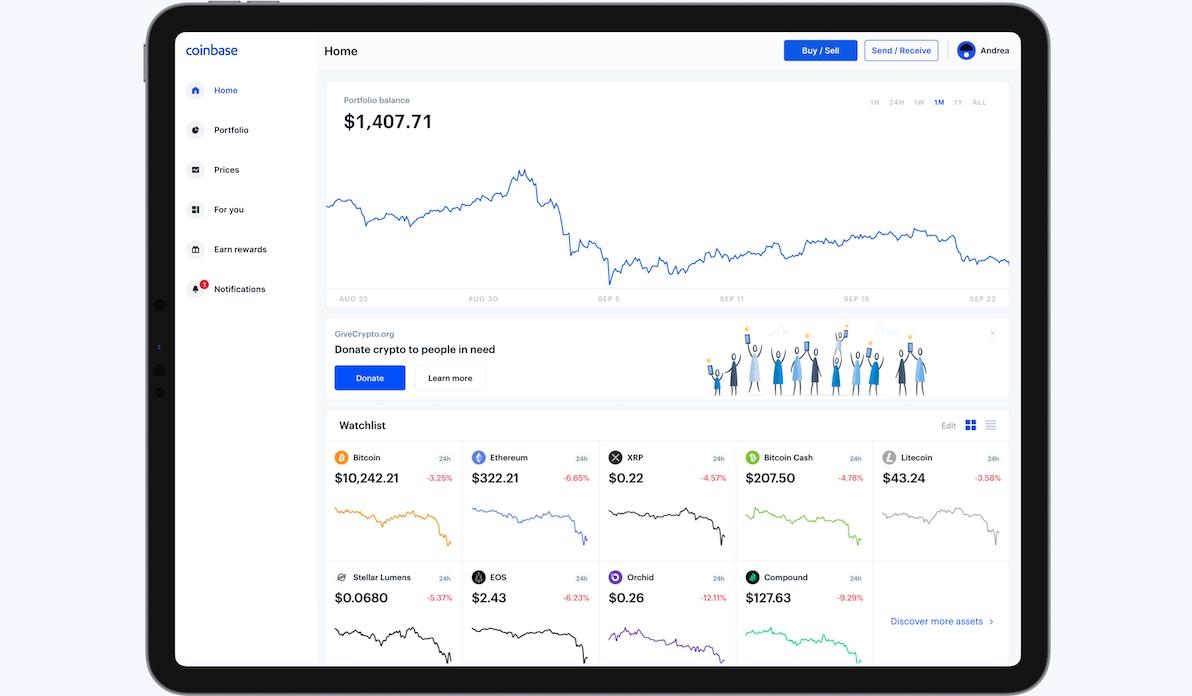 Rarible.com is one platform that can be used to create NFT art and even list it for sale. Before you enter the site, however, you'll need to sign in with your digital wallet. Some of the digital wallets Rarible.com supports include:
Torus
Blocto
Portis
Coinbase
MyEtherWallet
Fortmatic
Mobile Wallet
Article continues below advertisement
Before selecting a cryptocurrency exchange platform to use to create your digital wallet, be sure to conduct some research first. Coinbase is one of the more popular cryptocurrency exchange platforms, though it doesn't support all coin types.
Once you've selected the platform to use, you'll need to set up your wallet, which will then provide you with access to Rarible.com.
Now, it's time to make your NFT art — here's how.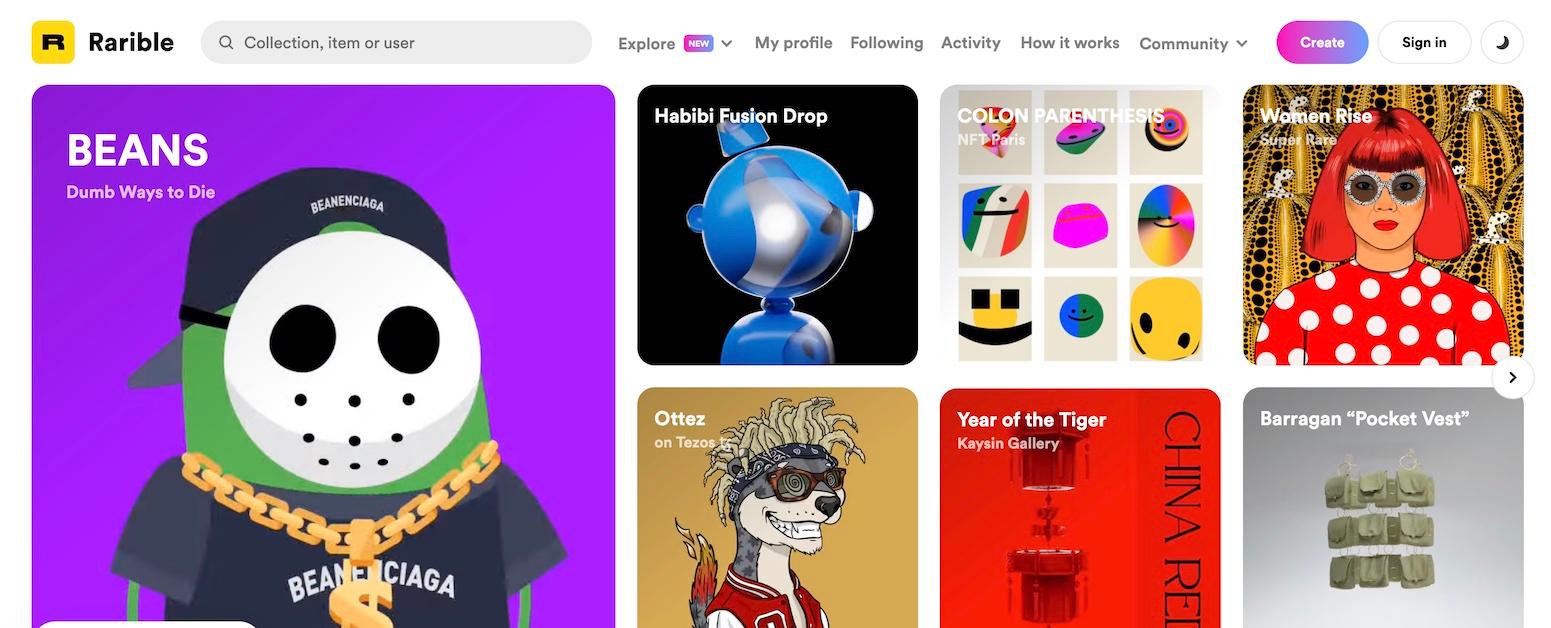 Rarible.com is one platform that supports the creation of NFT art — there are others that now support it as well. Once you connect your digital wallet to Rarible.com, you should see a page that lists various NFTs for sale. To continue with creating your own NFT art, follow these steps:
Article continues below advertisement
Article continues below advertisement
1. Click "Create Collectible" in the top right corner of your screen.
2. Next, choose "Single" for an ERC-721, as this is what Rarible.com recommends.
3. Upload your image. Rarible.com supports JPG, PNG, GIF, WEBP, MP4, or MP3 with a max size of 30MB.
Article continues below advertisement
4. Set your instant sale price. This works similarly to "Buy it Now" on eBay. Prices are listed in Ether. As of Nov. 23, 1 Ether was equivalent to $4,203.77, though the price fluctuates.
5. Next, you'll need to enter key details for your NFT art, including the name, description, royalties, and properties.
Article continues below advertisement
6. Click "Upload Files" followed by "Mint Token." This allows the NFT to be created on the blockchain.
7. Finally, you'll be asked to sign the sell order, and your NFT will then appear on your profile page.
In addition to Rarible.com, OpenSea allows you to create NFT art and list it for sale.
Article continues below advertisement
However, you need to be aware of minting fees when selling NFTs.
Minting is essentially when the NFT published, so you can think of minting fees as publishing fees. Minting fees can be pricey depending on the platform you're using to sell NFTs.
NFT platforms that are based on the Ethereum blockchain such as Rarible and OpenSea, are known to have costly minting fees. However, there are platforms on different blockchains that have little to zero gas fees.
FTX and Solanart are two of the top NFT marketplaces on Solana with very cheap minting fees.
Where can I list an NFT I created?
The marketplace you minted the NFT will be where you list it. Depending on the platform you published, you can only list that NFT on other compatible platforms. So, if you created an NFT on Rarible, you can also list on OpenSea because they both run on Ethereum.
This is helpful for when someone purchases your digital collectible on one platform and wants to resell it on another compatible marketplace.