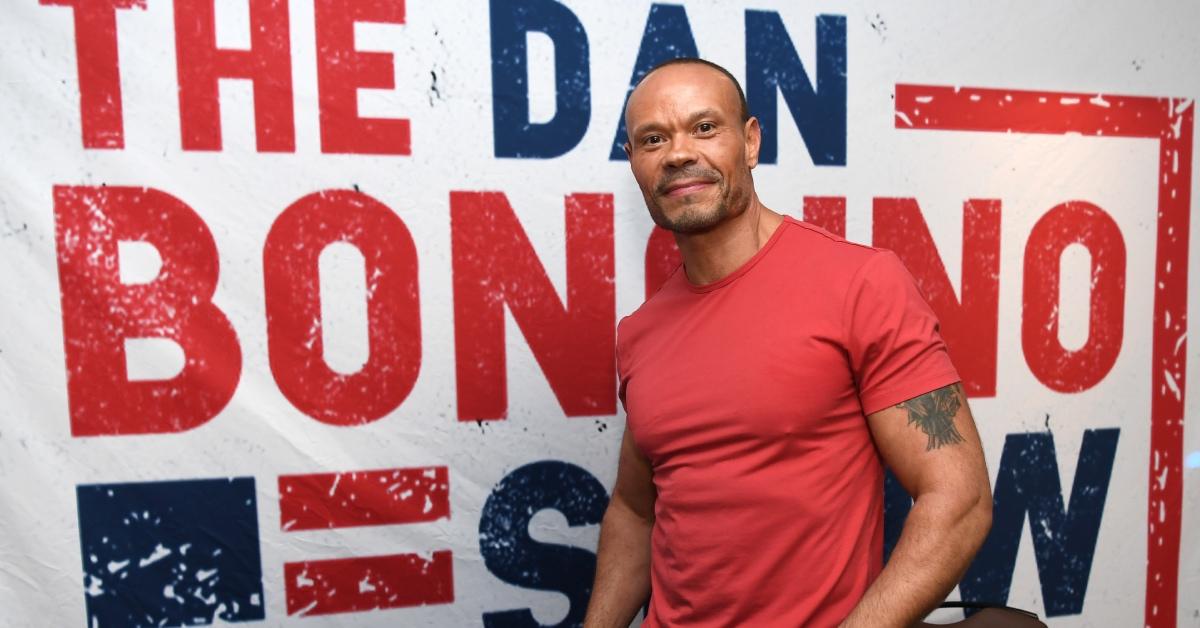 Dan Bongino Is Worth Millions, but It Didn't All Come From Broadcasting
As the host of Fox News Channel's Unfiltered, Dan Bongino is liable to tackle some of the most controversial headlines hitting tabloids today. From the Chinese spy balloon to President Joe Biden's performance, Bongino's persona certainly coincides with the show's name.
When he isn't hosting Unfiltered, you can catch Bongino hosting his weekday radio show, The Dan Bongino Show, which runs from 11 a.m. to 2 p.m. EST.
Article continues below advertisement
Article continues below advertisement
With several popular shows and book deals under his belt, people often question Bongino's net worth. Keep reading to find out more about how the Fox News host made his money, plus a few facts even the biggest Bongino fans probably don't know.
Daniel John Bongino
Radio show host, political commentator, and author
After landing a role as a political commentator for Fox News, Dan Bongino worked his way up in rank. Today, he hosts two shows, The Dan Bongino Show as well as Unfiltered.
Birthdate: Dec. 4, 1974
Birthplace: New York City, N.Y.
Education: Earned his BS and MS from Queens College, and MBA from Pennsylvania State University
Political Affiliation: Republican
Spouse: Paula Andrea
Kids: 2
Article continues below advertisement
How did Dan Bongino make his money?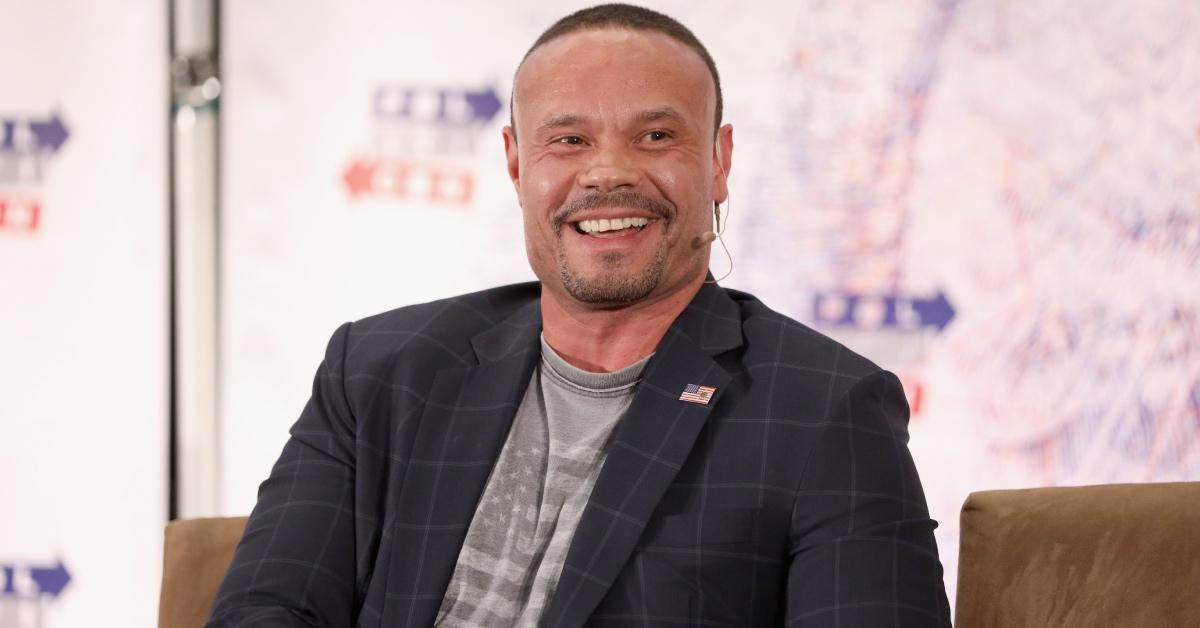 Before stepping into the role as a broadcaster, Bongino worked as a New York City police officer. Then, he went on to serve as a U.S. Secret Service agent.
In 2011, Bongino decided to run for the U.S. Senate before joining Fox as a contributor to the network in 2019.
The 46-year-old is also a published author and has released several books.
In his most popular book, Life Inside the Bubble: Why a Top-Ranked Secret Service Agent Walked Away from It All, Bongino opens up about working as a Secret Service agent for 12 years before ultimately deciding to resign from the job and run for office.
"Follow his experiences inside the Washington DC 'Bubble' and uncover why a government that includes the incredibly dedicated people he encountered while within it continues to make tragic mistakes," the book's summary states.
Article continues below advertisement
Article continues below advertisement
From it all, Bongino has grown his net worth to around $10 million, according to Celebrity Net Worth.
Article continues below advertisement
Is Dan Bongino married?
The conservative political figure has been married to Paula Andrea for more than 20 years. The couple has two daughters, Isabel and Amelia.
According to the Severna Park Voice, the pair met on a blind date at Sullivan's in New York City just two weeks before the terrorist attacks on Sept. 11, 2001.
Article continues below advertisement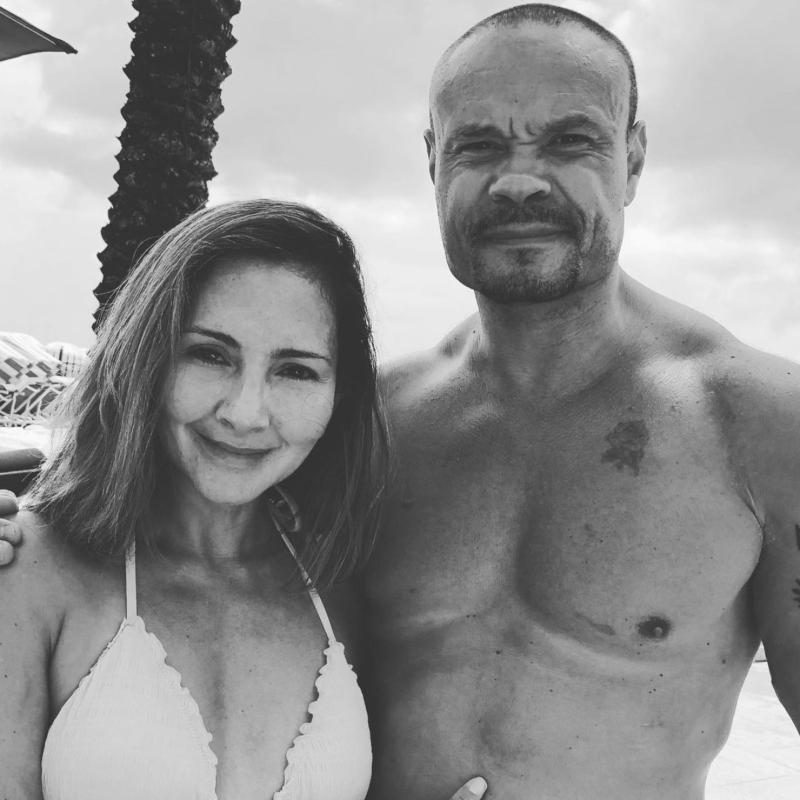 Article continues below advertisement
"I kept calling her at her office over and over," he told the outlet. "Paula literally worked at Ground Zero at the Securities Industry Association. So I was worried, really panicked."
The two eventually tied the knot, and though winning Paula's heart proved easier, getting his wife's Colombian mother's approval was a much harder task.
"The first time Paula's mom met me she didn't like me," he said. "It was like standing in court before a very strict judge. It was only years later when I caught her saying something nice about me when I walked in from another room that I finally knew she liked me."
Article continues below advertisement
Article continues below advertisement
Does Dan Bongino have cancer?
In 2020, Bongino discovered a large tumor on his neck, which he thought wasn't cancerous. However, after a series of MRIs and medical tests, the father-of-two was diagnosed with Hodgkin Lymphoma.
In October 2020, Bongino underwent surgery to remove the tumor from his neck. He updated his Instagram followers about his recovery process and said, "I'm out of surgery and I feel good. They removed the whole tumor from my neck. The bad news is, it looks like lymphoma. The good news is, there are treatment options. Either way, we'll be OK."
On Feb. 5, 2021, Bongino updated fans that he had completed treatment for Hodgkin Lymphoma. "It was a tough road. It's all over. I hope," he posted alongside a video of himself ringing a bell, signaling he was done with his round of treatments.