Jesse Watters Is Keeping Busy With Two Shows on Fox News
Jesse Watters is now hosting 'The Five' and 'Jesse Watters Primetime' on Fox News — what else is Watters doing today? Here's an update!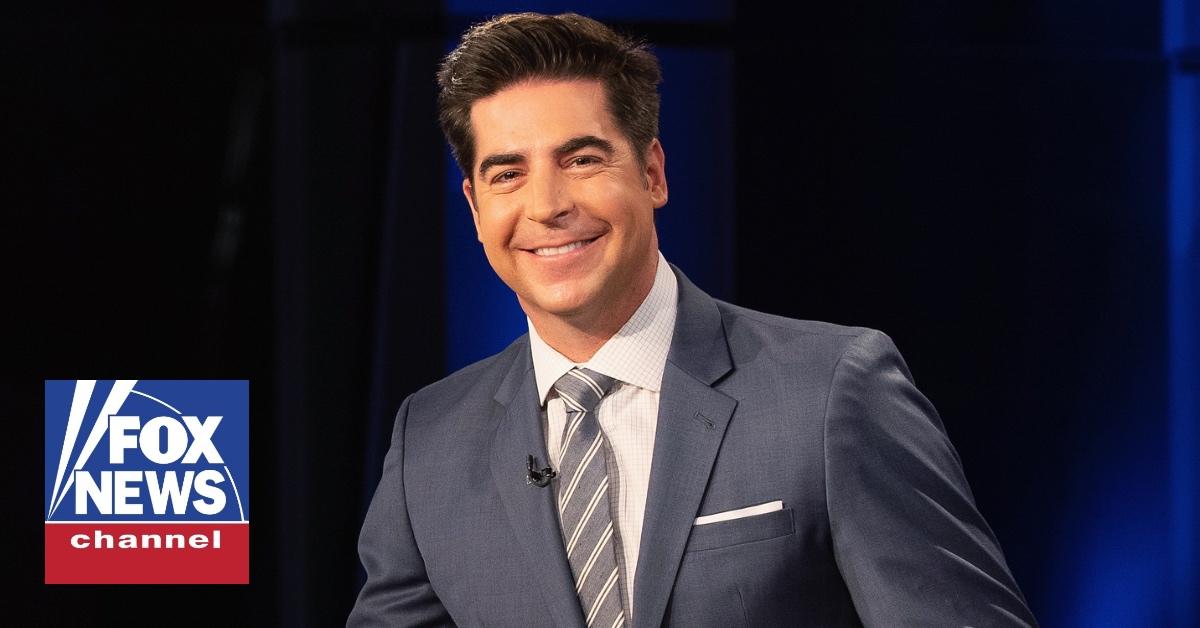 Political commentator and author Jesse Watters is keeping busy. Along with co-hosting The Five alongside Greg Gutfeld, Dana Perino, and Jeanine Pirro, he is also the host of his nightly show, Jesse Watters Primetime.
He is also happily married to former Fox News producer Emma DiGiovine, who worked on his show before they tied in the knot in 2019.
Article continues below advertisement
Article continues below advertisement
As one of the most popular personalities on Fox News, viewers are always curious about what Watters is up to — on and off the screen. Here is the latest on Watters' professional and personal life!
In April 2022, Watters suffered a back injury — but he is doing better!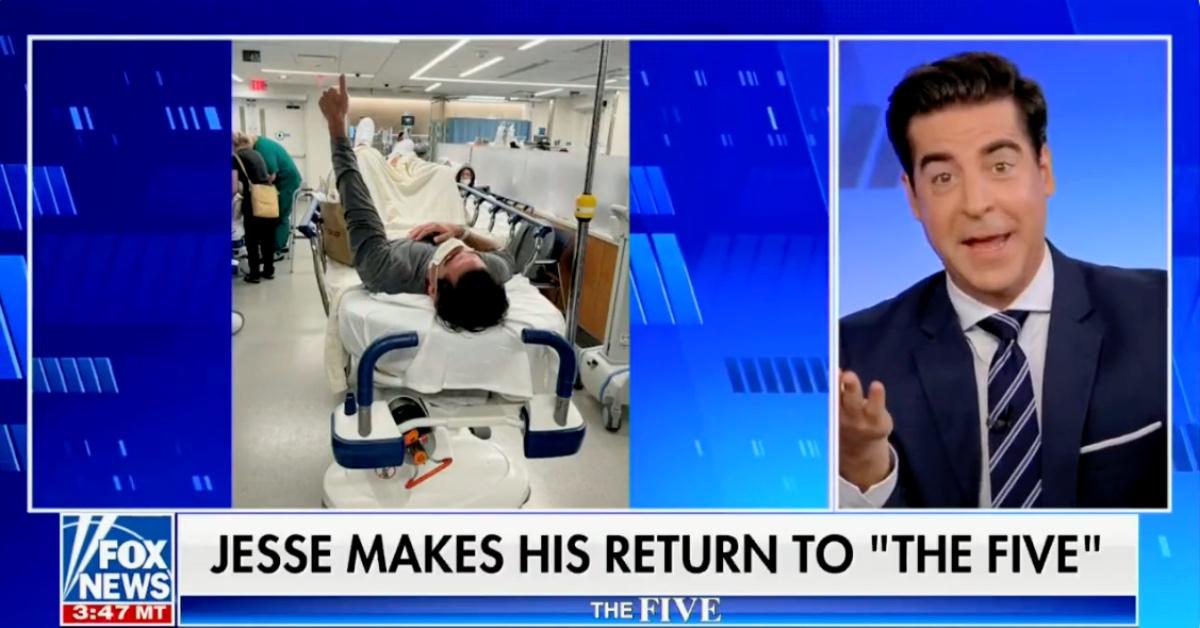 On April 25, Watters returned to Fox News to reclaim his post as host and co-host of two Fox News shows after suffering a back injury.
Watters shared with fellow hosts on The Five that he had thrown his back out and had to be transported to the emergency room via ambulance
Article continues below advertisement
Jesse Watters also made headlines for comments he made about his now-wife.
During an episode of The Five, which aired on April 11, Watters recollected back to the time when he was trying to get his now-wife's attention, Emma DiGiovine.
According to People, the Fox News host said that after he let the air out of her tires, "She couldn't go anywhere. She needed a lift. I said hey, you need a lift, and she hopped right in."
Article continues below advertisement
Article continues below advertisement
In the midst of all the laughing going on between the hosts, Watters then went on to say that his wife wasn't aware of the story but that she would now know of it.
A fellow co-host then joked by comparing Watters to the Zodiac killer. In his defense, Watters said the story had a happy ending, "we're married!" Due to the backlash, Watters admitted that the whole story was a joke, although he says that part of the clip was edited out.
Watters is the proud dad of three kids.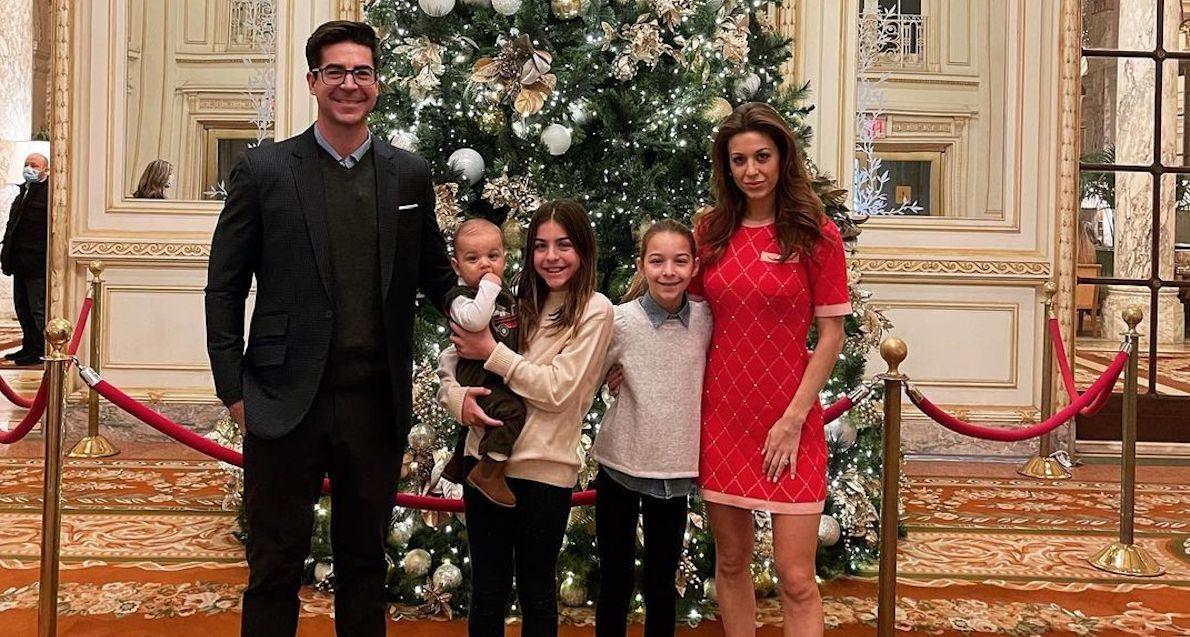 Watters' social media is a mix of photos from his job and his home life — and he is especially proud of his three kids. The TV personality has twin daughters, Sophie and Ellie, with ex-wife Noelle Inguagiato, and a son named Jesse Jr. with Emma.
While appearing on the First Class Fatherhood podcast, Watters shared the values he hopes to instill in his children.
Article continues below advertisement
"Respect is critical for me. My parents made me respect other people whether it's the lowest guy on the totem pole to the president of the United States, I want to treat everybody with respect, treat everybody equally," he shared. "Manners is very important, it was always important in my household, being polite, being respectful, being well-spoken, and hard work. Just trying to find out what you like in life, pursuing that really aggressively, working really, really hard, and I believe their lives with turn out well if they can follow that."
You can catch Watters on The Five weekdays at 5 p.m. EST and Jesse Watters Primetime weeknights at 7 p.m. EST.