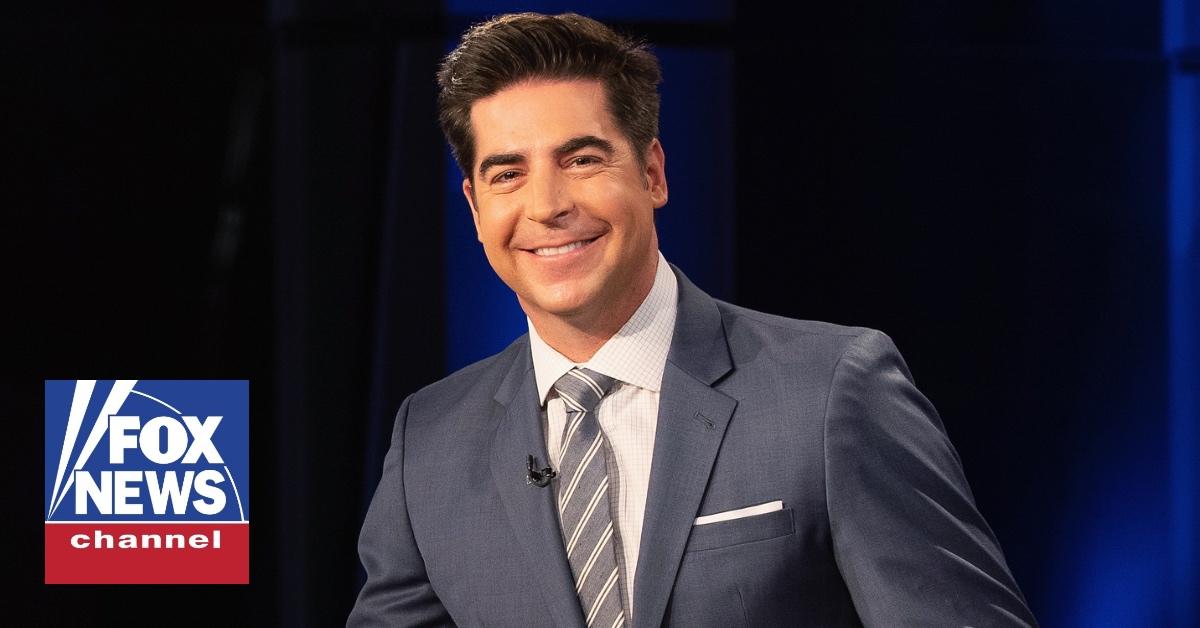 Jesse Watters: Why the Fox News Host Has Been Missing in Action
By Jennifer Farrington

Apr. 29 2022, Published 11:45 a.m. ET
Political commentator and author Jesse Watters appears to have been missing in action for a few days, leaving many of his fans and Fox News followers questioning his whereabouts. Watters currently serves as the co-host of The Five, which airs weekdays at 5:00–6:00 p.m. ET, and host of Jesse Watters Primetime (weeknights 7:00–8:00 p.m. ET), both on Fox News.
Article continues below advertisement
Where has Watters been and did his leave have anything to do with the comments he made regarding how he met his now-wife?
Jesse Watters wasn't suspended by Fox News, he actually took a few days off following a back injury.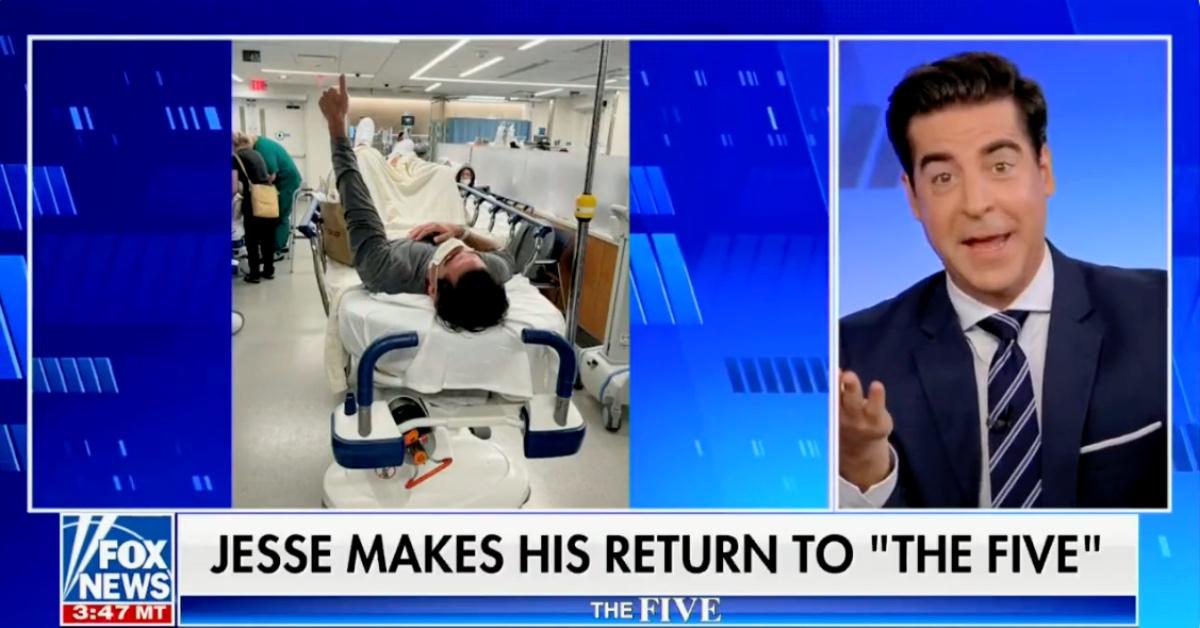 On April 25, Watters returned to Fox News to reclaim his post as host and co-host of two Fox News shows after suffering a back injury. While many initially thought Watters was placed on leave as a form of punishment after saying he flattened his now-wife's tires to date her (on air), that doesn't appear to have been the case.
Article continues below advertisement
During a recent episode of The Five, Watters shared with fellow hosts that he had thrown his back out and had to be transported to the emergency room via ambulance. While en route to the hospital, Watters said he started talking with one of the first responders some of the strange things EMTs see.
The man confirmed Watters' suspicions by sharing that he had picked up Jeffrey Epstein from the prison where he allegedly took his own life.
Article continues below advertisement
Jesse Watters was interrogated following his return to Fox News.
After recovering from his back injury, Watters was able to return to Fox News on April 25. While his fellow co-hosts appeared happy to see him back in the studio, wanting to know more about the injury he suffered, outsiders and fans of the show were more concerned with the comments he made prior to taking a leave.
During an episode of The Five, which aired on April 11, Watters recollected back to the time when he was trying to get his now-wife's attention, Emma DiGiovine. According to People, the Fox News host said that after he let the air out of her tires, "She couldn't go anywhere. She needed a lift. I said hey, you need a lift, and she hopped right in."
Article continues below advertisement
In the midst of all the laughing going on between the hosts, Watters then went on to say that his wife wasn't aware of the story but that she would now know of it. A fellow co-host then joked by comparing Watters to the Zodiac killer. In his defense, Watters said the story had a happy ending, "we're married!"
Article continues below advertisement
The story of how Watters lured in DiGiovine not only gained national attention but also brought into question Watters' behavior. In a Twitter post that later went viral, Twitter user @DecodingFoxNews called the host's behavior "stalker nonsense." Following his return to The Five, Watters admitted that the whole story was a joke, although he says that part of the clip was edited out.
Despite the backlash Watters has received for his recent commentary, you can still watch him weekdays and weeknights on Fox News.