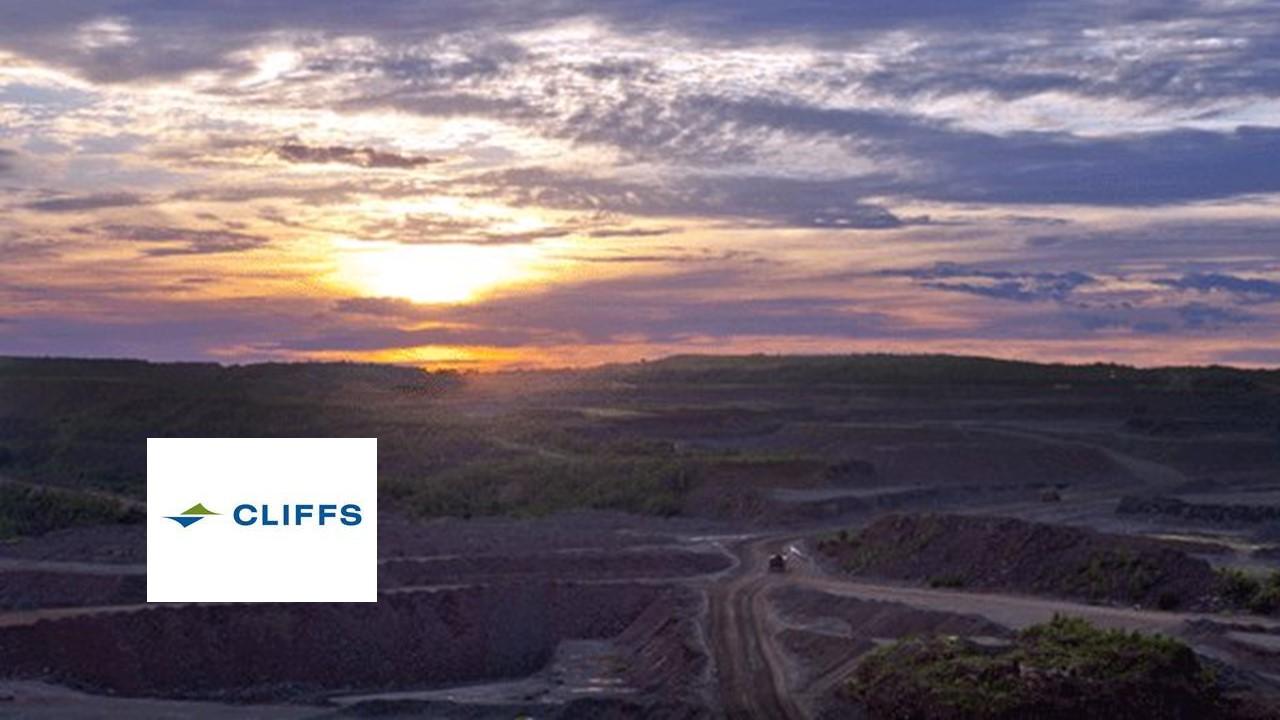 CLF Stock Forecast: How High Can It Go Amid Reddit Short Squeeze?
Reddit group WallStreetBets has been adding new stocks to its "target list." Cleveland-Cliffs (CLF) is the latest entrant to the long list of stocks that Reddit ninjas have targeted. What's the forecast for CLF stock and how high could it go in the short squeeze?
Article continues below advertisement
Article continues below advertisement
First, I was pleasantly surprised to find a steel name among the top discussion topics on WallStreetBets. There haven't been a lot of old-economy industrial stocks that have made it to the "top" in the Reddit group. We are in a commodity supercycle and steel and iron ore prices look set to stay stronger for longer.
CLF stock looks well placed to capitalize on the commodity bull run.
For those who aren't very familiar with CLF stock, it was mainly an iron ore producer. However, in 2019, it acquired AK Steel, which made CLF an integrated steel company. Cleveland-Cliffs continued with its acquisition spree and also acquired ArcelorMittal's U.S. assets. ArcelorMittal is the largest steel company.
Article continues below advertisement
AK Steel and ArcelorMittal sold most of their steel to automotive customers. However, ArcelorMittal's tonnage to the automotive market was much lower in percentage terms than AK Steel, which shipped over two-thirds of its steel to automotive customers.
Article continues below advertisement
Article continues below advertisement
While there have been concerns about the automotive supply chain since auto companies have had to readjust their production plans due to the chip shortage, CLF CEO Lourenco Goncalves downplayed the concerns during the earnings call for the first quarter of 2021.
CLF's stock forecast looks positive.
Now, the basic investing theme for CLF is the strength of the steel industry. We're in a commodity supercycle that looks here to stay even though it's stoking inflation fears. Looking at the macro picture, if the Biden administration can get the infrastructure plans in order, it would lead to higher demand for steel.
Article continues below advertisement
However, there are also fears that the Biden administration might scale down on Trump's Section 232 tariffs. U.S. steel companies have been opposing toning down the tariffs since it could lead to higher steel imports.
Article continues below advertisement
Article continues below advertisement
CLF stock forecast and Reddit
Reddit traders are bullish on CLF stock. A post on WallStreetBets that was upvoted almost 4,000 times talked about CLF being the next big short squeeze story after AMC Entertainment, Clover Health, BlackBerry, and ContextLogic.
The post described CLF as heavily shorted, undervalued, and a profitable company. It also praised the company's CEO. I would agree with the thesis, especially on the CEO part. If you have been following CLF stock closely, you might agree with me that Goncalves is important in the steel industry like Elon Musk is in the EV (electric vehicle) industry.
Article continues below advertisement
Article continues below advertisement
In the earnings call, Goncalves lashed out against some bearish analysts and also mocked some of the competitors. While analyzing the CLF and AK Steel merger, I noted that the USP could be Goncalves' leadership.
Article continues below advertisement
Is CLF stock undervalued?
CLF stook looks undervalued. It trades at an NTM EV-to-sales multiple of under 4x. The counterargument can be that we're at the cyclical top and the valuation looks appropriate. I would argue that while U.S. steel prices might have peaked, they won't come crashing down. They will likely settle at a higher plateau, which would keep CLF's earnings elevated for the next few quarters. We also have the HBI (hot-briquetted iron) facility that would add shareholder value in the medium to long term.
Article continues below advertisement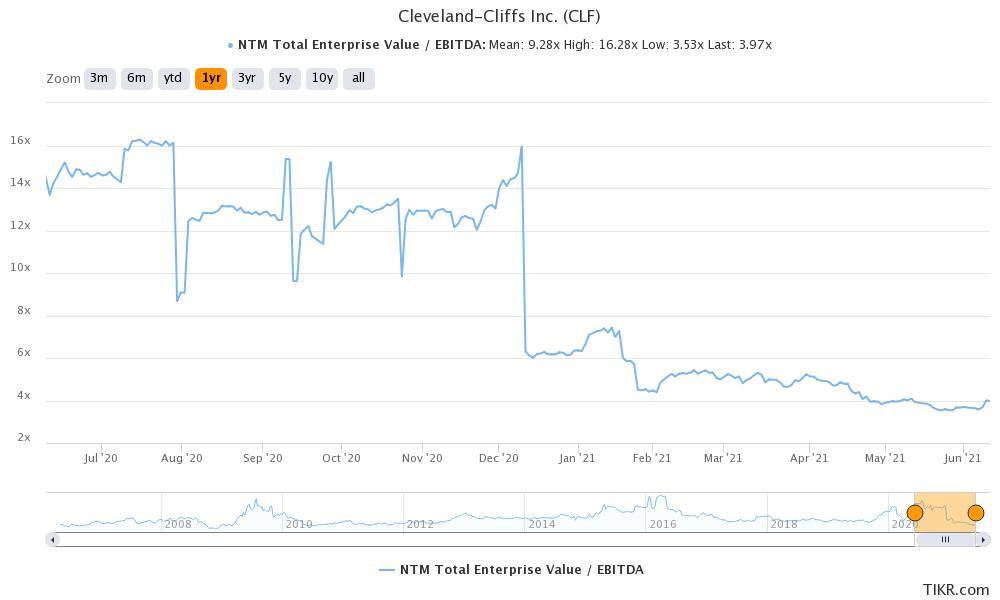 Article continues below advertisement
CLF stock short squeeze
Finally, let's discuss the short squeeze. According to data from Fintel, CLF's short volume ratio was over 32 percent on June 10. The ratio looks high and the stock could be a short squeeze candidate.
Looking beyond the short squeeze, I think that CLF stock is a good buy. Several analysts have also admitted that the steel supercycle looks like it's here to stay, which could mean better days ahead for all U.S. steel stocks including CLF.
How high can CLF stock go?
CLF stock could go up another 20 percent from these levels, which would mean an NTM EV-to-EBITDA multiple of around 5x. Those are the multiples that the stock can attract investors despite concerns about the cyclical peak in the steel cycle.