Can Joe Biden End the Filibuster? No. But Here's What He Can Do
Are there any executive actions Joe Biden could take to end the filibuster? While he would prefer not to interfere with the Senate, here is what the president can do to end the legislative gridlock.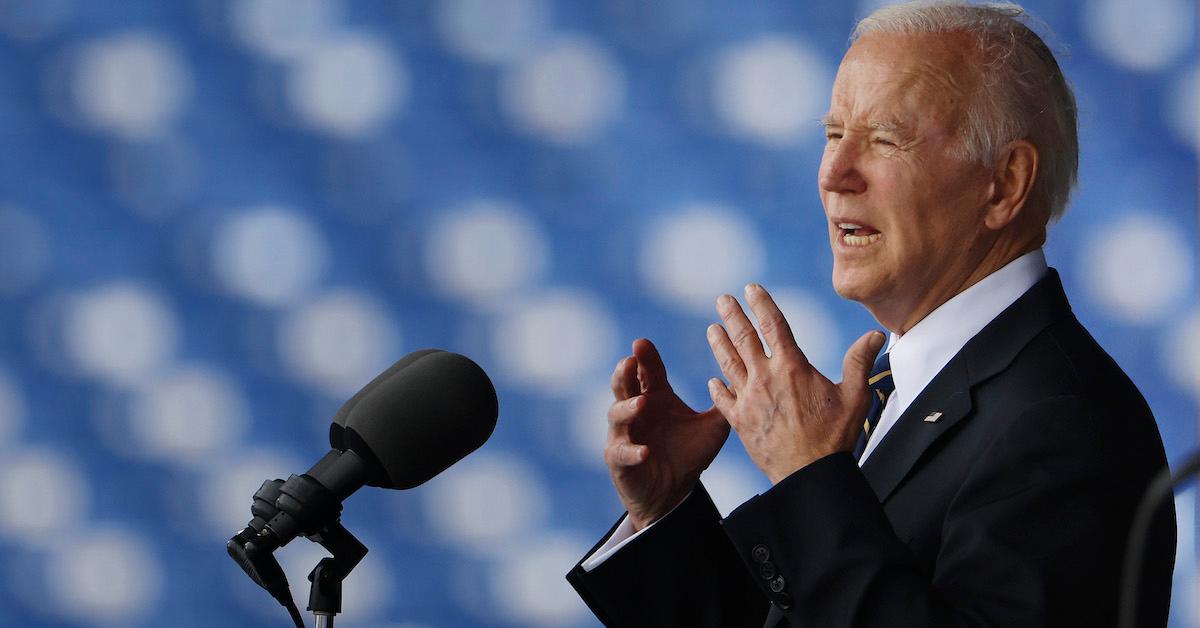 Despite having a tentative majority in the Senate, Democrats haven't been able to pass much of Joe Biden's legislative agenda because contemporary use of the filibuster has prevented virtually any bill from passing without 60 or more votes.
Though the party in power could change the filibuster rule, one or two holdouts — namely Joe Manchin of West Virginia and Arizona's Kyrsten Sinema — are opposed to ending the filibuster. But could the president do anything to end the gridlock? Here are the executive actions Biden has available to help end the filibuster.
Article continues below advertisement
Article continues below advertisement
Biden can't directly change Senate rules but he can be more outspoken than he has been on the filibuster.
As a longtime high-ranking member of the U.S. Senate himself, Biden has expressed reluctance to interfere with the legislative process. Though he has expressed hope that the legislative body would find a path forward on key pieces of legislation for issues from voting rights to codifying abortion rights, many progressive activists feel the president could do more to pressure the Senate on filibuster reform.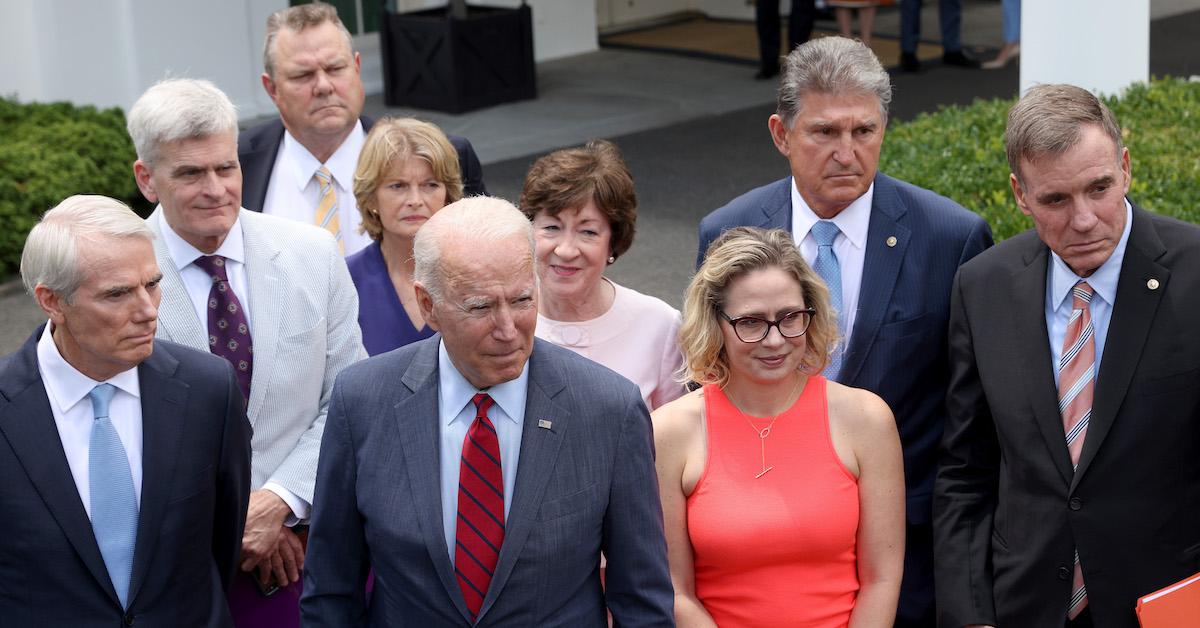 Article continues below advertisement
One thing Biden can't do is repeal or reform the filibuster by executive order. While EOs confer a lot of authority on a president, there's virtually no debate among legal experts that an EO banning or changing the rules by which the Senate governs itself would be unconstitutional.
Article continues below advertisement
Article continues below advertisement
In fact, a president attempting to force new rules on either chamber of Congress would be a violation of one of the core principles of U.S. civics: the separation of powers. Otherwise referred to as "checks and balances," separation of powers means that the three branches of the government — the executive, legislative, and judiciary — are self-governing.
The president has some influence over the other two branches — namely, the power to veto bills passed by the legislature and the ability to nominate federal judges for confirmation by the U.S. Senate. But even veto power is somewhat limited, since Congress can override a president's veto with a two-thirds majority in both houses.
Article continues below advertisement
Sure, the president can sign any EO he wishes, but Biden knows any Supreme Court, regardless of its composition, would immediately strike it down as an unconstitutional overreach. There's very little ambiguity on the issue. So what can Biden do?
Article continues below advertisement
Biden could put more pressure on Senate Democrats like Manchin, but that's about it.
What a president can do to assert their will on what Congress does is make a public call to action, with the hope that pressure from the executive branch, as well as from constituents who are moved by the president's words, will force action. Biden has certainly suggested some support for filibuster reform, but not in any full-throated way. Even if he did, there isn't a lot of evidence that the biggest holdout on the issue, Manchin, would cave to that pressure.
Article continues below advertisement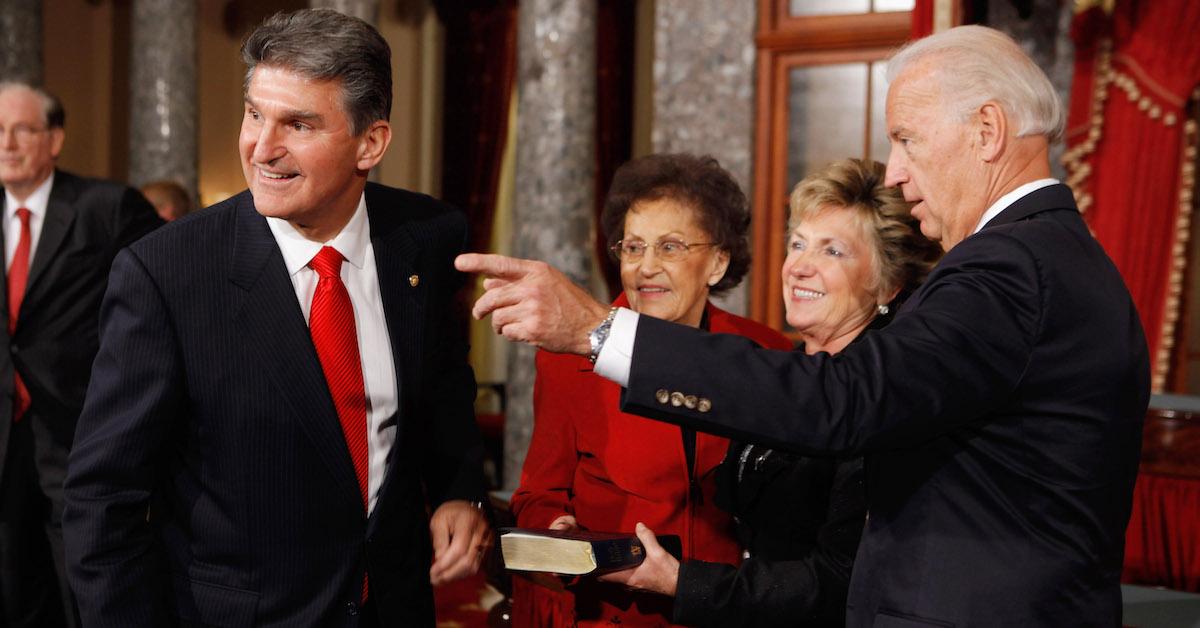 POTUS has already had several closed-door conversations with the WV senator to get his support for pieces of legislation that otherwise had the support of every other member of his caucus. Nevertheless, some have argued it's worth a shot for Biden to publicly and forcefully denounce the filibuster, especially as it exists in its current form. The mere threat of a filibuster behind closed doors can shut down debate rather than requiring the opposed to physically stand on the floor of Congress and talk for hours without interruption to block a vote.
While the president has made some moves on urging Dems to change filibuster rules to at the very least require a talking filibuster, he hasn't gone so far as to publicly declare that the filibuster should be abolished, nor has he spoken very stridently at all about the frustrations insiders say he feels about the legislative gridlock. It's possible his anger over where the U.S. stands on issues like gun legislation may finally move him to strongly denounce the filibuster, but we aren't holding our breath.