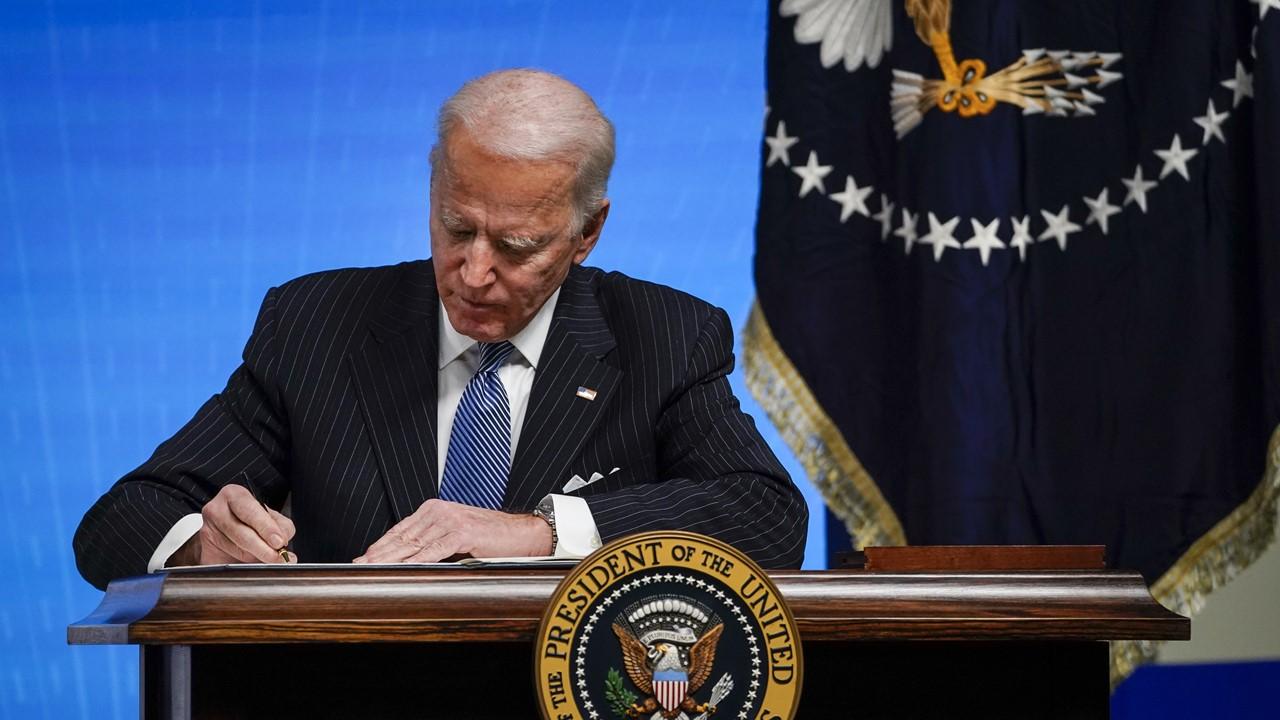 How Many Executive Orders Has President Biden Signed?
President Biden has been busy during his first nearly two months in office. So far, he has signed a large number of executive orders. An executive order is "a signed, written, and published directive from the President of the United States that manages operations of the federal government." Every president has signed at least one executive order.
Article continues below advertisement
Executive orders are numbered consecutively and are a useful tool for the president because they don't require Congressional approval and Congress can't overturn them easily. Biden has signed 44 executive orders and memorandums as of March 8—more than the past three presidents.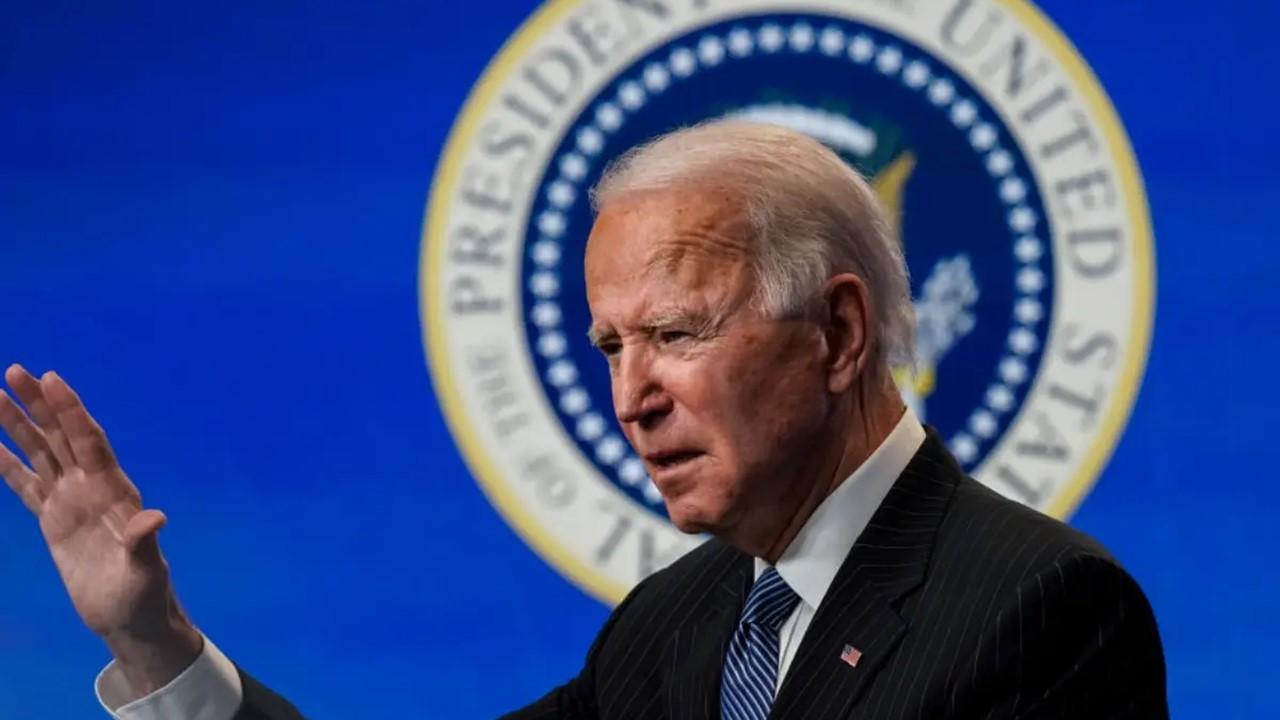 Article continues below advertisement
Inauguration Day executive orders
His other first-day executive actions included stopping the funding for the U.S.-Mexico border wall, a reversal of a Trump-era travel ban mainly targeted at Muslim countries, and reversing Trump's withdrawals from international agreements. Biden started rejoining the Paris climate agreement and stopped the U.S. withdrawal from the World Health Organization.
Article continues below advertisement
Executive orders related to COVID-19
Biden can attribute some of his stack of executive orders to the COVID-19 pandemic. He signed several directives on inauguration day related to the COVID-19 pandemic, including the creation of the position of COVID-19 response coordinator and launching the "100 Days Masking Challenge."
On Jan. 21, Biden's first full day in office, he focused on the coronavirus. He signed 10 directives including eight executive orders and two memoranda. The orders related to vaccine distribution, testing, enhancing the collection and sharing of coronavirus data, and scientific guidance on reopening schools.
Article continues below advertisement
Other notable executive order themes
Biden signed a number of executive orders that directly reversed policies Trump enacted during his term. One memo helps to fortify DACA, while another removed the Trump administration's "1776 Commission."
Immigration is a common theme among Biden's executive orders. One executive order expands the U.S. Refugee Admissions Program, another relates to reuniting separated migrant families, while another revokes Trump's expansion of immigration enforcement.
Article continues below advertisement
Economic policy shows up in some of Biden's orders. He extended the pause on student loan repayments and interest to September 30, 2021. The moratorium on evictions and foreclosures got extended to the end of March. Other orders center around equity for all citizens, including LGBTQ citizens, women, and Asian Americans.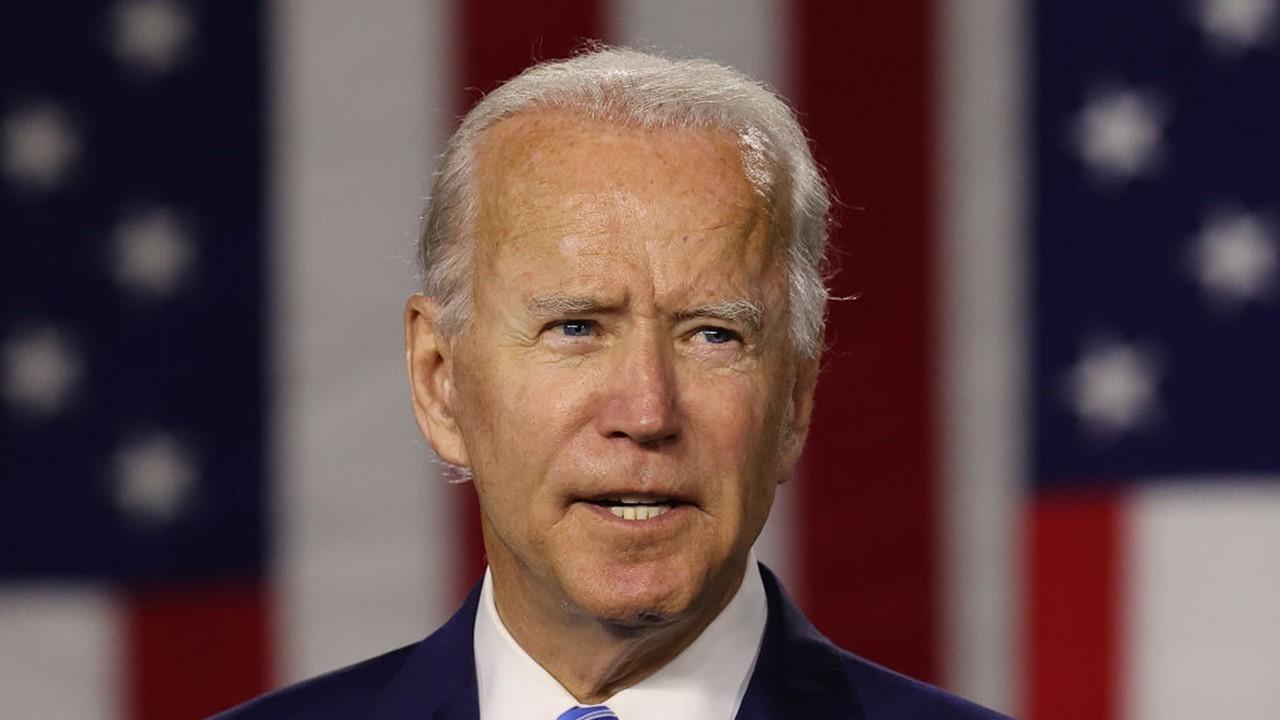 Article continues below advertisement
Comparing executive orders by other presidents
Biden had signed 44 executive orders as of March 8, according to CNN. This is a higher number than the previous three presidents for the same time period.
Past presidents' total executive orders during the beginning of their first term until March 8 were:
Trump: 27
Obama: 28
Bush: 7