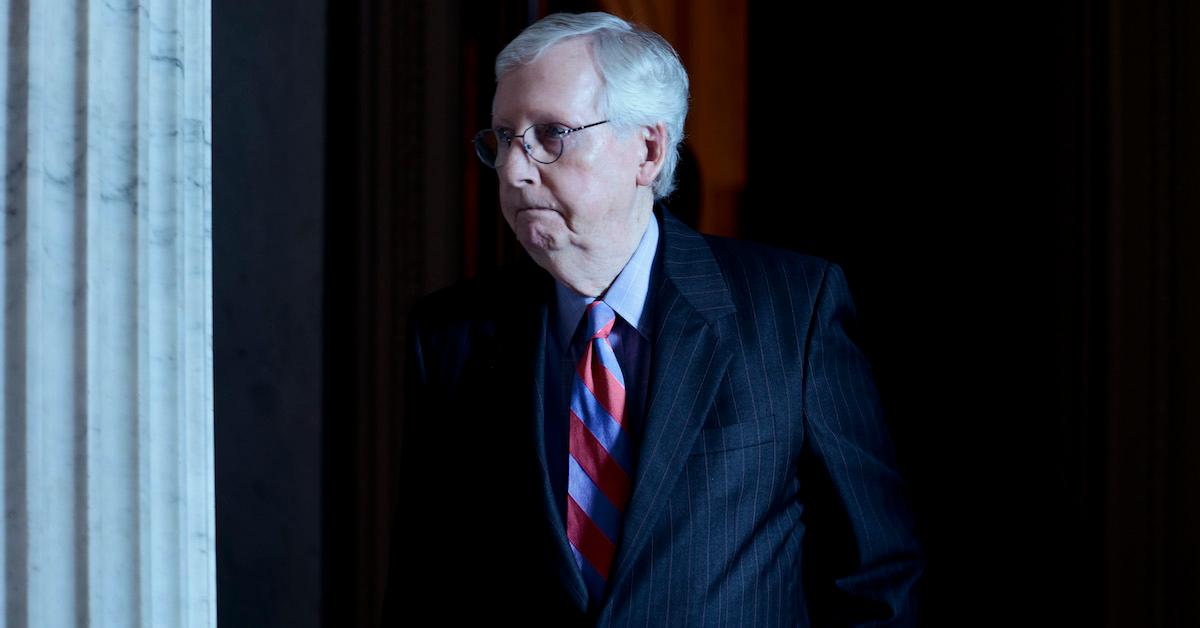 A Nationwide Abortion Ban? Sen. Mitch McConnell Thinks It's Possible
Abortion continues to polarize much of America as people wait to see what will happen with Roe v. Wade. After the opinion of the Supreme Court on abortion was leaked, many believe that the overturn of Roe v. Wade is imminent, including some Democrats. Now, there's a new issue — a possible nationwide ban on abortion. The concern about a ban was ignited by Senator Mitch McConnell.
Article continues below advertisement
Article continues below advertisement
If Roe v. Wade is overturned, many are concerned about what the future of reproductive health looks like without the backing of this landmark case. It seems that McConnell has an answer.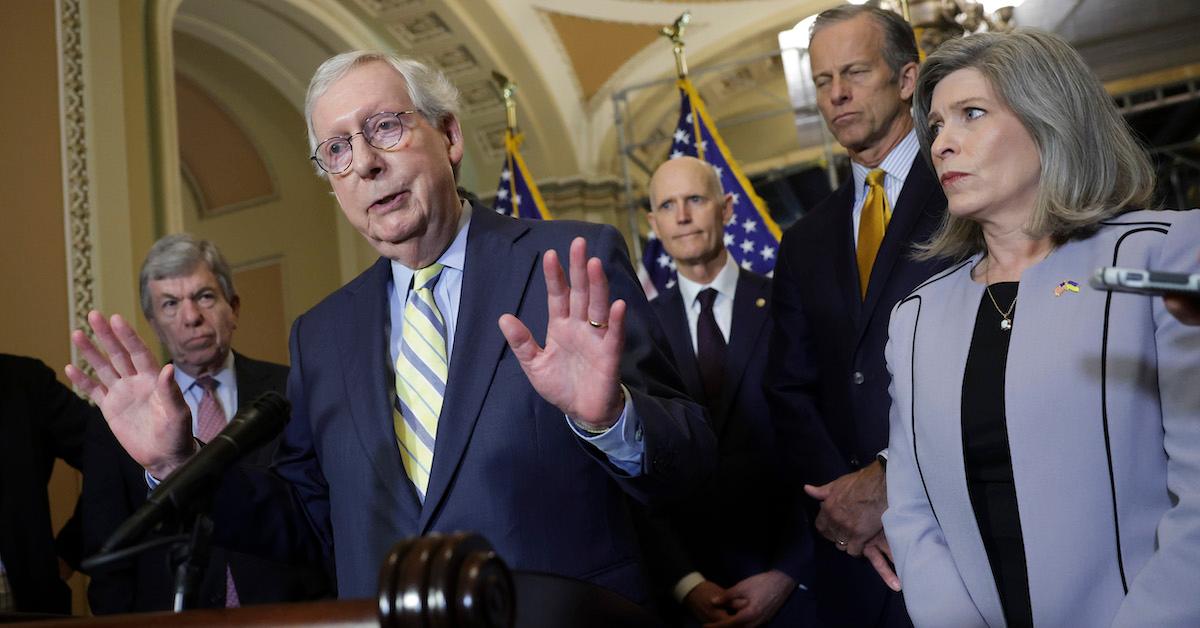 Article continues below advertisement
Did Mitch McConnell say there would be a national abortion ban?
McConnell has been asked some very pertinent questions about abortion, and to some, his answers haven't been direct enough. Reportedly, in a conference with political leaders, McConnell was questioned on whether or not he will attempt to pass federal laws against abortion in the event that the landmark case Roe v. Wade is overturned.
According to Politico, McConnell said, "You need, it seems to me, a lecture to concentrate on what the news is today. Not a leaked draft, but the fact that the draft was leaked." In response, Senate Majority Chuck Schumer stated that Republicans sought this outcome for years. He said, "You'd think they'd be celebrating. A few are the real hard-right fanatics. But not Leader McConnell."
Article continues below advertisement
Article continues below advertisement
A few days later, McConnell spoke again. In an exclusive interview with USA Today, McConnell was asked what the future held for a national abortion ban. First, he said, "All of this puts the cart before the horse." He was then asked if a national ban was something that is a debate worthy topic presently and if anti-abortion leaders were seeking a ban. According to the interview, he believes a ban is possible.
Article continues below advertisement
He said, "If the leaked opinion became the final opinion, legislative bodies — not only at the state level but at the federal level — certainly could legislate in that area. And if this were the final decision, that was the point that it should be resolved one way or another in the legislative process. So yeah, it's possible. It would depend on where the votes were."
Article continues below advertisement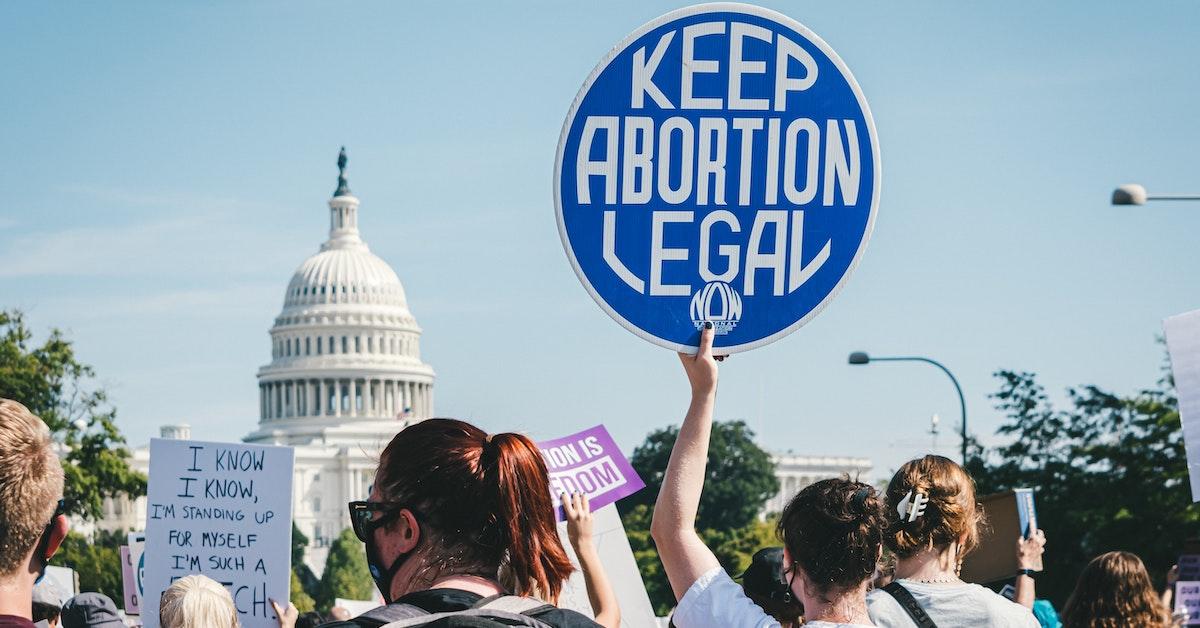 Article continues below advertisement
The future of an abortion ban, hangs in the balances with Roe v. Wade.
Republican Daniel Cameron, who's also Kentucky's attorney general and a reported understudy of McConnell stated, "What I'm hearing across the landscape, a lot of folks within the conservative movement and pro-life advocates across the country are very excited with what might ultimately be a published decision from the Supreme Court."
Schumer reiterated that when it comes to abortion, it's evident where Senate Republicans lay on the issue. He added that when the Supreme Court issues a decision, "I expect that everybody will be more definitive. But I don't think it's much of a secret where senator Republicans stand on that issue."
Though Republicans have become transparent about their stance on abortion, Democrats are pushing back. According to Business Insider, Democrats are brewing up a vote that would seek to protect abortion rights. The vote will be on the Women's Health Protection Act, which would seek to neutralize states with trigger bans on abortion. "Every American is going to see which side every senator stands on," declared Schumer.