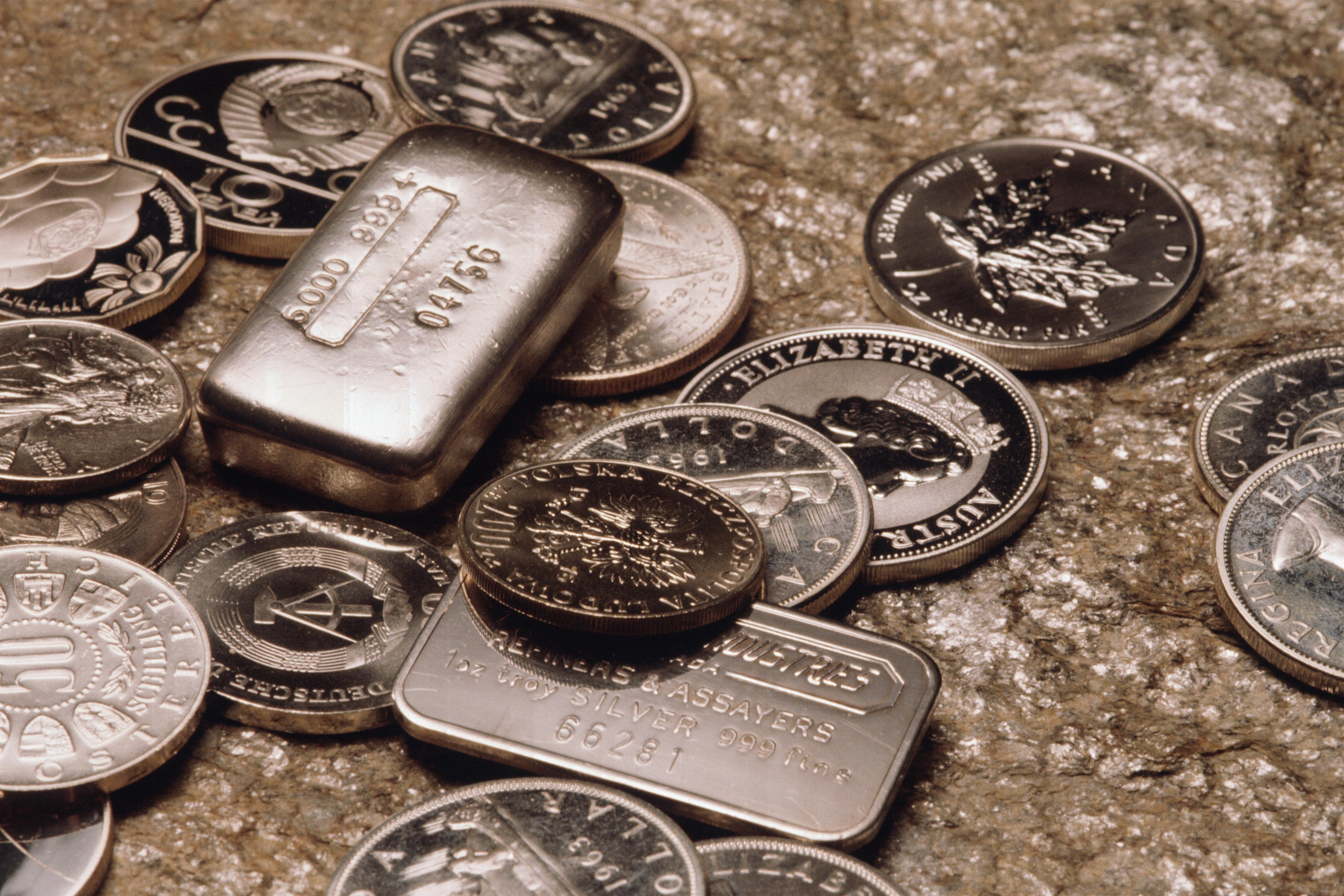 Don't Listen to WallStreetBets—The SLV ETF May Be a Safe Bet on Silver
By Mohit Oberoi, CFA

Jan. 29 2021, Updated 9:27 a.m. ET
 The iShares Silver Trust (SLV) has fallen more than 14 percent from its 52-week high and is in the correction zone. Is SLV a buy now?
Article continues below advertisement
SLV fell almost 1 percent on Jan. 27, taking its year-to-date loss to 4.7 percent. However, it's risen 38.5 percent over the last year. There has been some selling in gold and silver after the precious metals' prices peaked in 2020. 
Ways to invest in silver
There are several ways you can invest in silver. Whereas you could hold silver in its physical form, that approach is unpopular. More popular approaches include investing in silver futures or companies that produce silver, or opting for a pure-play silver ETF like SLV, which tracks silver prices.
Article continues below advertisement
Why is AG stock rising?
As the dynamics for silver companies are different from physical silver investments, their stocks may diverge from silver prices. For instance, First Majestic Silver (AG) stock was higher in premarket trading today, Jan. 28, after the company won an initial reprieve in a tax fraud case in Mexico.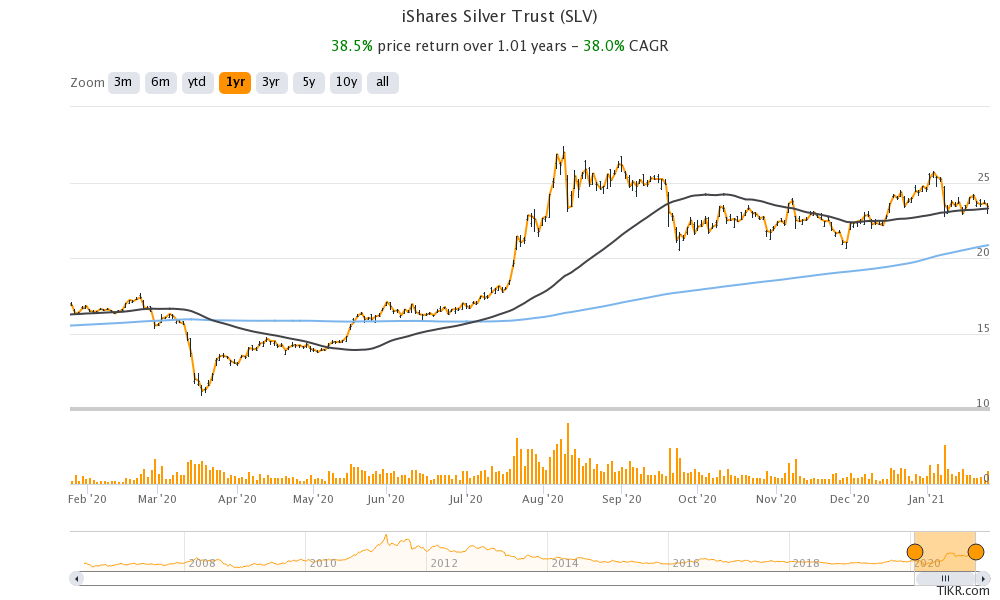 Article continues below advertisement
Why is SLV falling?
SLV is falling because the price of silver has come down. Precious metals lost some of their sheen in the second half of 2020 as positive progress on COVID-19 vaccines drew interest away from safe-haven assets. Gold prices hit an all-time high last year before those paring gains.
What's the outlook for SLV and silver?
The outlook for SLV depends on where you see silver prices moving. Although there's a high correlation between gold and silver prices, they have different drivers. Unlike gold, which mostly has investment and jewelry demand, silver also has industrial use. 
Article continues below advertisement
The outlook for silver and SLV looks positive for several reasons:
Industrial activity is picking up, which should lift the demand for silver.
The macro-environment is still challenging, with fears of a market bubble. This could lead to higher investment demand for safe-haven assets such as precious metals.
Interest rates could stay low, which is positive for precious metals.
Article continues below advertisement
Should you buy the SLV ETF?
Financial planners advise putting some of your assets in alternative investments such as silver. SLV looks like a good ETF to buy and hold for the medium term. The ETF has total assets of $14.7 billion and an annual expense ratio of 50 basis points. Its average traded volume of $636 million looks reasonable.
What the WallStreetBets reddit has to say about silver stocks
Reddit group WallStreetBets, which has helped propel AMC Theatres, GameStop, and BlackBerry stock, had some things to say about SLV. A comment calling SLV the "biggest short squeeze in the world" was upvoted over 5,500 times by 10 a.m. ET today. The Redditor called the silver bullion market "one of the most manipulated on earth" and called for silver reaching $1,000 per ounce from the current price of around $25 per ounce. While the outlook for silver looks positive, the $1,000 per ounce price target looks steep.