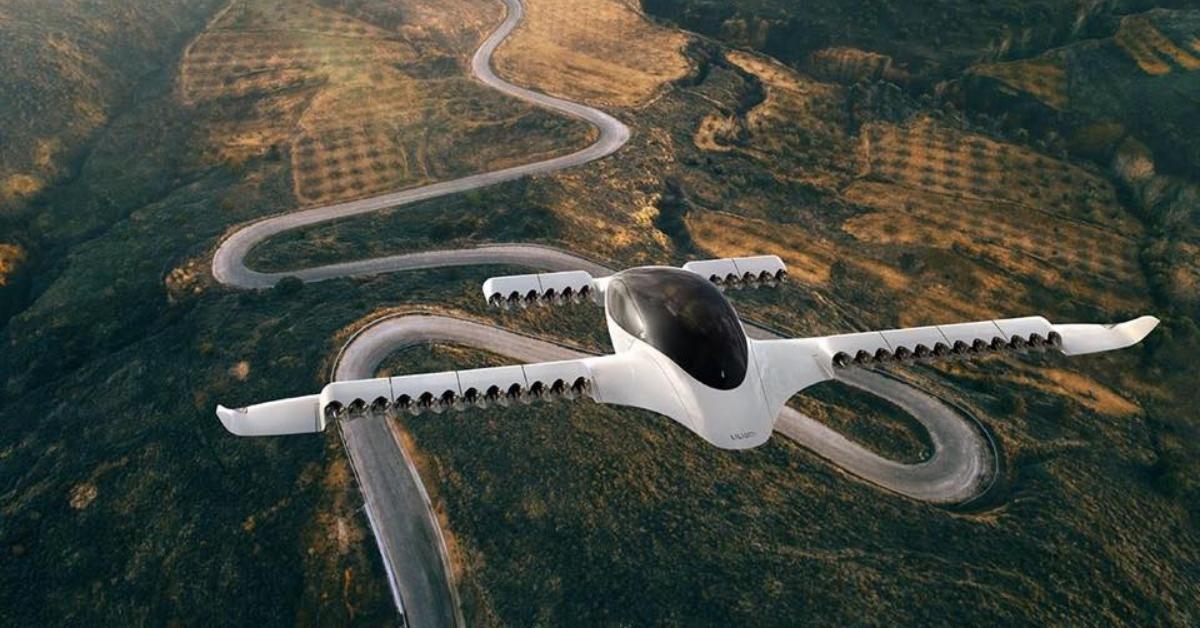 Bet on Urban Air Mobility Through QELL Stock Before Its Lilium Merger
Lilium, an air shuttle startup, is gearing up to go public through a reverse merger with Qell Acquisition (QELL). The QELL SPAC raised about $330 million in a Sept. 2020 IPO. When's the QELL-Lilium merger date, and should you buy the SPAC stock now?
Article continues below advertisement
QELL SPAC stock is up 1.8 percent from its IPO price of $10 per share. However, the stock is still down 34.4 percent from its 52-week high. On Mar. 31, 2021, the stock rose 0.4 percent and closed at $10.18.
Who owns the QELL SPAC?
In its Sept. 2020 IPO, the QELL SPAC offered 33 million shares for $10 each. The blank-check company is led by CEO and founder Barry Engle.
Article continues below advertisement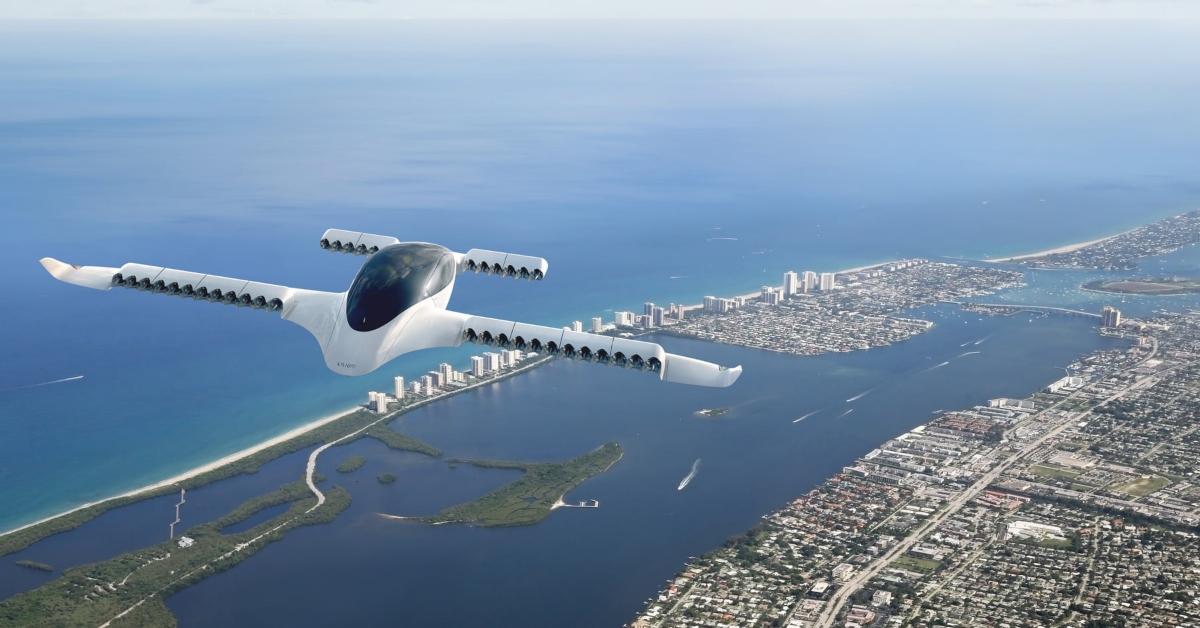 The QELL-Lilium merger date isn't final
The QELL-Lilium merger is expected to close in the second quarter of 2021. The transaction, subject to approval by QELL shareholders and other customary closing conditions, is set to have a pro forma enterprise value of $2.37 billion. The combined company will be listed on the Nasdaq under the ticker symbol "LILM".
Article continues below advertisement
Details of the QELL-Lilium merger
The deal will provide Lilium with nearly $830 million in gross cash proceeds to fund growth initiatives. The amount includes about $380 million in cash held by QELL in trust and an additional $450 million in PIPE (private investment in public equity) at $10 per share. The PIPE investors include fund manager Baillie Gifford, and funds and accounts managed by BlackRock, Palantir, Tencent, and Ferrovial. Existing Lilium shareholders are set to own 74 percent of the combined entity when the deal closes.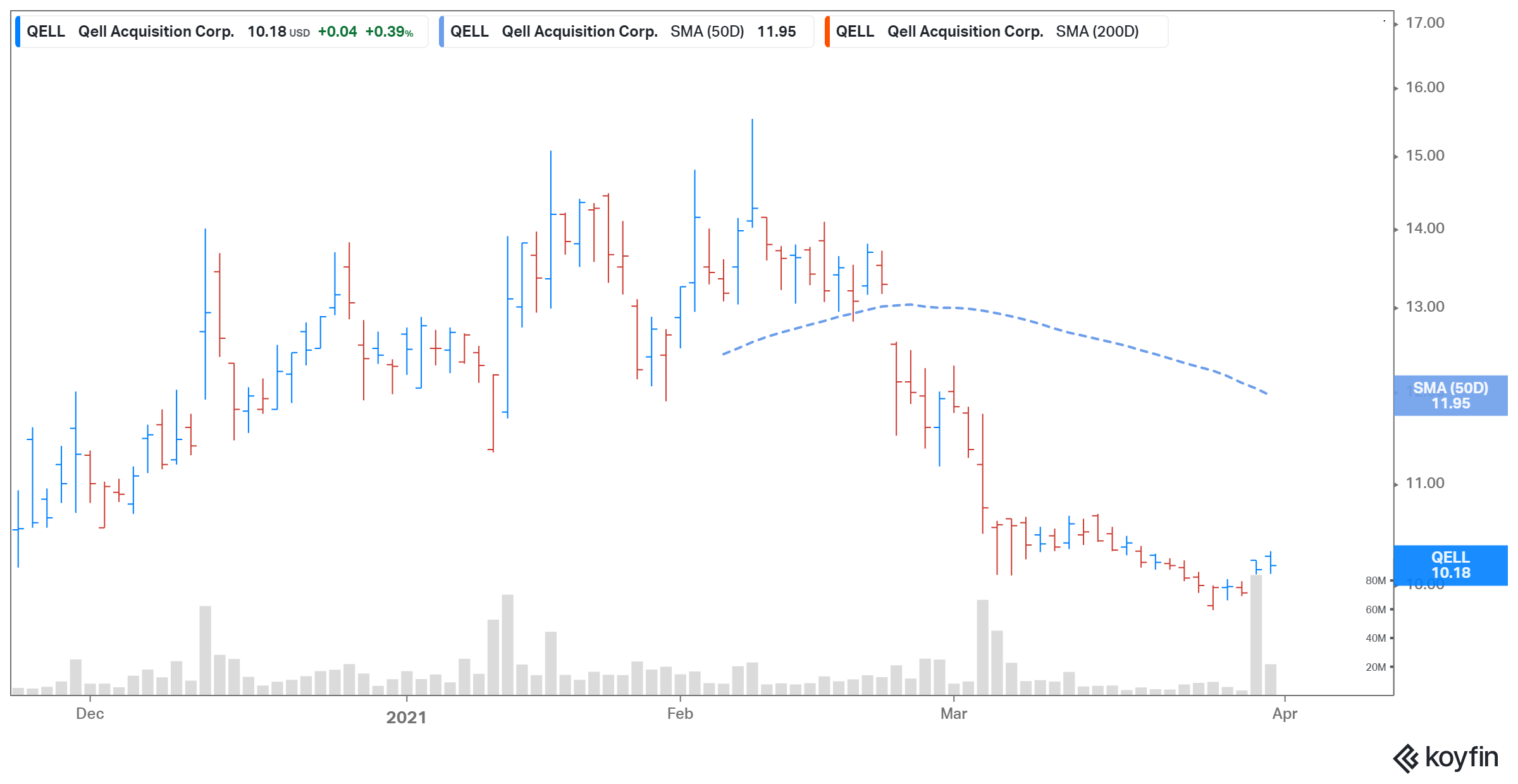 Article continues below advertisement
Lilium's valuation
QELL valued Lilium at a pro forma implied equity value of $3.32 billion. Meanwhile, at QELL's current stock price, Lilium is valued at around $3.38 billion. Lilium faces competition from Joby Aviation and Archer Aviation, which also plan to go public later this year, through blank-check companies Reinvent Technology Partners (RTP) and Atlas Crest Investment (ACIC), respectively. Joby is valued at $6.7 billion based on RTP's current stock price, while Archer is valued at $3.8 billion based on ACIC's price.
In Lilium's announcement of the deal, the company provided a comparison with its competitors. Lilium is valued at a 2026 EV-to-sales multiple of around 0.7x, while Joby and Archer have 2026 EV-to-sales multiples of 2.3x and 1.3x, respectively.
Article continues below advertisement
Is QELL SPAC stock a buy before the Lilium merger?
Lilium expects to generate sales of $246 million in 2024, and forecasts its sales growing by 435 percent in 2025 and 152 percent in 2026. The company expects sales and EBITDA of $5.9 billion and $1.4 billion in 2027, respectively, and aims to be operating-cash-flow positive in 2025. The company's 2027 EBITDA margin of around 25 percent also looks strong.
The QELL SPAC's stock looks like a good buy based on Lilium's valuations and robust growth outlook. Once it begins commercial operations in 2024, Lilium will be set to benefit from the expected higher demand for urban air mobility. The company estimates the total addressable market to be worth $1.5 trillion–$3 trillion.