Why ACIC SPAC Stock Is a Good Play on the Future of Mobility
There has been a sell-off in SPAC (special purpose acquisition company) stocks over the last few weeks amid concerns about a possible bubble. Atlas Crest Investment (ACIC) is set to merge with urban air mobility company Archer. What's the ACIC-Archer merger date and should you buy the SPAC stock now?
Article continues below advertisement
Urban air mobility has been attracting investors' eyes even though Uber gave up on its loss-making air travel business Elevate and sold it to Joby Aviation in 2020. Like Archer, Joby Aviation opted for the SPAC route to go public and is set to merge with Reinvent Technology Partners (RTP) later this year.
Article continues below advertisement
ACIC sponsors
ACIC is led by investment banker Ken Moelis as chairman and former Accenture executive Michael Spellacy as chief executive. The SPAC raised $500 million in its IPO in 2020. The merger also involves a PIPE investment of $600 million. Archer would receive $1.1 billion as cash proceeds after the merger is completed.
ACIC will merge with Archer in the first half of 2021.
Archer and ACIC plan to complete the merger in the second quarter of 2021. The merger will be subject to shareholder approval.
Article continues below advertisement
Urban air mobility is a big market.
According to Archer, UAM (urban air mobility) is a $1.5 trillion market. The merger between Archer and ACIC implies a pro forma equity value of $3.8 billion at ACIC's IPO price of $10. Looking at the closing prices on Feb. 26, Archer is valued at nearly $4.5 billion.
In its investor presentation, Archer said that it expects to post revenues of $1.04 billion in 2025 and $2.23 billion in 2026. This would mean a 2025 and 2026 price-to-sales multiple of 4.3x and 2.0x, respectively. The valuation multiples are similar to what EV startups like Lucid Motors are commanding.
Article continues below advertisement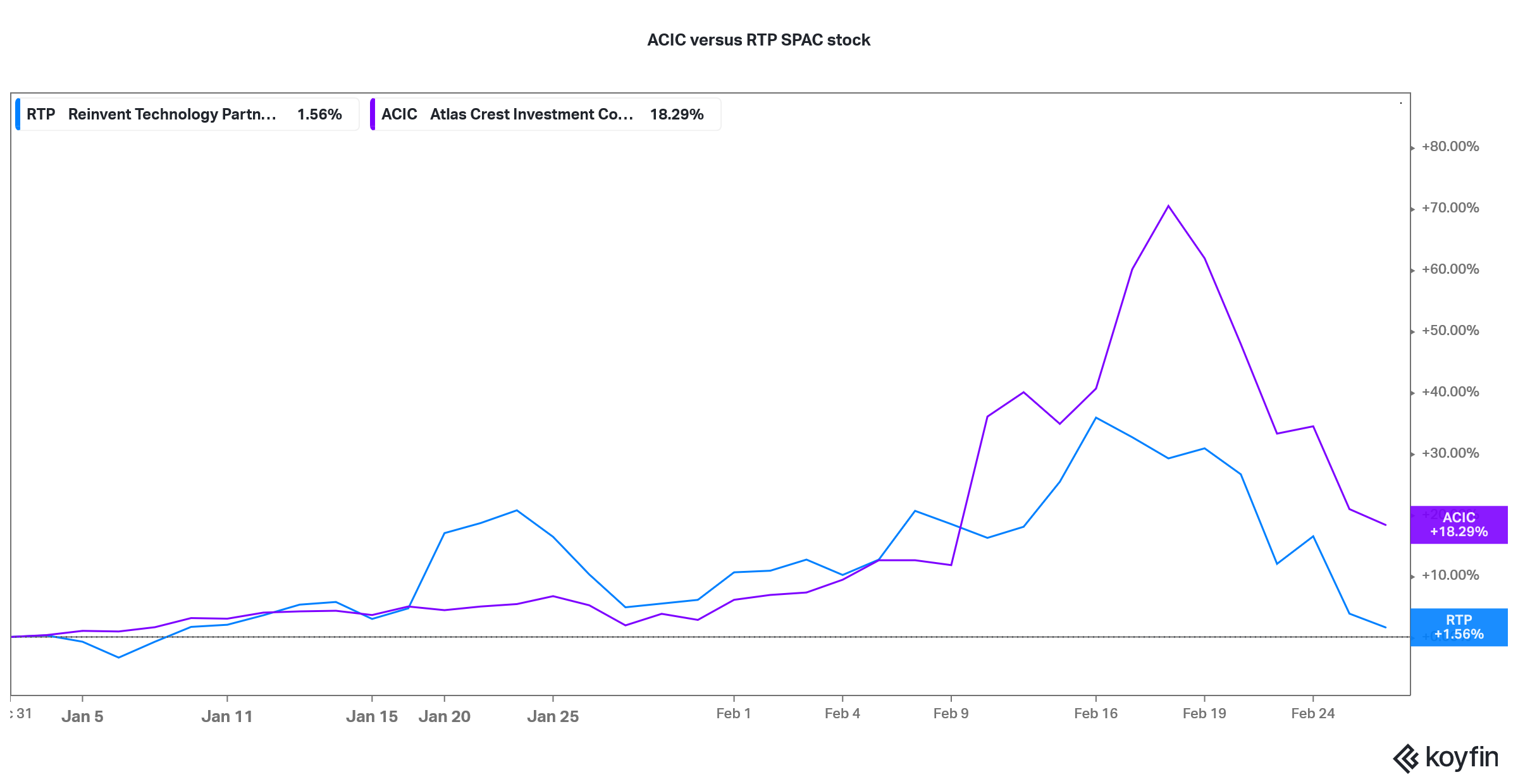 The company expects to post an EBITDA of $647 million in 2026. At the current stock prices, markets are valuing Archer at a 2026 EV-to-EBITDA multiple of nearly 7x. Archer expects to become free cash flow positive in the fourth quarter of 2025.
Article continues below advertisement
Archer competes with Joby Aviation.
Joby Aviation is among the biggest competitors for Archer. Currently, Joby Aviation is valued at $7.8 billion based on RTP's stock price. The company expects to post revenues of nearly $2 billion and an EBITDA of $824 million in 2026. While both companies are forecasting similar sales in 2026, markets are valuing Joby Aviation at a premium. This could be due to the higher EBITDA that it's forecasting.
Article continues below advertisement
ACIC stock looks like a good buy.
ACIC has fallen over 36 percent from its 52-week highs of $18.60. However, the SPAC stock was trading over 7 percent higher in pre-market trading on March 1. To be sure, the valuations of all the companies in the mobility business look elevated. Even Tesla CEO Elon Musk said that most of the company's value comes from its mobility business, which includes the Autopilot and the robotaxis (yet to launch).
Looking at the worsening urban traffic, the demand for UAM could increase sharply when they're operational. United Airlines has also invested in Archer and has placed orders worth $1 billion that can be scaled up to $1.5 billion. ACIC SPAC stock looks like a good play on the future of mobility. Also, given its valuation discount to Joby Aviation, the stock looks like a good buy at the current prices.