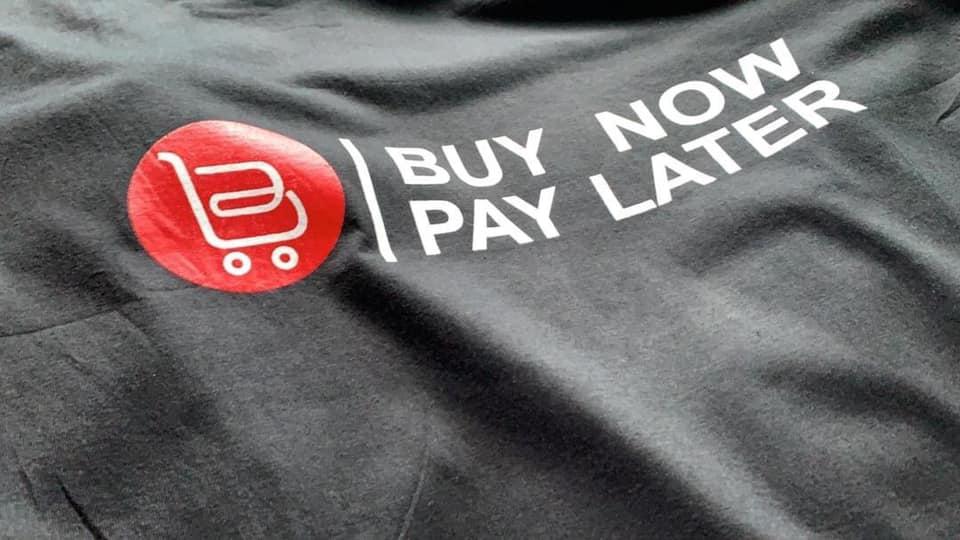 Buy Now Pay Later Stocks: A Growing Subsector Worth Looking At
Article continues below advertisement
As an industry, BNPL is seeing a higher rate of growth than e-commerce, with the former projected to rake in $258 billion in revenue in 2025.
Apple announces upcoming BNPL service for Apple Pay
In partnership with lender Goldman Sachs (GS), Apple (AAPL) plans to offer a BNPL service that will work through the Apple Pay application, reports Bloomberg.
Article continues below advertisement
Like other BNPL options, Apple will use its lender to offer installment loans that can be paid out over four interest-free payments on a biweekly basis. There's also an interest-bearing option for people who want a few months to pay off their order. Users will reportedly be able to use any credit card that's linked with Apple Pay to pay their installments.
Apple's latest announcement sent other stocks in the BNPL space in the red, while AAPL shares increased 3.2 percent.
Article continues below advertisement
An investment in blue-chip company Apple is more than just a BNPL bet. The company offers vast tech solutions, ranging from laptops to cloud services. However, the stock is bound to respond as the company implements its BNPL offering. For a long-term investment that's diversified in and of itself, it's a good option.
Affirm is a BNPL stock through and through
Affirm Holdings (AFRM), founded by PayPal mafia member Max Levchin, is BNPL to its core. Affirm stock has dropped significantly since its public market debut in early Jan. 2021.
Article continues below advertisement
AFRM shares gained 7.6 percent in their first month of trading, but have since fallen 52.7 percent. A 10.72 percent correction on Jul. 13 was a direct response to Apple's announcement and spoke to investors' confidence in the soon-to-be-competitor's potential.
All things considered, Affirm's current market value is more appealing than its debut price, where it was largely considered overvalued.
Article continues below advertisement
PayPal has a hand in BNPL, too
Payments solution veteran PayPal Holdings (PYPL) saw its stock rise slightly after a mild reversal in response to Apple's BNPL announcement. The stock has been volatile this year and has grown 31 percent year-to-date.
PayPal has a longer trading history than Affirm, which makes it a little more promising from a long-term perspective. Like Apple, BNPL is a piece of the PayPal puzzle, but not the whole picture.
Article continues below advertisement
Other BNPL stocks: Afterpay, Zip, and Sezzle
Australian company Afterpay (AFTPY) has seen great success since going public in May 2020. Its stock is up 282 percent, and investors who grab it on the next dip could see impressive returns.
Fellow Australian companies Zip (ZIZTF) and Sezzle (SZL) have had a similar fate, but with slightly slower growth. The trio was not as affected by Apple's news as U.S. stocks.